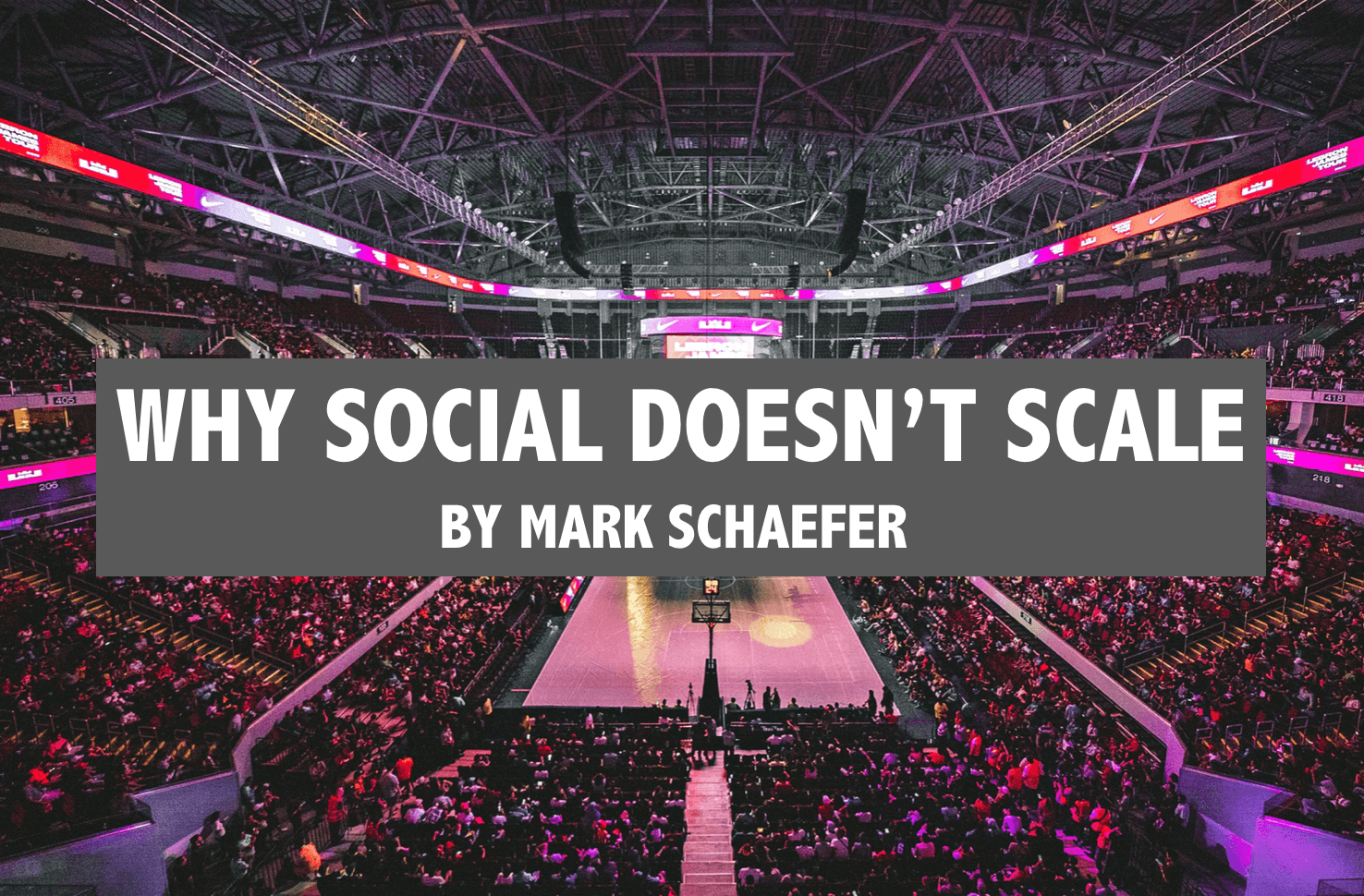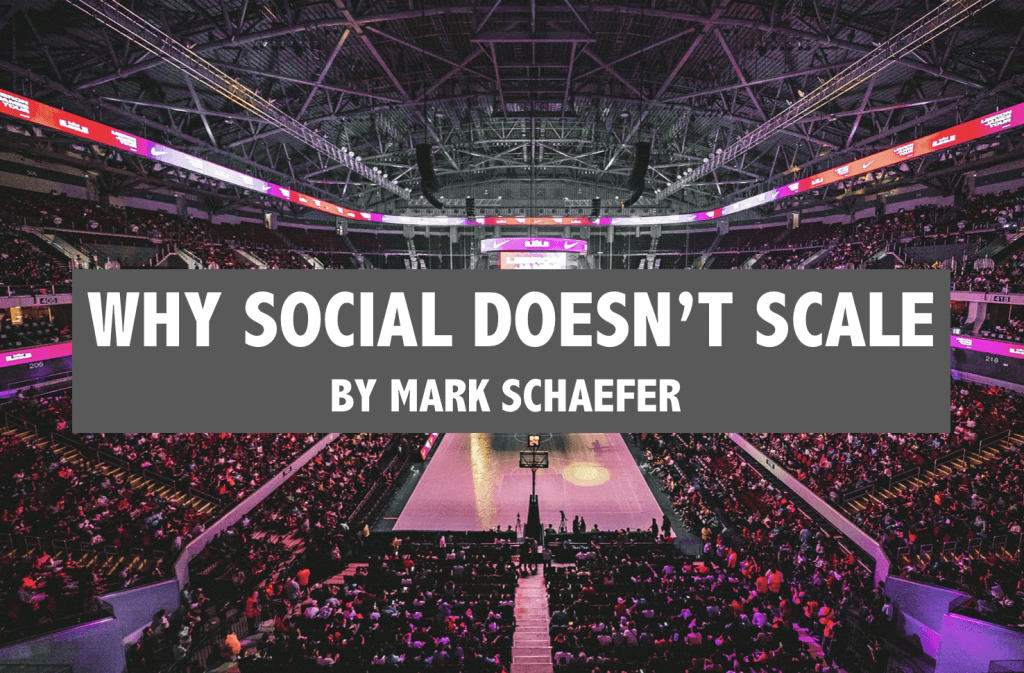 By Mark Schaefer
Recently an internet friend of mine took some social media gurus to task because they didn't respond to her posts on social media. "I think these people need to remember to keep the social in social media," she said.
Well … theoretically that would be nice. But the social in social media doesn't scale. Let's get into that a bit today.
The Strub Test
Recently a nice fellow named Chris Strub did a little social experiment. He sent a short video via Twitter to all 100 people who were named a social influencer on a recent list. In general, I don't like these lists, but that's a topic for another day.
Out of the 100 people he queried, only 40 responded, and only two out of the top 10.
What's with these people? How can they be social media influencers if they don't respond on social media? What a lousy response rate from the people who are supposed to be the best … right?
Just because somebody doesn't respond to you on social media, it doesn't mean they're a jerk. It might mean they're in the middle of an emergency. Or they have a sick kid. Or work is really busy.
Don't get me wrong. Some people are jerks. But I have met about two-thirds of the influencers on the list and they're super nice people who care for others. Mostly.
The true reason behind the low response rate is that social doesn't scale.
The stadium
I did respond to the Strub request but there is never a guarantee any more.
When I had 400 followers, or 4,000, or heck even 40,000 — I could respond much better than I can now. If you put together all the social media touchpoints I have, I think it would be about 500,000 possible connections. So every day, I'm not engaging in a cozy chat room, I'm standing in front of a stadium.
Some days, that's fun. But some days when I'm really busy with work I just want to hide and hope there is no engagement that day.
You can go broke being social, you know.
I'm not complaining. I'm just being realistic. If the Rolling Stones were playing a little club they could probably shake everybody's hands. But when they play in a stadium, the best they can do is slap the hands of the people in the front row. They're just doing the best they can, and so are the people on social media who play in front of stadiums every day.
Setting ourselves up for failure
When I was starting out in social media, I would write a blog post every time I hit a 10,000 increment of Twitter followers to let people know what it was like. I stopped that long ago because it was boring, but maybe now it's a good time to check in. I'm approaching 200,000 followers on that platform alone.
I literally try to respond to every tweet, message, email, LinkedIn note, and blog comment that asks me a question. Sometimes I stay up late at night to try to get to everybody. But sometimes I just can't.
The other day I got an email from a person saying "I am unsubscribing from your blog and I'm telling you why. I asked you a question on Twitter and you didn't respond. If I'm subscribing to your blog, I expect a response."
Of course that sounds a little demanding but I also felt bad because I disappointed somebody who was following me. But stuff falls through the cracks, and the sad thing is … more and more stuff is slipping through the cracks on social media these days because life comes first.
Scaling social
So the bigger you get, the more you are going to suck at social media.
One answer is to hire a team to engage for you but that kind of ruins it, right? Realistically, there is no way to scale engagement that doesn't end up disappointing somebody.
This is especially true for big companies too, of course. I recently observed the frenzy that occurred when a large company received 250,000 tweets in one day!
So please keep in mind, when people don't respond to you on social media, it doesn't mean they're dismissing you. It might mean they're distracted, they're on vacation, or they're sick. That's part of being human too.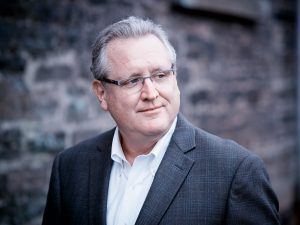 Mark Schaefer is the chief blogger for this site, executive director of Schaefer Marketing Solutions, and the author of several best-selling digital marketing books. He is an acclaimed keynote speaker, college educator, and business consultant.  The Marketing Companion podcast is among the top business podcasts in the world.  Contact Mark to have him speak to your company event or conference soon.
Illustration courtesy Unsplash.com