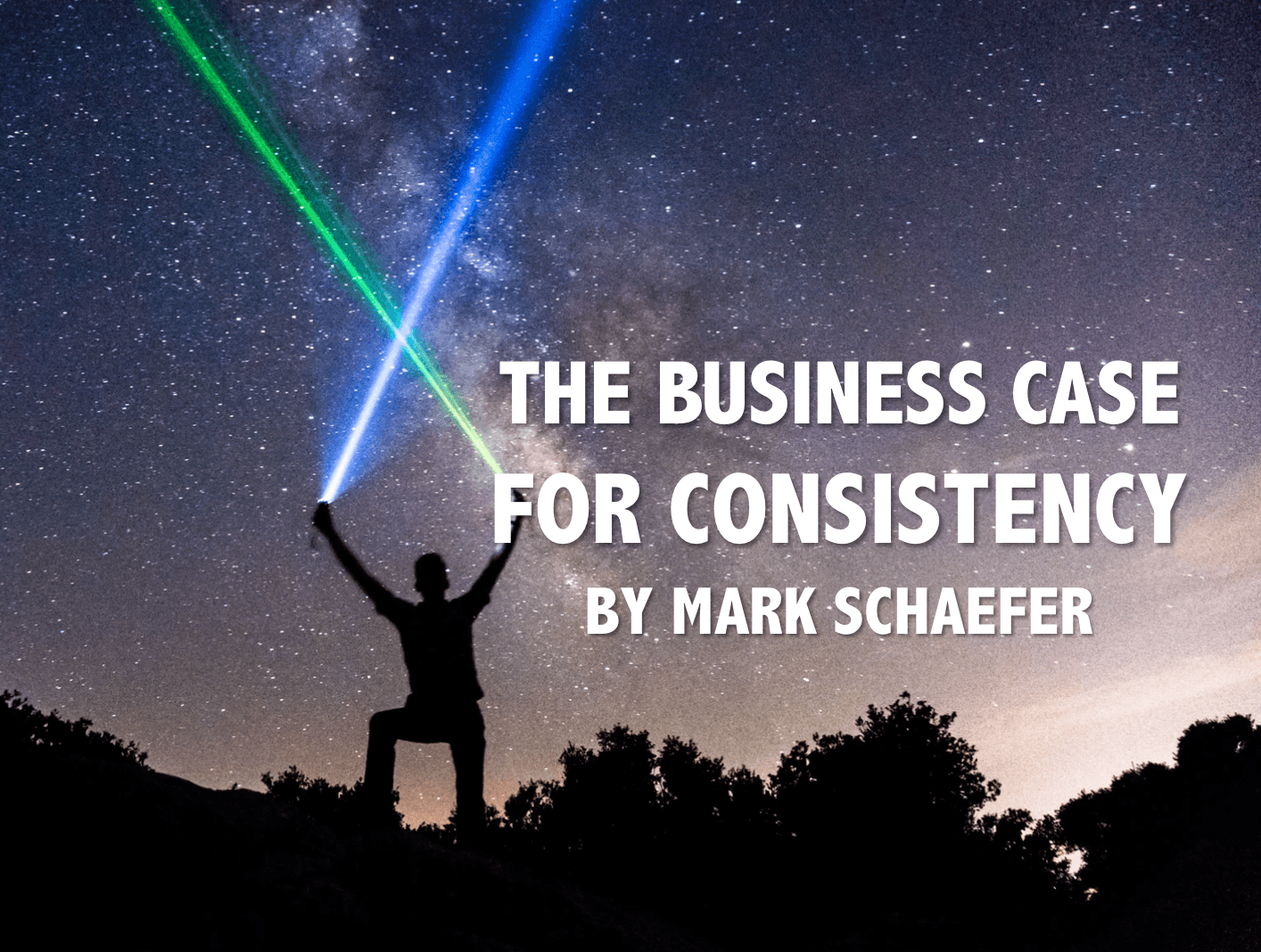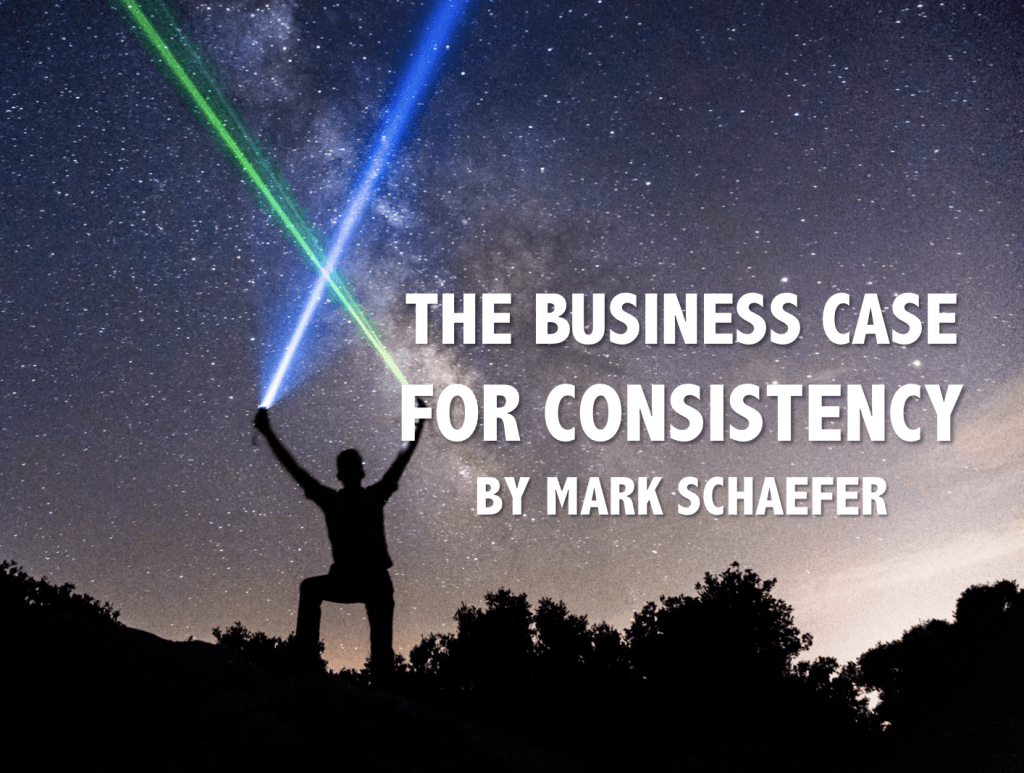 By Mark Schaefer
Today is my birthday. I'll be celebrating it on a ship sailing around the Greek Islands … a bucket list event.
In fact, at the time you are reading this post, I will have been away from home on either speaking events or vacation experiences for more than a month.
But this post isn't about speaking or travel or even my birthday. It's about consistency.
The significant news from a business perspective is that despite the wear and tear of travel and the opportunity to disengage on a wonderful European vacation, I have not missed a slot on my blogging schedule.
In fact, as I approach the 10-year anniversary of this blog, I have NEVER stopped blogging, I've never missed one time.
Am I crazy? Why not take a break? Perhaps my philosophy will interest you …
The content consistency imperative
When I did the research for my latest book KNOWN
, I interviewed nearly 100 people from different walks of life, from all over the world. The one thing they had in common is that they had become "known" in their field.
During this process, I discovered an inescapable truth: all of them had followed a similar path to achieve their success, and that became the core theme of the book.
But I also had another profound learning. At the end of each interview, the last question I asked was, "If you could give the reader one piece of advice to become known in their field and stand out on the web today, what would it be?"
Nearly every one of them said, "Consistency."
"People give up too soon.," they said. "You need to become part of the fabric of your audience's life. And that means being reliable."
What I learned is that consistency and not giving up is more important than genius or that one big idea. Sometimes just being there makes the difference.
The work behind consistency
It's not easy to be consistent. To prepare for this month on the road I had to plan and write ahead. This process began in January for a May-June travel schedule. To be able to focus on my work and enjoy my vacation, I couldn't be worrying about the next blog post. So little by little I got ready and created extra posts that were destined for my travel period.
I think blogging ahead provides another benefit. If I put things off and then was faced with being FORCED to blog during heavy travel and vacation, the quality would suffer. If you ever find yourself blogging because you HAVE to blog, you're probably in trouble.
This way, I can write a post and let it sit. Come back to it. Add another idea. Update it with some new reference. The longer a blog post hangs around, the better it will be.
Why not take a break?
At this point, many of you may be thinking, "Well dude, why not just skip a couple weeks? Who cares?"
If I took a week off, or even a few, the world would not fall apart. But here is why I keep blogging (and podcasting, and researching new book ideas) without a break.
One of the loveliest messages I ever received was from a reader who wrote: "I start my day with you. I get a cup of coffee, open my computer, and read what you have written for me today. That is my morning routine."
Can you imagine what a privilege it is to be part of the fabric of a person's life like that?
It took me years of consistent work to achieve that status and I'm not going to ruin it. Skipping a post here and there is a slippery slope. Why not skip a week (or two, or three?)
Every day I post, you will find something that is relevant, interesting, timely, and maybe even entertaining. You may not agree with me, but it will ALWAYS be worth your time.
And that's why I don't miss. Because I will never let you down.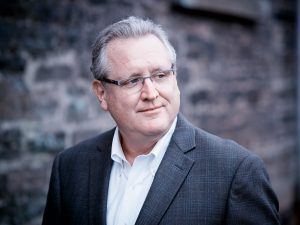 Mark Schaefer is the chief blogger for this site, executive director of Schaefer Marketing Solutions, and the author of several best-selling digital marketing books. He is an acclaimed keynote speaker, college educator, and business consultant.  The Marketing Companion podcast is among the top business podcasts in the world.  Contact Mark to have him speak to your company event or conference soon.
Illustration courtesy Unsplash.com