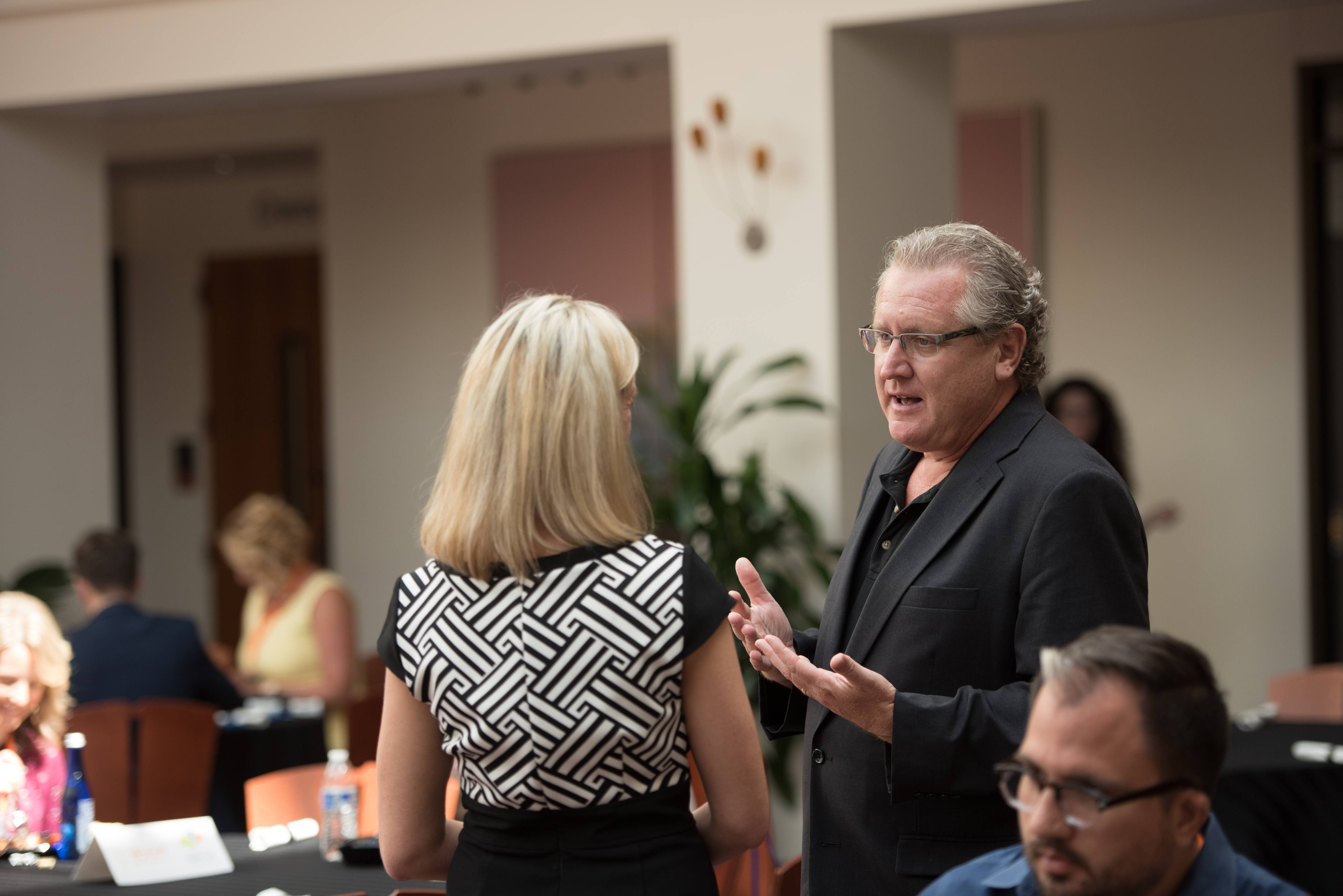 By Mark Schaefer
I was recently at a conference and a long-time reader of my blog said she had no idea I had a new book out.
At first I felt a little stunned and disappointed (KNOWN has been out for a year!), but then realized that perhaps my position of "not selling" through my blog (or anywhere really!) has maybe gone too far if people don't even know I've written a book!
Would you like to know what I actually DO for a living and how you might engage with me?
Today I thought I would describe a little about what I do for a living and how you can connect with me in various ways, or even hire me to do something some day. So here are 10 ways …
1. Books
I've written six books (11 if you count new revisions of original editions!). Here is a brief description of each book and the value it provides. The link will take you to Amazon if you want to learn more. I will have a new book coming out in 2019 and it will be my best yet!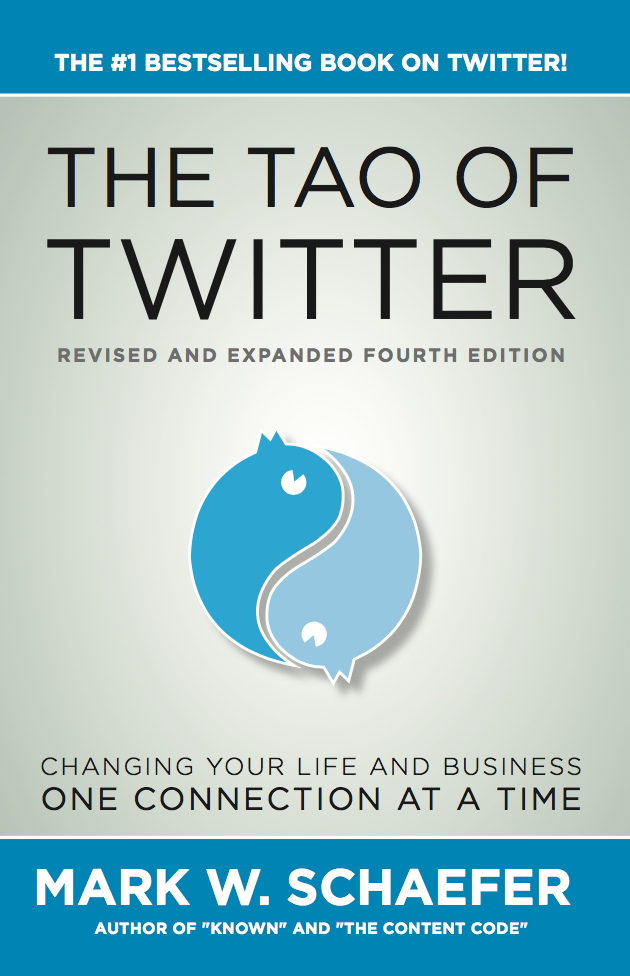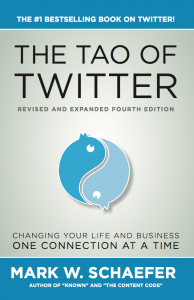 The Tao of Twitter
— Tao is now in its fourth edition for 2018 and has been the best-selling book on Twitter every year since 2010. This is the "operating guide" to Twitter you've been missing and also contains general social media ideas and strategies. It has different sections for beginners to advanced and my favorite part is Chapter 5: 25 Ways for you to build an actionable and relevant audience.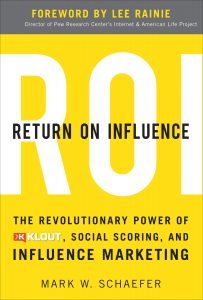 Return On Influence
— I am very proud of this book, the first-ever book on influencer marketing, written in 2012 before "influence marketing" was even a thing. It is extensively researched and for two months in 2012, ROI was the best selling business on Amazon, largely because the book was featured on the CBS Morning News and received a rave review from Gayle King! You can see my national TV interview about the book here.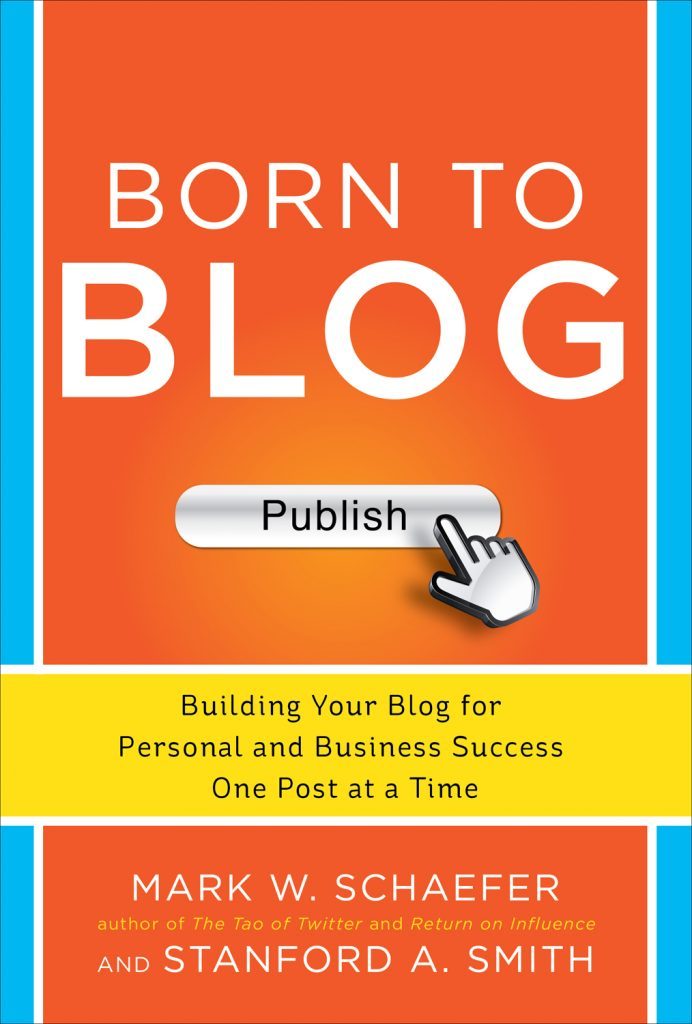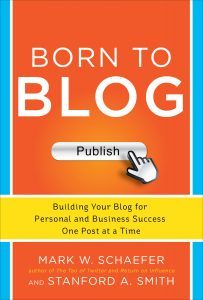 Born to Blog
— Based on the success of Tao of Twitter, McGraw-Hill wanted me to do an entire line of social media books, based on the different platforms. Frankly I could think of nothing more boring so I turned the idea down. However, the opportunity to collaborate with Stanford Smith to create a book about our passion for blogging — well, I just could not pass that up. This book was written a few years ago but is completely vital and relevant today. It is the best-selling blogging book on Amazon to this day.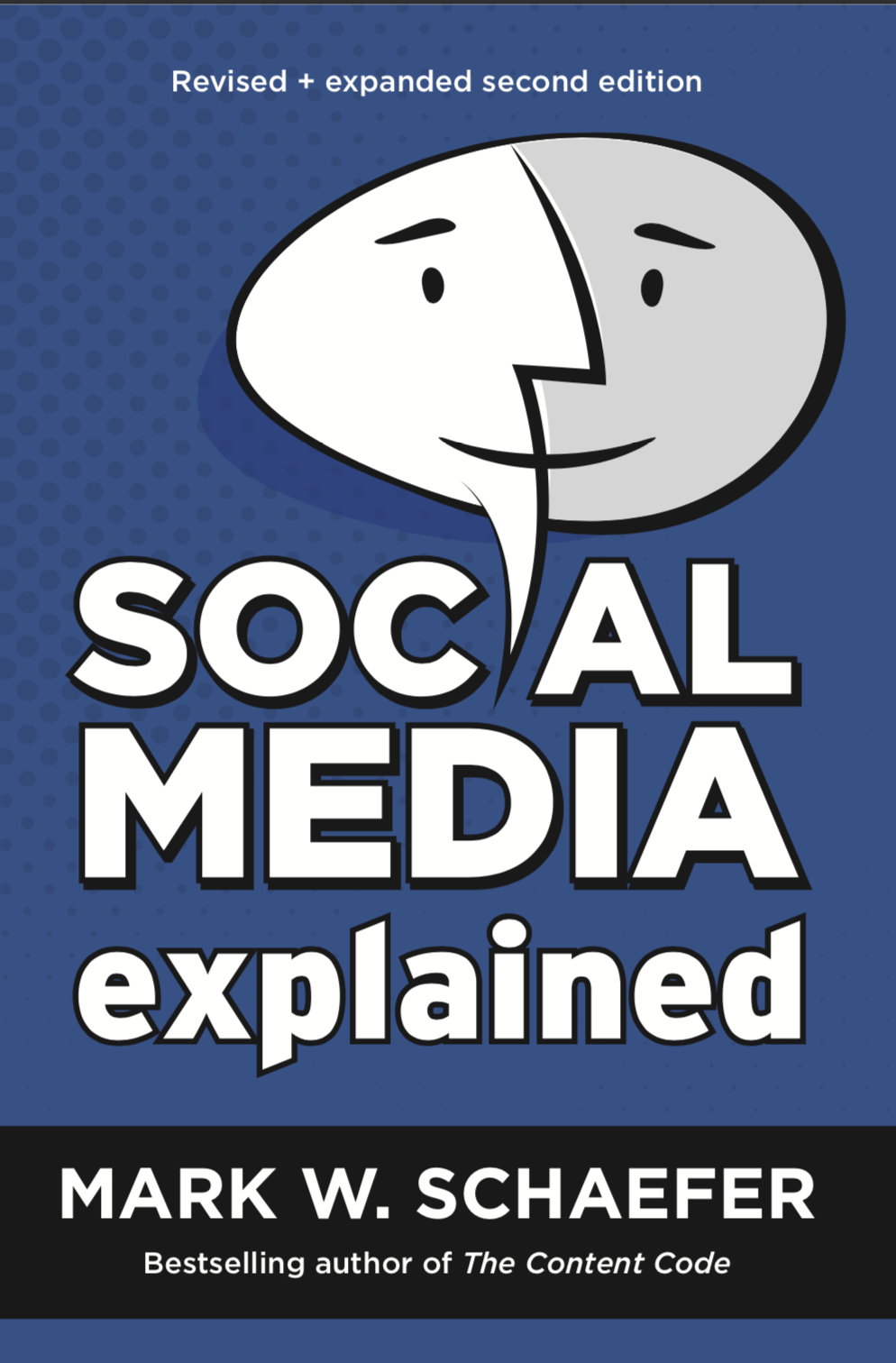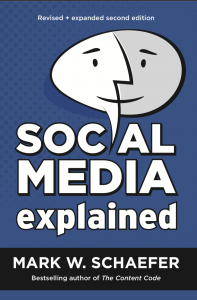 Social Media Explained
— This book features many of the social media marketing concepts I feature in my graduate college classes at Rutgers University. It has become an important book because it is used as a textbook in business classes in at least 50 universities. I just came out with a new edition for 2018 and it is jammed with new ways to look at social media in the marketing mix. There is something in here for everybody and every level.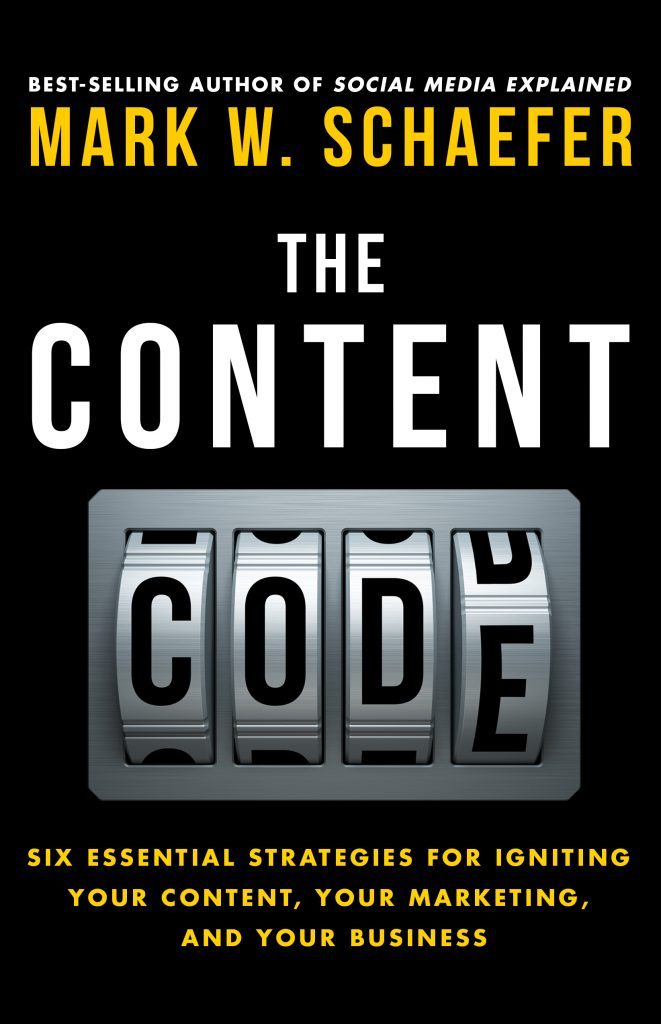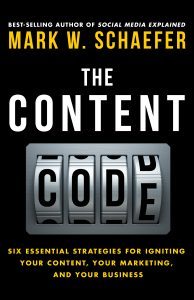 The Content Code
— I consider this an "epic" book featuring original ideas and research entirely and an exciting new way to look at content marketing. I became frustrated with the hype in the digital marketing space that frankly was rarely based on reality or hands-on business experience so I re-invented content marketing in a way that is relevant for these days of Content Shock. This was named one of the Top 5 business books of 2015 by INC magazine and several people have told me it is one of their favorite marketing books of all-time.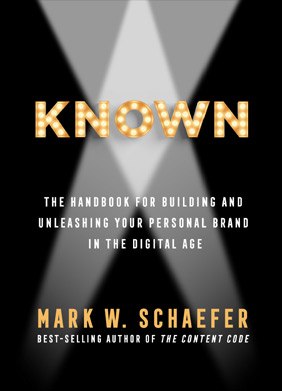 KNOWN
— I consider this my professional masterwork (so far!).  I've had a great career and know I have had a positive impact on a lot of people. But KNOWN has connected with people in a very deep and personal way. Every single week somebody tells me this book has changed their lives. It is a practical, research-based guide to standing out in your business world and that means a lot today! This strips away the guru speak and connects you to a straightforward and proven process to build a personal brand in the digital age.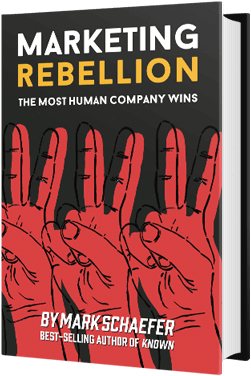 Marketing Rebellion: The Most Human Company Wins
hit number one on Amazon for both marketing and advertising. It is a bold new look at the consumer world and a wake up call for businesses everywhere. The customer is in control, the customer is the marketer, and this it the highly-reviewed book that provides a blueprint for the future of your business.
2. Classes and Workshops
This is my sweet spot. I love doing workshops for organizations, corporations, universities and non-profits. I've been trusted by companies like Johnson & Johnson, Microsoft, Cisco, and the U.S. State Department. I can provide content for an hour or for two days depending on your needs and my special focus is on strategy, social media, content, marketing trends, and personal branding. If you need some marketing training for your organization — wither live or online — I might be a great option for you.
3. Speaking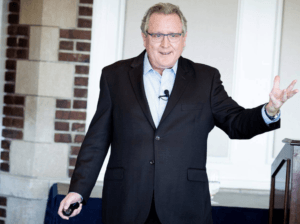 I've been a keynote speaker for 10 years now and this is probably what I do best. I have a very friendly accessible speaking style and I always deliver insights, not just information. I love giving one-hour keynote speeches because I can pack a wallop in a short period of time.
My favorite topics are:
Where is marketing heading?
The future of social media
How content REALLY works in the marketing world today
Why personal branding is important to every company

Six questions that lead to your marketing strategy
I'm easy to work with and I will tailor my talks to your group.
4. Consulting
I love solving hard marketing problems, especially when it comes to business strategy! I have a really good track record of diving into an organization and figuring out what is needed to unleash new business growth.
I normally do not work on long-term projects. My style is to work within a defined timeframe and budget to create an actionable strategy and then working with the company as-needed on execution. That way, there is no pressure to "sell" other stuff or keep a team working. I just focus on strategy.
Examples of recent strategy projects include:
Sales strategy for a Fortune 100 company brand
Social media strategy for a pharma company
Content marketing analysis and strategy for a healthcare company
5. Research and Content creation
I have taken on a few writing and research projects for clients. An example would be a project I did to determine best practices on B2B influencer marketing for Traackr. Another example would be a year-long social media research project I did for the US Air Force. i love digging into data and creating original research and content.
6. Podcast
Did you know The Marketing Companion podcast is among the top 1 percent of business podcasts, according to Libsyn? Tom Webster and I have been creating this fun and provocative deep-dive into marketing topic for five years. We are currently looking for 1-2 sponsors. We deliver great value because we only take on sponsors we believe in and we promote the products passionately on the show.
7. Blog
I would absolutely love it if you subscribed to my blog. I have thousands of readers around the world and it is the best way to keep up with my latest thinking. My promise to you: It will ALWAYS be interesting!
8. Instant Consulting
I am often approached by people who want to "pick my brain." I cannot possibly satisfy all these requests so I created a place on my site where anybody can sign up for an hour of my time for $200. I do this primarily to stay in touch with the real problems people are facing in the world and it has turned out to be a great deal of fun!
I have probably done 500 of these sessions over the years and I have a 100% track record on helping people with their problems. One business owner told me last week: I have wasted thousands of dollars on business coaches and never received as much value as I received from you in one hour."
Typical problems I can help with are:
Personal branding direction
Guidance on writing a book
Tips on getting into public speaking
Business and marketing strategy
Evaluation of start-up ideas
Helping to solve basic business strategy problems
9. Social media
I have a pretty liberal policy of following people back on social media, especially Twitter and LinkedIn. I'm more selective on Facebook and Instagram but you can always follow my content in those places. Connect with me:
10. Graduate classes
I've been teaching in an extraordinary executive education program at Rutgers for nine years. if you need to brush up on your digital marketing, content marketing, or social media skills, I promise you there is no better way to immerse yourself in a program and get up to speed. It is simply the best program of its type in the world. There are both live and online sessions and you can receive a 10 percent discount from me by typing in "grow" when you register.
Engage with me!
I've been blogging for 10 years and this is as close as I've come to actually selling my services but I thought maybe it was appropriate to let you know the types of things I can do for you. I'll probably do another post like this in another 10 years so be on the look out for that, OK?
Thanks for all your love and support.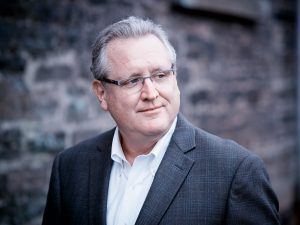 Mark Schaefer is the chief blogger for this site, executive director of Schaefer Marketing Solutions, and the author of several best-selling digital marketing books. He is an acclaimed keynote speaker, college educator, and business consultant.  The Marketing Companion podcast is among the top business podcasts in the world.  Contact Mark to have him speak to your company event or conference soon.