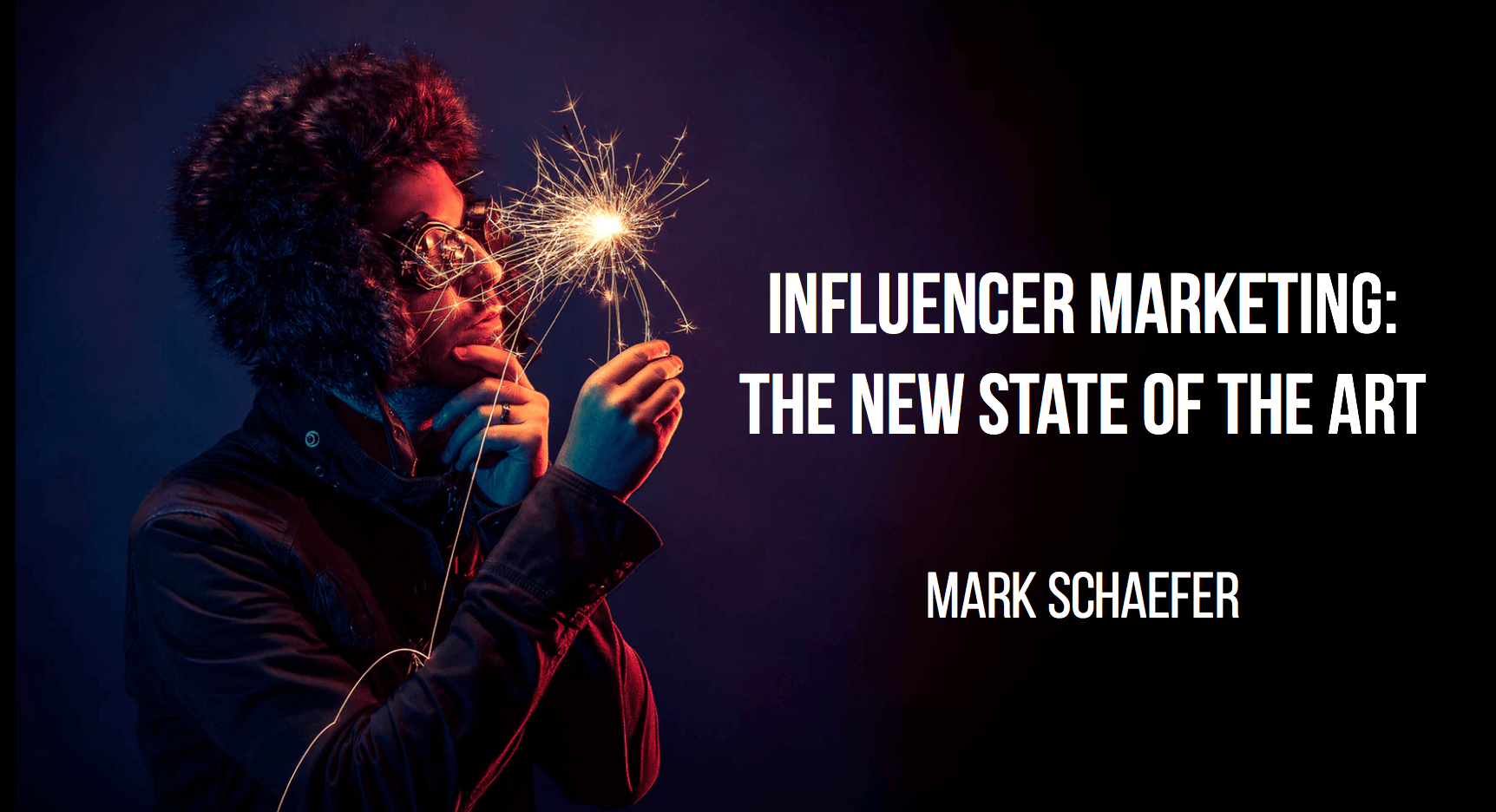 By Mark Schaefer
This month marks the fifth anniversary of the release of Return On Influence
, the first book on social influence marketing. It's hard to believe, but when I wrote that book, few people had even heard of the term "influence marketing." At the end of the book, I predicted that this would become a mainstream channel, and undoubtedly, this has come true.
In fact, the frenzy we now see in the influencer space is just beginning. As traditional advertising options are drying up, I believe even more money will be placed toward influencer marketing. That's why I jumped at the chance to work on a new research paper that documents the state of B2B influencer marketing today.
I've co-authored a new white paper with my brilliant friend Evy Wilkins and if you're interested in influencer marketing, this is a must-read report. The work was sponsored by Traackr, one of the leading software solutions in the field and a utility I personally use with my clients every week.
My friend Andrew Grill of IBM (and an influence marketing pioneer) previewed the report and told me this was among the best influence marketing reports he's ever read. I think you'll agree. It's a piece of work I'm very proud of that delivers some fascinating new insights.
Best of all, the report is free and can be downloaded here: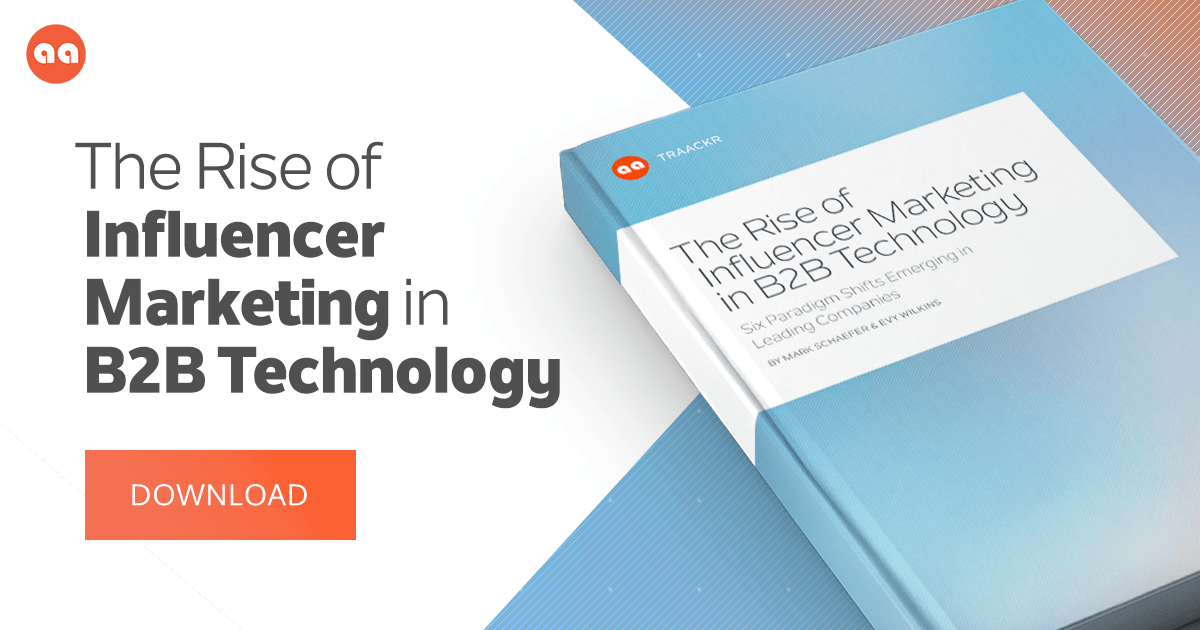 This milestone project covers six transformative trends and includes interviews with marketing and PR leaders from Microsoft, Samsung, Intel, HP, Dell and other leading B2B tech companies. The report is organized around six major shifts: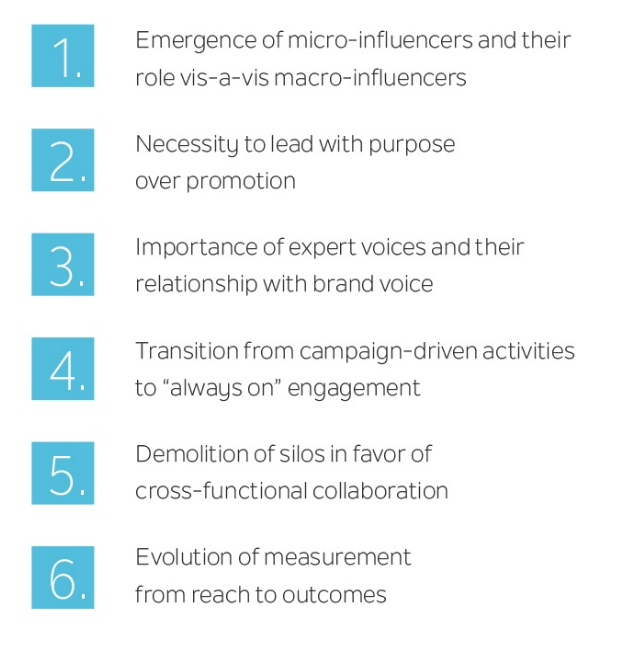 A few highlights to tantalize you …
Influencer marketing measurement
One of the big issues for everyone in this space is measurement and Traackr allowed me to confront this issue head-on. It's HARD establishing the value in a B2B setting since the sales cycle can be long, the decisions owned by different people on a purchasing team and other complications. And yet, progress is being made in this area.
Do we aim for ROI? Yes. But that measurement may not always be accessible, especially in the short-term. The report looks at six different measurement alternatives.
Maybe it's not "marketing"
The best companies are managing influencer relations in the same style as they would analysts or members of the press. Some of the experts I interviewed said we should not event call the practice influencer marketing any more, recognizing that the passionate experts in a field cannot be a marketing mouthpiece for a brand. The field is evolving to a more sophisticated level of engagement.
The report contains some fascinating examples of the cultural transition needed to effectively make this change.
Expert voice over brand voice
Companies are seen as detached and inaccessible. Influencers are our trusted friends … and we do listen to them, subscribe to them, and take action. Although this may seem like common sense, organizing and budgeting to reflect this reality is causing cataclysmic changes in marketing and PR departments. How do we trust the voice of an influencer against our own well-oiled message? Do we have a choice?
How do we organize to navigate this new consumer reality? The report looks at functional relationships, in-sourcing versus out-sourcing, and leadership issues related to influencers.
The whitepaper is also jammed with charts, case studies, and real-life examples from experts doing the work. If you're even slightly interested in influencer marketing, you won't want to miss this extraordinary work! Take a look at it and let me know what you think.
For some behind-the-scenes insights on this research, check out this interview on BrandChannel.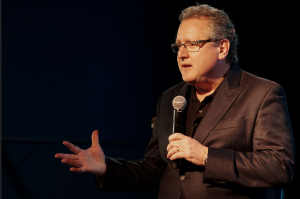 Mark Schaefer is the chief blogger for this site, executive director of Schaefer Marketing Solutions, and the author of several best-selling digital marketing books. He is an acclaimed keynote speaker, college educator, and business consultant.  The Marketing Companion podcast is among the top business podcasts in the world.  Contact Mark to have him speak to your company event or conference soon.
Book link is an affiliate link. Traackr is a client. Illustration marked as safe for re-use by Unsplash.com.