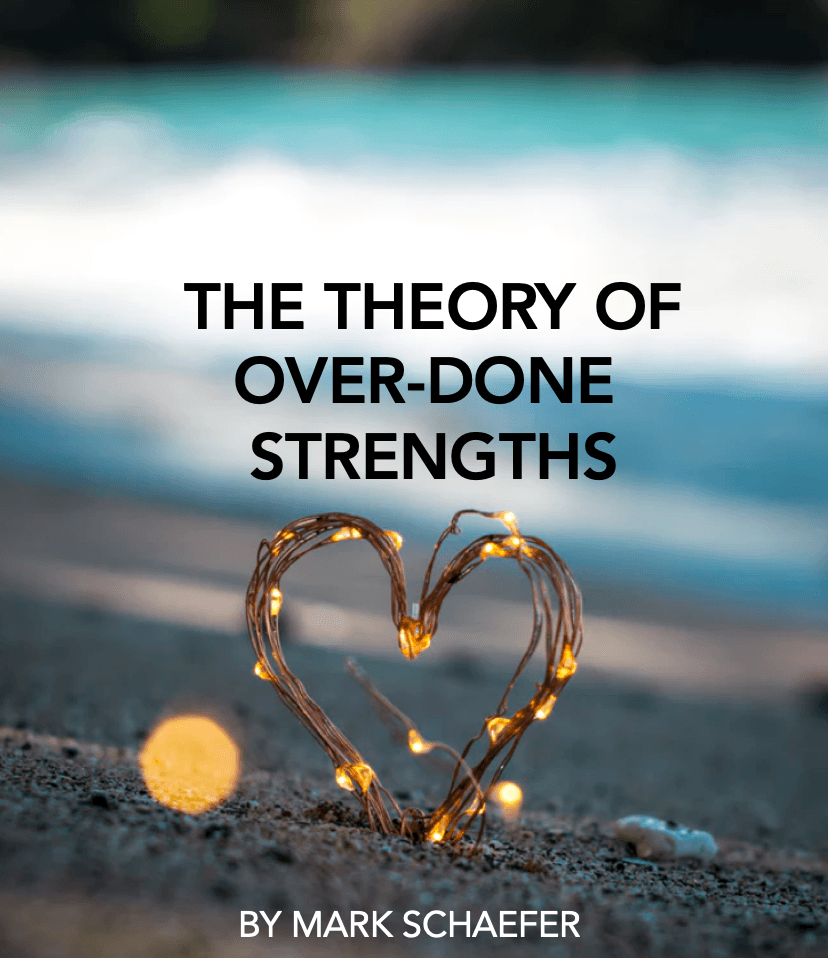 By Mark Schaefer
I recently wrote about a special mentor I had in my life when I discussed Robert Crosby and the one word that changed my life.
Bob had such an impact on my outlook on life and business. I recently was explaining one of his philosophies to a friend and thought this might be useful to you, too.
Bob once told me that there are no such things as personal weaknesses, only over-done strengths. If you think about this as I have, you come to realize it's true.
If your strength is confidence, over-done this become arrogance.
Self reliance over-done becomes stubbornness.
A person who cares too much for others may become a "pleaser" who loses their own sense of self if the strength is over-done.
This view of the world has been useful to me in several ways.
First, when somebody comes across as arrogant or stubborn, I recognize that there is an underlying strength there, too.
It also helps me put my own faults into perspective. For example, as the first-born of six kids, I was always taking care of babies and standing up for these younger, weaker humans. As I entered the workforce, I recognized this trait translating into my comfort with mentoring young people  — a helpful leadership trait. But over-done, I can be over-protective when I need to let people stand on their own.
How do you see this perspective play out in your own life? Do you have over-done strengths?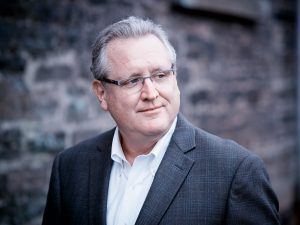 Mark Schaefer is the chief blogger for this site, executive director of Schaefer Marketing Solutions, and the author of several best-selling digital marketing books. He is an acclaimed keynote speaker, college educator, and business consultant.  The Marketing Companion podcast is among the top business podcasts in the world. Contact Mark to have him speak to your company event or conference soon.
Illustration courtesy Unsplash.com