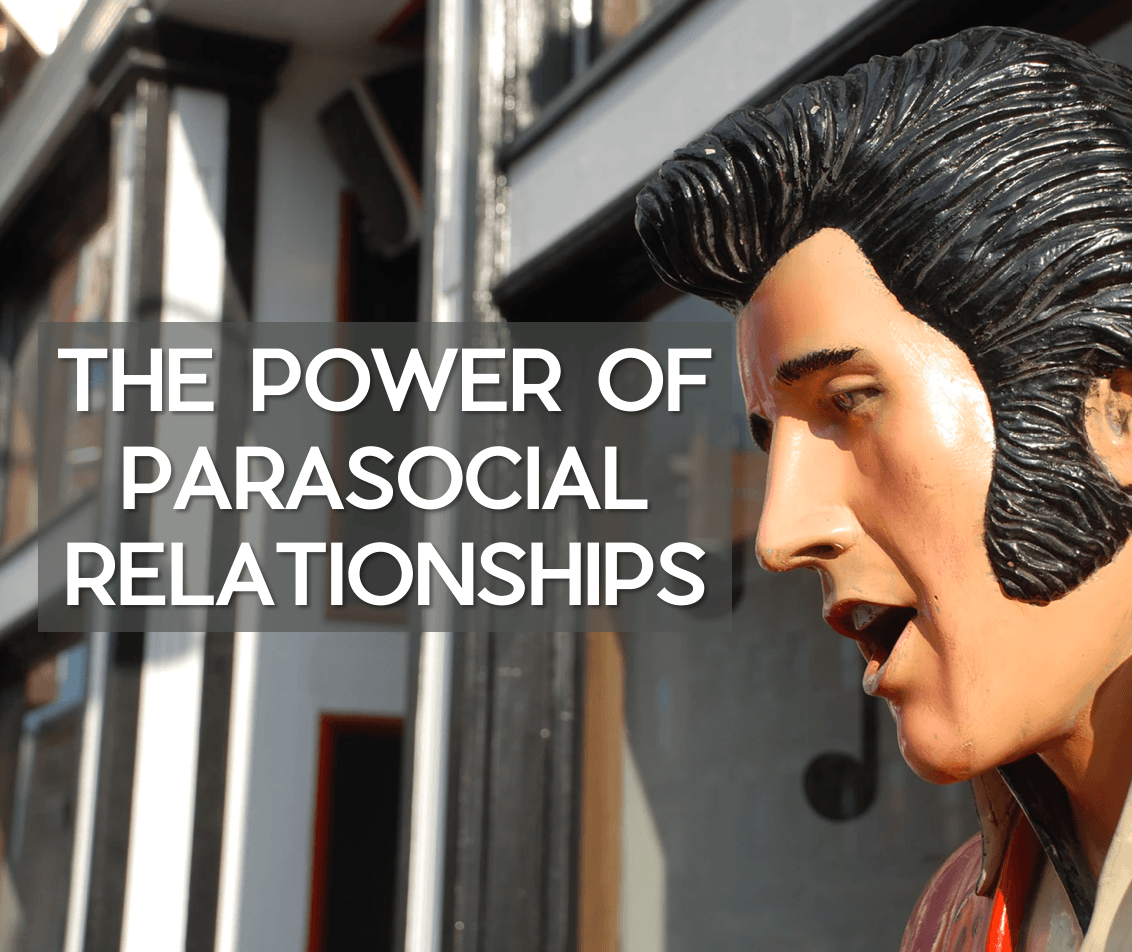 In the late 1950s, psychologists noticed a new phenomenon. Fans of popular television shows became so intensely enamored with their favorite television celebrities and characters, they believed they had a personal friendship with them. The researchers called this media-induced friendship parasocial relationships.
In the history of the human race, this was a unique situation. Week after week — and sometimes even day after day — television stars brought us into their homes and their lives in an intimate way through technology. Eventually, we felt like we belonged there too.
We saw this psychology play out on the big screen in the Joker Movie when the main character, Authur Fleck, fantasizes about a late-night TV host being his father.
New research shows that parasocial relationships are now carrying over to the realm of podcasting and other social media content. This is significant because it no longer takes a Hollywood celebrity to make this intimate fan connection. A New York Times article proclaims "Even Nobodies Have Fans Now."
All across the podcast scene, from the heights of self-help to the depths of true crime, imagined relationships are blossoming. Listeners may press play for the content, but many of them eventually come to nurture something like a one-way friendship with the hosts.
Sort of like this …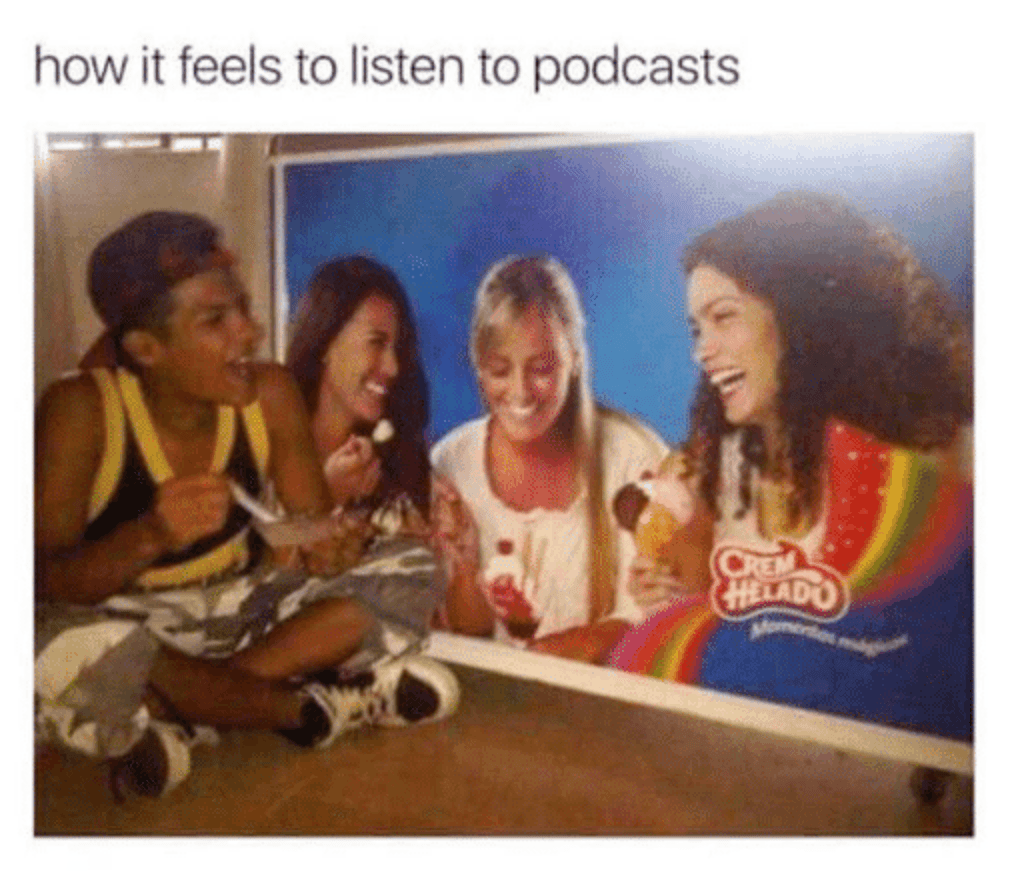 Implications of parasocial relationships
In our new Marketing Companion episode, Brooke Sellas and I look at this trend from a practical business perspective. If great marketing is all about building an emotional connection between you and your audience … isn't the power of a parasocial relationship sort of the ultimate brand experience?
It's a new way to look at podcasts and other social media channels that lend themselves to these deep connections. How can we leverage this idea for business purposes?
From a personal standpoint, I have built my entire business this way. I've never taken out an ad. I don't engage in PR spin. But somehow over the years, I've built an audience that has formed a bond in a way that leads to business benefits. My business is built on parasocial relationships.
One young man told me, "I listen to your podcast and listen to your audiobooks. You're literally in my head all the time — I feel like you're my friend."
Pretty powerful, right? Applying this to mainstream branding … certainly something to think about (and we do on the new show!)
But there's more!
On the new show, Brooke and also dig into a fantastic experiential marketing case study that has helped a very boring product. We also look at the new streaming content craze and how it is playing out in some unexpected places.
You won't want to miss this!
Other ways to enjoy our podcast
Please support our extraordinary sponsors. Our content is free because of their generosity.
Many thanks to our friend Scott Monty for the awesome show intro. Be sure to check out his introspective newsletter Timeless & Timely, where he covers the latest trends and the oldest principles.
Tim Washer is contributing creative direction to the show and he's has worked for Conan O'Brien, John Oliver, among others. He helps corporations build more creative cultures.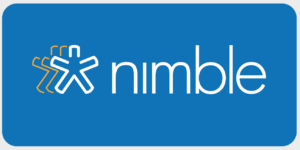 If you're a business owner or an entrepreneur, you know how hard it is to stay on top of all your contacts and ensure that nothing is falling through the cracks. Nimble is the simple, smart CRM that works directly within Office 365 and G Suite.
Nimble plugs into your email inbox and has a browser extension you can use on any website, including social media platforms and third-party apps. You'll never have to leave the place you're currently working on to access and update your existing contacts, as well as to create new contact records. Claim 30 percent off an annual license by going to nimble.com/companion and entering the promo code: COMPANION.



RSM Marketing provides an indispensable outsourced marketing department! Why struggle with turnover and staffing when RSM clients receive a marketing director and all the resources they need under a flat fee monthly subscription?
RSM employs dozens of specialists and experienced marketing directors who assist companies ranging from startups to market leaders with thousands of employees. Companies across the country from all categories are choosing this model to overcome marketing complexity and outpace their competition. The typical outsourcing client uses 11 RSM subject matter specialists but pays less than the cost of one of their own employees. RSM provides breakthrough marketing for clients and has been named twice to the INC 5000 list. Visit RSM for special Marketing Companion offers including $5,000 in free services.
Illustration courtesy Unsplash.com