In more than 12 years of blogging, I have never devoted a post to a single book (other than my own, naturally!). But the release of the second edition of Content Inc. represents a milestone in marketing history that is worthy of recognition.
Joe Pulizzi wrote the first edition of Content Inc. in 2016 and it became one of the seminal books in the digital marketing field. And I don't say that lightly. There about 10 books I keep on my desk at all times and Content Inc. is one of them. The other nine? Well … maybe that's a story for another day.
Content Inc. became an important part of marketing history and now, with an updated and expanded edition, the book becomes part of our marketing future.
Joe writes with distinctive passion, clarity, and honesty. This is not your typical business book featuring one valuable idea and 250 pages of fluff. This is a book that is comprehensive, useful, relevant, and grounded in reality. I must also add that it is beautifully written.
Joe and I have disagreed over the years but we probably violently agree 99 percent of the time. The "system" articulated in Content Inc. is completely aligned with the success patterns I've highlighted in my own books.
For example, he forcefully argues for distinctive and relevant differentiation, also the first step in my KNOWN personal branding book. He insists that you can find a platform niche you can own — the "space" I urge people to seek in KNOWN. And he hangs success on finding your "sweet spot" — an intersection of talent and customer need I call "the seam" in Cumulative Advantage.
So if you love my books, you'll love this book, too!
The new value delivered in this second edition comes from a continuation of the story and personal content marketing journey Joe started in 2011. He provides context for our current time (including the pandemic), delivers diverse and inspiring new case studies, and expounds on the options for monetization and eventually cashing in. There is something to learn for every type of business, but I think this book would be especially useful for entrepreneurs trying to start a web-based company.
My favorite part of the book is where Joe offers ideas on how to use commonly available databases to discover unsaturated content niches. I'll be able to include some of these helpful ideas in my own classes and workshops.
In the past, I think Joe had a tendency to over-sell the potential of content marketing. I suppose that's natural to expect from a guy who founded something called the Content Marketing Institute!
But this edition provides an appropriate and balanced perspective. Joe emphasizes that success requires really hard work, consistent effort, iteration, and most of all patience. There is no such thing as an overnight success, something he comes back to over and over again in his book.
If you're a marketing geek like me, there are certain publications that are something more than books. They become friends. Content Inc.. is one of those books and deserving of a permanent place on your desk, too.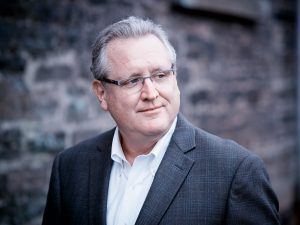 Mark Schaefer is the executive director of Schaefer Marketing Solutions. He is the author of several best-selling digital marketing books and is an acclaimed keynote speaker, college educator, and business consultant.  The Marketing Companion podcast is among the top business podcasts in the world. Contact Mark to have him speak to your company event or conference soon.
Follow Mark on Twitter, LinkedIn, and Instagram.