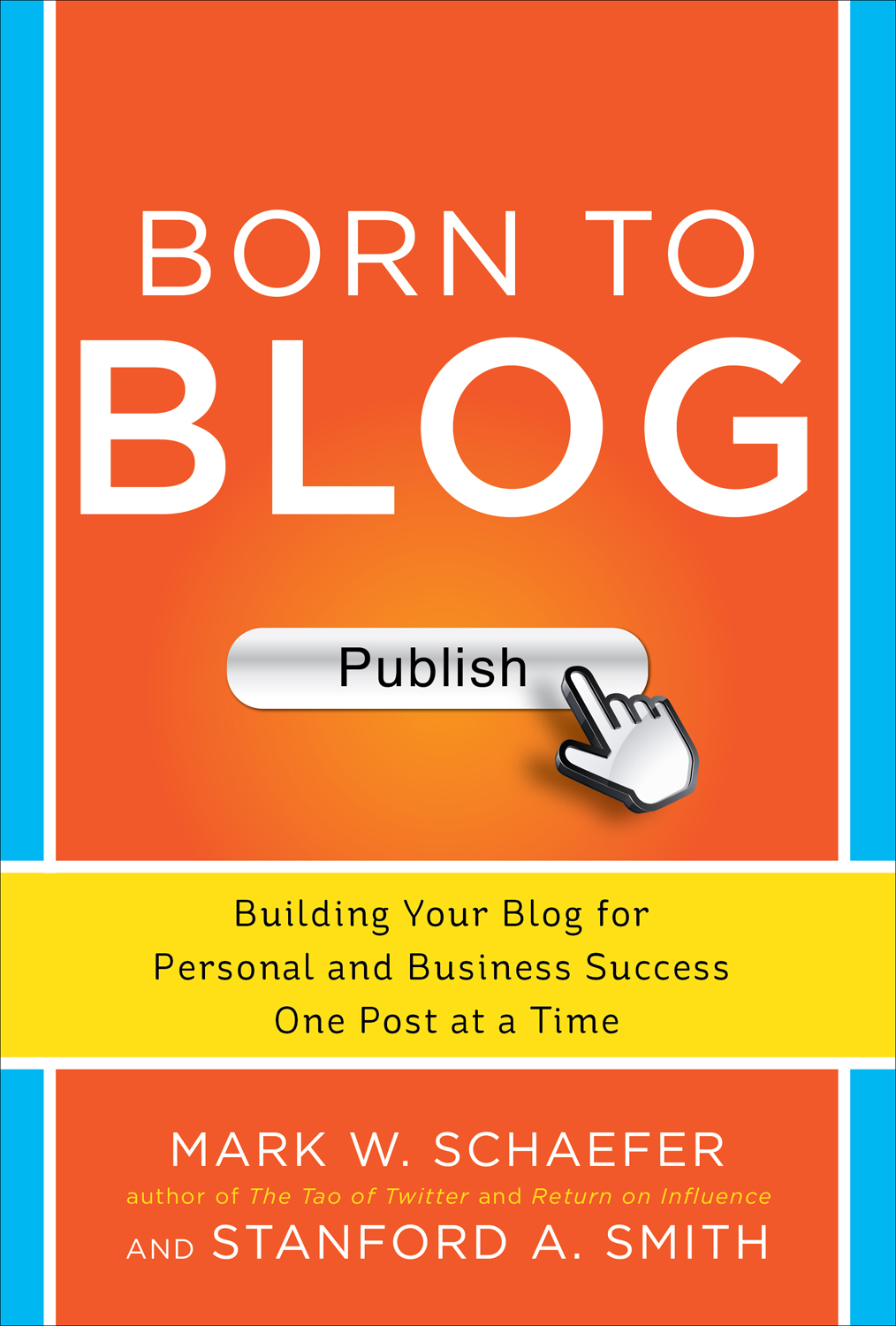 I've written a lot about the importance of blogging and the amazing personal and business opportunities of developing your own source of rich, original content. And yet, blogging remains enigmatic to many, a seemingly insurmountable wall.
I've had many requests to create a simple, human book on blogging that is similar in tone to The Tao of Twitter — something you can read in under two hours and feel uplifted, inspired, and confident about diving into new social media territory. And so that is what I have done in a new book, with the help of my friend Stanford Smith, the genius behind Pushing Social.
I regard Stanford as the best writer on the web and we share a passion (obsession?) to help people unleash their potential through blogging.  Stanford and I have collaborated for several years now, and have become close friends.  Through many personal discussions, we came to realize how similar our perspectives were … and how frustrated we were that some of our friends and colleagues could not make the leap and start their blog, or take their writing to the next level.
The human side of blogging
We decided to write a small, Tao-like book that focused on the human potential of blogging. There are literally hundreds of ideas jammed into this book for bloggers of any level, but at its core we have created a work that re-frames the act of creating a blog in very accessible, human terms. We believe you were born to blog. Really.
In many ways, this is a logical follow-up to Return On Influence.  In that book, I focus on "the seventh weapon of influence," the ability to create content that moves through the web. This book shows you how.
Born to Blog: Building Your Blog for Personal and Business Success One Post at a Time
 was the easiest creative venture I've ever undertaken.  As we began our collaboration, our ideas just seemed to wind around each other and the words flowed effortlessly because we were just so tuned-in to what needed to be said.
When the manuscript was delivered to our publisher, McGraw-Hill, we knew we had created something special but didn't realize how extraordinary the partnership was until the first feedback came in from the editors — there were literally NO recommended changes to the book.  We hit it out of the park in one swing and we were both amazed!
Get on board
Born to Blog
 is now available on Amazon and other online channels and I think you will love this book, whether you are writing for yourself or for your business. It's rich in case studies, inspiring examples, and actionable points to consider for your own situation. Most of all, this is a book with a heart written by a couple of guys who scratched and clawed their way to successful blogging and want to help you learn from our lessons and mistakes.
There is nothing about this book that is theoretical.  We've lived it, breathed it, and sweated it and now present it to you in a quick and fun read. I hope you'll add this book to your collection of essential social media guides and help us spread the word that we are all Born to Blog!