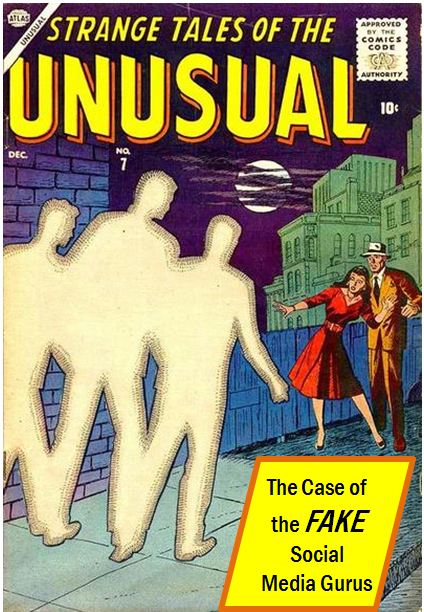 By Mark Schaefer
I spent a great part of my career in B2B marketing positions and the part I loved most was traipsing around the factory floor. I loved watching things work and being with people who were actually "making stuff."
There was one manufacturing manager I knew who seemed to be a wizard.  The guy always led the pack and found a way to hit his production numbers no matter what was thrown at him. He seemed too good to be true.
That's because he was. He was a cheat.
Turns out, he would invest to improve his plant's productivity and then purposely understate the manufacturing capacity of his equipment.  So he was always holding back — in essence, lying and cheating the company so he could "make his numbers" and get that big bonus check.  Of course he was fired.
He moved on to another Fortune 100 company, did the same thing, and was fired again.
You see, it's not just about making your numbers. HOW you make the numbers matters too.
It's all about cheating
This has been one of those weeks when I get really disgusted about the questionable games people play in business. For example, there has been a significant debate about the number of well-known authors who allegedly hire specialized companies to buy bulk copies of their books to nudge them on to the New York Times bestseller list.
I understand why people do this. They cheat, bump themselves on to The New York Times list for a day, and then claim that badge of social proof for their career forever. But it's kind of like calling yourself an "award-winning author" for that third-place trophy you received in high school for the Kiwanis Club essay contest. What did you really accomplish?
The publishing companies apparently approve of this because it moves books.  Even the New York Times seems to condone cheating.  This blows my mind.  I mean, it's the New York freaking Times, the most respected newspaper in America.  And they're allowing the editorial section of their paper to be gamed? The fact is, it is possible — maybe necessary — to buy your way on to this prestigious list.
An addiction to social proof
I've written extensively about this idea of "social proof." An indicator like "New York Times bestseller" is a short-cut indicator of quality when we are overwhelmed in a decision process. But this is a two-edged sword. It is undoubtedly a powerful indicator of influence, but it is also increasingly meaningless because nearly every "badge" can be faked.
Today, anyone can manufacture their own image of personal power. In Return On Influence, I wrote about a colleague who admitted to me that his entire social media presence had been faked. He bought his massive Twitter audience. He had somebody ghost-writing his blogs. He made up his client list.  And people bought into it.
Another person I know created their own social media award and presented it to themselves so they had something to display on their blog. Nearly every day I get requests from people to vote for them for some crazy, made-up award. What the heck does winning a "Shorty Award" mean? Are you really the "best" of something?
The sad reality is, what you do may be less important than how you appear on the Internet. In a social media world that barks "Authenticity! Authenticity!" … there is precious little of that, in reality.
There was a time I was too concerned with social proof. I didn't cheat, but I spent too much time comparing my "numbers" with other people. It was driving the wrong behavior for me and my business because instead of just doing good work, I was thinking about doing work that increased these meaningless metrics. The social proof on my blog included badges about the awards I had won, Ad Age Power 150, etc.  I took them all down about a year ago (which means I am not even following my own advice about the importance of social proof!), but it was the right decision for me because today I am concentrating on business metrics that make a difference.
Leaving success on the table?
I do wonder if the world will pass me by if I don't cheat.  Will I ever have a bestseller? Will my publishers even support me any more if I'm not willing to pay a third party to buy my own books? Is it more important to write a great book or have the financial resources to make it look like a great book?
Will my blog readers eventually be more attracted to bloggers who display their awards and badges like a a five-star general?
Will clients hire speakers for conferences and workshops based on the number of Twitter followers or Facebook Likes they manufacture?
Does it matter that I don't make "best of" lists or win social media awards because I don't lobby my friends for votes?
Despite the business realities of social proof, life is too short to compromise myself to make a book list or fake my way to stardom. I feel like I am in a shrinking minority, but I still believe the lesson I learned on the factory floor so many years ago — How you make the numbers is important too. Even if other people can't tell what is real, I know what is real.
Thanks for reading my post today. I would love to hear your thoughts on cheating and social proof in the comment section!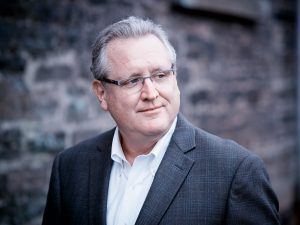 Mark Schaefer is the chief blogger for this site, executive director of Schaefer Marketing Solutions, and the author of several best-selling digital marketing books. He is an acclaimed keynote speaker, college educator, and business consultant.  The Marketing Companion podcast is among the top business podcasts in the world.  Contact Mark to have him speak to your company event or conference soon.