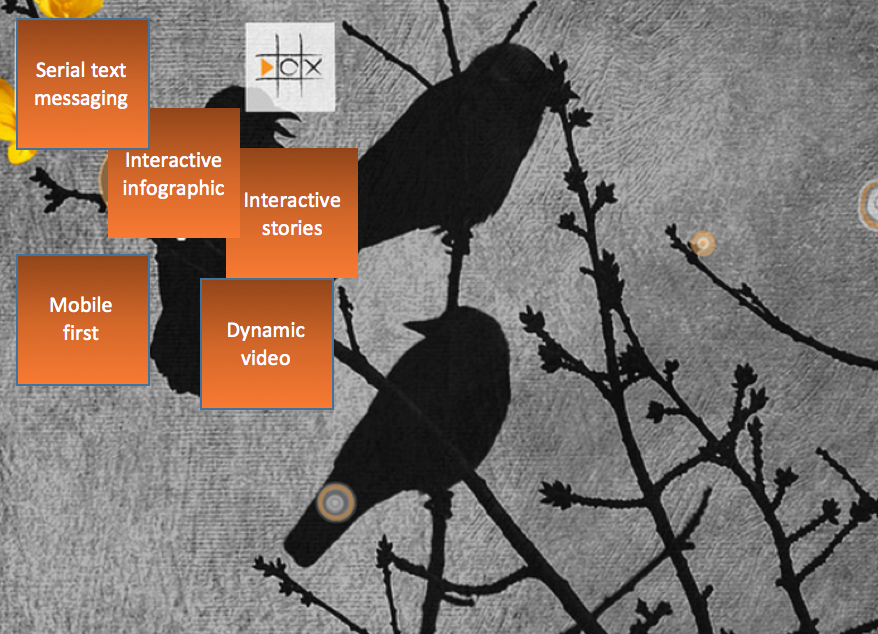 By Mark Schaefer
When I wrote about this idea of Content Shock — the idea that content marketing becomes less sustainable as a strategy as the amount of competitive content increase — I predicted that there would be new innovations in content forms. If we can't achieve reach for our content organically, or at a reasonable cost, the market would find fresh new formats to get our content out to the masses.
Undeniably Content Shock is here as any practicing marketer can see, and we are also seeing an influx of ideas to carry our message and reach consumers in new ways. Here are seven that caught my attention.
Interactive dynamic video
How cool would it be to actually play with objects in a video? That is becoming reality with new technology being developed by MIT's Computer Science and Artificial Intelligence Laboratory.
Dubbed 'Interactive Dynamic Video' (IDV), the method uses traditional cameras and algorithms to scope out the almost invisible vibrations of an object to create a simulation users can interact with virtually. These items can be pushed, pulled and stacked — just like in real life — through use of a new imaging model that costs a fraction of 3D modeling, and involves only a camera and some image editing.
Mobile-first TV programming
NBCUniversal has started creating exclusive television programming for Snapchat.
The initiative started last week with The Voice on Snapchat, a five-part short-form series that will feature The Voice judges Miley Cyrus, Alicia Keys, Adam Levine and Blake Shelton reviewing user-submitted video clips and choosing one that will give its creator the opportunity to appear on the reality competition show's new season.
Other shows will be part of the deal, including NBC's The Tonight Show Starring Jimmy Fallon and Saturday Night Live, as well as to-be-determined fare from NBCUniversal's entertainment, news, sports and Hispanic properties.
Many other traditional media outlets, particularly newspapers, are beginning to embrace a mobile-first strategy, even a social-media first strategy, to help connect consumers with content in a new way.
Interactive stories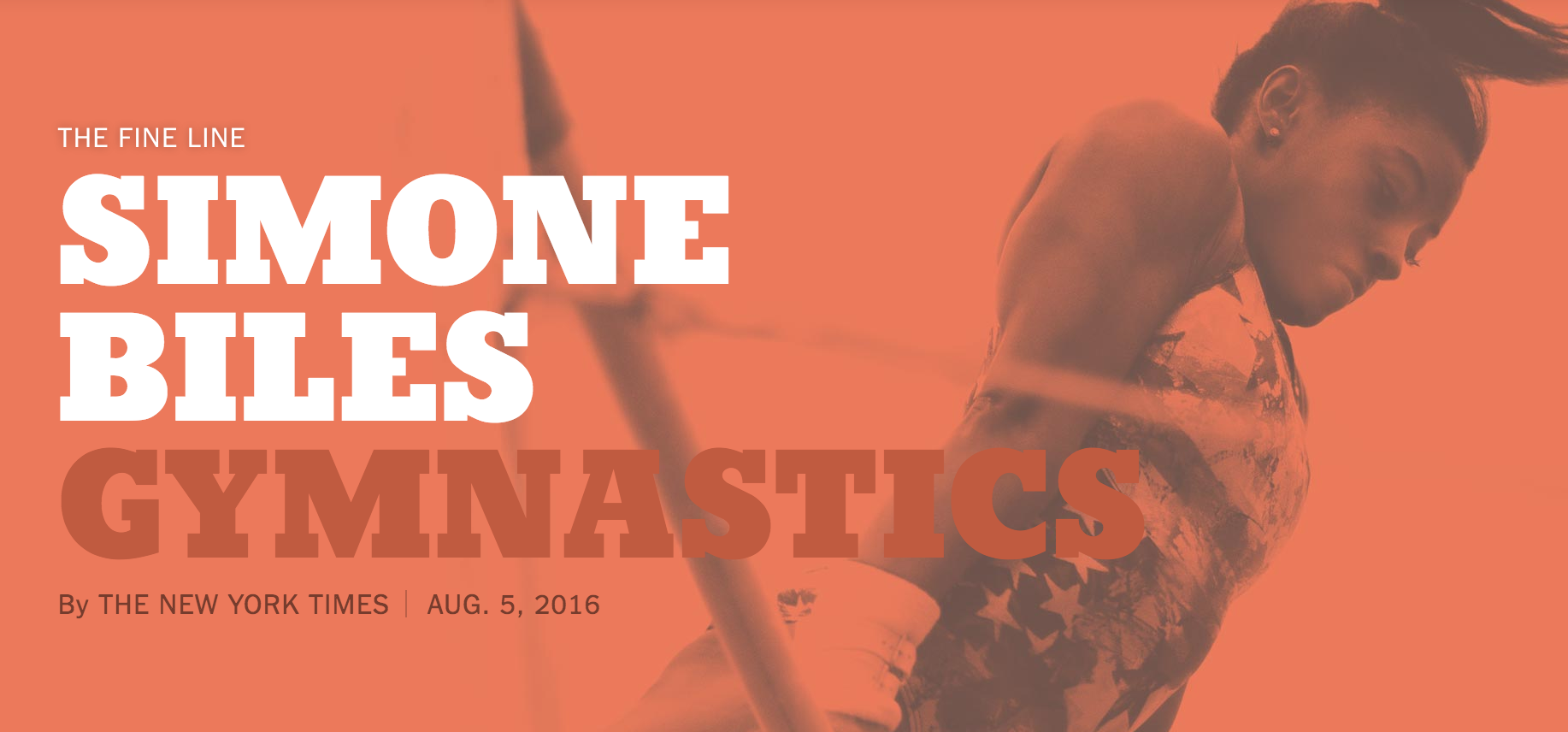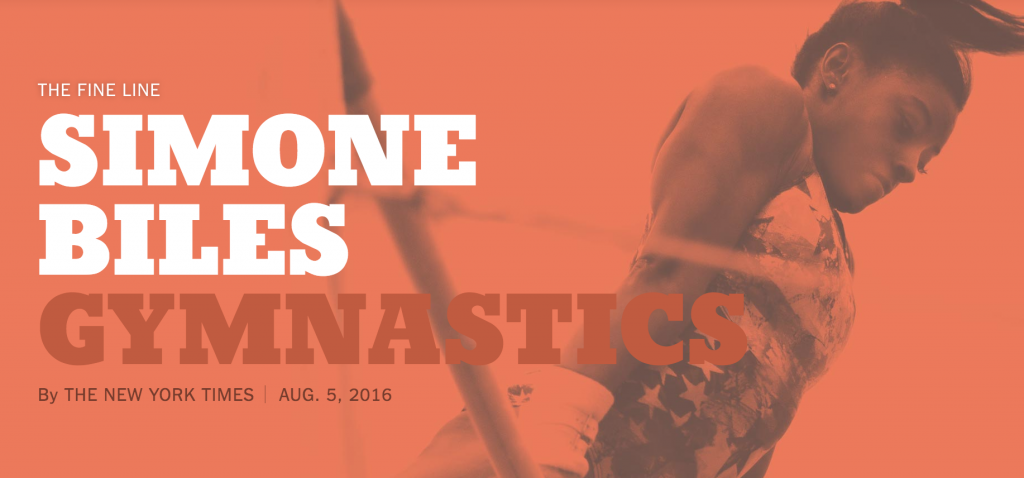 There is probably no organization on earth producing new storytelling formats better than the New York Times. The news organization really shined during the Olympics, and event that allowed them to actually plan creative treatments ahead of time.
I called this innovation interactive stories but really they are a compelling integration of photography, video, slow motion effects, data visualization, and stunning visual treatments. I shared a few of these stories on Facebook and I was amazed at how many people had already seen them and shared them.
There is no way I can describe what the New York Times is doing here, you'll just have to click and see for yourself: New York Times Interactive Stories, or skip to one of my favorites.
360-degree stories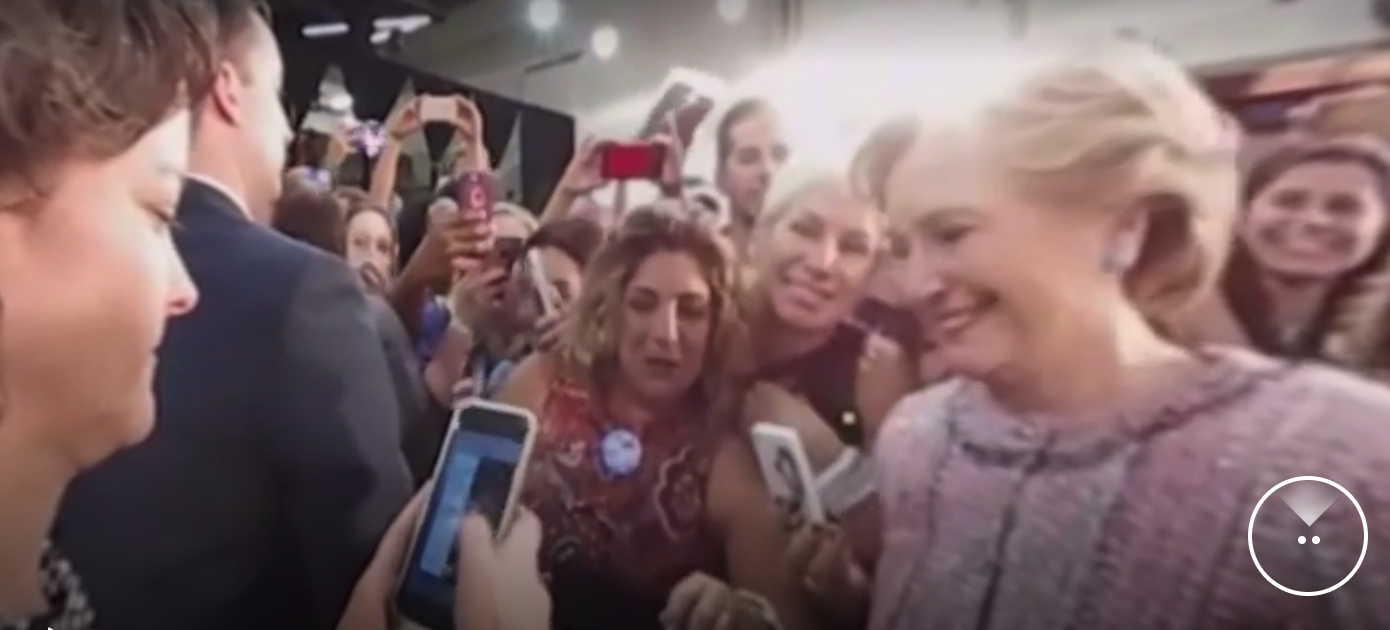 Another big idea from The New York Times. They are arming their reporters with the ability to take a 360-degree cameras so you can literally be immersed in a news story. By using your mouse, you can take in the entire scene where news is happening.
This provides the strange and interesting feeling of actually being there with a reporter, on the campaign trail, at the scene of a disaster, any place the news is breaking. They are also integrating this capability into the story-telling. Quite imaginative.
Text messaging integrated into content
Text messaging service Purple allows you to choose new stories you want to follow and get Facebook Messenger alerts as the story breaks.
Other news organizations are starting to implement this idea in other ways. You'll be able to choose a news story and get customer updates from the reporter covering the beat.
I think this has a lot of potential for integration into other forms of organizational content. If you liked a new product or service mentioned in a piece of content, I would love to be able to click on a button to receive personalized updates from an executive involved in the project.
Interactive infographics
Infographics are already one of the most shareable types of content but let's take them to the next level.
A new generation of infographics are visually stunning and find new ways to engage readers. Interactive infographics allow you to…
Add animations.
Allow users to click and reveal more information
Get users to highlight certain areas of the infographic
Add scrolling affects
Create social sharing right from the graphic
New applications such as Ceros allow you to quickly build interactive infographics and test on a small scale. Consider this example from Propoint, which created an interactive infographic on podcasting and its origins or this example explaining new advertising options.
Mini-movies
Maybe what's old is new again.
When BMW Films debuted in 2001, YouTube didn't exist, Mark Zuckerberg was 17 years old and tweeting is what birds did. Which is another way of saying a lot has changed in marketing. Branded content, then a novelty, is now everywhere.
So why should people care that the luxury automaker is bringing BMW Films back after a 14-year absence?
Well, BMW wants to see if lighting can strike again in a digital world.
The original series, called "The Hire," included eight short films released over two seasons in 2001 and 2002. It is considered an advertising icon, winning the Cannes Lions International Festival of Creativity's first ever Titanium Lion. The series was also named to Ad Age's Top Campaigns of the 21st Century, hailed by one judge as "the first big media event of 21st-century marketing." It drew more than 100 million views at BMWFilms.com, which was considered a major achievement in pre-YouTube days.
You can get a glimpse of the new entries here. Prada, Burberry and other luxury brands are also hopping on the mini-movie trend.
As you can see, the field of content is extending beyond simple blog posts and tweets. A whole new world of exciting options is opening up to us! What innovations are you seeing out there?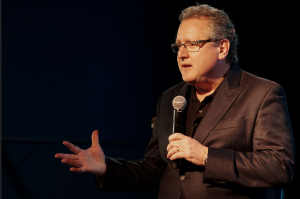 Mark Schaefer is the chief blogger for this site, executive director of Schaefer Marketing Solutions, and the author of several best-selling digital marketing books. He is an acclaimed keynote speaker, college educator, and business consultant.  The Marketing Companion podcast is among the top business podcasts in the world.  Contact Mark to have him speak to your company event or conference soon.
Illustration courtesy Flickr CC and Radoslav Minchev