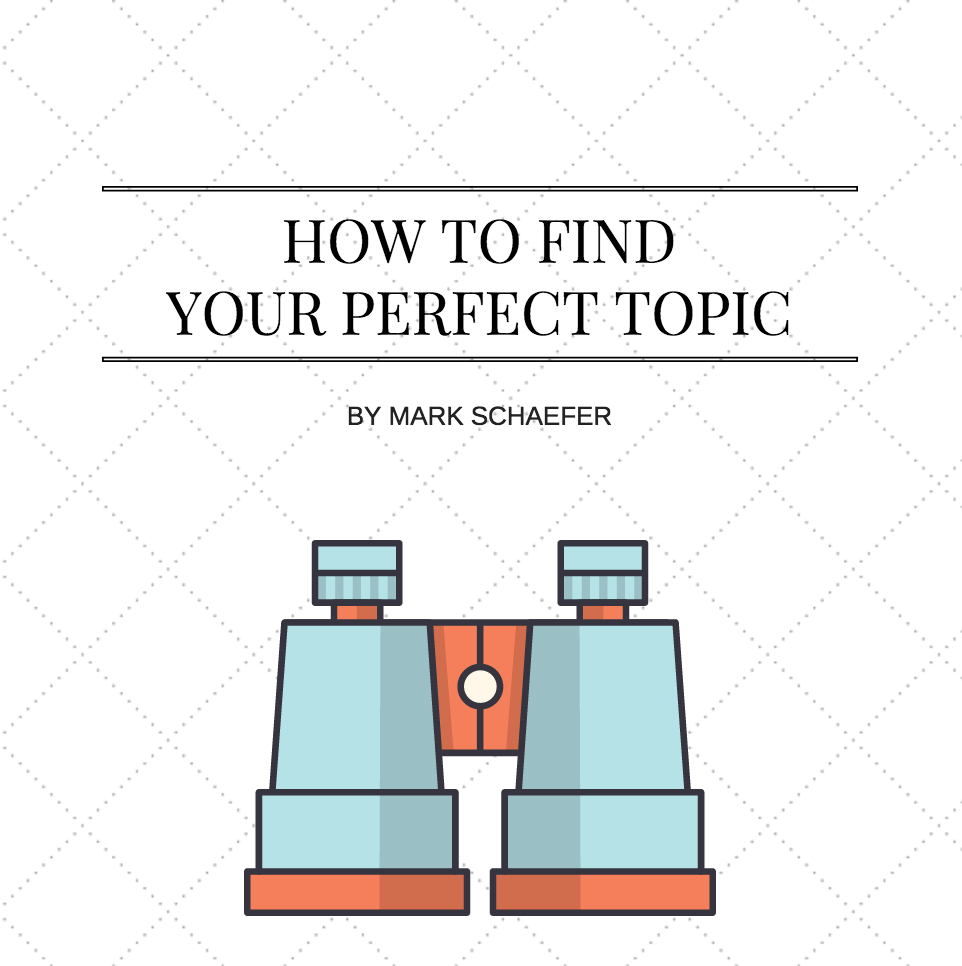 When I coach executives about content marketing or personal blogging, a very common problem I encounter is the challenge of focusing on a single topic for a blog (or podcast or video series). "I like so many things," my clients will say. "How do I pick just one?"
But it is something that must happen. When you commit to creating content on a consistent basis, you don't want to confuse your readers (or viewers 0r listeners) by discussing cookie recipes in one post and exploring Russian history in the next. Your fans generally need to rely on you for some common theme.
That doesn't mean you have to be stuck on one idea, or that it has to be boring. Let's look at some practical ideas on how to achieve a content theme that stays relevant, fresh, and fun.
The ties that bind
The first thing to consider is that even if you have diverse interests, there is probably one core idea that holds everything together.
I was working with a young executive who was into martial arts, grief counseling, and leadership studies. She was exasperated and didn't know where to start. I asked her, "what makes you come alive … what is that moment that makes you most proud?" She off-handedly remarked "when I bring people to their moment of courage."
That was it.
That message tied everything together and provided a theme that was sort of an umbrella for all of her interests. In my book KNOWN
, this would be referred to her as her sustainable interest. She is happily blogging about this core passion! I find that even when a person's interests are seemingly disparate, there is usually some core idea we can find that holds everything together.
I've found that often people have a core idea right in front of them, but it may be difficult to discern until they start talking about it with another person.
Bring many ideas into your theme
Even though I blog about one theme — the intersection of marketing, strategy, and humanity — I'm never bored because I tell this story through my own varied interests and life experiences.
For example, I loved how an art museum in Scotland was using digital technology to connect to kids, and so I did a video blog about it.
I love working in the yard, and when a bunch of my new plants died, I was able to tell the story of a shocking customer service experience I had with the retailer.
I've related how my love of sports translates to brand loyalty.
On a trip to Russia, I was able to report on differences in advertising techniques I observed.
I even used a story about my grandfather to explain a marketing concept. So you see, I told my stories about my interests in art, gardening, sports, and travel to teach lessons about marketing. I'm always thinking in terms of stories!
The best bloggers learn to pay attention to daily epiphanies and quickly immortalize them in blog posts. The real key to success is having the discipline to collect these ideas and explore them through your content.
What is the need?
There are many reasons to blog, but if you hope to turn it into a business some day, you'll need to focus on solving a problem for your audience. You want to be indispensable to your readers because you help them in some way every day.
If you're active on the web, maybe you've noticed that something is missing in your industry. That could be a sign of a market need. How would you improve upon the existing content in your niche, or create something entirely new that pushes the envelope? Can you bring a new attitude or perspective to a stale marketplace?
How can you deliver your own story and expertise to your vertical in a way that attracts a meaningful audience?
The headline test
Start writing down headline ideas of any post you'd like to write about, or video you'd like to record. Don't flesh out the ideas, just write down the idea.
Now look over the list. is there a certain theme that comes out? Pay special attention to the last 10 ideas on the list. Is there some common thread that holds them together?
Among the billion people who have access to the Internet, there are more than a few people who will find your insights fascinating—perhaps even profound. They will value your experiences and want to hear more. They can't help themselves because your story will enrich their own.
It's all about love
Here is the ultimate guideline to picking a topic — what do you LOVE? In KNOWN I use the analogy of a dog chasing a tennis ball? Most people have some topic that they love to study and tear into every day. What's your tennis ball?
If there is something truly burning inside of you, don't worry about the competition, don't worry about the niche, don't worry about the need. Just start creating content and let it rip. Other than your time, the entry barrier to creating content today is nearly zero. What have you got to lose?
Don't become paralyzed by fretting over a topic until it's perfect. It's likely that your theme will evolve over time. Maybe you won't even determine your ultimate theme until you've been creating content for months.
When I started blogging, I was pretty dumb about it. I started a marketing blog in the most competitive content space on the entire web. But I couldn't help myself. I LOVE marketing. If I had done a bunch of research, I probably would have talked myself out of it — it is so crowded! But I just started … and I found that I did have a "voice," I could make a contribution, and through some miracle, you, and thousands of others, found me.
The most important thing is to START. Six months from now creating content will be easier, more focused, even more fun. But you'll never get to experience that if you don't take that first step and begin!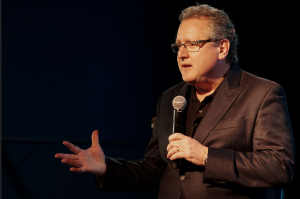 Mark Schaefer is the chief blogger for this site, executive director of Schaefer Marketing Solutions, and the author of several best-selling digital marketing books. He is an acclaimed keynote speaker, college educator, and business consultant.  The Marketing Companion podcast is among the top business podcasts in the world.  Contact Mark to have him speak to your company event or conference soon.