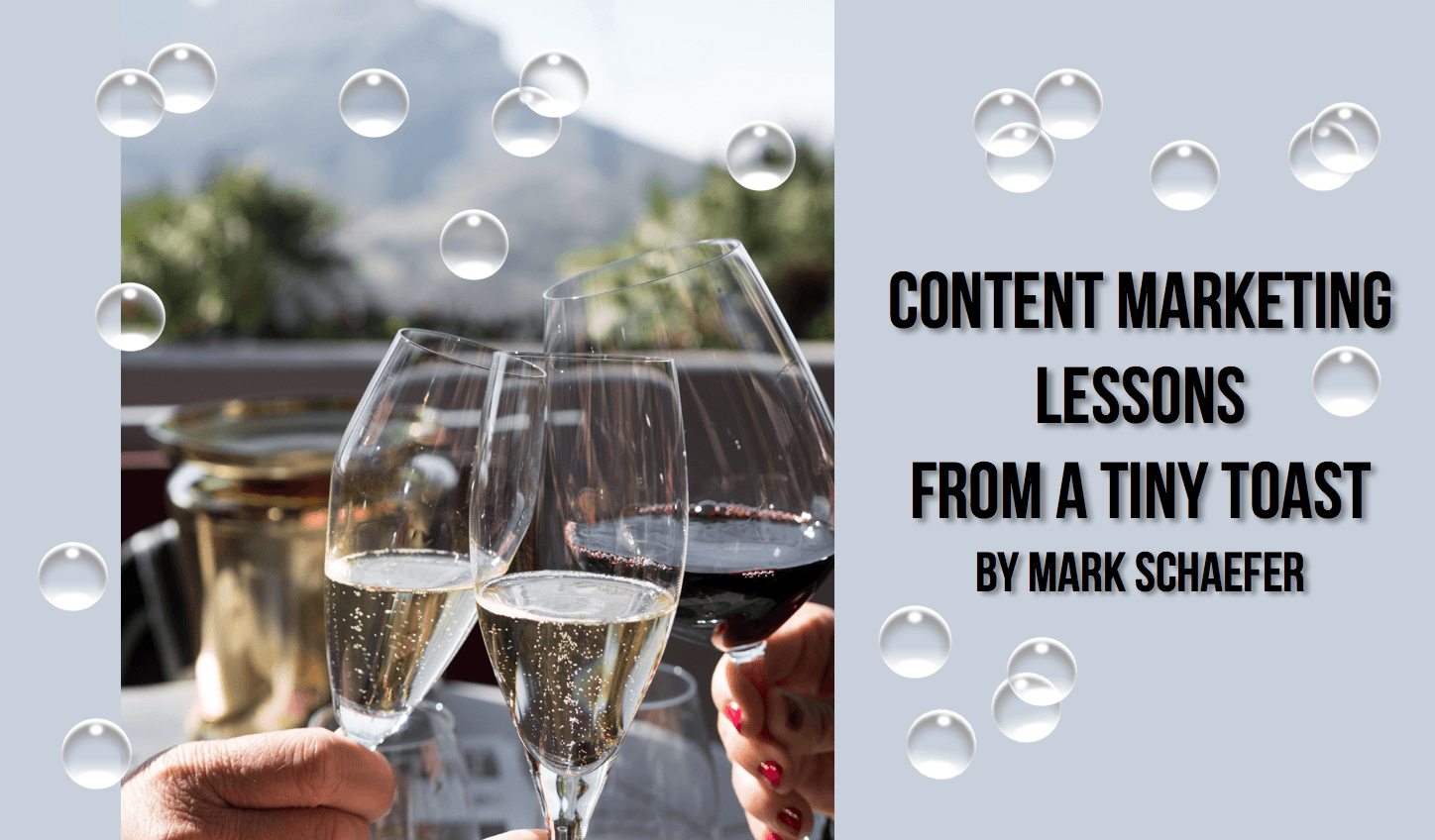 By Mark Schaefer
I usually hate blog posts like "Seven Content Marketing Lessons I learned from Game of Thrones" or "Twitter Lessons from Star Wars." I look on that kind of content as contrived and frankly lazy.
I've never written a post like that but today I am kind of writing a post like that. It's a couple of real lessons that might be valuable from a family event at my home.
Over the past weekend I hosted my son's wedding. It took months of planning and work but the final event — two fun-filled days with 130 family members and friends (there was even some overlap!) — was well worth it.
As the father of the groom, I provided a traditional toast to the new couple at the end of the ceremony. I was the fifth and final person to give a toast.
The next day, my brother said he was surprised my toast was so short. Here is what I said and why I think it was the right content at the right time.
Short and sweet
Here is my toast in its entirety:
"To Ryan and Alaina, and hope for the world … the hope that comes when two of the strongest and brightest people I know unite to create new super powers."
The four preceding toasts were at least five minutes long so this was indeed quite short. But it was right. Here's why.
1. Give it what it's worth
When I was in journalism school, we taught to "give a story what it's worth." Meaning, don't add words just to add words. Don't use 100 words when 10 will do.
In this case I felt I could express my true heart and excitement for these amazing young people in just a few words. Anything more would have been unnecessary grandstanding.
This is a relevant guideline for web content, too. I have turned down a guest post from one person four or five times because she uses 1,200 words when 500 will do. I respect you, my reader. I'm not going to waste your time with 700 unnecessary words.
2. Be aware of context
After listening to four long speeches, did I need to give another long speech? No. People were ready to get back to the party.
In the context of what had been said before me, it was time to add my own original thought and move on. I didn't need to re-hash the obvious after four great, heart-felt talks before me.
This is one of the gigantic problems of content on the web today People re-hash, re-hash, re-hash without saying anything new. It's just content marketing litter. Add your own story and move on.
3. Emotional connection
Ever since my son was a little boy we have connected through super heroes, especially the X-Men and Batman. Essentially my message was for an audience of two: Ryan and Alaina. I knew that my simple message hinting at super powers would mean something to them.
Content marketing isn't about long-form or short-form. It's not defined by Facebook or Snapchat. It's not ruled by hashtags and SEO.
The goal of content marketing is to create an emotion that leads to engagement, trust and maybe an action some day. Whether you have an audience of two or two million, make them feel something.
Make sense?
The wedding was epic, my speech was short, and a good time was had by all!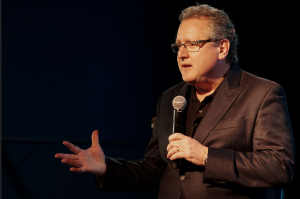 Mark Schaefer is the chief blogger for this site, executive director of Schaefer Marketing Solutions, and the author of several best-selling digital marketing books. He is an acclaimed keynote speaker, college educator, and business consultant.  The Marketing Companion podcast is among the top business podcasts in the world.  Contact Mark to have him speak to your company event or conference soon.