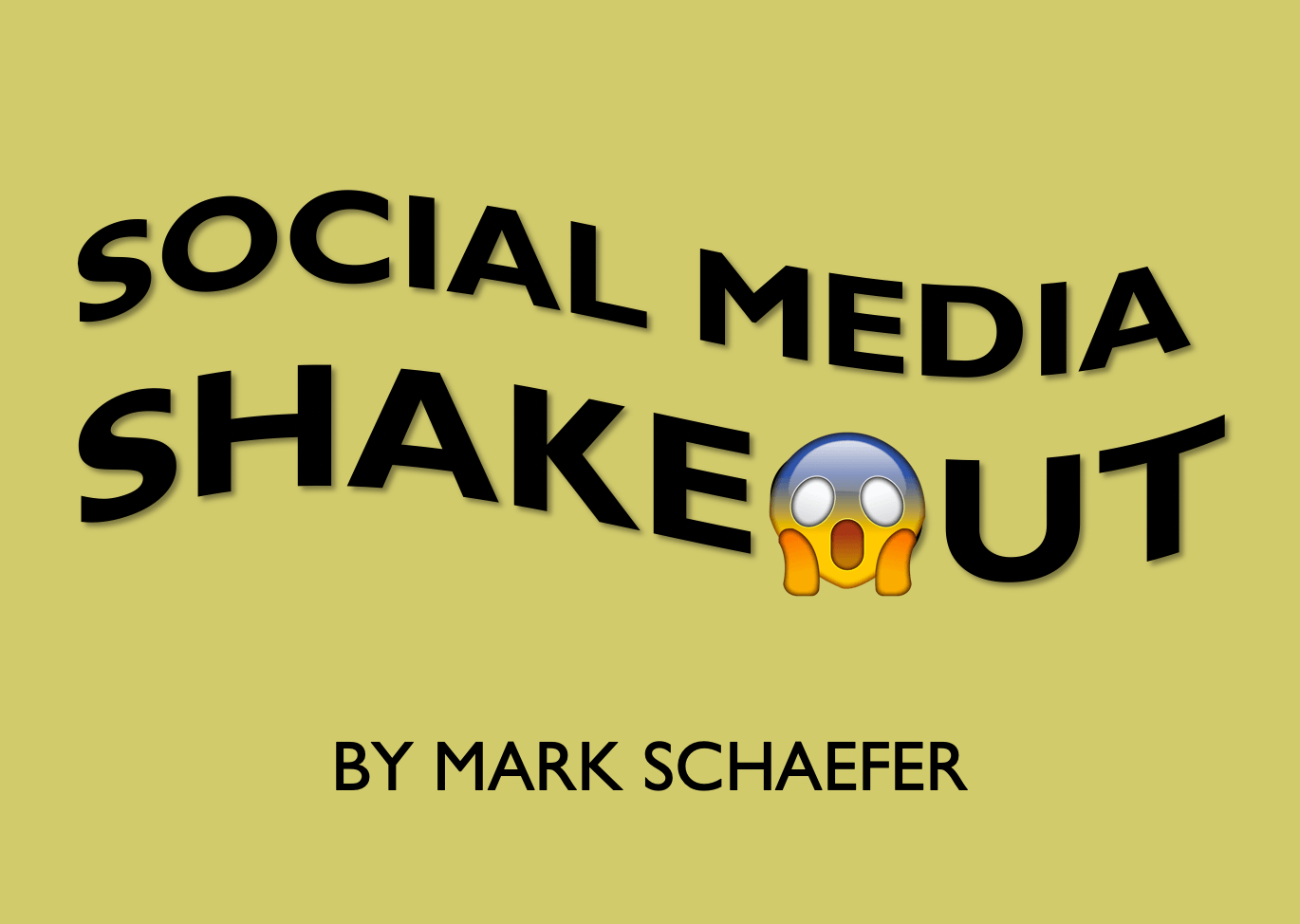 By Mark Schaefer
It took me a long time to figure out my talent.
I wasn't a gifted athlete or singer like some other kids in school. But sometime in my early 30s I noticed that I had an instinct for knowing what comes next. While my business co-workers were obsessed with responding to some current trend, I could see how those trends projected into the future. I could connect the dots and see where we needed to be next.
If you've followed my blog over the years, you've seen how this plays out. I've had a pretty good track record predicting what is going to be next — or what is not going to be next — and why. Sometimes my predictions have shaken people up, but in the end, I'm usually correct.
This gift has come naturally to me — until now. For the life of me, I have no idea where social media is heading over the next 3-5 years. I have some clues, but the absolute future of social media is hazy to me (to everybody?) because there are too many mega-trends occurring at the same time:
Artificial Intelligence
The way we interact with social media is still largely … manual. But that is going to change dramatically. Computer systems able to perform tasks that normally require human intelligence, such as visual perception, speech recognition, decision-making, and instantaneous translation will upend traditional social media.
5G
5G technology is rolling out throughout the world, city by city. I'm convinced this is going to mean more than faster speeds. It is going to enable entirely new content-driven business models.
Augmented/virtual reality
Last year, Facebook introduced Spaces, a format that merged social media and virtual reality: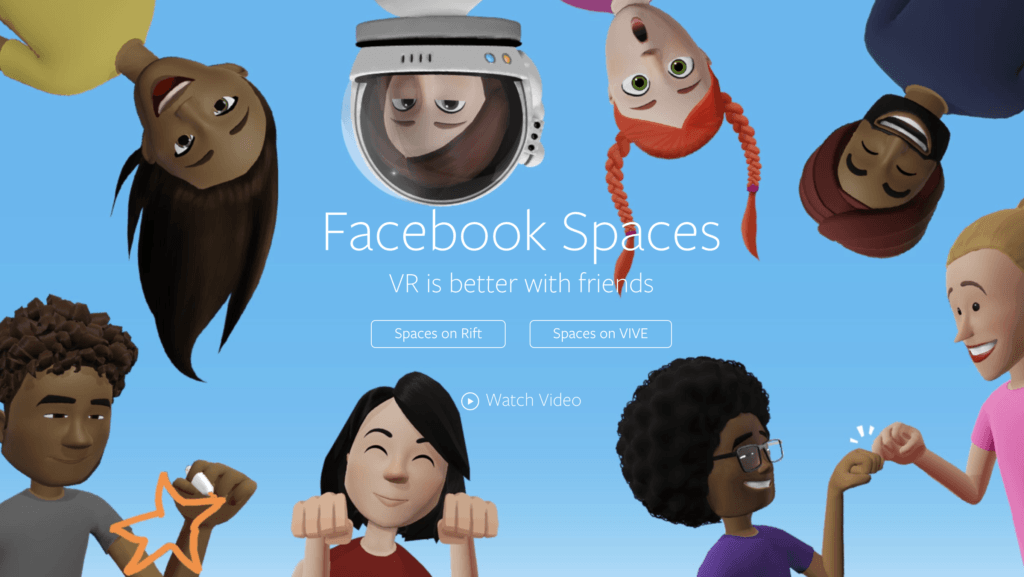 Since its introduction, the platform has gone absolutely nowhere. Do you know ANYBODY who uses it? And yet, somehow AR and VR seem to be an inevitable fit in the social space.
How cool would it be to become a Game of Thrones character and sit around The Wall talking about the news of the day?
Influence of Gen Z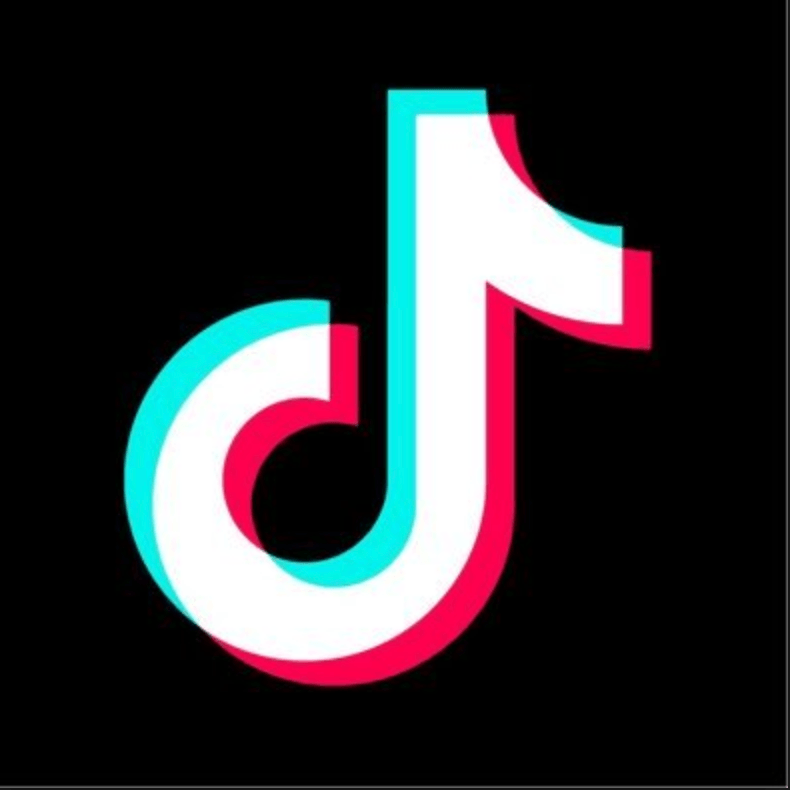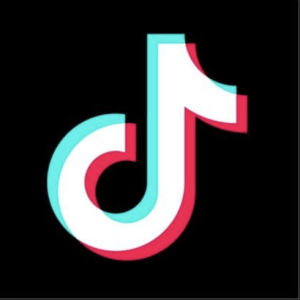 What is the most downloaded social media app of the year? I'll bet you a shiny nickel that you don't know. It's TikTok. As Snapchat is to under-30s, TikTok is to under 20s. It is their new cool space of funny super-short videos. What is Gen Z's hottest chat app? I'll bet you don't know this one either. It's Google Docs.
The point is, Gen Z is pushing and pulling online social interaction into some surprising new nooks and crannies. There is an inevitable change to our marketing future happening there.
Gaming
On average, there are 8.3 million people concurrently hanging out with their friends on Fortnite. I could argue that this game platform is the world's largest social network. But it's not even mentioned in the same breath as Facebook and YouTube.
At the recent Social Media Marketing World, there was not a single talk or workshop devoted to gaming and the commercial implications for social media. It's time to explode the idea of what social media is today. One thing for sure, increasingly it's NOT Facebook — unless you're over 55.
Tencent
Tencent is the largest and most successful social media company in the world. They are not a household name because they operate primarily in China. But something remarkable occurred last year — Tencent acquired 12 percent of Snapchat, becoming that social media channel's largest shareholder.
Tencent's technology and scope of offerings blows away anything we have in the US or Europe. As Snapchat struggles, could Tencent use this channel to build their own offering in the Western World? It's exciting to think of the possibilities of a serious new player in the field. This would literally transform social media as we know it.
Regulation
The biggest wildcard might be future regulation. Normally, putting the words "internet" and "regulation" together would cause people to break into hives. But today, even Silicon Valley leaders are calling for some kind of regulation because these tech giants have no moral compass and simply can't regulate themselves.
European nations are aggressively taking action against Facebook, Amazon, and Google … steps that will reverberate to all parts of the world.
Beyond regulation, some US political leaders have called for breaking up the tech giants. Nothing will happen until after the 2020 elections, but there is certainly an anti-monopoly narrative developing across party lines.
Consolidation
We can't dismiss Facebook when it comes to a coming social media shake-out. They have the financial and technical resources to transform their company to meet these emerging trends, too. It's unlikely that Twitter and Snap can make it on their own as independent companies long-term. I'm not sure LinkedIn is meeting Microsoft's expectations. Even TikTok could be an acquisition target. Could these channels become part of a new Tencent play to take on Facebook in the US? How will Facebook respond to beat back the threat?
The social media shakeout
Now, perhaps you see why the future of social media is so hazy to me. All of these mega-trends are coming together to create something bold and new. Three years from now, we won't even recognize what "social media" means compared to what we have today. Certainly we'll all be challenged to open our eyes and redefine what it means to be in social media marketing.
Which is precisely what Brooke Sellas and I discuss in the new edition of The Marketing Companion podcast!
We begin the show with a discussion of "belonging" as a marketing priority and then move into a lively discussion of some of this social media shakeout. And most important, there is an explanation of this: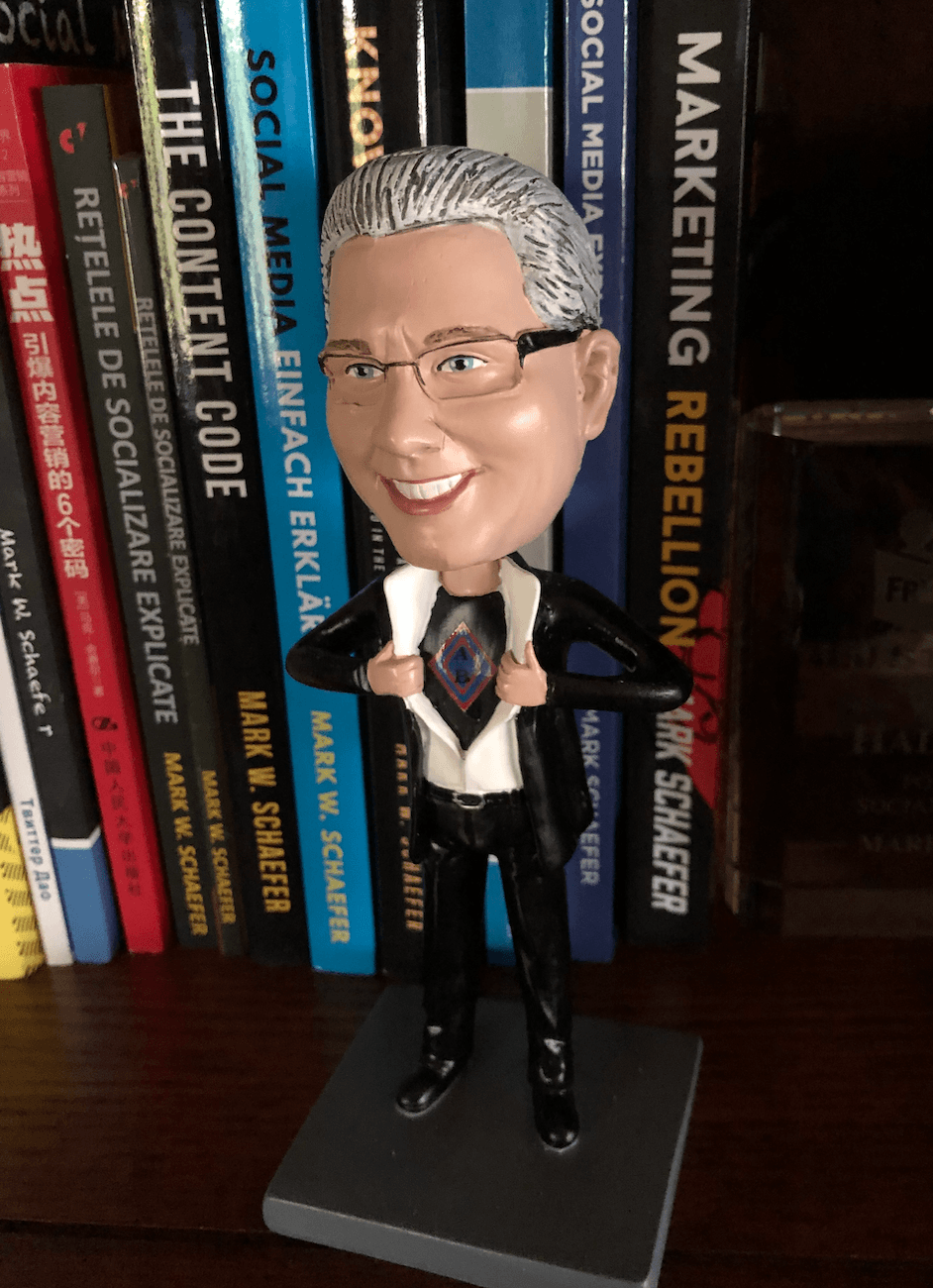 You won't want to miss this fun and enlightening discussion! Click here to join the fun!
Click on this link to listen to Episode 159
Other ways to enjoy our podcast
Please support our extraordinary sponsors. Our content is free because of their generosity.
Many thanks to our friend Scott Monty for the awesome show intro. Be sure to check out his amazing newsletter The Full Monty and his new podcast available here: fullmontyshow.com.



RSM Marketing provides your much-needed outsourced marketing department. Why struggle with turnover and staffing when RSM clients receive a marketing director and all the resources they need under a flat fee monthly subscription. RSM employs dozens of specialists and experienced marketing directors to assist companies ranging from startups to market leaders with thousands of employees. Companies across the country from all categories are choosing this model to overcome marketing complexity and outpace their competition. The typical outsourcing client uses 11 RSM subject matter specialists but pays less than the cost of one FTE. RSM's mission is to achieve breakthrough for clients. RSM has been named twice to the INC 5000 list. Visit RSM for special Marketing Companion offers.


SoloSegment's Site Search Inspector illuminates a huge blind spot for marketing teams and helps them unlock the revenue trapped there. If you're like 85% of companies, you have no idea what's going on in your site's search engine. You either don't have measurements or you ignore what you have. Up to 30% of your visitors search and they could be your best customers. Site Search Inspector targets the site search customer experience with a set of proprietary measures designed to improve success. They're so convinced you're going to improve your success rates, they've tripled the free trial period to 45-days and they're offering 10% off an annual subscription. You can find this special offer on solosegment.com/companion