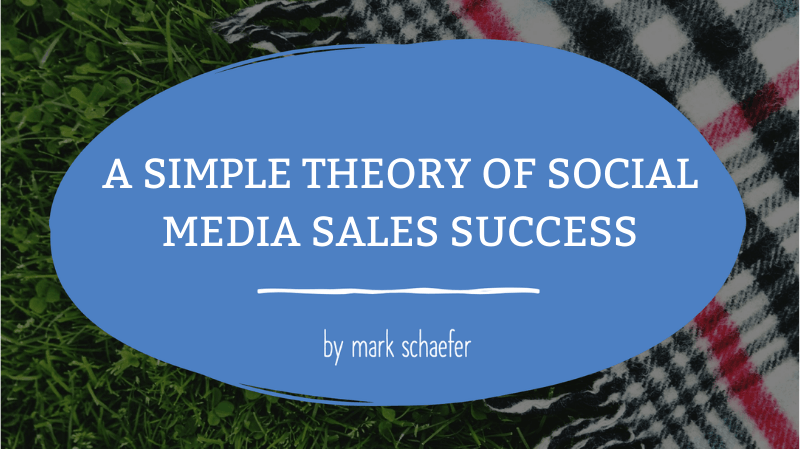 I've been immersed in the world of digital marketing since the earliest days and one of the biggest challenge has always been connecting the dots to create social media sales success.
Of course there are many paths to get there depending on the channel, the audience and whether you have an advertising budget or not, but when it comes to truly building an organic presence that leads to sales success, I do think there is a formula — and it might even be a little surprising to you.
Let's get into that today.
A social media audience is different
In my classes, I explain that a social media audience represents "weak relational links." What I mean by this is that a "like" or even a "follow" correlates to almost zero actual emotional connection to a brand or a business.
When somebody "likes" you on social media, it's like they're waving at you. By liking or following you, consumers are acknowledging you or saying "hello," but that doesn't mean they would ever open a wallet and give you their money.
I have nearly 200,000 followers on Twitter. If I sent out a tweet that said, "Hey everybody, buy my new book!" I would expect to sell zero books. Weak relational links.
The social media audience of weak links is still important because it represents potential. These are contacts you never would have had any other way.
To activate that potential, you have to go far beyond awareness and "likes" to deliver unique and extraordinary human connection and value that makes somebody want to buy something. You have to build an actionable audience.
Two components for social media sales success
I've been thinking about this a lot and I have a theory I would like to test out on you. The social media accounts that drive relationships beyond weak relational links into an actionable audience have two things in common:
A consistent human component
Unique value, insight, access, or entertainment value
Now, there is an exception — Brands that have become beloved over years of advertising and promotion like Disney, Apple, or Coca-Cola.
But if you're a small business building a marketing presence from scratch, it seems you need those two components — human and unique value. So if you're out there just checking a box by publishing photos of your pizza slices or floor tiles, listen up.
Human + Value = Actionable Audience
What do I mean by the human component?
Great branding occurs when you build an emotional connection between what you do and your audience.
It's hard for people to fall in love with a picture of a car or a house, but over time, it's certainly possible to build a meaningful human connection between people.
That's why all the greatest small business social media accounts feature a real human being. Let's look at a real example.
On the surface, Walmart is sort of a boring brand. They sell lots of everyday items at low prices. Not too sexy. But look at what happens when you add a human component. A store in Maryland features photos of employees with their products but one in particular, a slight, grumpy woman named Charlene, became a hit: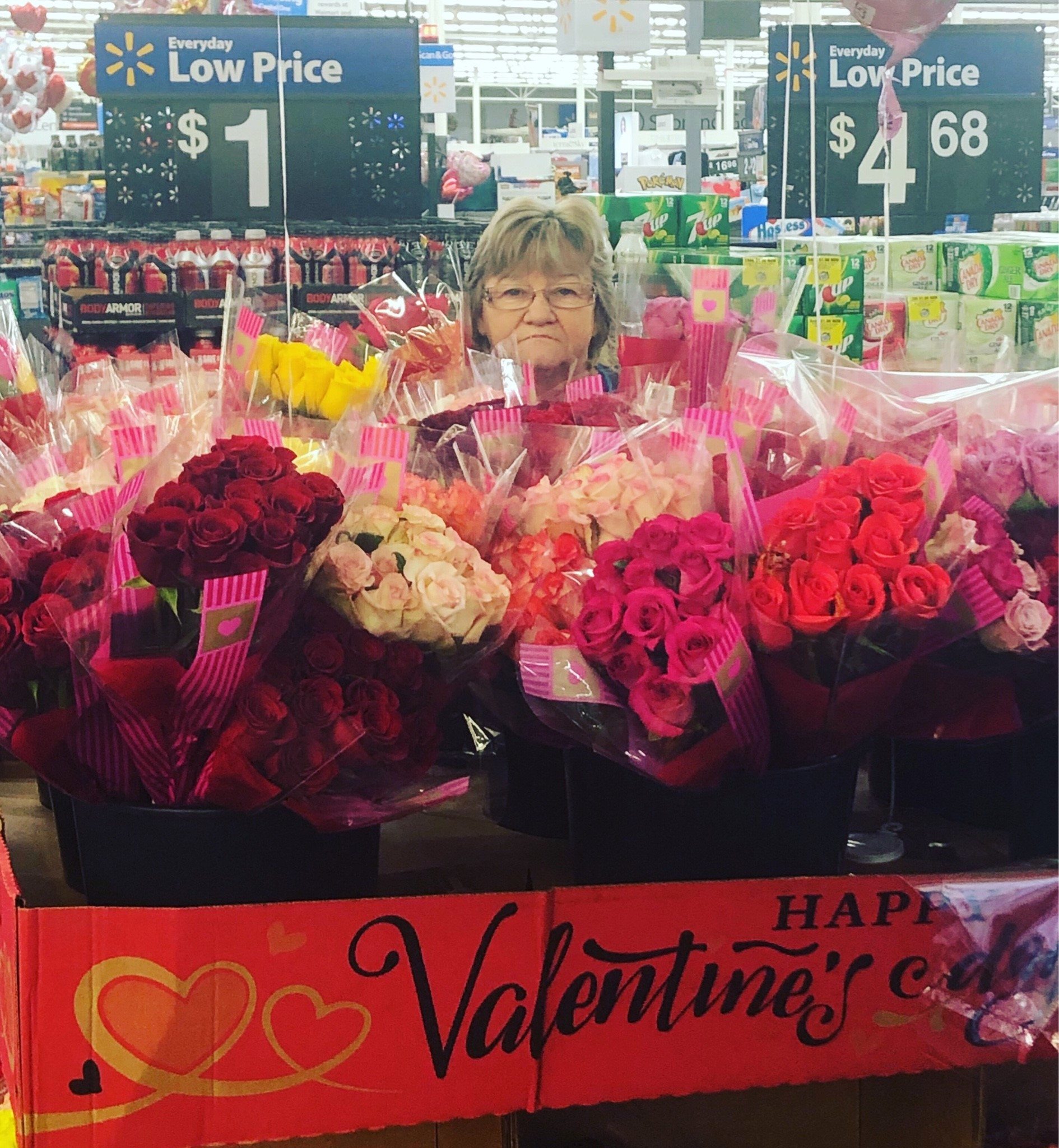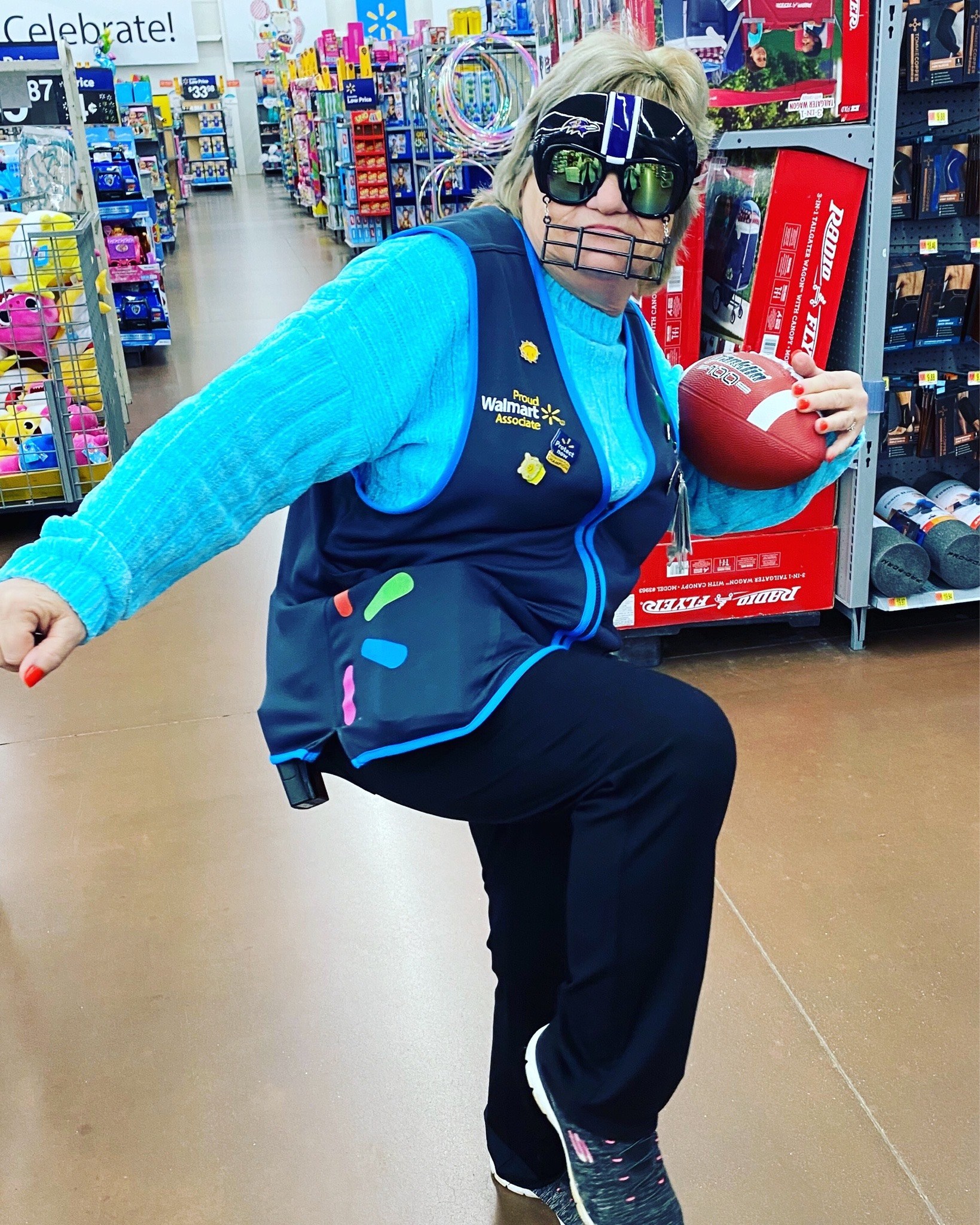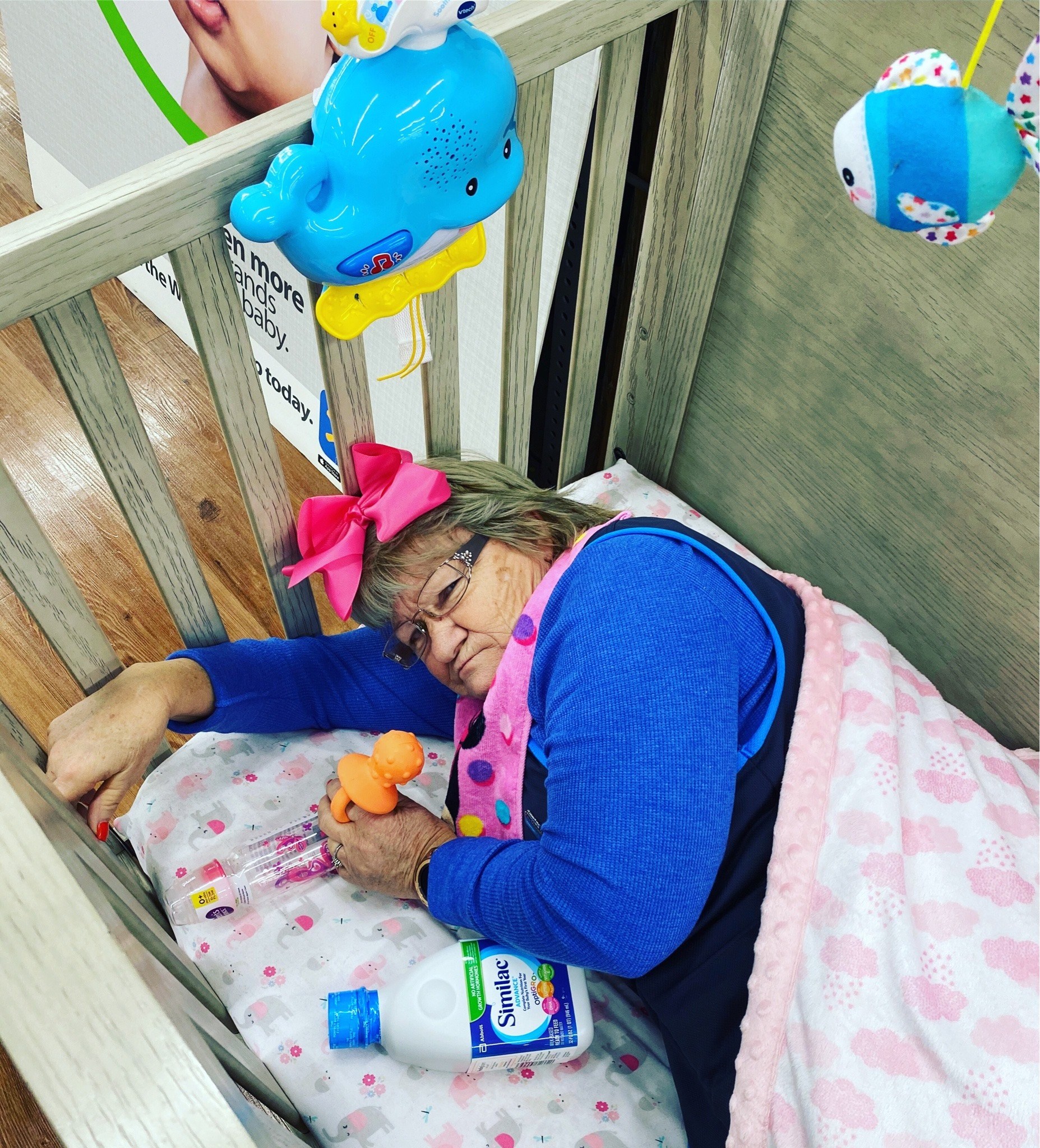 These photos have attracted thousands of fans and a massive amount of engagement. But everything went a little nuts when Charlene finally smiled. Did you notice what she's holding?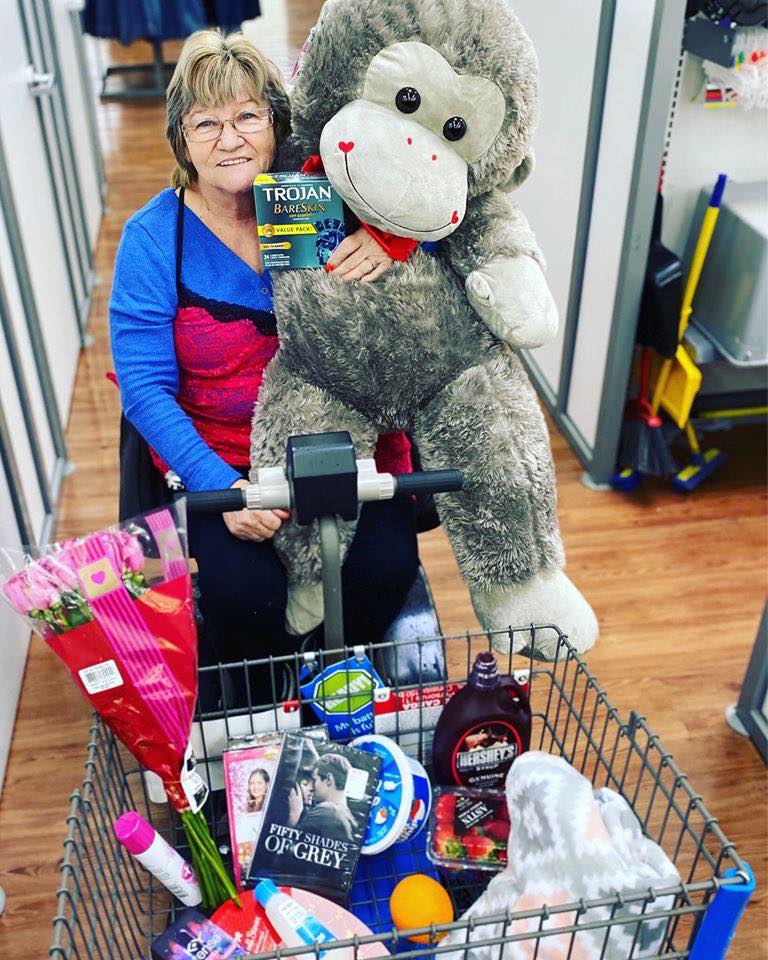 Did it increase sales? Yes. People are actually driving to the store from all over the region, and even all over the country, hoping to meet Charlene. I can't imagine anything else a Walmart store could have done on a Facebook account to get that sort of lift in attention.
Social media sales success depends on unique value
Now, just having somebody pose in photos is not enough to create interest and demand for your products. In the case of Charlene, there is a distinct entertainment value seeing her dressed up in crazy outfits or curled up in a baby's bed. You sort of want to see what happens next.
Another favorite example is my friend John Phillips, an artisan in my home town of Knoxville, TN. John handcrafts knives from recovered steel in old plows, bridges, and other structures and forges them into unique and beautiful products.
Just posting photos of his work is pretty interesting but what has helped his business explode in popularity is the videos and images he posts describing the process of how he gets there.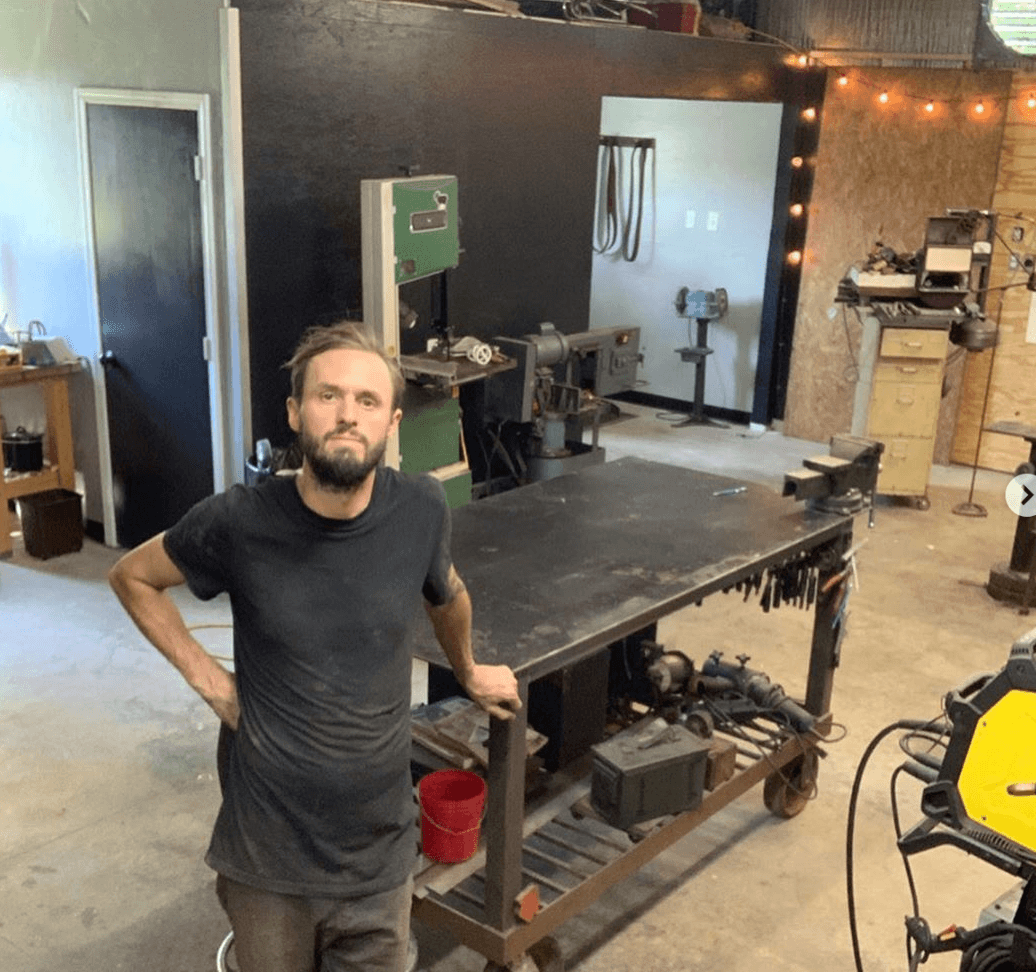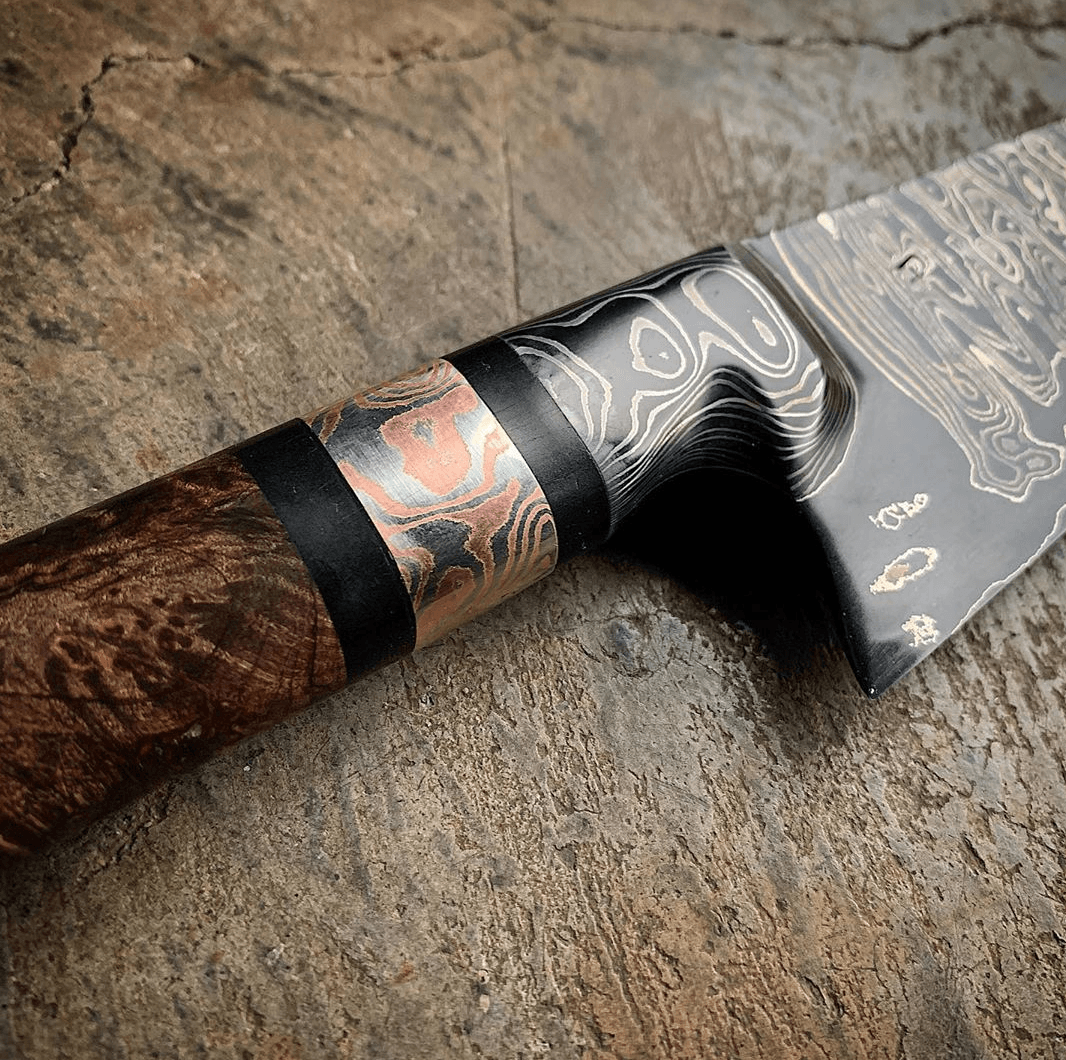 The "value" that you share through your human presence can take several forms:
Knowledge — I create content that freely shares my ideas and observations about the world of marketing.
Access — Kim Kardashian provides a peek into her glamorous life in the hopes that you will buy her beauty products.
Insight — John Phillips opens the doors to show you the materials and processes that go into these extraordinary knives.
Entertainment — A Maryland Walmart store caught fire by offering funny photos of a charming employee.
Now, there is one other idea that runs through any social media effort — consistency. I could never build a business based on one blog post. I've blogged every week for 12 years to make my little dent in the world. Charlene, John, and the Kardashian clan would be invisible if they only posted occasionally.
So I believe that is the formula for social media sales success. A human presence delivering unique value, consistently over time.
What do you think?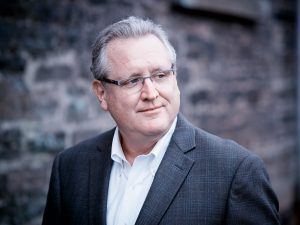 Mark Schaefer is the chief blogger for this site, executive director of Schaefer Marketing Solutions, and the author of several best-selling digital marketing books. He is an acclaimed keynote speaker, college educator, and business consultant.  The Marketing Companion podcast is among the top business podcasts in the world. Contact Mark to have him speak to your company event or conference soon.
Illustration courtesy Unsplash.com