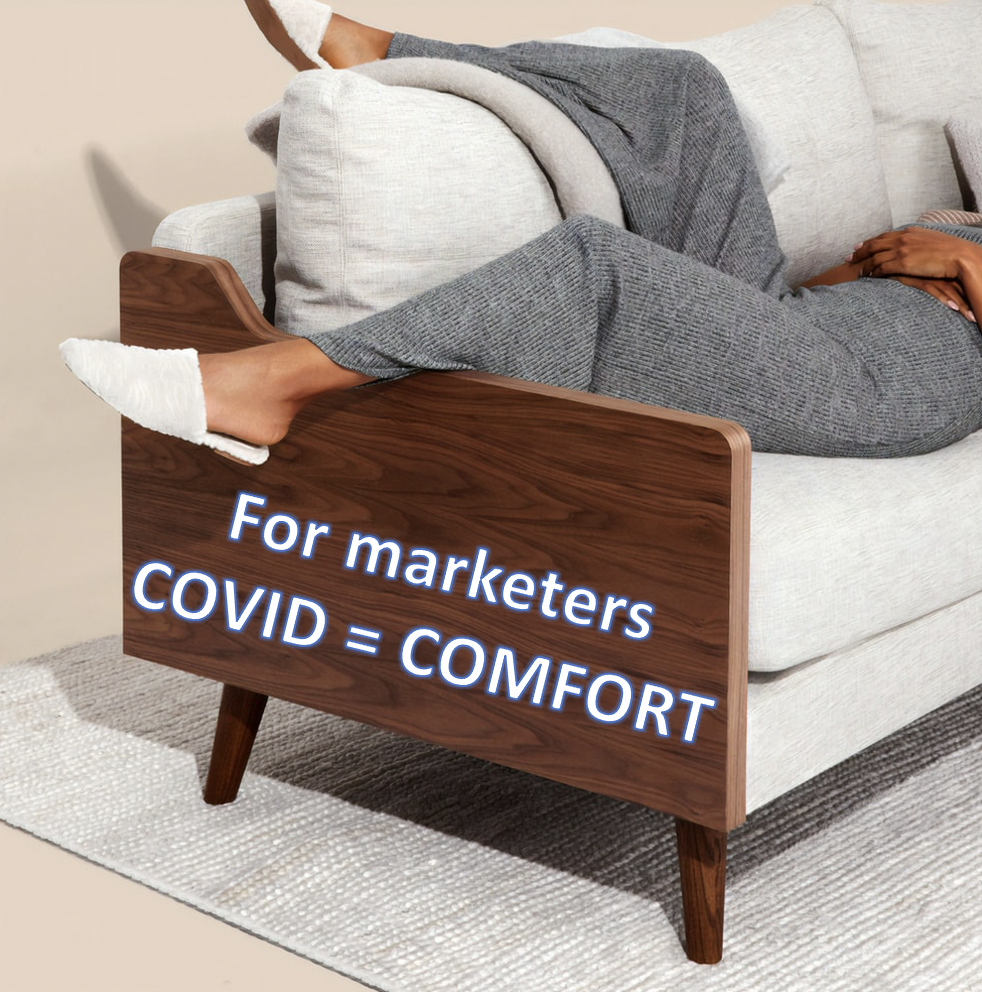 In this time of pandemic crisis, it's time for marketers to listen.
So much is changing.
Digital trends we projected to occur years from now are happening right now. We're setting eCommerce records nearly every week.
New consumer behaviors adopted during lock-down are turning into durable habits.
We're learning entirely new ways to work, connect, learn, teach, and entertain ourselves.
New competitors are arising and old ones are going away.
One one hand, it's a period of concern and transition, on another, this is an era of marketing excitement and deep opportunity.
I'm ready to declare one mega-trend that I think will be long-lasting from this episode: COVID = COMFORT.
What I mean by this is that the huge surge in anything representing comfort — foods, nostalgia, baggy workout wear, soft blankets, home luxuries — will continue well past the pandemic because the psychological wear and tear of fear is accumulating in our brains and this will impact consumer behavior.
The accumulation of fear
Last year I founded a marketing retreat called The Uprising. I had to cancel plans for 2020 live events but hosted a very successful and inspiring online session recently. The event featured several notable thought leaders including Martin Lindstrom, who had this to say about marketing and fear:
"Here's a scary fact. In 2007, I believe, we had swine flu going across the world, and 2 billion people were infected and some 204,000 people died. I do not recall any frenzy about this like we have now. Why? because we are being spoon-fed fear every day through social media, mainstream entertainment, and the news.

"Fear happens in an area in the brain called the amygdala, and this area actually accumulates fear over time. So what does it mean for marketing? First of all, people will increasingly have a gravity toward more fear. Fear generates fear and attracts more attention to fear, sadly. So this is likely to get worse before it gets better.

"The second thing is that people are increasingly psychologically out of balance,

"If I'm living at home, the only contact I have with work is through a screen. I feel left out of my tribes, out of the watercooler conversations. People are out of balance because they're afraid and maybe alone. What this means for brands is that it is an opportunity to help people feel more in balance by creating a sense of belonging, comfort, and being part of a tribe."
The comfort trend
In our latest Marketing Companion podcast, Brooke Sellas and I look at a range of ideas that point to the COVID-comfort trend.
An interesting idea is branded watch parties hosted by Twitter. I think this is an interesting idea. People are hungry for in-home entertainment, especially new, blockbuster-level event. Why not have branded events that take advantage of Twitter as a platform?
An article in The New York Times explores the implications of "touch deprivation." This sparks an interesting podcast discussion. We may be a year or more away from widespread hugging. How is this changing families, society, and the socialization of children? We are in an era of touch hunger.
We are already seeing a lot of notable events being canceled well into 2021 including traditional New Years' Eve celebrations that attract large crowds. The gatherings are symbols of a fresh start and renewal and we won't have them. What is the impact on culture and marketing?
And to keep things light, Mark and Brooke reflect on a real, live visit and what they learned about each other. One of them loves double-stuffed Oreos!
A lot to consider and I know you'll love this show. Just click here to listen:
Other ways to enjoy our podcast
Please support our extraordinary sponsors. Our content is free because of their generosity.

accessiBe

is an AI-based web accessibility tool that helps websites become accessible and ADA compliant in several hours. The accessiBe solution can protect your website against web accessibility lawsuits, and at the same time improve the engagement, bounce rate, and SEO of your site to allow you to serve everyone, equally. The solution works instantly and automatically, without the need to change any element in your website design or code, just flip it on and you're good to go. It's easy and affordable. Visit accessiBe for a free trial!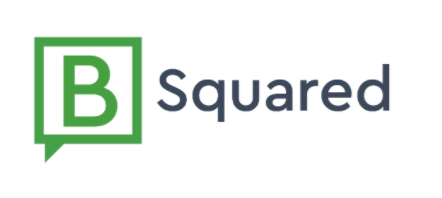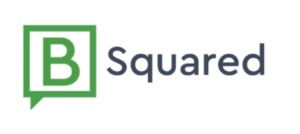 B Squared Media is the premier provider of online customer care solutions and done-for-you social media marketing. Think conversation, not campaign with B Squared. Marketing Companion fans can take advantage of a truly extraordinary offer — $10,000 off your customer care contract or $1,000 toward your first online advertising campaign, Click here to learn more about this amazing opportunity!
Illustration courtesy Unsplash.com