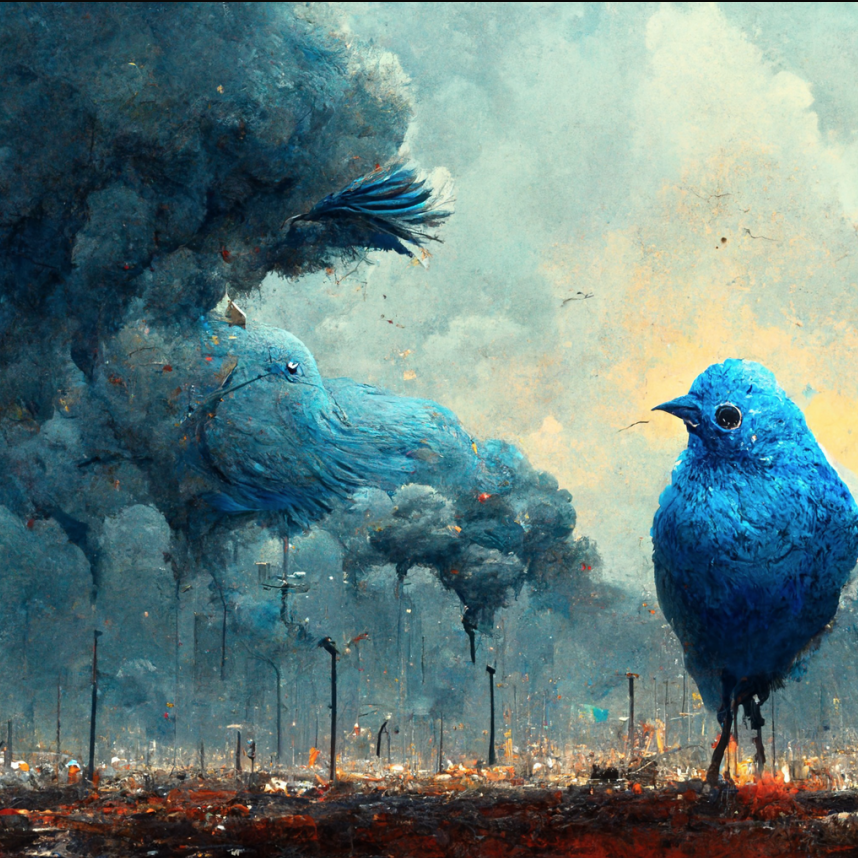 As I write this, rumors are rampant that Twitter has cut so much staff that the app is disintegrating and may not survive.
I think there is a chance Twitter could go away. Elon bought Twitter because it was a very badly-run tech company and he thinks he can turn it into a well-run tech company. It certainly needs a turnaround, but his shock therapy approach is a very high-risk way to do that, to put it mildly.
Even if it survives, it's not going to be in a form that captures the spirit and joy and potential of the early days. I miss that.
Many years ago, I wrote a book called The Tao of Twitter, which became the best-selling book on Twitter (over four editions). The first chapter was exuberant. I wrote it in 2009 when everything about social media was a far simpler place. I thought I would send you a snippet of what Twitter was like in the early days. This is what Twitter was and what it could have been. Enjoy.
From the Tao of Twitter
I was bored and was playing around on the computer one night when I logged on to Twitter and clicked on a trending topic for #NewFluName. I knew enough by this time to know that these topics represented the most popular real-time conversations in the world. Mildly curious, I clicked to see what was happening. It was a moment I'll never forget.
Remember when the pork industry was having a fit about the swine flu years ago?  They thought the name was hurting sales of "the other white meat" and asked the public to call it something else. So thousands of people from around the world tweeted their contributions — HILARIOUS new names. Like…
The Aporkalypse
Porky's Revenge
This little piggy went to the bathroom
Hog Flashes
Porkenstein
The Other White Flu
Mad Sow Disease
Hamageddon
… and my favorite, "Hamthrax"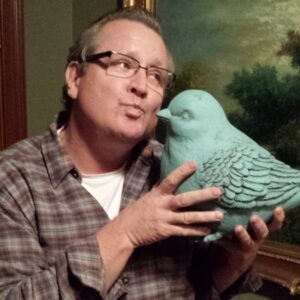 Yes, it broke the monotony of my evening … in fact, I laughed until I cried!  But something more important happened. I was witnessing a real-time, global brainstorming session!
It dawned on me that at no other time in the history of mankind could that conversation have taken place. It was an awesome moment, an inspiring moment. I began to think about all of the implications for business, networking, solving problems, learning … and for me.
People sharing, connecting, teaching, and entertaining each other in the moment – from every corner of the world. I had caught a glimpse of something profound and wonderful.
Over the next several weeks, I witnessed Twitter serve as a powerful news source during the revolutionary activity in Iran (which put it on the cover of Time magazine).
I made my first meaningful business connections. A torrent of links, humor, and insights came rushing at me every day as I learned to surround myself with thought leaders, teachers, and innovators. I began to realize that Twitter was probably the most dynamic, interesting, and compelling educational tool I had ever seen.
And the journey was just beginning …
My region of the United States is prone to dangerous storm cells and tornadoes. As the fierce winds arrived one day, we lost power and all communication … except for Twitter, where I could read reports from local friends on the status of flooding and damage in the area. A tweet from a friend suggested an NOAA emergency weather center iPhone app which broadcast radio news during the storm, which I downloaded immediately.
Through Twitter I connected to hundreds of inspiring people from around the world but none perhaps as loyal and dedicated as a young man named Saad Khan, who is using Twitter and the social web to learn about social media from his home in Karachi, Pakistan. When I learned that he could not obtain a copy of my book, I sent him one. He is now using my book to teach others in his country to use social media effectively. Saad has been a friend for more than a decade now.
A Twitter friend knew I was teaching college courses in social media and recommended me to one of his clients, resulting in a consulting engagement with the UK government.
After struggling with a problem with my blog RSS feed for a week, I asked for help over Twitter and, within minutes, found a resource that had the problem solved in one hour.
One of my students, a music teacher, was able to promote her videos and connect to new friends associated with a well-known folk music festival in Texas. Through these relationships, she was invited to perform at the annual event. "This is my dream come true," she told me. "And it could not have happened any other way.  Twitter has changed my life."
I founded an annual social media conference called Social Slam which attracts hundreds of people from throughout the U.S. and beyond. We sell out this conference each year and have never spent one dime on advertising. Every participant learned of the event through the powerful word-of-mouth attraction of Twitter.
I could go on, but by now, I hope you're starting to see the diversity, usefulness, profitability, power, and fun of Twitter.

As I read those stories, I can't help but mourn for the loss of that innocence. In those early days, the only thing we feared was the Fail Whale.
Twitter really never knew what it was, which is this: The most human-powered communication channel on earth. Everything cool there, from hashtags to Twitter chats was invented by the people. It is a glorious global cacophony. The greatest think tank ever invented.
And Paradise Lost. Twitter needs an "Innocent Mode."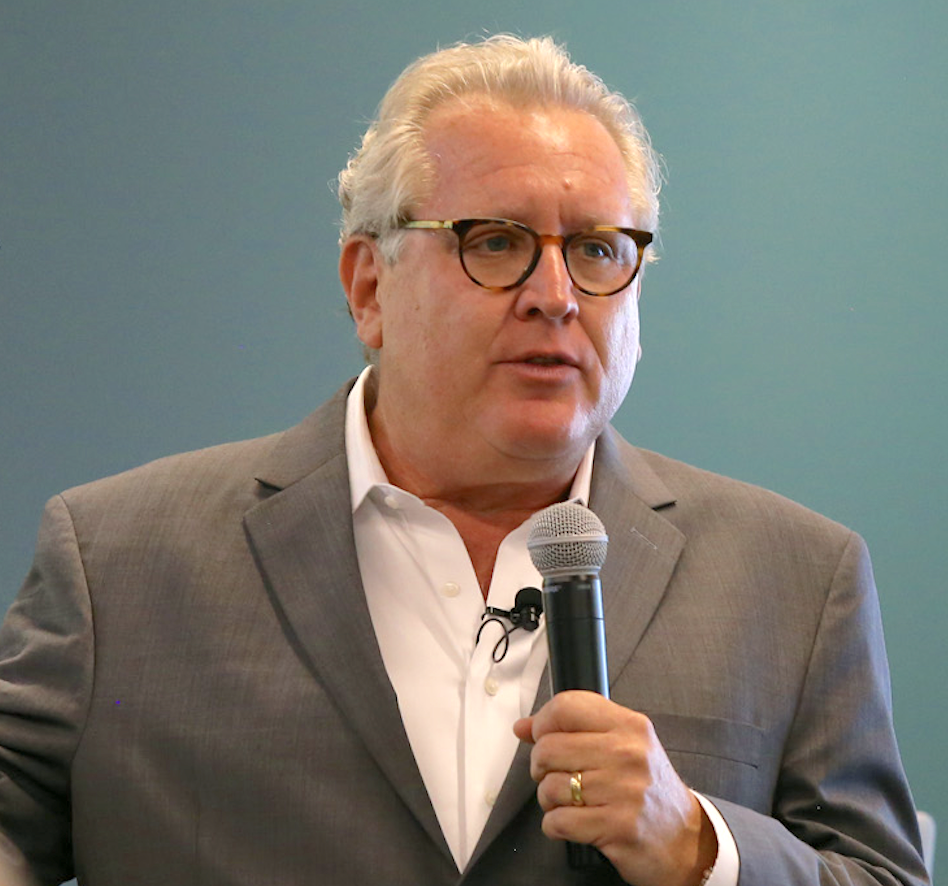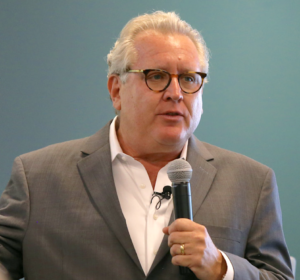 Mark Schaefer is the executive director of Schaefer Marketing Solutions. He is the author of some of the world's bestselling digital marketing books and is an acclaimed keynote speaker, college educator, and business consultant.  The Marketing Companion podcast is among the top business podcasts in the world. Contact Mark to have him speak to your company event or conference soon.
Follow Mark on Twitter, LinkedIn, YouTube, and Instagram. 
Illustration generated by AI courtesy MidJourney