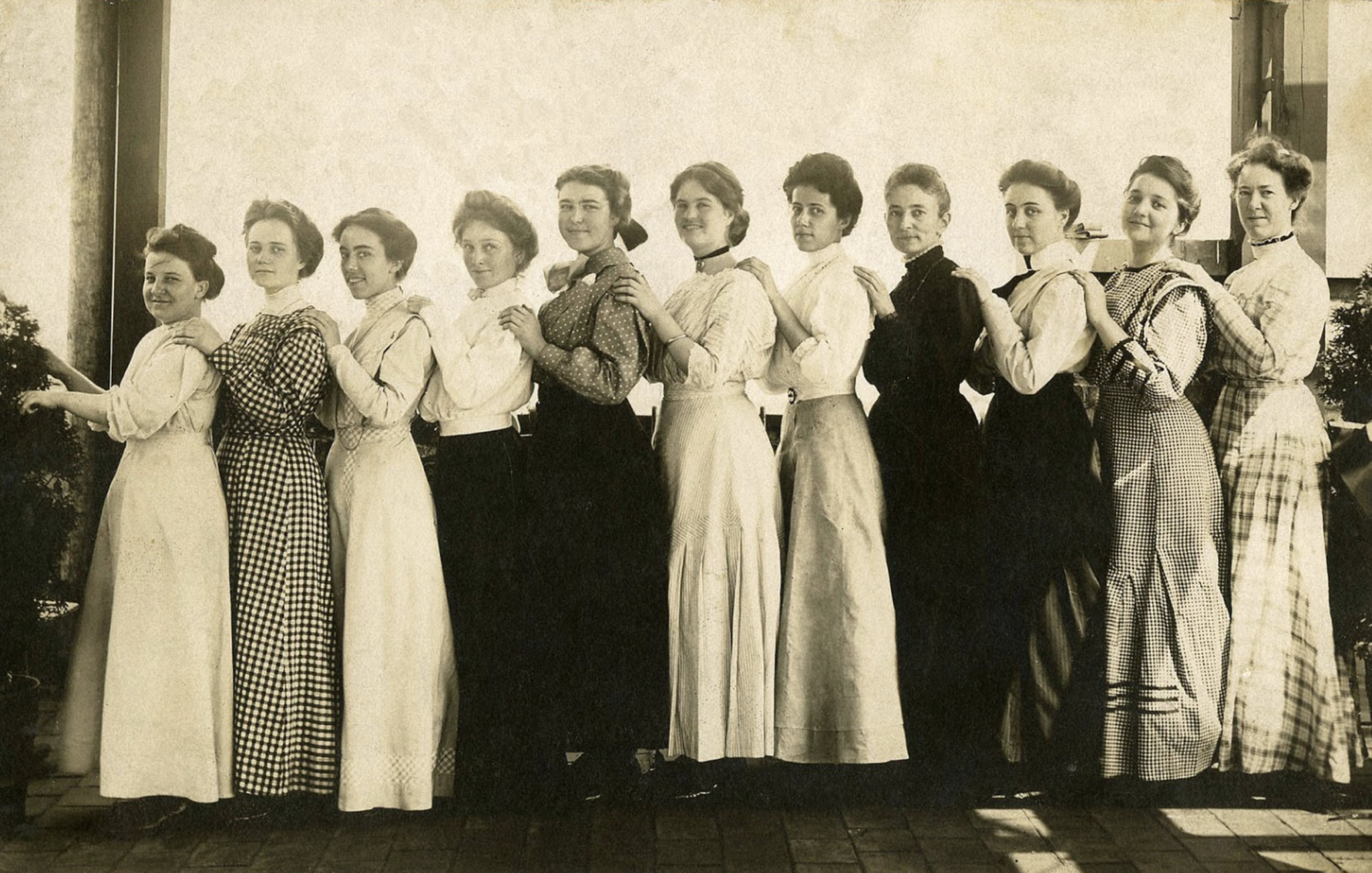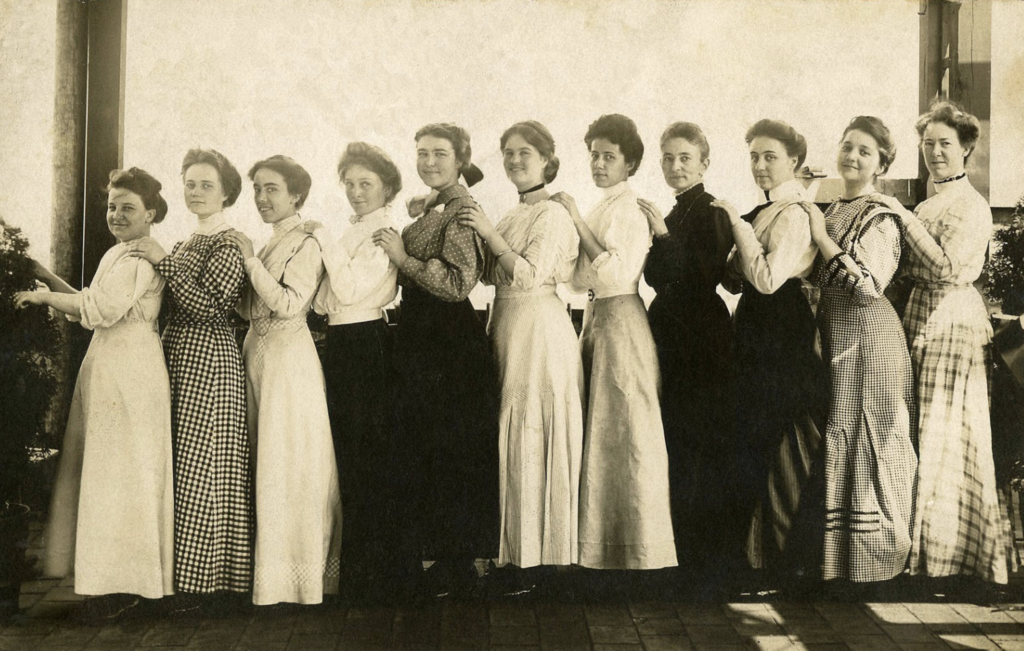 Have you ever bought a new car and then become hyper-aware of other cars on the road like yours? That's the way it's been for me about community-based marketing since I published Belonging to the Brand a few months ago.
New ideas about community seem to be popping for me everywhere, and I thought I would share a few post-book observations with you today!
1. Kinship economy
Last year, my friend Fabio Tambosi gave a presentation at my Uprising marketing retreat about what he called "The Kinship Economy."
What he meant by this was that brands are no longer lighting big messaging "bonfires." They're connecting to people in meaningful cultural moments and sparking opportunities for collaboration and co-creation.
It occurs to me that community aligns with that trend very well. Instead of one-offs where you connect with customers in a long-lasting and meaningful way, brands are seeking to bring customers into the fold through community.
2. Transcending the product
I've been doing many interviews in support of my new book. One podcast interviewer suggested that the emotional bond in community can transcend a company's actual product and services.
At first, I had to think about that. Why would we want to transcend our valuable product or service offering? But indeed, that is EXACTLY what we want to do in brand marketing! The emotion attached to Coca-Cola, for example, transcends carbonated sugar water. The emotion of Nike transcends a cloth and rubber shoe.
Similarly, the deep emotional connections in a brand community transcend the product … as it should.
3. A new angle for marketing leadership
Another observation about community-based marketing … leadership and strategy are much different when it comes to community, beginning with purpose versus value proposition.
In marketing, we are taught to create a unique selling proposition or point of differentiation. And, of course, we still need to do that. For example, our business might have the biggest selection of deli meats or the most responsive service. But those aren't reasons to gather in a community.
People will gather when their purpose intersects with your business purpose when there is a reason for people to learn, grow, or change the world in some way. How can your business have a bigger impact on the world if you bring your customers along with you? That's the seed of community-based marketing.
4. Community-based marketing as media truth
I've been reading a lot about the impending AI impact on truth. It's already happening — deep fakes and convincing photos like this one: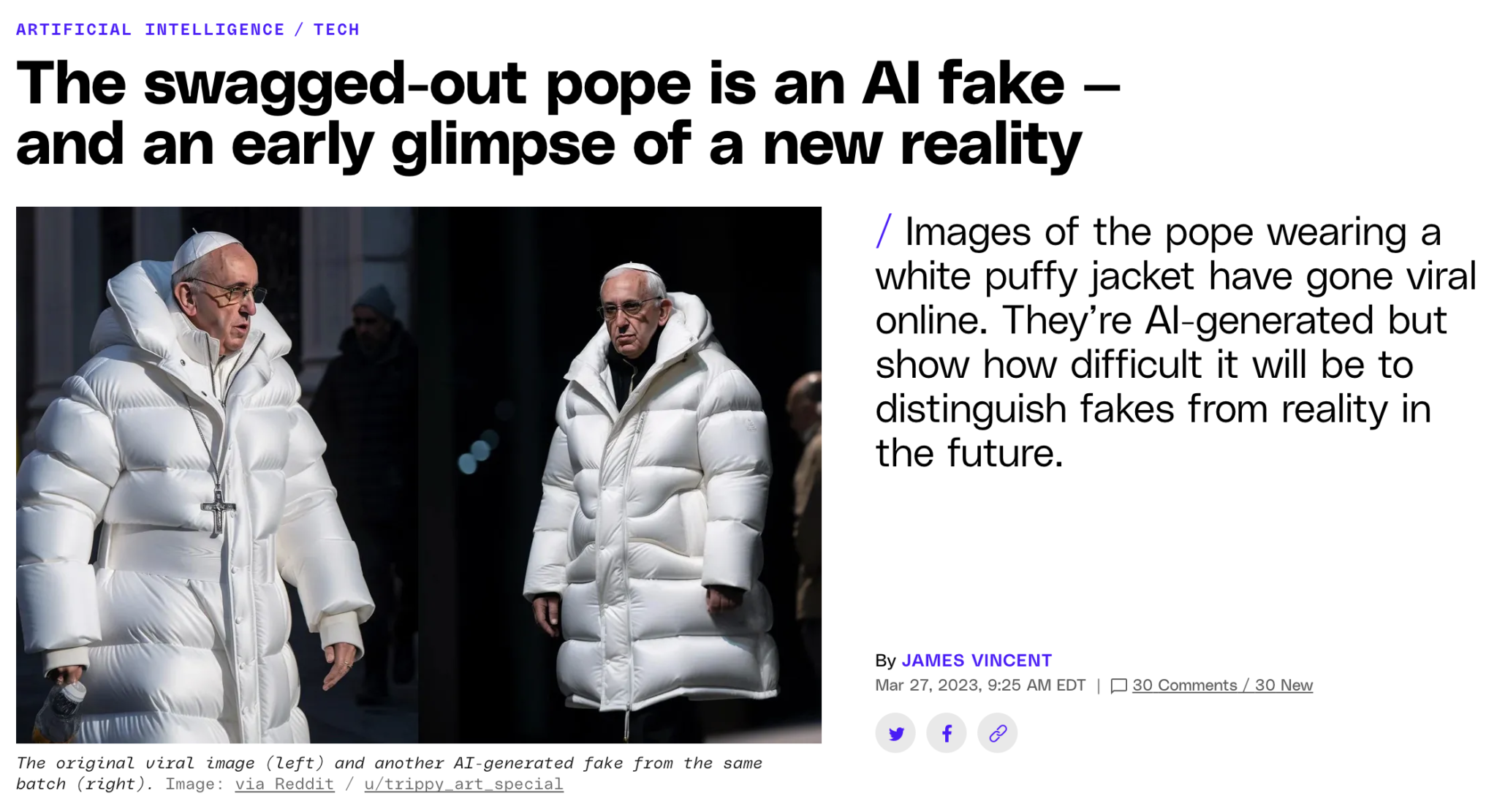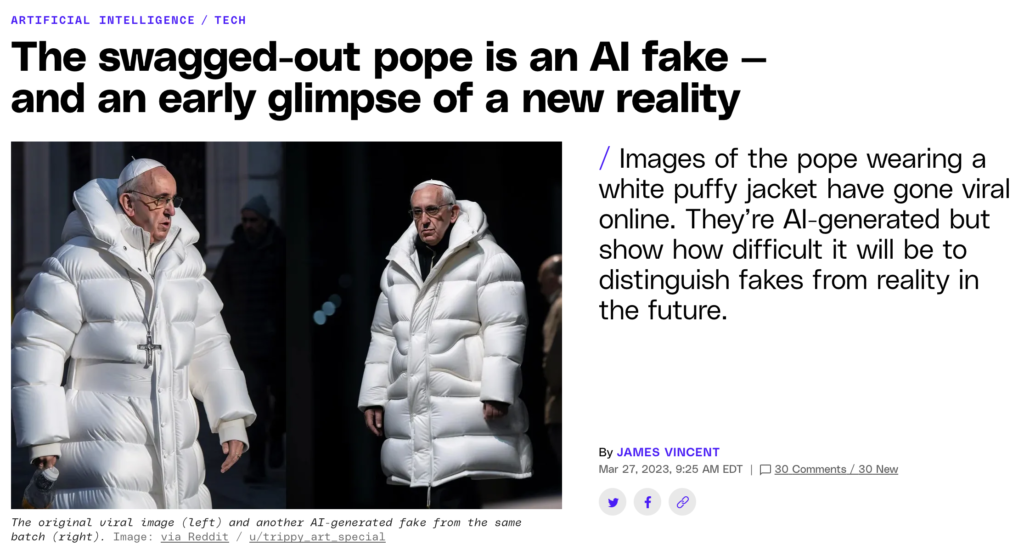 AI-generated images have gone viral before, but none have spread so far and wide as a picture of the pope wearing what can only be described as a swagged-out puffy jacket. Call him the Supreme pontiff. The Balenciaga bishop. The vicar of drip.
And this is just a mild and harmless photo prank. Can you imagine what will happen in the next election cycle?
One of the things that is happening in our community is we are helping each other fact-check announcements and marketing industry news. An emerging role for community is to become the "discerner of truth."
The world is an overwhelming engine of new ideas and possibilities. How do we prioritize? This is the sense-making role of community that will be vital in a world of information overload.
Think about the implications for your organization. Is there a place to go for the source of truth? Could it be community?
5. The community and employee retention
I have been doing some consulting work with a Silicon Valley icon, and he remarked to me that the biggest challenge faced by most tech companies is "drain."
"It's constant," he told me, "it seems like every talented employee dreams of doing their own thing. It's a constant battle to keep them in their jobs."
He told me the only solution is community. "Today, employees don't need gimmicks like free lunches and yoga classes. They need purpose. They want to work on something that's bigger than them. The only long-term solution is community. As you point out in your book, people can belong to a brand. They can at a company too. Creating that belonging through an internal community is a key to employee retention."
A recent article revealed an alarming trend: Just two in 10 employees claim they have a friend at work. An opportunity for community!
This is not necessarily community-based marketing, but it's certainly a means of using community to achieve business goals.
6. Community as agency activation
I follow the JUV Consulting for ideas and trends about youth culture and was fascinated by a project they recently accomplished for the Coach brand.
In the words of the agency:
JUV's collaboration with Coach began over a year ago and what we knew then, and what Coach knows now, is that the future of business is *community.* We partnered with Coach to build a community of Gen Z creatives who ideated for the brand, identified with consumers, designed graphics, modeled, and posted for the launch. No surprise … Coachtopia's launch sold out not once, but twice. This is work we can do on behalf of clients and have done previously for brands, venture capital firms, and political organizations.
Not only did the project please the brand, it caught the attention of mainstream media. Vogue, Elle, Business of Fashion, Harper's Bazaar, and The New York Times all raved about the new sustainable sub-brand, Coachtopia.
So cool — An agency model that assembles a relevant community to solve brand problems. What a fascinating use of community-based marketing!
Final thoughts
The subtitle of Belonging to the Brand is bold: Why Community is the Last Great Marketing Strategy. It might seem a little crazy, but by the end of the book, I think you'll agree with me. Community was the FIRST marketing strategy. It's the only kind of marketing we will actually embrace. In fact, we need community.
And as I showed today, community-based marketing will be even more important in this mixed-up world.
About the illustration. I always try to decorate my posts with interesting illustrations. I saw this free vintage photo on Graphics Fairy and it sort of captivated me. Who are these people? I can't imagine what the gathering could have been, but I think it represents the camaraderie we seem to be missing in the world today. It sort of captured my heart.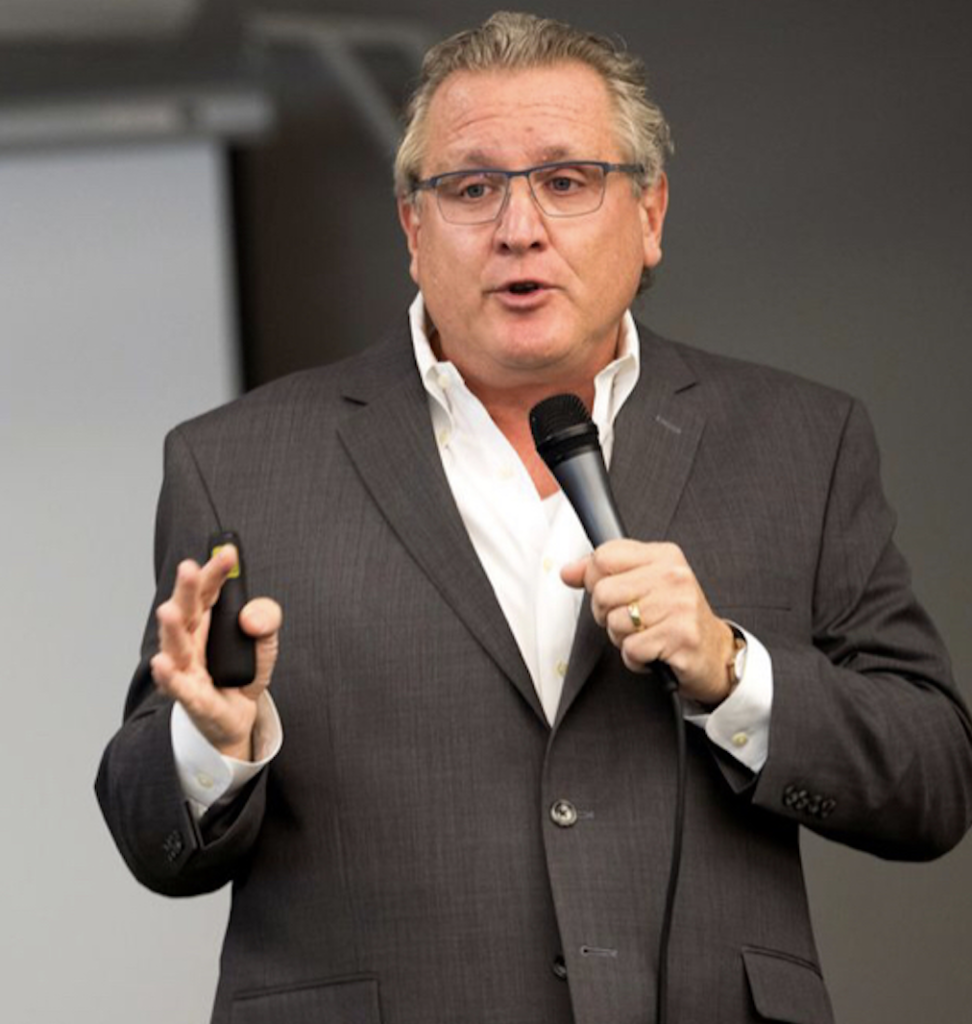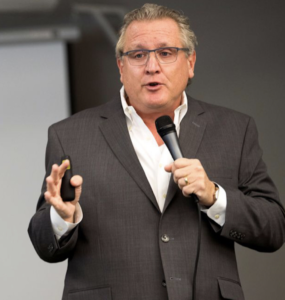 Mark Schaefer is the executive director of Schaefer Marketing Solutions. He is the author of some of the world's bestselling marketing books and is an acclaimed keynote speaker, college educator, and business consultant. The Marketing Companion podcast is among the top business podcasts in the world. Contact Mark to have him speak at your company event or conference soon.
Follow Mark on Twitter, LinkedIn, YouTube, and Instagram.