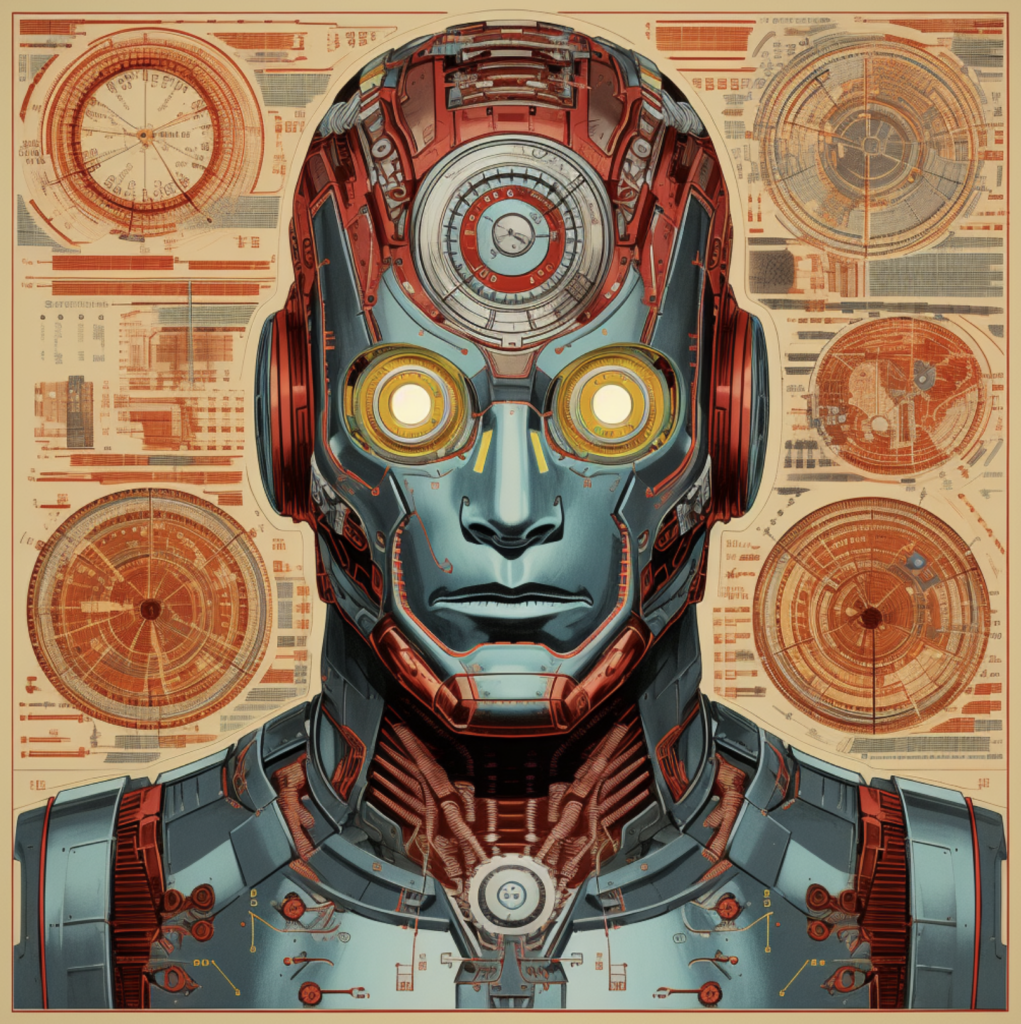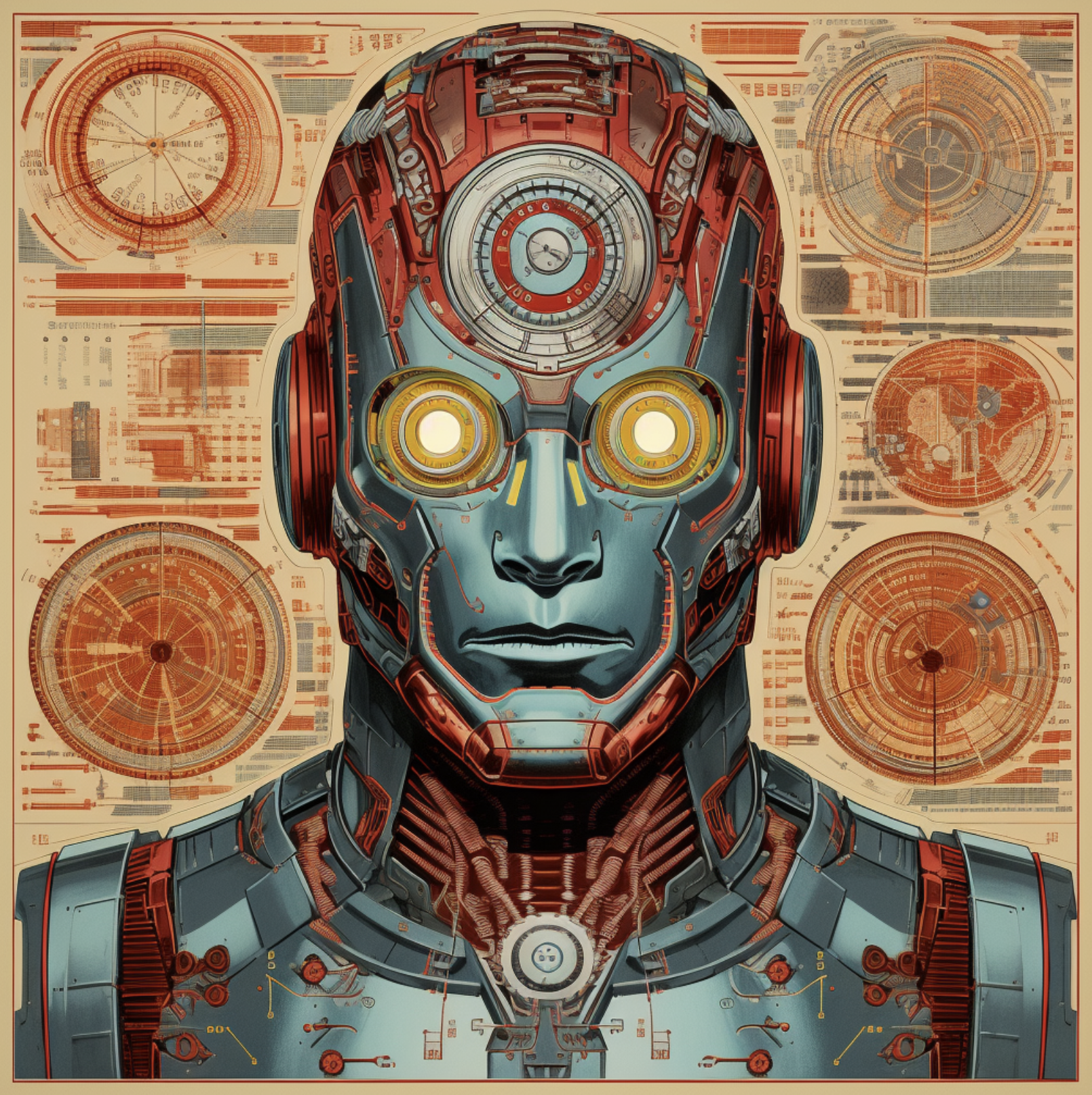 Today I present a trove of little topics that are too short for a full blog post but too important to ignore.
A radical idea about AI and marketing
Obviously, AI is here. It's the new gold rush, setting off feverish activities in every corner of the marketing world. And, there is a lot of debate about marketers learning these tools and new skillsets.
Of course we need to be learning how to use these tools. But in the long term, I don't think most marketers will need to master prompts and MidJourney techniques. The AI will come to us.
In the early days of the web, a person needed to know computer code to navigate this new world. There was a lot of pressure on marketers to learn code at that time. Do we code now? Not really. We have lots of apps already coded to do our bidding. I believe AI will be similar.
AI is going to be INSIDE everything. It's working its way into every important app and utility we use. Will we need to learn prompts? Even that is already going away in many cases. I don't think we need to go to the technology. The technology will come to us in almost every case, making every task easier, faster, more creative, and more efficient.
Take a breath and give it a little time. I think I'm right.
A thought experiment on AI and creativity
So I've been thinking. Which is always dangerous.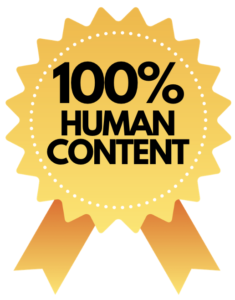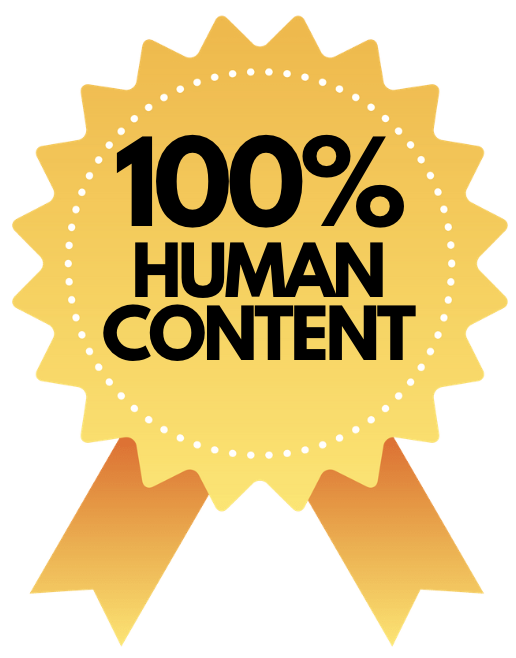 ChatGPT and other AI applications extract information from the web to construct the best content or images to serve the user's prompts. So the great ocean of content on the internet is the available "food" for the application.
Programs string together a bunch of words into the combinations most likely to match the user's prompts. They are not thinking or even using basic logic. They are simply re-assembling pre-existing content into new forms. All AI content is based on history.
And, it's working really well. We're in an era today where a great proportion of the content on the web is being generated by these AI servants. In time, I can easily imagine that MOST of the content on the web will come from AI.
This means that in the near future, most of the "food" on the web that fuels AI will come from … AI.
Yikes. I told you that it's dangerous when I think.
How to keep up
Yes … the marketing world is overwhelming. How do you keep up with everything going on?
I don't think you can, at least at any meaningful level. Are there true experts in anything any more? However, you can dabble.
Experiment with something every day. Dabble in the metaverse, buy an NFT, create AI art on MidJourney, test the limits of ChatGPT.
The key to marketing leadership today is not having all the right answers — It's having the right questions. And to do that, you have to dabble.
The new LinkedIn game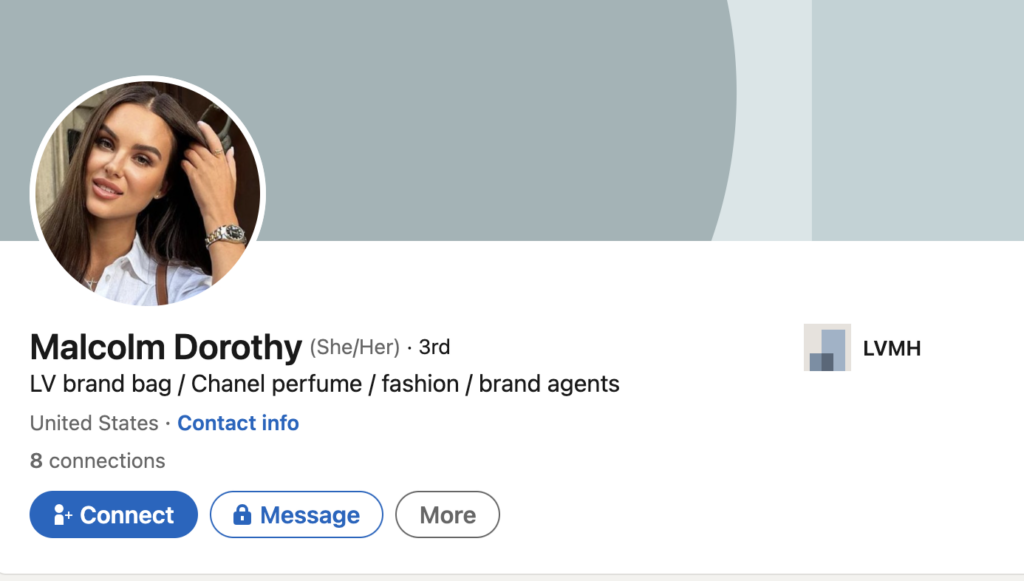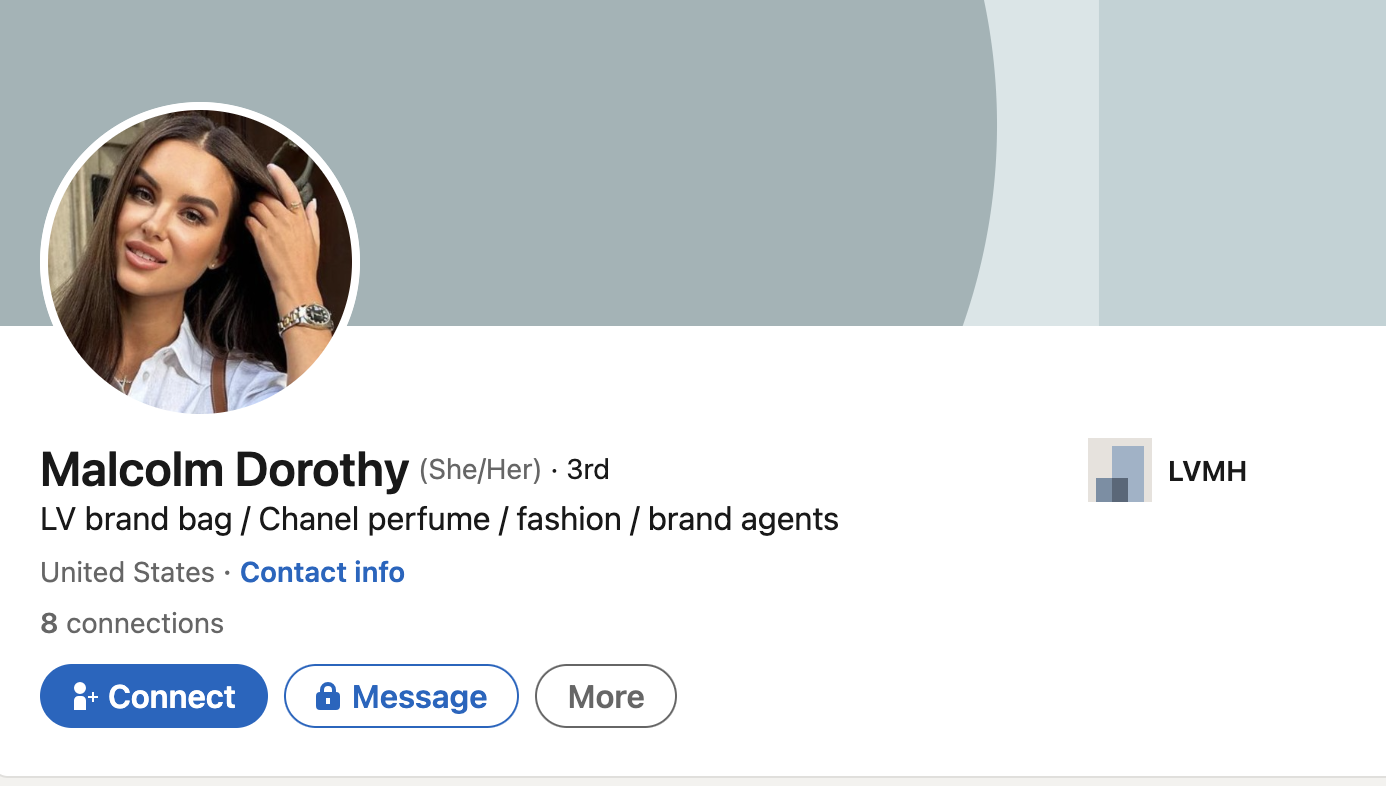 Unfortunately, being active on LinkedIn means you'll have to engage in a new game. It's called "Is this person real?"
Increasingly, profiles that want to connect with me are suspicious — An attractive woman with a man's name, a young person with an improbable 20-year work history at top companies, a profile photo that just looks a little off. Welcome to "Is this person real?"
For now, this is just annoying. But if LinkedIn doesn't gain control of AI-generated profiles, it could seriously jeopardize the usefulness of the platform.
LinkedIn Pick-Up Lines
I could probably write a very entertaining book on all the stupid "pick-up lines" people use on LinkedIn. But here is a doozy, a first question from a new contact this week: "How are your competitors feeling?"
How would I know how my competitors are feeling? And if I did, why would I tell you?
Who is teaching people to network this way?
If you wouldn't ask me this question in real life, why would you ask me on LinkedIn? LinkedIn seems to suck the common sense out of people.
Ugh
Oh what the heck … while I am beating up LinkedIn, I offer you the worst cold pitch ever: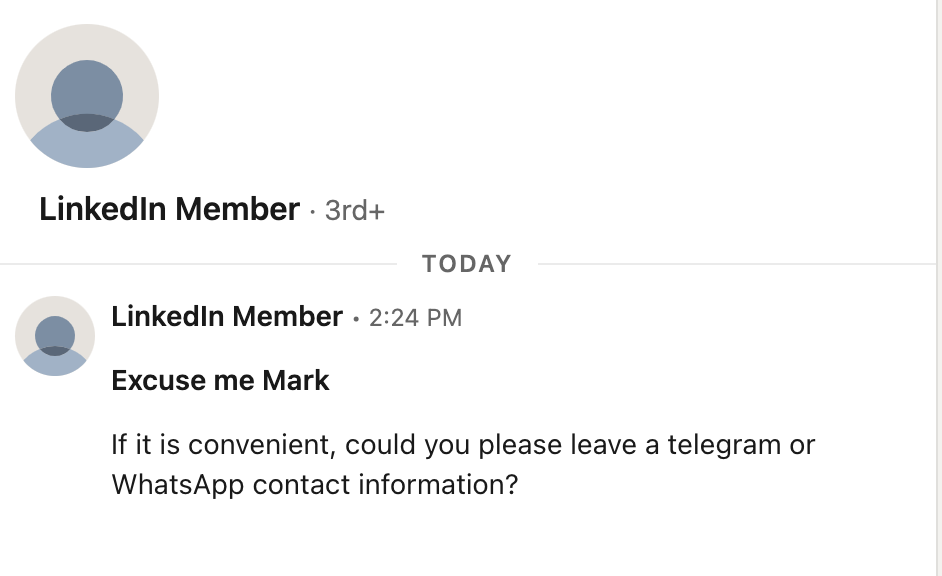 The cold can
It was fun for me to see Coors create a fun new marketing campaign based on its famous color-changing label.
Why was this special for me? Because the color-changing label was my invention!
Back in my corporate days, I was the marketing director for the packaging division of Alcoa. One of my goals was to find ways to add novelty and marketing excitement to aluminum cans. This was a tough job because we couldn't do anything that might slow down the high-speed manufacturing and filling processes. So my attention was placed on what we could do with the inks on the label to create special effects.
At least four of my innovations were commercialized: Cans with a rough, textured surface (photo), the aluminum bottle, colored tabs, and ends, and the color-changing Coors can.
Fun fact: When demonstrating the color-changing can, I used to pour cold water into an open-topped can. The temperature-sensitive ink worked so well you could see the cold water sloshing back in forth inside the can as it filled. It was like a magic trick!
Product development was always the favorite part of my marketing job. It's been fun seeing my ideas come to life.
A free book adventure
My friend Mary Kathryn Johnson put together an incredible resource: A choose-your-own adventure video based on the content and authors from The Most Amazing Marketing Book Ever. I have never seen anything quite like this. On one level, the content is exceptional. On another, this is a very interesting content format that might spur more marketing ideas for you!
There's a great lesson here. Sometimes the way you tell a story can be as creative as the story!
Sharing versus over-sharing
In the Personal Branding Master Class, I always get questions about sharing personal stories versus over-sharing on the web. Dana Malstaff (Boss Mom), who is a genius, framed it beautifully in a video: "Share your scars, not your wounds."
And of course, AI in the workplace
Just when you thought you were going to get through a blog post without one more mention of AI, here I am, disappointing you. But I thought this was fascinating:  44.5% of US workers are already using ChatGPT in the workplace, according to Deutsche Bank (33.1% in the UK).
By now, you know that ChatGPT was the fastest-adopted technology in history. But this fact shows that it's more than a novelty. It's sticking around in the workplace … and it's just starting.
For me, the most astounding development isn't the speed of adoption, it's the speed of innovation. Little wonder that Sunder Pichai, the CEO of Google, said that AI is the most profound development in history, "More profound than fire, or electricity, or anything we have done in the past."
Indeed.
Hope you enjoyed the collection of thoughts today!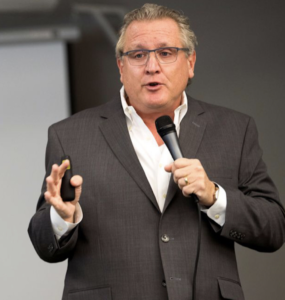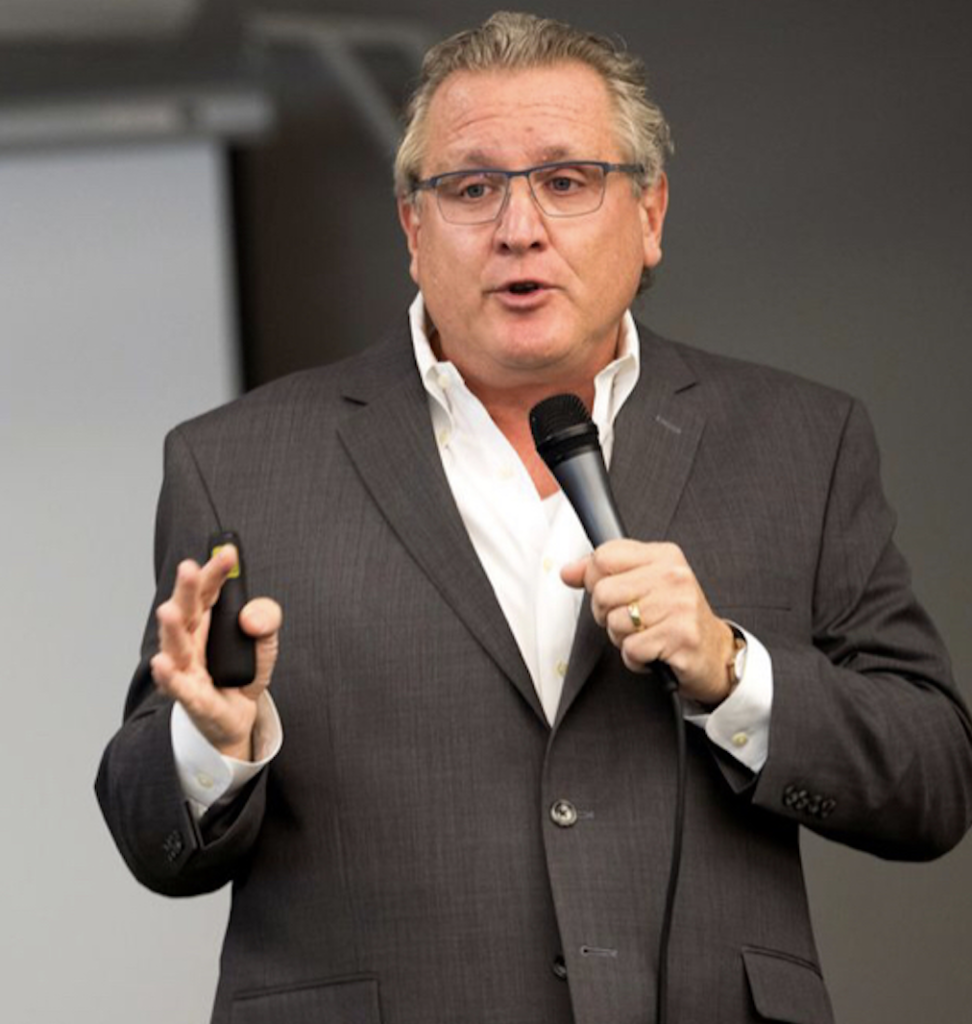 Mark Schaefer is the executive director of Schaefer Marketing Solutions. He is the author of some of the world's bestselling marketing books and is an acclaimed keynote speaker, college educator, and business consultant. The Marketing Companion podcast is among the top business podcasts in the world. Contact Mark to have him speak at your company event or conference soon.
Follow Mark on Twitter, LinkedIn, YouTube, and Instagram.
Illustration courtesy MidJourney