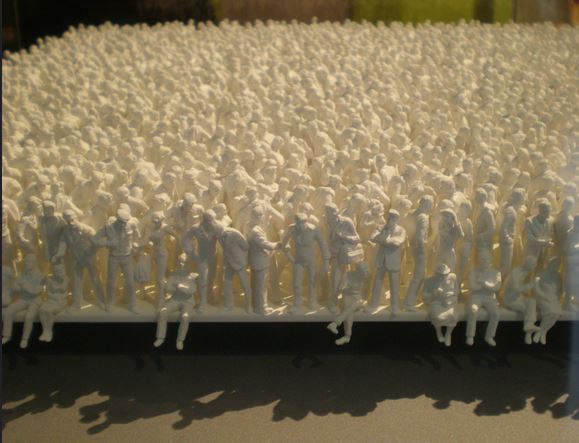 I recently did an interview about the implications of information density and Content Shock with a PR magazine in India. Since it is unlikely most of my readers will see this magazine, I thought I would pass this on to you. I think the interviewer, Paarul Chand, did a particularly good job with these questions:
In the age of Content Shock, what should communicators keep in mind while creating content that stands out?
There is no blanket answer to the issue of standing out in a world of increasing information density. It is highly dependent on the competitive circumstances of your industry.
For example, some niches may still be devoid of helpful content, representing a ripe opportunity for a marketer.
However, in a crowded niche, you will certainly have to do something more strategic than simply pumping out blog posts or videos. You will need to examine your ability to maneuver very carefully — can you create different types of content? Target an under-served audience? Use promotion or distribution in a more skillful way? Dominate a certain platform?
You can't simply create an advantage by copying a competitor. You need to have a thoughtful and unique response or your results will be disappointing.
As the way apps are viewed changes (driven by the new iOS8 interactive notification centre for example)  how will this impact content creation and designing of app centres.
This is a very key idea and a real concern for content marketers going forward.
Up until now, content marketing has been pretty straight forward — create helpful and compelling content and figure out a way to get it to the top of Google search results.
But that is all changing and let me provide an example. Today, much of my content is "pushed" to me through an app called Zite. Zite learns what I like over time, similar to the way Pandora might determine your musical tastes.
In this environment, the content I create and the SEO I invest in have NO impact on whether my content gets through to the user. The user, through these evolving apps, is essentially creating a filter based on preferences to keep new products and new ideas out!
The challenge for marketers will now be even more profound. We will not only have to fight though search results. We will also have to fight through app results and filters by creating experiences so interesting that we invite our customers out of their filter bubbles.
Can you share two of your favourite clutter breaking content driven campaigns?
I think the future belongs to the content creators who are focused on delivering quality content to a niche.
One example of this is the site SoulPancake. They are devoted to answering the big questions of life in a fun, entertaining, and sometimes profound way. Their approach has now resulted in a profitable business, a book, and even a television program. Their content is not focused on SEO or tricky headlines that drive traffic. Their success comes 100% through honest, amazing, entertaining content.
If you want to look at a more corporate type of example, I love the way Adidas is creating beautiful adventure videos to promote their Outdoor division. My neighbor told me he spent an entire evening just watching videos of athletes hanging from cliffs. He was living vicariously through these videos and building an emotional connection to the brand and what it stands for.
Where do you think content shock is heading? Is it going to become easier to manage as analytics improve? Are we moving to an age of personalised marketing content?
In some respects analytics will help us cut through, if we have the skills to know where to look! The key to winning is not just creating content, it will be creating content that MOVES. An investment in content will be under-utilized if nobody reads it, engages with it, shares it. So to get the content to move, we have to get people to FEEL something about it.
The content becomes like the clothes they wear or the car they drive. It is an external representation of their own self-identity. So from that perspective, yes — the content we share is a highly personal decision.
Illustration courtesy Flickr CC and Jacob Enos
Disclosure: Adidas is a customer