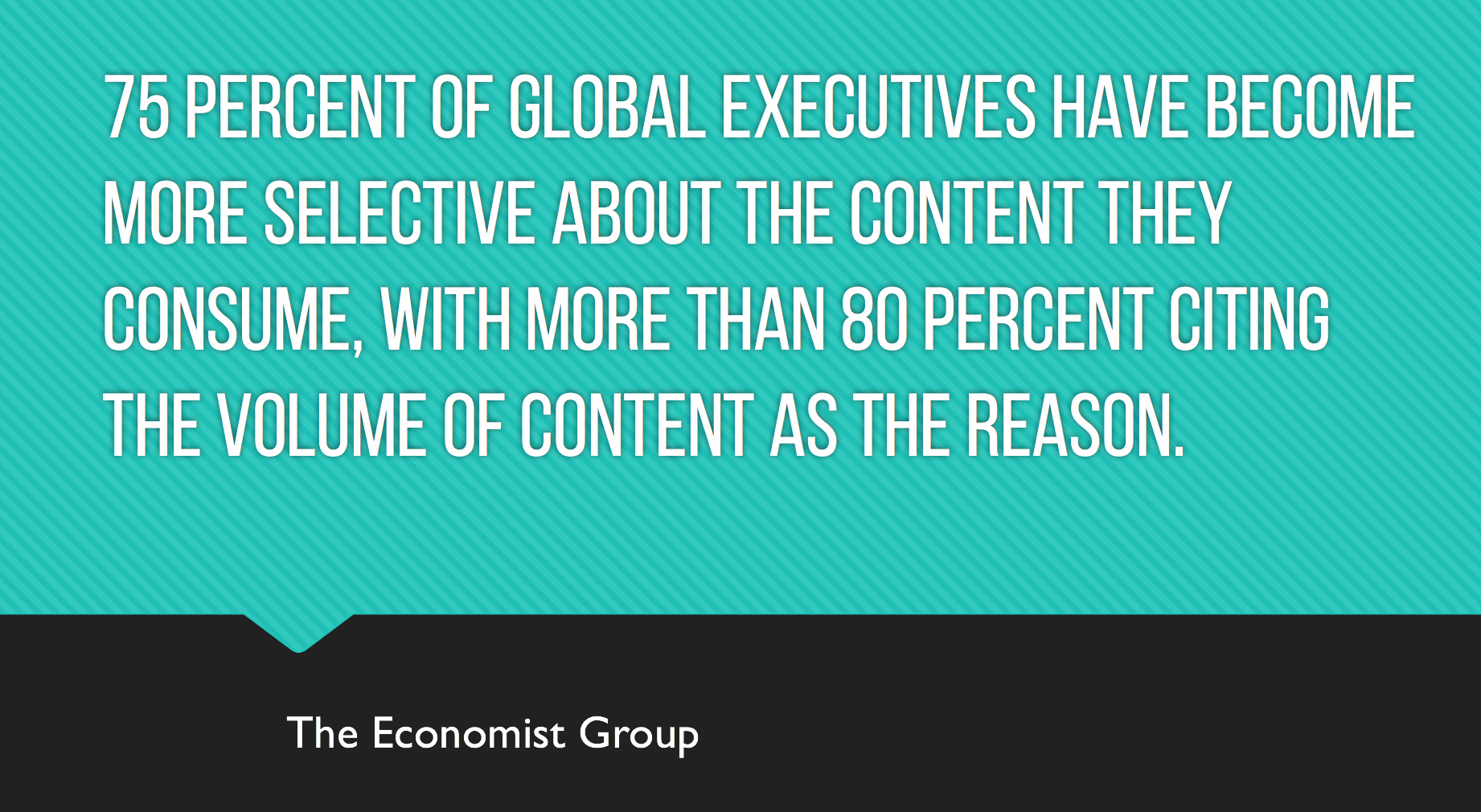 By Mark Schaefer
New research  suggests that B2B content aimed at establishing thought leadership offers big rewards for those who get it right … but very few companies are getting it right.
The Economist recently collaborated with Hill+Knowlton to produce a fascinating study called Thought Leadership Disrupted: New Rules for the Content Age. The research team set up an expert Advisory Board and polled more than 1,600 marketers and senior executives worldwide about their view of thought leadership and content.
The executives said content marketing faces several challenges including the need to focus on valuable and evidence-based content, the overwhelming volume of content, discipline in B2B content development and delivery, and better innovation in terms of presentation, targeting, and distribution.
It's an important report and well worth the read, but here is a summary provided by Jeff Pundyk, The Economist's Senior Vice President, Global Integrated Content Solutions:
Three out of five global executives sometimes feel confused or overwhelmed by the volume of content they encounter, with more than half noting that "intrusiveness" has increased.
Both executives and marketers agree, on average, only a quarter of all the thought leadership content seen every day is engaged with, leaving much to go to waste.
And, more than 60 percent of marketers strongly agree or somewhat agree that internal alignment is a barrier to creating effective thought leadership.
75 percent  have become more selective about the content they consume, with more than 80 percent citing the volume of content as the reason.
Content marketers are undaunted by poor results: 80 percent plan to increase the amount they produce in the coming 12 months.
Yet 33 percent of executives consume thought leadership daily and 20 percent have increased consumption "a lot" over the past 12 months.
And, after consuming compelling thought leadership, seven in ten consume more from that same source; 76 percent are influenced in their purchasing decisions, 67 percent would be willing to advocate for that brand, and 83 percent are influenced in the choice of potential business partner.
Marketers see thought leadership as a flexible strategy that can help with a range of goals: differentiation (47%), recognition for company or individuals; (42%) building brand awareness (34%), increase revenue (27%), pave the way for a change of direction or entry into a new market (20%); support the policy agenda (17%). However only 8.8% currently use thought leadership to campaign on societal issues.
Compelling thought leadership is "innovative," "big picture," "credible," and "transformative, while unimpressive content is "superficial," "sales driven," and "biased."
Credibility is based on the quality of research, not the brand; nearly half of executives would consider a new source of B2B content if it were a "source of hard facts."
Here's a nice video summary of the results. What are your thoughts on this research?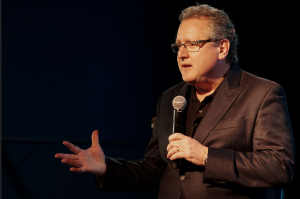 Mark Schaefer is the chief blogger for this site, executive director of Schaefer Marketing Solutions, and the author of several best-selling digital marketing books. He is an acclaimed keynote speaker, college educator, and business consultant.  The Marketing Companion podcast is among the top business podcasts in the world.  Contact Mark to have him speak to your company event or conference soon.