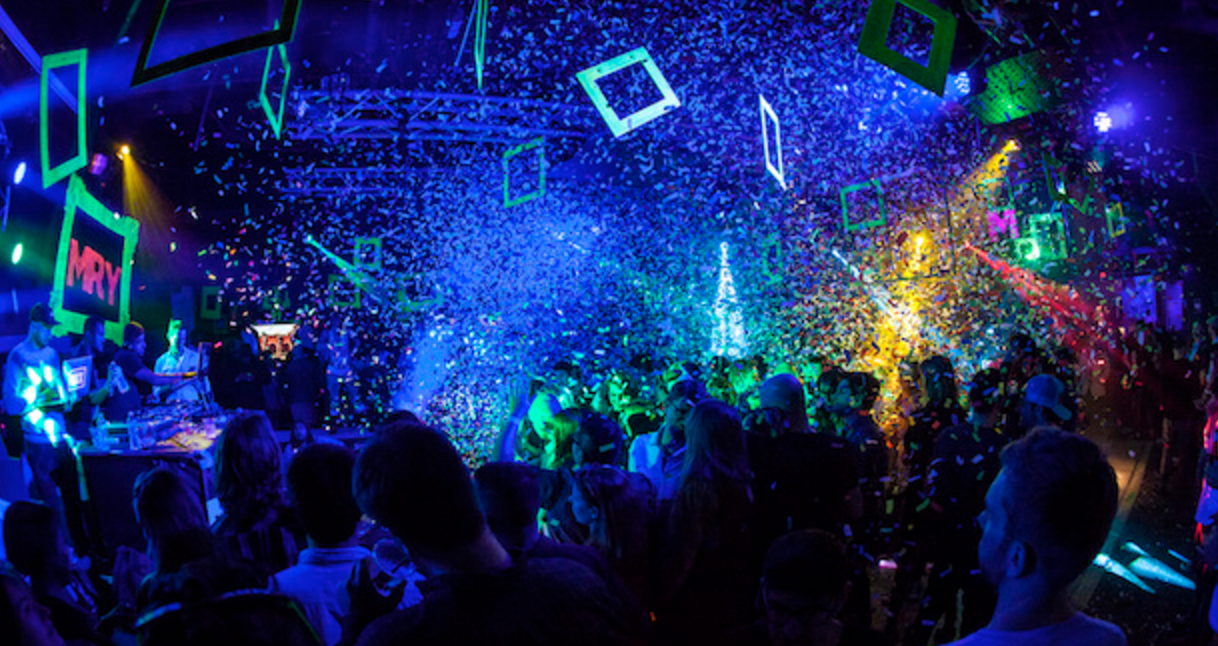 By Mark Schaefer
To me, SXSW is the most exciting place in the world, featuring all the coolest breakthrough thinkers in media, publishing, technology, and marketing. I did my best to pluck out a few meaningful sessions and here are some interesting highlights I picked up from my trip. This is PART TWO of my report from Austin. You can see my earlier notes here.
Automated Assistant Revolution
Many predicted that consumers would be spending more time with chatbots than real people. But research shows that 70 percent of chatbots are not meeting consumer needs or brand expectations.
Panelists from Twitter, Facebook, and Viber explored the gap between the reality and expectations.
Still early days. The technology is the hurdle right now. Also, the cost of creating an effective chatbot is relatively high. The big brands may have to build an app in Twitter, Facebook, Google, etc. although some of the back-end programming and logic might be reusable.
The potential is to make automated assistants the most empathetic, service-oriented consumer system. Some companies are using fictional movie characters as their chatbot personality, adding an element of entertainment and fun. These character bots have been shown to have very high customer satisfaction and engagement levels.
Value-adds to an app (like alerts, new deals, bonuses) can create unique customer delight and loyalty. An example is Absolut Vodka — a bot helped you find a participating bar, provided a free product sample, and then a complimentary Lyft ride home.
A key issue may be discoverability. If you have built a great chatbot and nobody engages with it, you've wasted your money.
Measurement is another interesting challenge. There is a tendency to try to use traditional measures but there are opportunities for new ideas like change in consumer sentiment between the beginning and end of the session. People tend to engage with a bot like it is a real person, observing typical conversational courtesy, for example, or giving them best wishes on a holiday.
Mark Cuban
I didn't go to a lot of the celebrity SXSW appearances because the lines were so long, but I did stand in line to see Mark Cuban. A few quotes:
"You only have to succeed once. Nobody will ever know how many times you failed, they'll only focus on your success. And once you get that taste of success it starts to become familiar."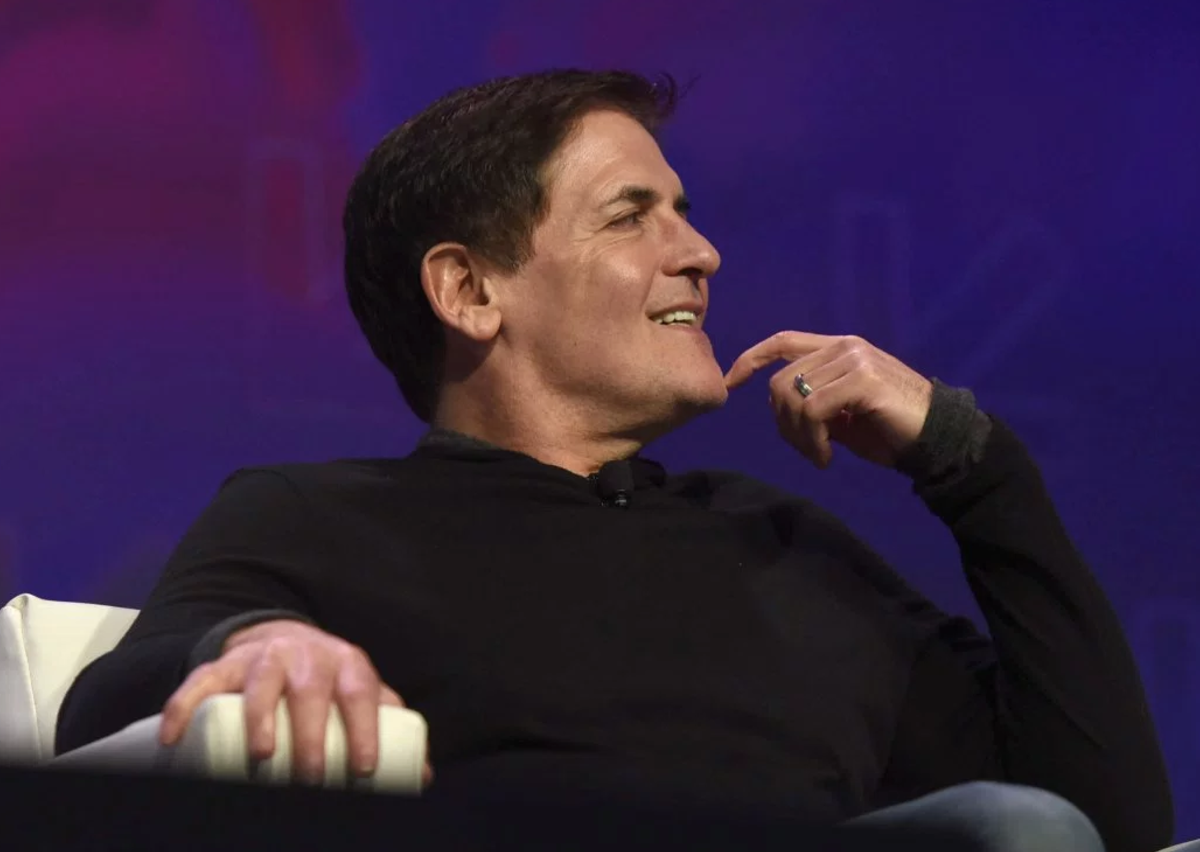 "If you can go public, you should go public because it provides liquidity and options. People say you become a slave of quarterly earnings but look at Amazon — they don't care about that. It's harder to accelerate your growth if you stay private."
"Silicon Valley is only good for exits, for selling your company. For new businesses, it sucks at everything else. The culture is terrible there because everybody is poaching everybody else. They just want to make money and don't care about building businesses. I think their power is moving to other cities in America that are more business friendly."
"AI will be the biggest business changer we will ever see. We will see more advances in the next 10 years than the last 30. Applying AI to industry knowledge will drive the innovation. The world's first trillionaire will come from a person that is in the AI industry."
"Shark Tank shows people that the American Dream is alive. Any kid in any school can create something special and start a company. We do that better than any nation in the world."
"If you're a disruptor, you ignore the noise. Steve Jobs said it best: Everything is a re-mix. There will always be challenges, there will also be dumb shit regulations. What Trump is doing right is getting rid of regulations that are in the way of business success."
"The reason we are all here at SXSW is to learn and become inspired so we can go back to our small towns in America and create new businesses and jobs. That's what we need you to do. Our current administration is not going to bring back factories. The new jobs will be created by you, the people who are in this room."
Responding to a poll showing that he would be a popular presidential candidate: "It's not my lifetime dream to be a president. It's not a life ambition. But I have a long time to decide. Somebody has to run that looks forward instead of acting like it's 1975. You have to understand tech a little bit to lead today."
Social activism
I attended a number of sessions about using social media for social good — there was a whole track dedicated to this. My view is that much of this is still slacktivism looking for likes and shares that may not translate to real action or real impact. However I did come across one or two organizations I am exploring more carefully. I would not make any recommendation to anyone unless I was certain it is working so more to some on this.
One issue with global non-profits is that they are striving to make "system changes" but donors need an emotional hook.  It's hard to fund meaningful systemic initiatives because people are more likely to fund emotional pleas that are short-term fixes.
A personal highlight
In 2012 I published the first book on influence marketing, Return On Influence. This book would not have been possible without the support and encouragement of Dr. Robert Cialdini, the foremost authority on influence in the workplace and the author of the new book Pre-Suasion: A Revolutionary Way to Influence and Persuade
. I got to meet Dr. Cialdini face-to-face for the first time. This was a thrilling moment for me!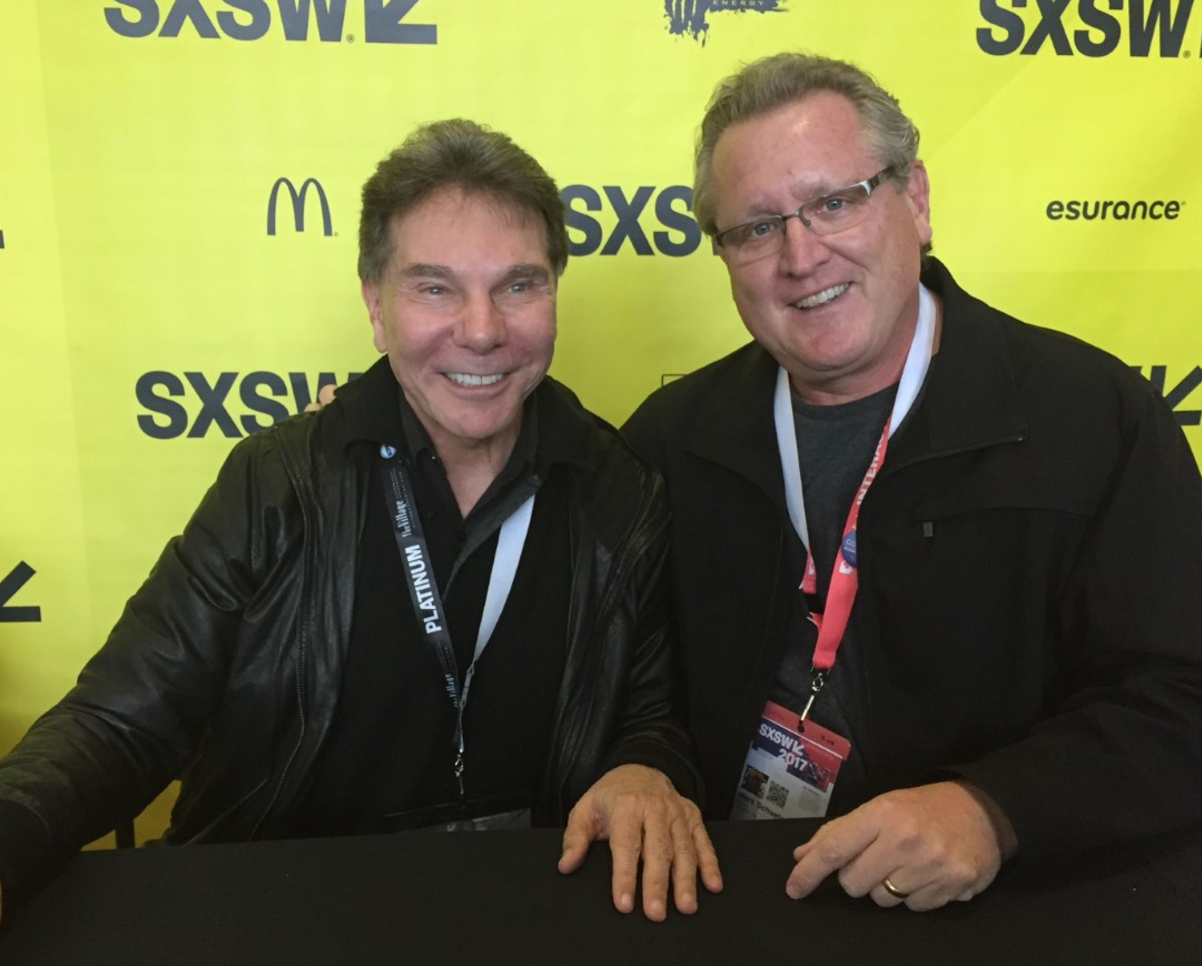 The trade show
SXSW has a huge exhibit that is usually a highlight — lots of exciting tech and ideas. I walked the floor with my friend Nick Westergaard and we both came to the same conclusion — there was NOTHING really interesting there. We laughed at an app that was pitched as the "Snapchat for pot growers" but I literally did not have one "oh wow" moment. My personal theory is that people are learning that spending money on a SXSW trade show is not the best way to ignite a product idea.
Ray Kurzweil
Ray Kurzweil is one of the greatest inventors and futurists of our time. I was really looking forward to this but unfortunately he spent most of the time promoting his daughter's book. He said one smart thing in the hour:
"I don't see AI as being one thing. It is a brain extender. Every smartphone and computer is a brain extender. We can't work without them. Will they be inside our bodies or outside our bodies? That's irrelevant. We have always needed tools to reach for the higher branch."
Virtual reality is still virtual
Yeah, it was everywhere. But it's not ready for prime time.
VR does not have a "home." Where do you go for VR?
How do you stream VR? Takes enormous bandwidth.
Because of the size of the files, resolution on the headsets is still pretty low.
Human augmentation
Our species has always built tools to extend our natural abilities, but the scale and scope has accelerated. We have been improving our limbs, our brain capabilities (through a calculator, for example) and even our moods and mental health.
The Fourth Industrial Revolution will derive from the integration of technology and human bodies. I attended a session on brain-tech integration by the company Emotiv. They are developing wearable tech that can interpret human brain waves to:
control devices like drones, appliances, computer screens
move physical objects
train artificial intelligence to respond to our brain commands
communicate only through our thoughts
command virtual reality images and respond to them
drive cars
Through brain waves, we can interpret preferences and moods. Our content and entertainment can be prioritized by the state of our moods.
We can correlate brain wave patterns to destructive patterns and perhaps "re-train" these neural pathways without the use of drugs. They showed a video where measuring brain waves could also predict success in athletic performance.
Hope you enjoyed these notes. I am reporting out — All views are not necessarily my own and I welcome your observations and ideas.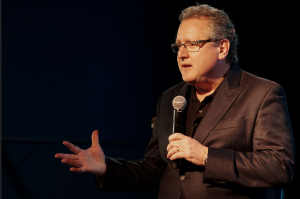 Mark Schaefer is the chief blogger for this site, executive director of Schaefer Marketing Solutions, and the author of several best-selling digital marketing books. He is an acclaimed keynote speaker, college educator, and business consultant.  The Marketing Companion podcast is among the top business podcasts in the world.  Contact Mark to have him speak to your company event or conference soon.