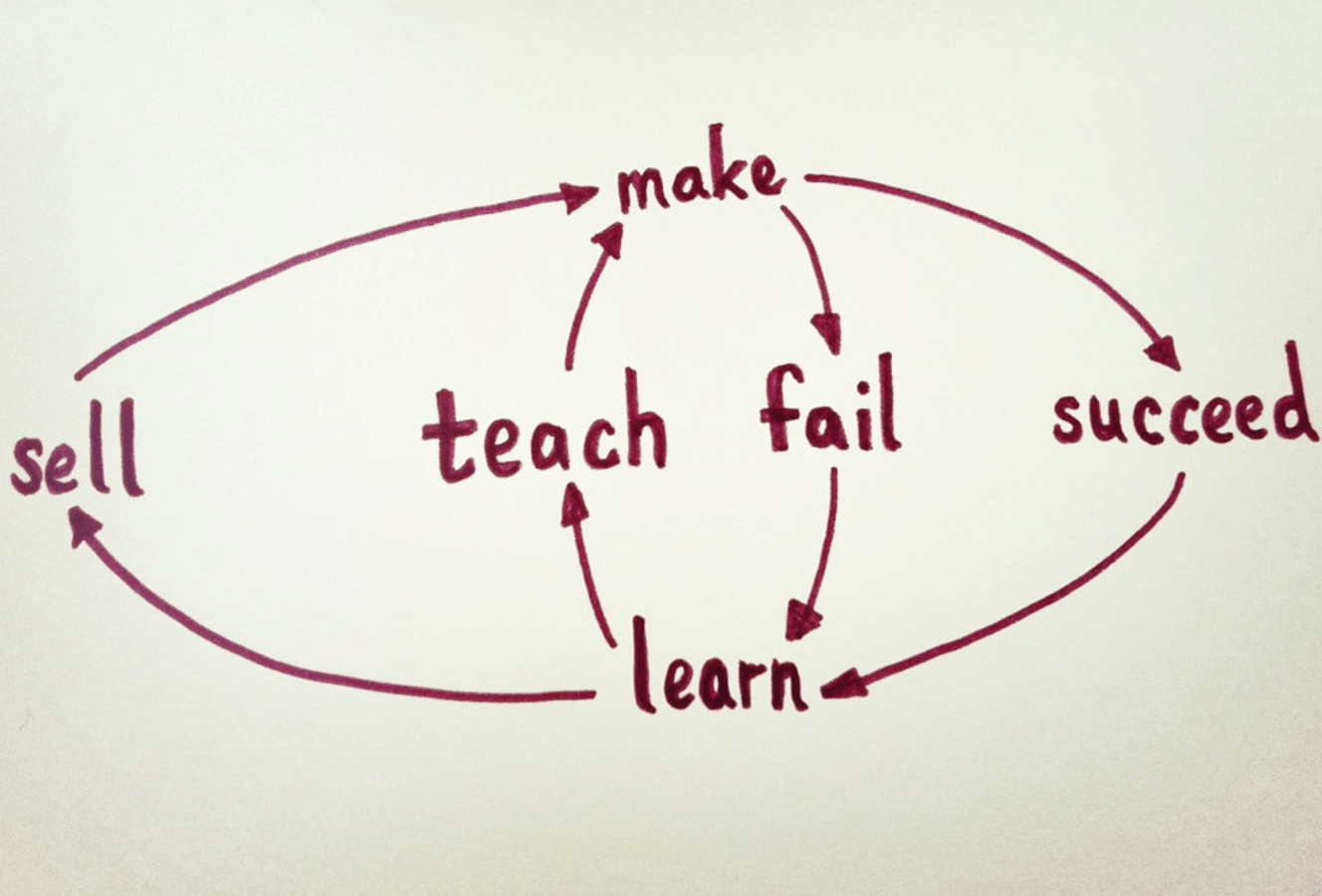 By Mark Schaefer
When I was earning my MBA, my class had great opportunity to learn first-hand from the CEO of Verifone. He described why "intrapreneurs" don't work:
"If you have a startup idea, the intrapreneur who works 9-5 in a corporate office with a salary and benefits will always lose to an entrepreneur who has bet it all and is bootstrapping their way to survive."
To address this problem, he set up a separate off-site work space for employees who wanted to start their own companies. He acted as their financier, but they were cut off from the company. They had no salary, no benefits, no job to come back to. To survive, they had to make their project work before the investment money ran out.
In short, he was improving the chance of new business success by creating desperation.
Learning my lesson
This was a powerful lesson I've observed throughout my career. I've seen amazing things happen when people are out of money, out of time, and out of a job!
I can confidently say that a lack of desperation was also the source of my biggest business failure. It's a story I tell in the latest episode of The Marketing Companion. I had a great business idea and put a ton of money into it … but a lack of desperation made me lazy in the face of selling obstacles.
If you're fans of the podcast, you're in for a treat as Tom Webster and I recount our biggest marketing successes and failures. It's a very personal show with some solid business lessons.
I know you'll enjoy it and you can hear it right here:
Click on this link to listen to Episode 111
Other ways to enjoy our podcast
Please support our extraordinary sponsors. Our content is free because of their generosity.
Many thanks to our friend Scott Monty for the awesome show intro. Be sure to check out his amazing newsletter The Full Monty and his new podcast available here: fullmontyshow.com.


The results don't lie: Typeform has a 57% completion rate on surveys, against the industry average of 20% (according to Survey Gizmo). The difference? Typeform's one-question-at-a-time interface creates a memorable user experience. Use images, animated GIFs, and even video to express yourself more fully. And Typform integrates with your favorite tools including Google Sheets, MailChimp, Airtable, and hundreds more. Remember: What you ask matters. How you ask is everything. Go to Typeform.com/companion to receive a special 30 percent off discount for our podcast fans!


CoSchedule is the world's number one marketing calendar utility, used by more than 8,000 companies. The application allows users to build out their entire marketing strategy from one master calendar, collaborate with their teams, and streamline their entire execution process in one place. CoSchedule is the web's most popular marketing calendar and the fastest growing startup in North Dakota. Ranked as the best business tool built by a startup on Entrepreneur.com. Get your Marketing Companion 30-day free trial by heading to www.coschedule.com/marketing-companion.

BuzzSumo is the world's best way to discover, analyze and amplify your content. Run over to BuzzSumo today for a 14 day free trial. Beyond data, BuzzSumo offers priceless insights into content discovery, monitoring, influencers, and outreach, content research and planning, and competitor research. It is an indispensable application for content research, analysis and SEO. Find out why so many Marketing Companion fans are now hooked on Buzzsumo. Check out BuzzSumo's powerful technology to look at the hottest content trends down to the hour!
Illustration courtesy Flickr CC and Bernard Goldbach