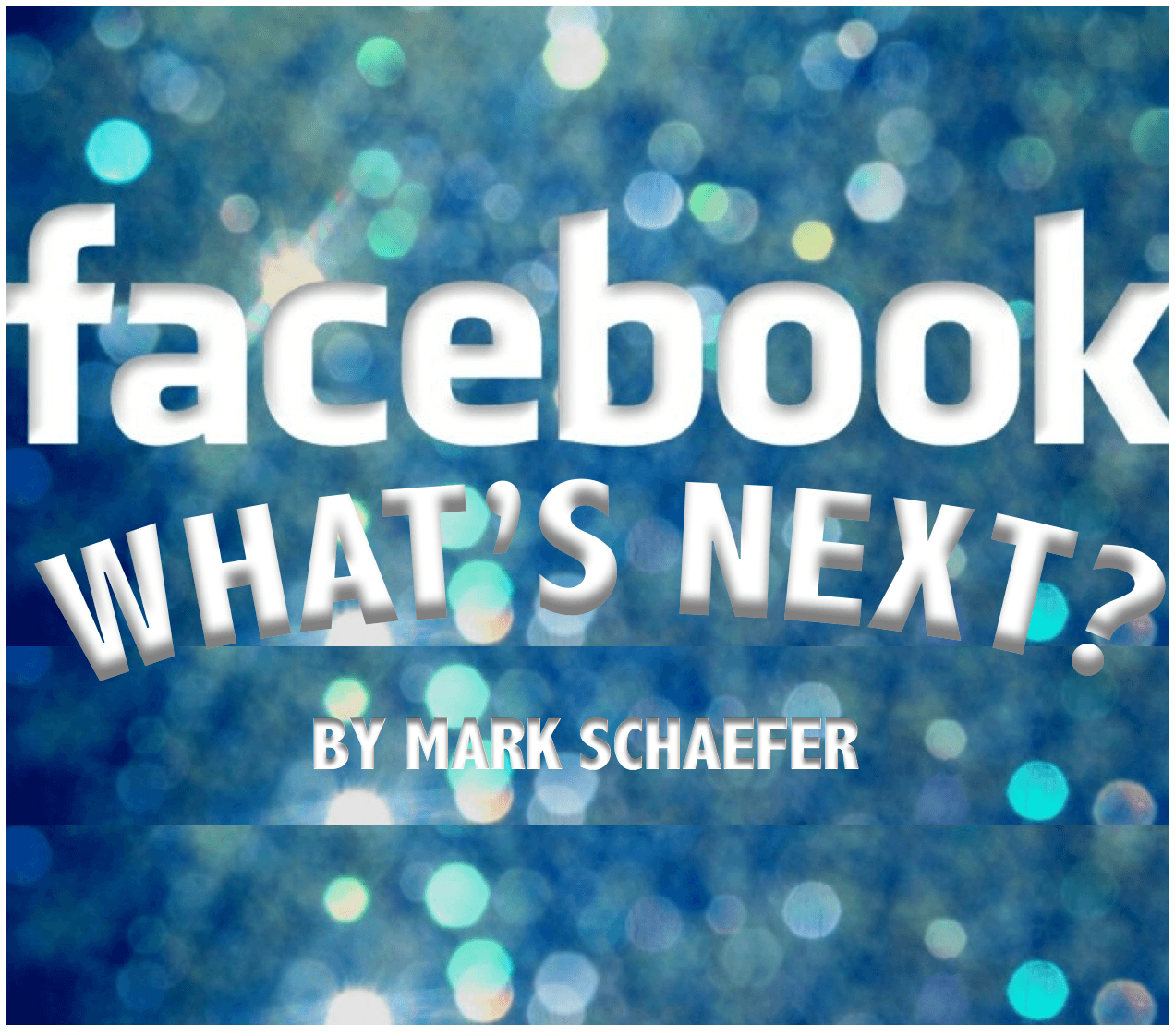 By Mark Schaefer
Last week Facebook announced sweeping changes to the way it plans to manage the newsfeed. Facebook said users will see more content from friends and family, and less from brands and publishers. The new algorithm also will favor content that draws a lot of comments over posts that are popular, but don't elicit comments.
As I considered the actual impact this would have on marketers, I wrote that it is not a time to overreact, that what we are seeing is really nothing new.
Over the weekend, I continued to search for unique perspectives that could help flesh out what this cryptic announcement might mean. I've summarized some of the more interesting ideas so you won't have to so all that reading!
Each headline is a link to the original article.
Facebook Conceded It Might Make You Feel Bad. Here's How to Interpret That.  (New York Times)
The Facebook post — stating its product can lead to lower measures of physical and mental well-being — stands as an affront to the company's reason for being; it's as if Nike asked whether just doing it may not be the wisest life goal after all, or if Snapple conceded it wasn't quite positive that it really was the best stuff on earth.
The company pointed to a study published this year in the American Journal of Epidemiology — by researchers who weren't affiliated with Facebook — that showed that people who clicked on more "likes" and links than the typical Facebook user reported worse physical and mental health.
But hold on, said Facebook. Another study — this one conducted in partnership with Facebook by Carnegie Mellon University — had a more upbeat finding. It showed that using Facebook more deeply and meaningfully, for instance by posting comments and engaging in back-and-forth chats, improved people's scores on well-being.
You can see the issue here: Facebook is saying that if you feel bad about Facebook, it's because you're holding it wrong, to quote Steve Jobs. And the cure for your malaise may be to just use Facebook more.

Marketers Say Facebook's News Feed Update Will Be 'Nail in the Coffin' for Organic Posts  (Wall Street Journal)
Marketers expect the latest overhaul will make it virtually impossible for Facebook users to see companies' organic posts—those distributed by brands without paying to promote them. That will likely drive up ad prices and push companies to consider other advertising vehicles on Facebook beyond the news feed, some ad buyers say.

The Difficulties With Facebook's News Feed Overhaul  (NYT)
It's likely that Facebook has a very good idea of how its changes will affect engagement; the company is obsessive about running experiments and modeling its changes using data, and it probably would not have pushed this change if the numbers were catastrophic.
But its modeling is most likely only a guide to the short term. What Facebook can't predict is how the outside world might react — how users, advertisers, investors and competitors will alter their behavior in the face of a less immediately engaging News Feed.
Mr. Zuckerberg is a famously fierce and ruthless competitor. If it looks like Facebook's business is starting to suffer because of the healthier News Feed, and if some competitor comes along to offer us all the free cookies that Facebook is denying us, I doubt Mr. Zuckerberg will be able to stick to his guns.

Facebook's Adam Mosseri on why you'll see less video, more from friends (Wired Magazine)
These quotes are from Adam Mosseri, Facebook's vice-president in charge of newsfeed.
There will be less video in the newsfeed. Video is an important part of the ecosystem. It's been consistently growing. But it's more passive in nature. There's less conversation on videos, particularly public videos.
One of the key things is understanding what types of interactions people find meaningful, what inspires them to interact more or share more in the future. Some of the specific things we're weighing would be long comments more than short comments, because we find regularly that if you take the time to actually write a more thoughtful perspective on something that correlates positively with a comment that someone actually would respond to or Like. It also correlates negatively with problematic content types like spam or uncivil content.

Facebook Is Changing. What Does That Mean for Your News Feed? (NYT)
Implicit in the changes that Facebook introduced this week is that for many users, the News Feed had become mindless scrolling, moving from one autoplaying video to the next, without offering people much of substance. It was serving up junk food.
In an interview with The New York Times, Mark Zuckerberg said that it was the company's expectation that many users would be gravitating to other sites to get their viral fix. But with more than two billion monthly users, Facebook has gained a foothold that allows it to play a longer game. And Mr. Zuckerberg said that if people begin to feel better while on the site, that Facebook's business, and its users, will benefit.

CMO Today: Facebook's Algorithm Change   (WSJ)
This tweet from The Verge's Silicon Valley editor, Casey Newton, sums up the reckoning for media organizations: "So many publishers think they have audiences, when what they really have is traffic. I think we're about to find out who has an audience."

Facebook Couldn't Handle News. Maybe It Never Wanted To.   (BuzzFeed News)
For the last five years, Facebook has lost "friend and family sharing" to other social platforms including Snapchat, Instagram, iMessage, and others.
"Time spent in Facebook has been declining for the past couple years for the first time ever," a former senior employee said. "Facebook has research showing that if the percentage of friend/family content gets too low then people don't find Facebook valuable anymore."
It's worth noting that this former employee is dubious of Facebook's spin. "I don't think it will work," he said. "And I think it's a 'kill two birds with one stone' attempt, in that they get good press for trying to address sensationalist news."
After years of grand claims from Facebook and its top executives, it's hard not to view the changes the company is making to its News Feed as an admission that the company overreached and ultimately failed to deliver a new way forward for news.

The End of the Social News Era? Journalists Brace for Facebook's Big Change  (NYT)
Facebook's pulling back from the news — which necessarily depends on conflict — and elevation of homier material may bolster the company's attempt to enter China, where it has been met with stiff resistance.
"Facebook is just desperate to get into China, and it will never do that unless it censors news — and this is actually a neat solution to that," Mr. Weisberg, the Slate chairman, said. "If you only have news on the platform shared by users, users who live under repressive regimes don't have access to real news and can't share it, because it's legally prohibited."

One Website's Facebook Apocalypse Is Another's Opportunity to Shine  (WSJ)
It isn't clear which sites Facebook's change will hit the hardest, since those sparking what Facebook determines are "meaningful interactions" among users will apparently be in a better position.
Several publishers said the change would create a survival-of-the-fittest contest that would weed out low-quality content.
One media executive expressed dismay with a perceived lack of transparency on the part of the social network.
"Facebook says: 'If you don't have meaningful interactions, you're going to be downranked,'" the executive said. "So we ask Facebook, 'explain what a meaningful interaction is.' And they say, 'we can't tell you that.'"

Mark Zuckerberg Just Blew Up Facebook from the Inside  (Bloomberg)
I don't know if Zuckerberg can "fix" Facebook through the changes he's making. But it's clear that Zuckerberg, like so many people outside the company, bemoaned the ugly downsides of the product he created. It may not be enough or even the right changes at all, but he is taking what seem like bold steps to blow up Facebook from the inside.
When Facebook, Google and other technology firms enshrine their founders with the power to overrule all other shareholders, this is exactly the moment to which they aspire. Zuckerberg doesn't have to fear being thrown out of his job because he's trading short-term interests for longer-term aspirations with both global social ramifications and financial uncertainties for one of the world's most valuable companies.
Zuckerberg has absolute power. We now have a real world laboratory test of whether he's using it wisely.

Facebook News Feed Update: Now What?
Jon Loomer studies Facebook probably more than anyone I know. He agrees with my conclusion that this is no time to panic and offered this advice in a post:
This stuff is hard, I know. It's why not every brand will succeed on Facebook.
But when you share something, have a purpose. Think of your audience. Consider this a conversation rather than a direction to click on something only.
Instead of "Here's my thing, give me money, give me clicks" center your attention around, "This is interesting, what do you think?"
Ultimately, posts that lead to long, thoughtful comments will have the most success on Facebook. And it just makes sense.
Is a post that gets lots of likes, but no comments meaningful? Not usually.
Is a post that gets lots of one word and one sentence replies interesting? Not as interesting as one with actual conversation.
This goes back to "just create high quality content, stupid." But Facebook's focus on thoughtful replies and away from passive engagement could be what does ultimately kill some brands on Facebook.

Why Facebook is cleaning up the neighborhood  (Macleans)
Finally, Mirum President Mitch Joel penned a piece for Maclean's that ended this way:
When social media first took hold in the mid-2000s, many new-media pundits (myself included) were hopeful that this would usher in a new era. One where brands no longer advertised to people, but set out to create meaningful interactions and engage in conversation. If Facebook can get this new model right, they could usher in an era of great opportunity and marketing for brands. Fingers crossed.

I hope you gained some new perspective from these writers, analysts, and experts. I think my original analysis was correct, but after further reading, would add these points:
I think at its heart this change is an effort to get rid of fake news, and really, all the accountability that comes with being a news distribution channel. This will help them get into China and get the U.S. government off their back.
Facebook's stock slid at this news. I don't think Zuckerberg will stand for that for long. They are not going to implement long-term changes that diminish user time on the site, the key to financial success.
I do think the "rules" for cutting through the clutter on Facebook are changing but this is not an apocalypse for business … that occurred years ago! There is nothing easy about marketing on Facebook.
What would you add? Let me know in the comment section …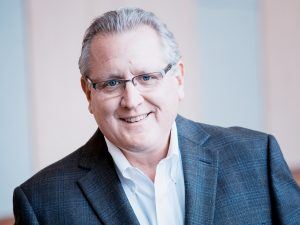 Mark Schaefer is the chief blogger for this site, executive director of Schaefer Marketing Solutions, and the author of several best-selling digital marketing books. He is an acclaimed keynote speaker, college educator, and business consultant.  The Marketing Companion podcast is among the top business podcasts in the world.  Contact Mark to have him speak to your company event or conference soon.