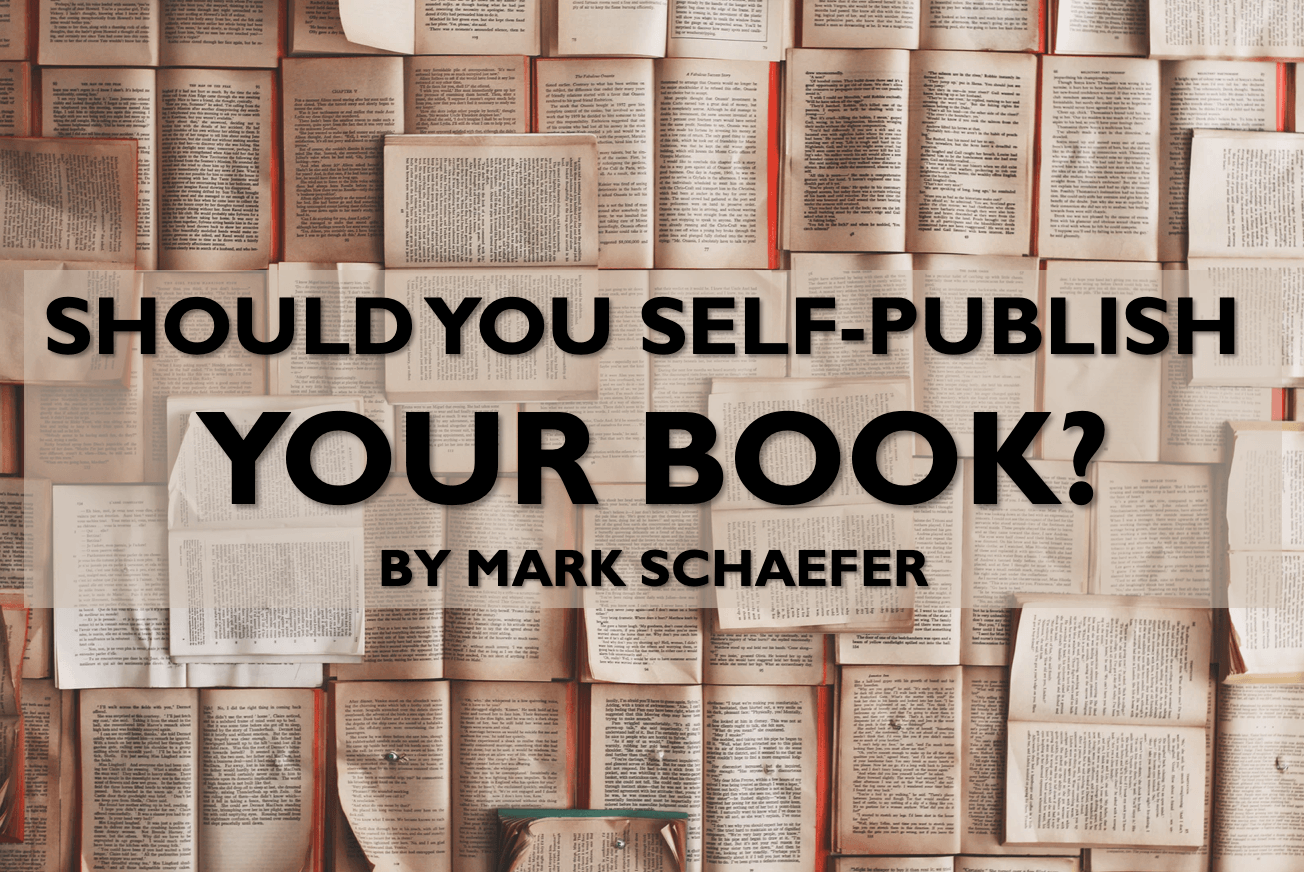 When I speak with hopeful new authors, this is by far the biggest question I receive. Should you self-publish a book … or try to get a contract with a publisher?
I've published three books through a traditional publisher and five books on my own so there is probably nobody with a more balanced perspective.
Spoiler Alert: My view is that it is almost always better to self-publish a book, especially if you're a new author and today I'll explain why.
Let's look at the value a traditional publisher is SUPPOSED to bring to an author and the reality of self-publishing a book today.
Reality check
Perhaps the most intoxicating idea is that a big publisher will believe in your greatness, promote the heck out of your new book, and drive you to the top of the New York Times bestseller list.
Unless your name is Malcolm Gladwell or Stephen King, that ain't gonna happen. In fact, for a first-time author, your publishing contract may require you to sell 5,000 books. It is excruciatingly hard to sell that many books and if you can do that, why do you need a publisher in the first place?
You probably won't make it into a bookstore or airport if you self-publish a book (although it is possible) but who cares? Nobody goes to bookstores any more. As long as you can be found on Amazon, you're OK.
As a new author, you'll be able to market your book on your own better than any publisher. Here is an in-depth post I wrote about marketing a book on your own.
The economics when you self-publish a book
Another reason people want to go to a publisher is to have a chance to make the big bucks through massive book sales.
First, let's level set. Last year, the finalists for the American Book Award had average sales of 3,000 books apiece. The best books. Almost no sales.
Nearly 8,000 books are added to Amazon every single day. As a result, 90 percent of all books sell less than 100 copies in their lifetimes.
If you're writing your first book to make money, you will be massively disappointed. I can guarantee this.
However … there is hope.
If you get a publishing deal, you'll receive a small advance which you'll have to pay back from meager book sale profits. You'll probably earn less than $2 per book.
If you self-publish a book through Amazon's Kindle Direct Publishing (KDP), you'll earn somewhere around $8 per book, maybe a little more on an audiobook. There's no monetary advance on your work of course, but you don't have to pay anything back either.
While the odds are against you making money on one book, you can begin to accrue some decent passive income by writing several books, especially if they are good enough to earn an audience.
I've written eight books and I could live off my self-published book income. But I've also spent more than a decade building an audience.
I should mention that there are hybrid publishing models out there — you pay money to have a company help you with the tasks of publishing a book — but these are pretty expensive. Remember, you're not going to make money on a first book. So going with a hybrid model pretty much depends on how much money you're willing to lose!
Editing and publishing
It takes work to self-publish a book. Tasks like:
Cover design
Interior design
Proof-reading and editing
Marketing
… require time and money.
But it's also fairly easy to do. If you go through KDP, there are menu-driven options that walk you through every detail. You can have KDP help you on something like a cover design, or you can tackle these tasks yourself. There are so many wonderful freelance designers and editors around who can create a compelling cover and book design for very little money. I also have an independent audio editor who makes my audiobooks sing.
So, it's not that hard. You can easily self-publish a paperback book through KDP for under $2,000 if you use your own local resources. Marketing the book is another expense that can vary widely depending on how committed and creative you are!
Bottom line, it does not have to break the bank to produce a beautiful book. My last five books were self-published and in terms of quality, I'll stack them up against anything else out there.
Another advantage: Once you turn a final manuscript into a publisher, you won't see a finished book for nine months or more. If you self-publish, you can have a finished book in your hands in about a week. That's significant.
By the way, while you're doing all this writing and editing … if you have a publisher, you have to do it on their deadlines. In fact, you are contractually obligated to "perform" in a certain timeframe to deliver a finished book.
Of course, when you self-publish, you have rthe freedom to do it in a way that fits your lifestyle.
Here is an in-depth post on the process I use to publish my own book.
Owning your IP
In 2010, I decided to self-publish my first book, The Tao of Twitter
. It ended up becoming a wonderful success and the best-selling book on Twitter.
Two years later, the giant New York publisher McGraw-Hill offered to buy the rights to my book. I had a monster hit through them with Return On Influence
, the first book ever written on influencer marketing, and they wanted to represent my first book, too.
At the time, I thought it made sense to have all of my books in the same house, so I agreed. My self-published Twitter book became a McGraw-Hill property, even though moving away from the self-published book meant my profits would shrink to almost nothing.
As the Twitter platform evolved, the Tao book was updated through new editions. But in 2016, McGraw-Hill refused to publish any more updates. They were de-emphasizing business book publishing and decided to let the book slowly die.
I worked for two years to get the rights to the book back and update the book with a new, self-published edition. I'm the only author I know who has pulled a book back from a traditional publisher to self-publish. And I'm selling more books and making more money that way! I was also free to make a new audiobook edition.
The important lesson is — Your book is an important part of your brand and valuable intellectual property. Why would you give that up to another company?
A side note: When I found an error in one of my McGraw-Hill books and asked them to correct it, I was told this was impossible until a second edition came out (which could be years away — if ever!). Through self-publishing, I can correct any error or make an update in one day.
Power over pricing
Let's go back to the Tao of Twitter example for a moment. When I first moved my book to McGraw-Hill, the publisher made a huge mistake — they priced the book two dollars lower than what I had agreed to.
No problem — Just call up Amazon and change it, right?
Nope.
Amazon has so much control over the mainstream publishers they are severely limited in their ability to change prices. The publisher could not raise the price on my book!
As a self-published author, I can log-in to KDP and change the price any time I want. That's right. I have more power over pricing on Amazon than a giant New York City publisher!
How can this advantage work for you?
When I introduced my first self-published book, I priced it very low to get it into people's hands. Then, month by month as the book sales picked up, I raised the price and my profits.
I can lower the price of my books for a while to have a "sale."
I've even lowered the price on Amazon for two days on one of my books to allow somebody overseas place a special order.
Self-publish a book for extra income potential
There is a massive advantage with self-published books that most authors don't think about — the flexibility you have with no inventory and a low cost to acquire books directly from KDP.
When you self-publish, there is no minimum inventory. Whether you buy one book or 1,000 books, the price per book is about $2.50 and you'll normally receive the books in less than a week.
So, if you're at an event and want to sell books, you can quickly acquire a cheap supply. If I wanted a supply of my McGraw-Hill books, I would have to order them at the same price as you from Amazon! Isn't that crazy? The author can't buy their own books at a discount.
Many times, an event might have limited funds to hire me as a speaker but book purchases come from another budget. More than 15 percent of my total book sales come from speaking events.
So look, even if you never sell one book to the public, you can still make money on your book through event sales. Through KDP, I can order the quantity I need and have it shipped directly to the speaking site.
And having direct control of my book allows me to negotiate translation deals in other countries. For example, my book KNOWN
attracted a $20,000 deal from a Japanese publisher and I also get a percent of the book sales.
Self-publishing brings you unlimited opportunity and flexibility to get the most benefit out of your hard work.
The issue of ego when you self-publish a book
At this point, you're probably wondering why anybody would ever go through a traditional publisher. There is only one reason I can think of.
Ego.
Some people think it is a negative to self-publish, or seek the "glamour" that comes with having a book contract.
But how many people know or care I self-published my last five books? Nobody.
Nobody knows.
Nobody cares.
Whatever small incentives might come from a traditional publisher, they are completely overwhelmed by the flexibility, profitability, and creative freedom that comes from self-publishing a book.
No matter where your writing path leads you, I wish you good luck on your publishing journey!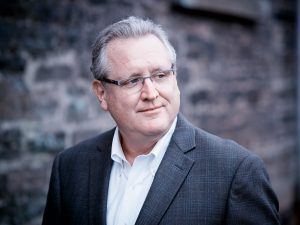 Mark Schaefer is the chief blogger for this site, executive director of Schaefer Marketing Solutions, and the author of several best-selling digital marketing books. He is an acclaimed keynote speaker, college educator, and business consultant.  The Marketing Companion podcast is among the top business podcasts in the world.  Contact Mark to have him speak to your company event or conference soon.
Illustration courtesy Unsplash.com.