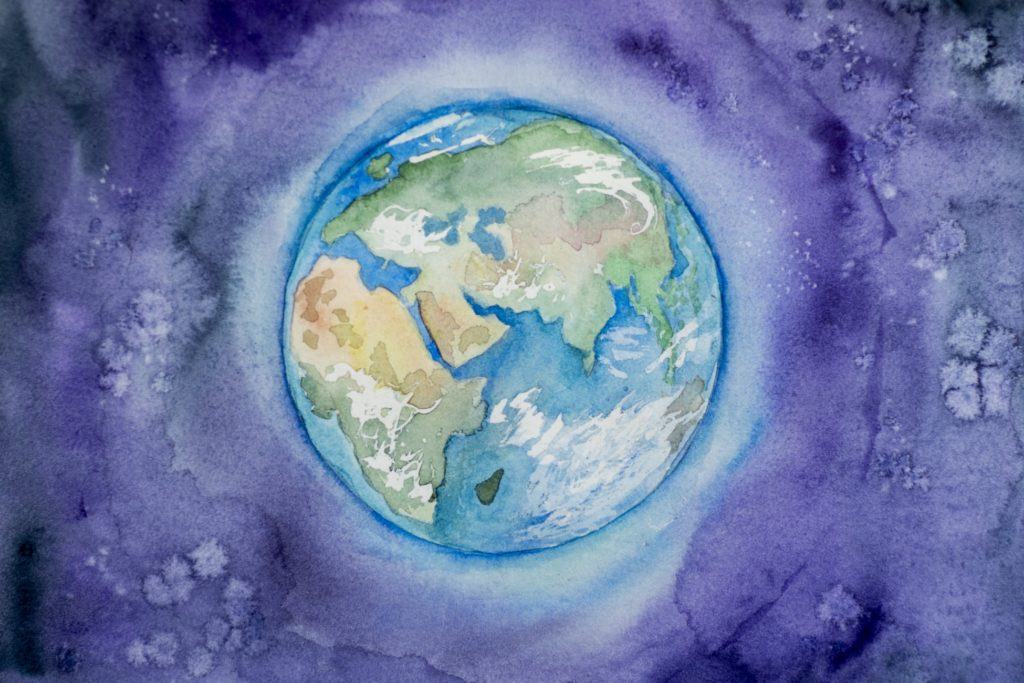 Over the past few years, I've thought a lot about the word "community."
In one respect, it's become a punch-less term that has lost its meaning in the social media world. Marketing professionals often casually talk about their "community" when it's really a disjointed social media following or a list of customer connections.
But another aspect of community – true community that collectively stands for something – is one of the most powerful and overlooked business connectors we have. I've written in my books
that this idea of community and "belonging" is an enduring human need and a timely rallying point for companies and brands.
Today, the imperative for the community is greater than ever in a world where our customers are isolated and separated from their families, work teams, and life routines. In a new world of seclusion and stay-at-home routines, our customers are crying out for connection – for community.
One of the world's largest software companies is about to launch a bold and unprecedented experience in meaningful community to help meet that need.
And you're invited.
The world's biggest networking experience
SAP is one of the largest and most important software companies in the world. Its products power the enterprise processes for 440,000 customers, including most of the Fortune 500 companies.
Since 1989, SAP has gathered its customers and partners every year through an in-person event called SAPPHIRE NOW. The conference usually spans three full days. Tens of thousands of attendees from around the globe gather to see technology and strategy sessions, participate in educational courses, and network with other customers and partners.
Last year, nearly 25,000 people paid as much as $2,500 per ticket plus airfare, hotel, and meals to attend the annual in-person event in Orlando. This year, the company turned the event into a virtual experience and opening it up to the world … for free!
That's right. You don't need an invitation, an expensive pass, or a ticket to Orlando.
SAPPHIRE NOW is coming to you!
I'm being compensated as an advocate for SAP to highlight this extraordinary opportunity.
Over the next few days, I'll be bringing you more from SAP's generous global experience in free, world-class content including:
A behind-the-scenes look at how this event was created in a matter of weeks.
How SAP is learning from Netflix by blending imaginative and cutting-edge content forms into an inspirational and educational event
My hand-selected list of the best sessions to attend (I'll be there!)
Connecting and engaging with a global community by fueling the hashtags #TogetherWeGotThis  #SAPPHIRENOW
Let's get to it. All you have to do is click here to access your free content from SAPPHIRE NOW.
Why free and why now?
SAP has made a radical decision to open up its premium content to the world, in real-time, through a new digital program called SAPPHIRE NOW Reimagined. Three online experiences will provide free, direct access to digital broadcasts and curated content:
SAPPHIRE NOW Unplugged – A weekly, free video series showcasing conversations with business leaders, influencers, and subject matter experts on navigating through the Covid-19 pandemic. These stories of inspiration began in May and are the lead up to the main event.
SAPPHIRE NOW Vision – On June 15, SAP CEO Christian Klein will kick off the week-long event by sharing his vision for a reimagined SAP, including innovations currently in development and inspiring customer success stories. If you were to attend the in-person event, this would be the featured keynote. A must-see for everyone.
SAPPHIRE NOW Converge – On June 15, the core program kicks off in what SAP is calling Converge. This is a rich content and technological experience covering best practices in 11 tracks including customer experience, intelligent enterprise, small and mid-size business transformation, and supply chain.
No more business as usual
Live meetings have always been at the very heart of the SAP sales and marketing strategy. But in this time of global crisis, the company certainly could not follow anything close to "business as usual."
According to SAP CMO Alicia Tillman, this meant scrapping the SAPPHIRE NOW plans for 2020 and re-imagining how the company could connect in a human way when customers and partners might be isolated during the pandemic.
"If we were to continue with our global plans at the start of the year, we would be irrelevant," Alicia said. "The environment doesn't allow for it, and operationally it would not be feasible. We had to stop what we were doing and re-focus to meet people where they are right now in their world."
For SAP, this meant overhauling its commercial strategy and re-inventing its signature annual event. Alicia said the marketing focus is on:
maintaining visibility with its community in a meaningful way
producing relevant content that will engage and inform them throughout this crisis
finding a way to deliver that content in the most sophisticated way possible;
and doing it in a way that makes sense financially.
Despite the challenge of turning a marketing plan on its head in a matter of weeks, Alicia said she feels "energized, motivated and inspired" by the chance to turn SAPPHIRE NOW into a digital experience.
"In a way, this accelerates digital transformation on a number of levels," she said. "We're excited to see how far we can reshape the boundaries of an online conference."
Opening the doors to the virtual experience
One of the boundaries being stretched in a significant way is the potential attendance at this event.
The real-life version of SAPPHIRE NOW attracted 25,000 leaders from around the world, but with nearly a half a million customers and thousands of new onlookers signing up, SAP Vision and Converge might melt a few servers with the unprecedented free access being provided for the event.
"For the first time ever, our content will be localized throughout the world, offered in 14 different languages and tailored to individual time zones and schedules," the SAP CMO said. "The SAP Virtual Events Platform will act as the central hub for live customer interaction and engagements customized for each regional audience. Every customer has the opportunity to participate."
The re-imagined virtual experience will offer a dizzying array of fascinating content sessions relevant to every business type and vertical. Tomorrow, I'll peel back the curtain to show how SAP filled this program with more than 50 speakers from around the globe.
And Sting.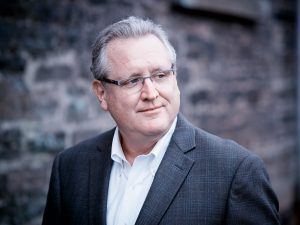 Mark Schaefer is the executive director of Schaefer Marketing Solutions. He is the author of several best-selling digital marketing books and is an acclaimed keynote speaker, college educator, and business consultant.  The Marketing Companion podcast is among the top business podcasts in the world. Contact Mark to have him speak to your company event or conference soon.
Top illustration courtesy of Unsplash.com, photo of Alicia Tillman courtesy SAP