by Frank Prendergast, {grow} Community Member
You've probably heard this advice about building your personal brand…
"Write long-form content to show the depth and breadth of your knowledge to your dream clients" they say.
So you spend ages writing your 1,000-word article.
"But you can't just publish a big block of text," they say. "Add some color to it with images!"
So you spend ages sourcing stock imagery that (vaguely) relates to your content.
"Oh, don't use stock imagery, it's really bland and people can spot it a mile off."
So you spend ages sourcing a graphic designer… and faint when you get the quote.
This is where I get to feel superior — I have design skills, so I don't need an expensive graphic designer. I can bust out photoshop and create my own graphics. And I can use our brand colors to give my blog a beautiful, on-brand uniformity.
But there was a problem. I was spending way too much time on a single image for my blog posts, and I really needed three or four images to add colour throughout the post.
My feelings of superiority faded fast — I don't have time for this.
"Aha!" I thought to myself, "this is a job for an artificial intelligence image generator!"
So I set about exploring, and came up with a way to quickly create an infinite number of on-brand illustrations, using AI and a little tweaking…
All of the images you see in this post were created using this process. Read on to learn how to do this for your content.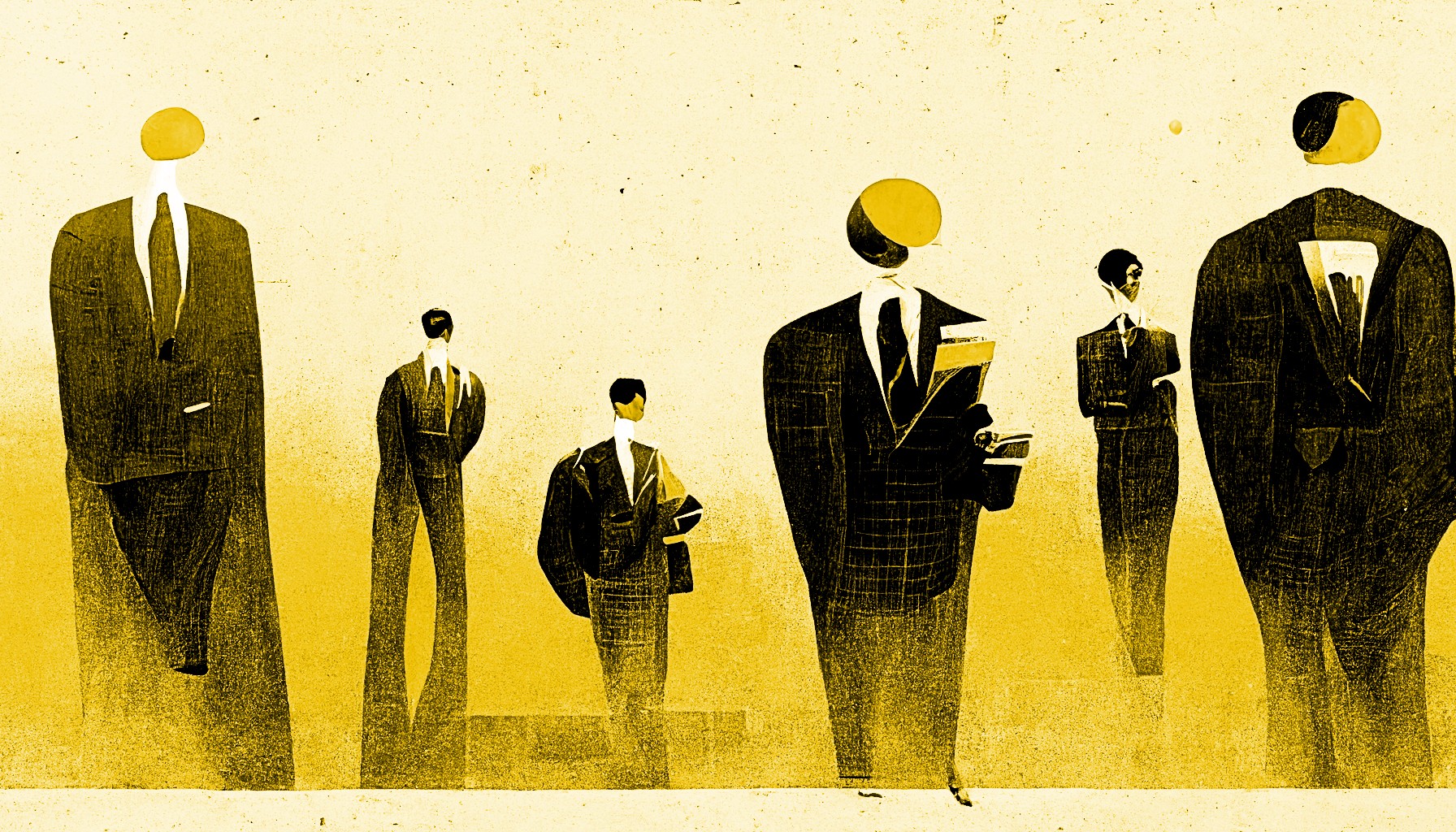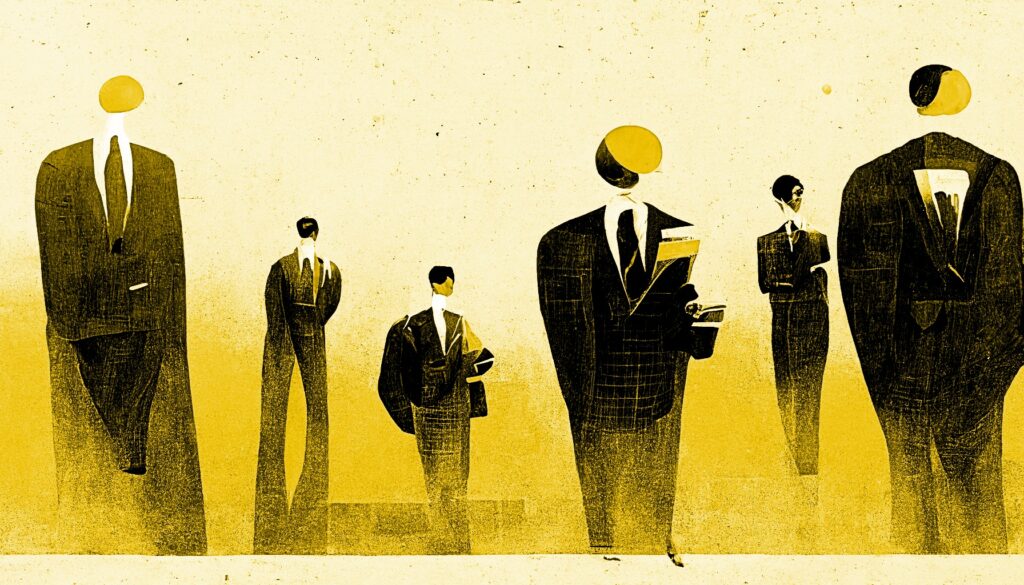 Getting set up — How to use AI and the middleman
Midjourney is the artificial intelligence image generator that we'll use to create our images.
It's one of the more popular tools, and it has a focus on a creative and artistic style of images — perfect for the editorial use we have in mind.
Right now, you can't interact directly with Midjourney's artificial intelligence. You need a middleman — and that's Discord, the free messaging platform. Think of it like this, Midjourney is the AI that creates your images, Discord is the tool you use to speak to the AI.
Midjourney is working on their own web-based interface, to allow you to speak directly to the AI, but for now you'll need to sign up with Discord first.
The good news is, if you're part of Mark Schaefer's $RISE community then you already have a Discord account.
For a thorough beginner's guide to signing up and getting started you can check out this YouTube video.
When you're ready to start creating images, visit Midjourney.com and sign in using your Discord account.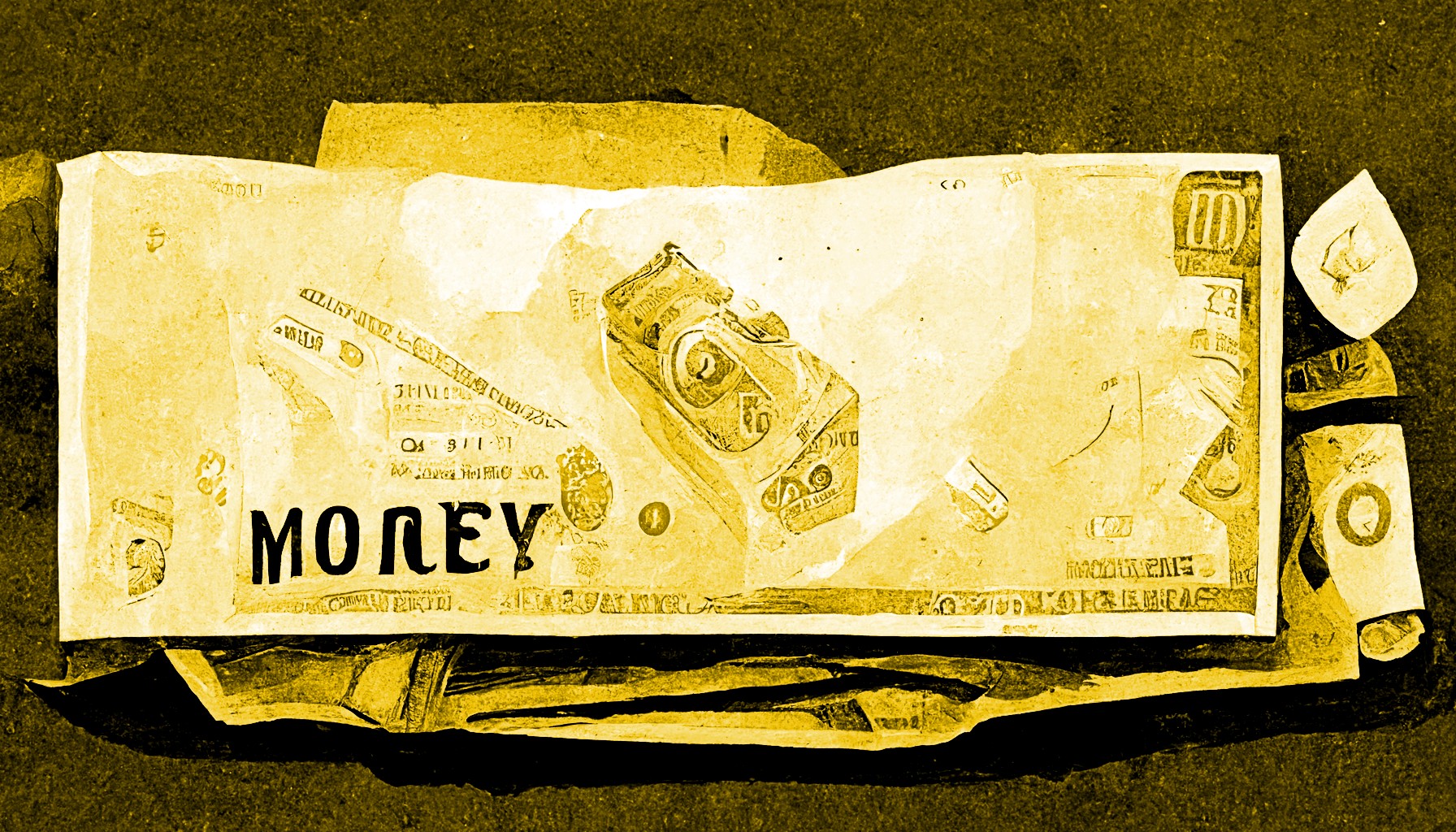 How much does an infinite amount of images cost?
Midjourney offers a free trial but it's limited to about 25 images, and Basic Membership, at $10 a month, will get you about 200 images a month.
But if you want an infinite number of images, you'll need the Standard membership, at $30 a month. All of the pricing details are available here.
The number of images you get is based on processing time, at roughly a minute per image. Standard Membership gives you about 15 hours of processing time, that's about 900 images.
But you can get infinite usage by switching to what's called "relaxed mode". Simply enter /relax into the message area and you'll be switched into a less intensive processing mode that you can use as much as you want.
Certain features aren't available while in relax mode, but you just enter /fast to switch back.
I'm on the $30 a month plan, and it's well worth it for the time savings, and the lift it brings to my content.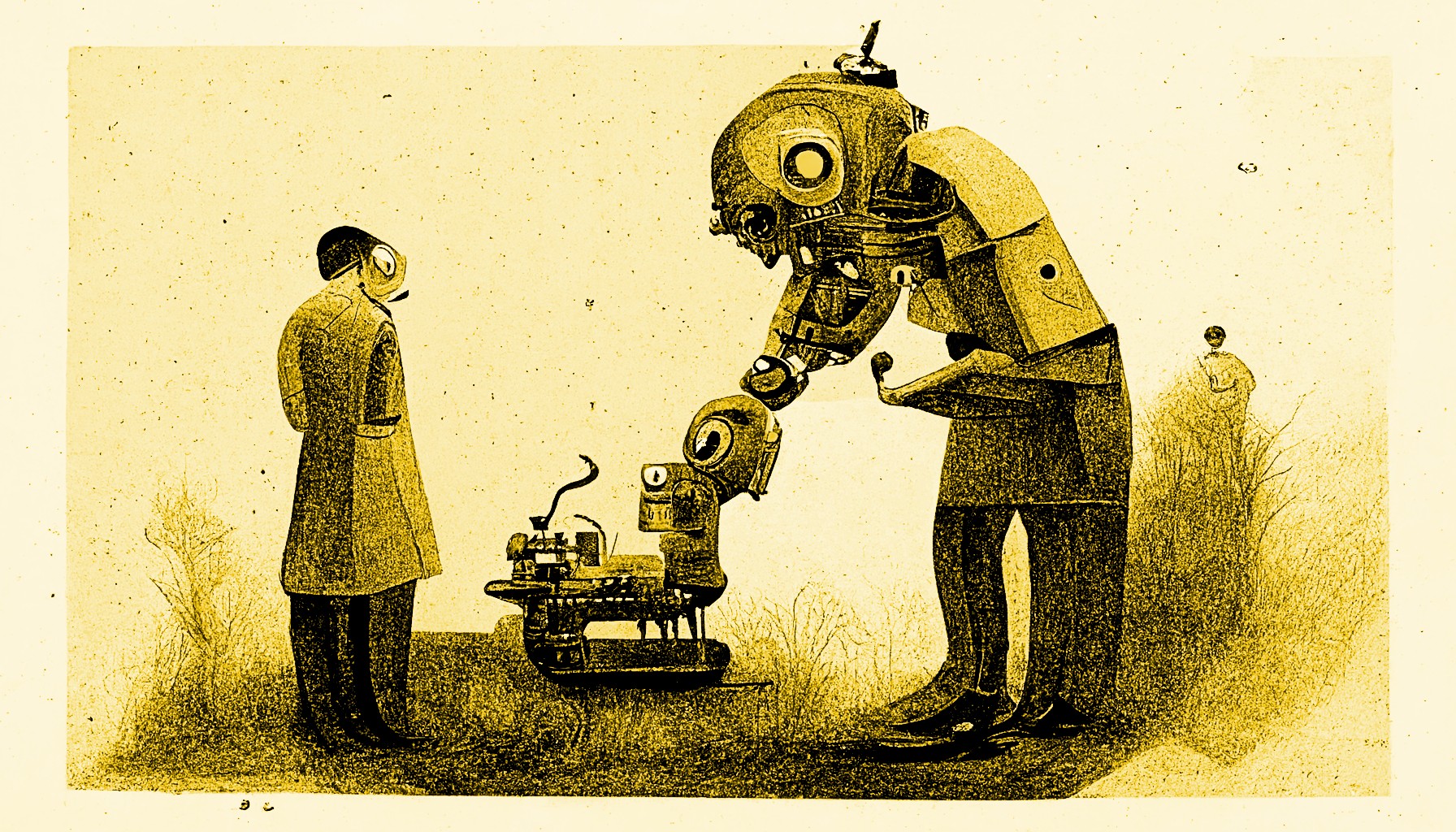 Learning to compromise with AI rather than battle with it
Now the fun starts. You have your piece of long-form content, and you want AI to generate images for you.
The concept is simple. You enter text, and AI comes back with a visual interpretation.
But it takes a little bit of experimentation to learn which prompts create the best images.
I like to start simple and then start building in elements, based on the results. So for this section for example, I started with "human, robot".
The image that came back wasn't clearly a human and a robot, so I started tweaking it and adding specific details: "human whispering to a mechanical robot"
Here's the key though – AI won't be able to deliver you the image you have in your head.
So aim for illustrations that have some key ingredients. Not hyper detailed realizations of the exact concept you are imagining.
The image I ended up with had a man in it, and a robot in it. I could spend hours trying to figure out prompts to get closer to what was in my head, or I can compromise and move on.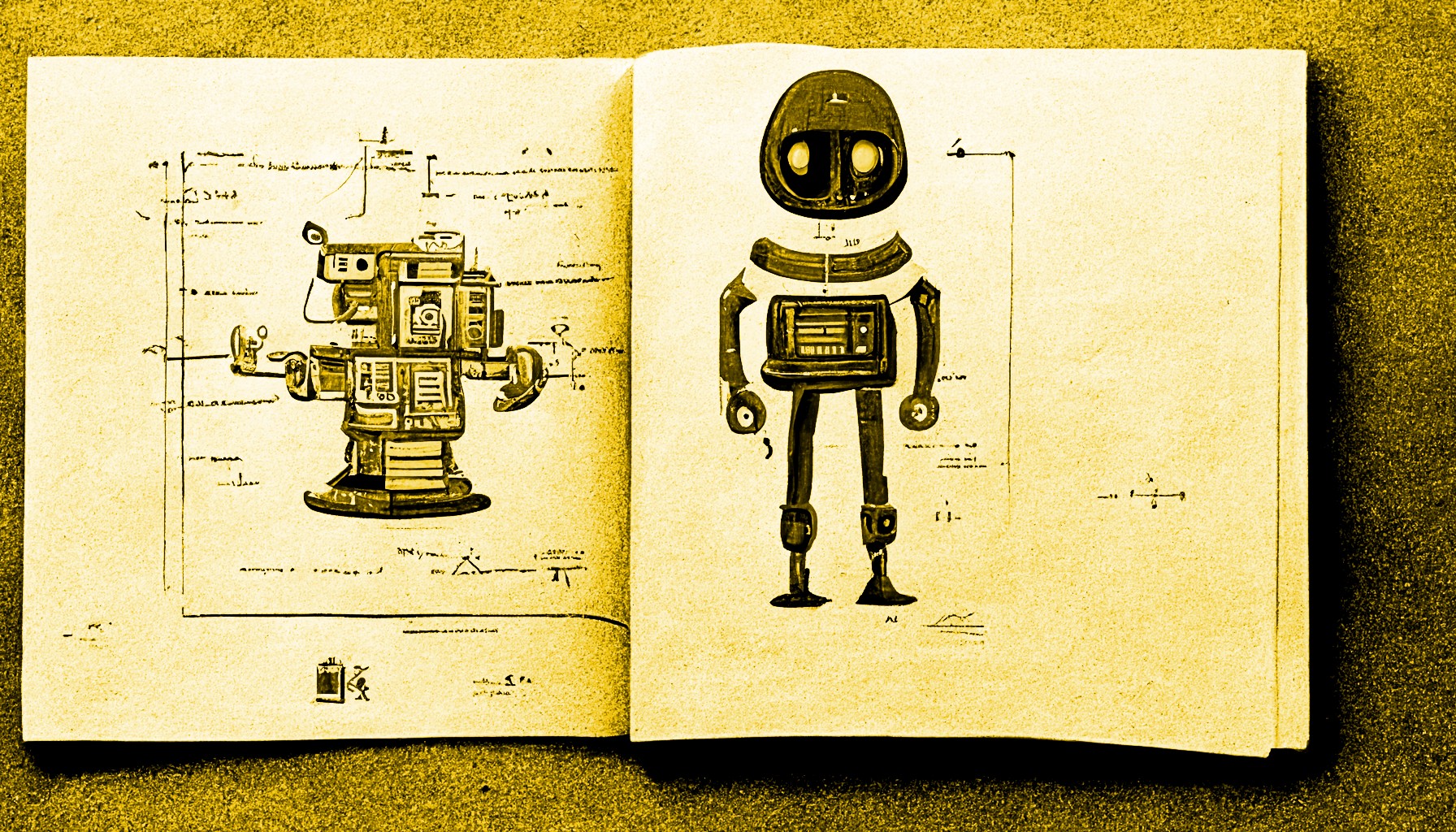 How to use AI to get specific results
Although learning to compromise is good, there are some specifics I've learned that get me better results.
It's worth reading the official documentation on prompt parameters as well as the FAQ, but I'm going to share a few things that I use all the time.
Whatever you put first in your prompt tends to be seen as more important
Commas can help separate concepts (i.e. robot, dog VS robot dog)
I add a comma and the word illustration to almost all my prompts for that editorial-style look
The default image size is square – not great for blogs, so I use a horizontal aspect ratio by adding two hyphens, then 'ar' for aspect ratio, colon, and then the ratio: –ar 16:9
So one of my prompts might look like this:
a robot holding a blueprint, illustration –ar 16:9
And here's a fun tool that helps you build prompts. You can learn some pretty cool stylistic prompts by playing with this and examining the prompts it gives you.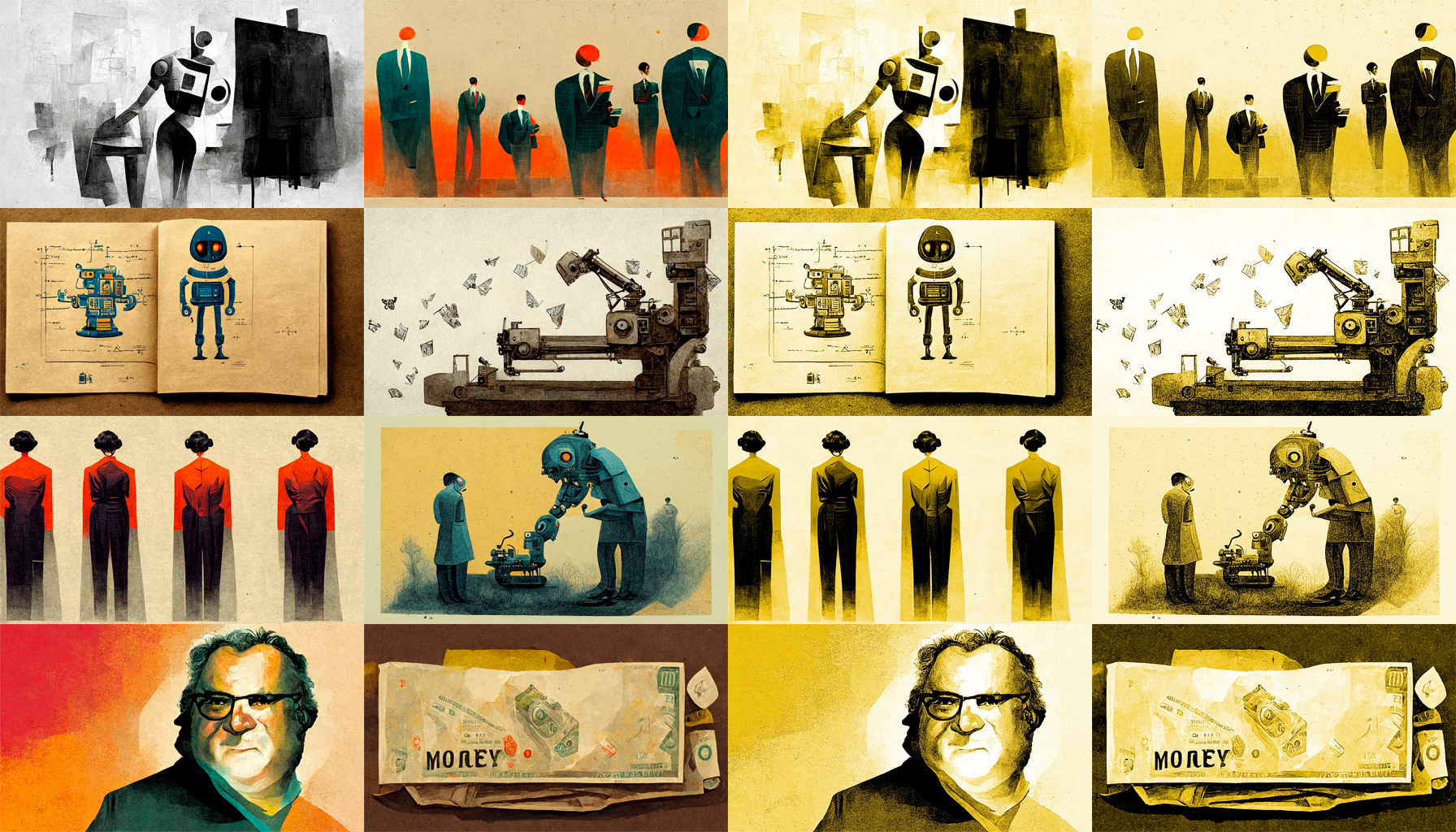 Now you have great illustrations — how to make them on-brand?
So now you have AI creating excellent editorial style images for you, but in all likelihood they are pretty varied in style, and Midjourney has its own distinctive color palette.
So how do you get a more uniform look so that your blog content is more on-brand?
I tried everything I could think of to get Midjourney to use a specific color palette, but nothing gave me results I was happy with.
I'm sure, in the future, it will be possible to specify a color palette, but for now, I use a free tool to make all my images monochromatic, using one of our brand colors.
It's really easy to do. To begin, go to PIXLR.com and choose the advanced editor, Pixlr E. Then click the "open image" button and open one of your AI images.
Open the Adjustment menu along the top and choose "Auto B&W".
Now go to the Layer menu and create a new layer.
In the tools panel on the left, you'll see a circle with white in it. Click it and change the HEX code to your brand colour.
Use the fill tool (it looks like a bucket) and click anywhere on the image to fill your new layer with your brand color.
Find where it says Layers in the panels on the right. Under it that you'll see a thumbnail of your image and of your fill color.
With your fill layer selected, click the three dots on the layer panel, and change "blend mode" to "overlay."
Now you should have a beautiful monochromatic, on-brand image for your content.
Another shortcut. Paste your image into in a Powerpoint slide. Click "color" to make it black and white. Click color again to add a specific color.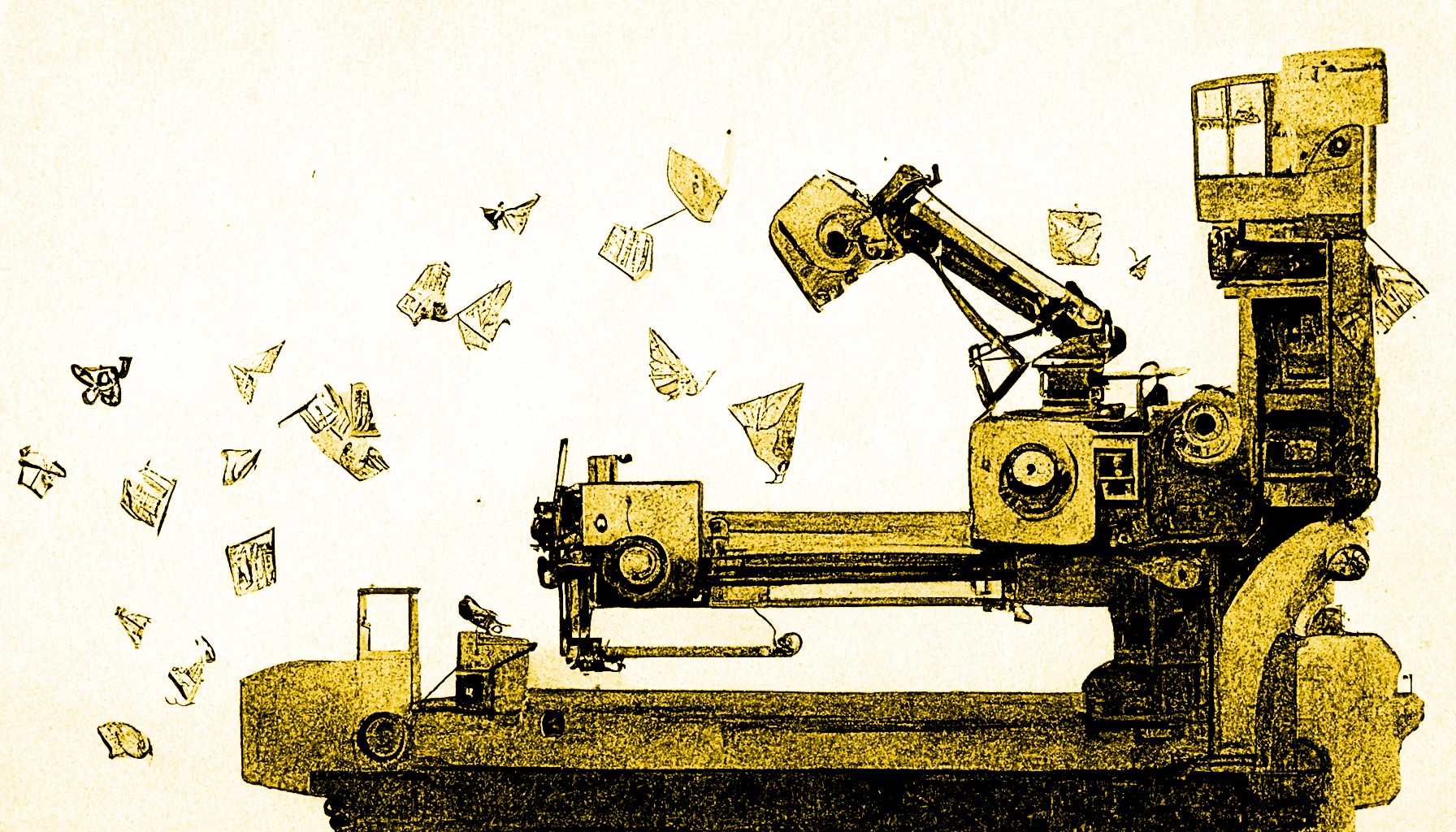 Never use stock imagery again
You now have access to an infinite number of on-brand illustrations for your content.
If you want to see how all this works in practice, you can watch me go through the entire process here to create an image for my blog.
In the video, you'll pick up a few extra tips and tricks, but overall it's the same, simple process:
Tell Midjourney what your content is about.
Grab your AI-generated image.
Make a small tweak in PIXLR.com.
You never again need to publish a wall of text. You don't need boring stock imagery, and you don't need to pay a fortune for an illustrator or designer.
Point of interest: A digital artist used Midjourney to help him create a piece of art that won first place at an art competition: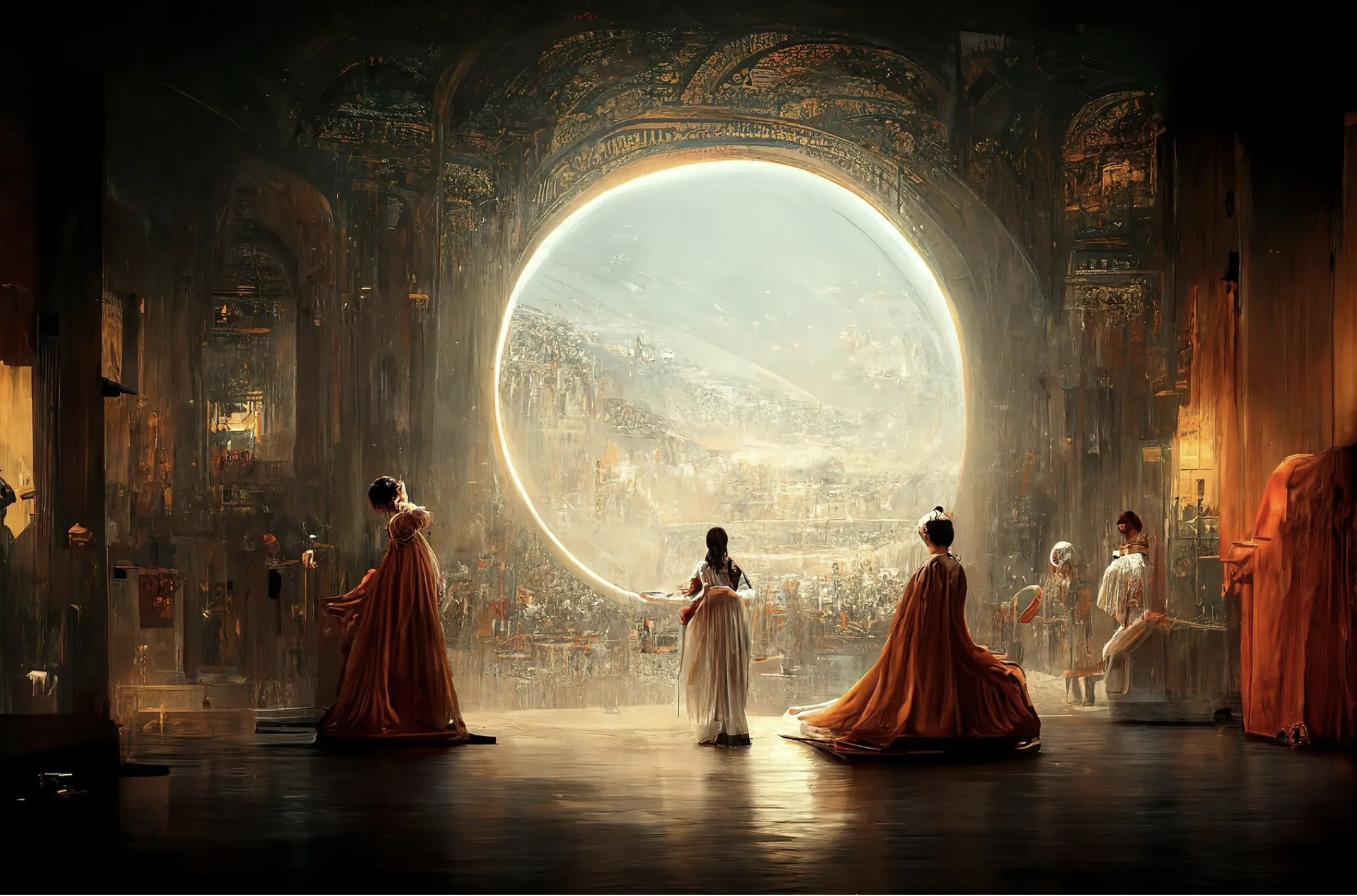 All thanks to the magic of artificial intelligence — and a little human intervention.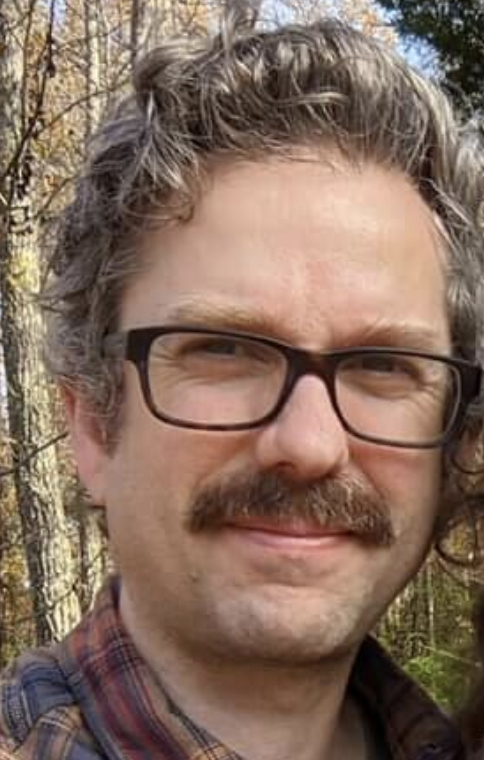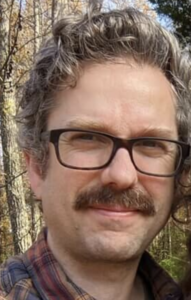 Frank is a digital strategist who works with his wife, Marci Cornett. Frank and Marci will help you define your personal brand, align your online presence, shine through your content, and amplify your message so that you rise above the blah.
Connect with Frank on Linkedin, or read more on the Frank and Marci blog.