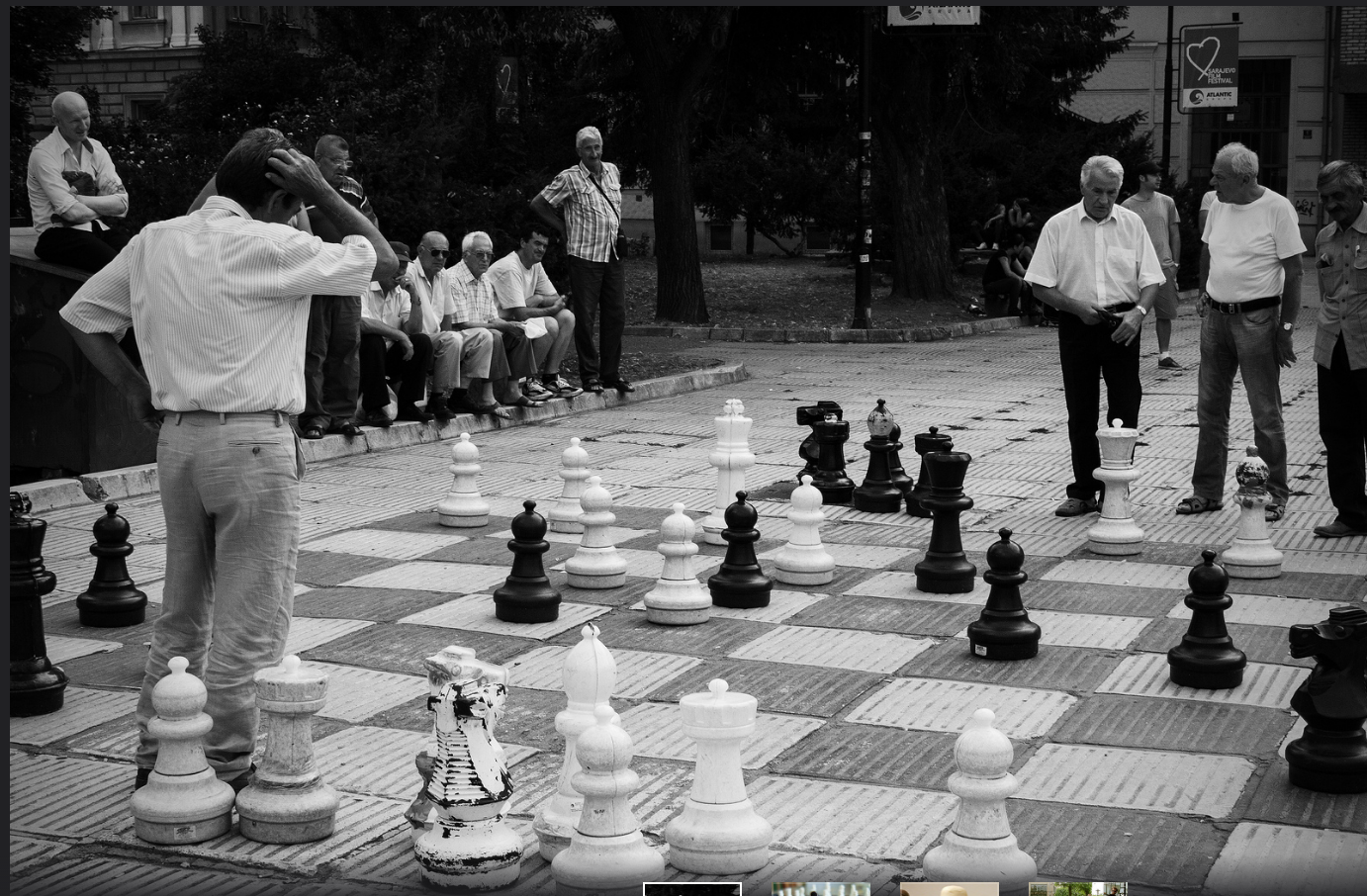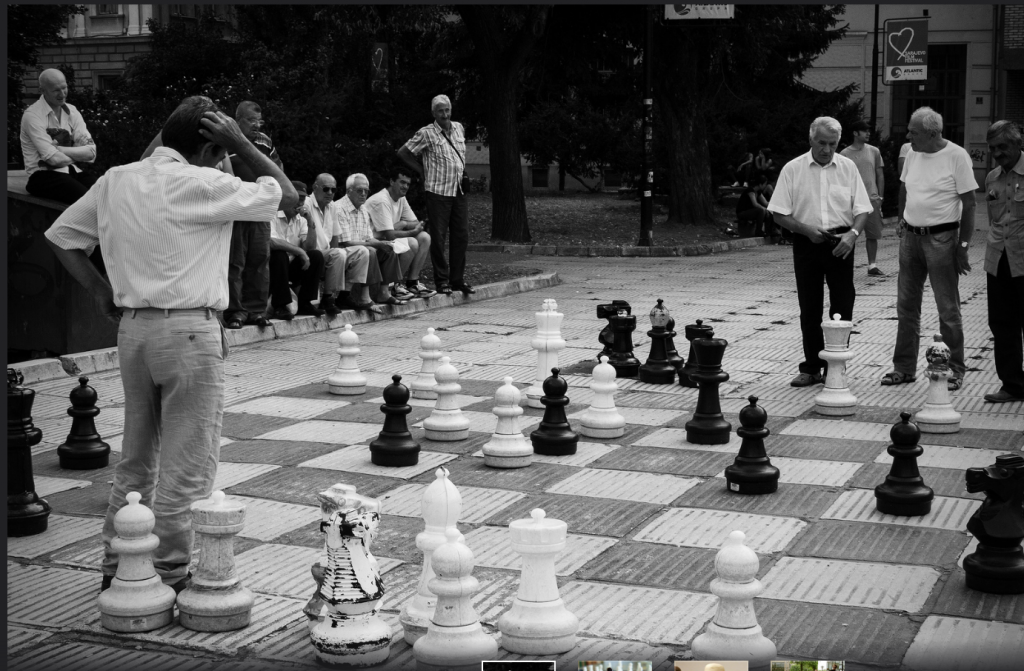 I saw this question posted at a recent marketing conference and I think it will resonate with many readers. I'll answer it as best I can today:
"My challenge is finding an authoritative voice for our brand in a cluttered and competitive category. There are many brand publishers vying for the attention of consumers. Specifically, the financial category is littered with "experts" offering advice to consumers, which makes the waters difficult to navigate. Some of the experts offer sound advice; some do not. How does a brand build out a content strategy that can feel trustworthy and reputable, while still maintaining the brand's identity and helping to improve ROI?"
A big question. And I like big questions. Here is the process I would go through to help this marketing professional navigate in a crowded content market.
Define the message
I never assume a client has an effective marketing strategy and well-defined message. So the first step in a content strategy is to make sure there actually is a strategy. Does the company know where it fits in the competitive eco-system? Does it have a message based on data and consumer research? What is the story?
Can the business finish this sentence: "Only we …"
Information density analysis
It sounds like this space is experiencing Content Shock. It's getting noisy and more expensive to compete as "experts" flood the niche with advice.
So let's quantify the problem. Just how bad is it? Let's assess the information density for specific keywords through a few tests including a simple Google search. This will give us specific data to allow us to quantify what it will take to compete in this space and possibly find some niches where we could compete cost-effectively.
Here is the sneaky little secret of content marketing. The most effective strategy is to create Content Shock for your competitors. If you can find an unsaturated niche, that is a golden opportunity for you to begin to create helpful quality content that eventually attracts search results. Literally, you want to overwhelm the niche with quality content as rapidly as you can.
Content strategy: How do we maneuver?
All the marketing options out there might seem overwhelming but when you get down to it, our strategic options are rather limited. Usually our strategy is dictated to us by the competitive circumstances. We need to look at the company's market position, its budget, resources, and skill sets. Even the company culture plays an enormous role in your options. A very conservative company is going to embrace a very conservative strategy, for example, limiting the ways you might "stand out."
Since this is a niche with high content density, we will probably need to get creative with our options to maneuver with our content. There are lots of opportunities to maneuver and a few we might look at would include:
Content platform: Have competitors been slow to embrace podcasts? Instagram? Streaming video? Webinars? Is there an opening?
Content type: Successful brands usually have a blend of content types that answer questions, tell stories, and bring color to the brand.  Have competitors left one of these options open? Can you create specific needs-based content left unattended by your competitors?
Content personality: Can you differentiate your position by the personality of the content? Can you add humor, gravitas, intrigue? Do you have a "celebrity" executive who could immediately earn the attention and respect of your audience?
Audience: I recently did a study for a client that showed their competitors had ignored younger customers. In fact, the average age of a competitor customer was nearly 50. We were able to craft a content strategy for an under-served demographic. For another client, we saw that competitors had a disproportionate number of content customers in the UK. The rest of the English-speaking world was wide open for us.
Distribution: Content is a valuable asset and we need to try to leverage it every way we can. Today how we distribute and promote our content can help us get an edge in a crowded market. Is there an opportunity for influencer outreach? Advertising?
The voice
I don't have a tremendous amount of information on this company but it's probably a safe bet that a firm in the financial sector will be conservative and probably burdened by a lot of regulations.  Difficult? Yes. But also an opportunity.
I recently featured a case study of one of my financial segment clients who was toasting their competitors through an aggressive content strategy. Their key to success was a decision to hire an attorney to review content quickly.
The point is, even hiring a lawyer for rapid approvals is a way to get an edge. It might seem weird, but the voice of the company isn't going to come from a blogger or agency, it will be ultimately determined by the leaders in the company who set the tone for the company culture. And the only way to change culture is through education at the top that results in sponsorship.
Measurement and ROI
The last piece of this big question is about ROI.
I would love to be the person who tells you that this is easy and content marketing is a quick path to fame and fortune. But it just isn't that way. We have to run our businesses on what is, not on what we would wish it to be.
First the good news. About 80 percent of marketers achieve increased awareness through content marketing, even in the first year. That's awesome. After a couple years, that goes well above 90 percent. But only 35 percent realize an increase in sales in the first year. So if you go into this expecting new sales right out of the box, you're setting yourself up for failure.
It's important to set appropriate expectations when defining your marketing goals. I recently suggested a helpful plan to adjust your goals over time, based on expected results over the first 3-4 years. Another key measurement strategy is to consider the impact of qualitative data as well as quantitative.
A final consideration is the content advantages beyond ROI. If you're competing for top talent, you're going to need an effective digital presence. There is a probably a minimum content presence you'll need to be relevant to investors and other stakeholders. So look at the whole picture and consider all the possibilities that can lead you to your value calculations.
I love digging into big strategy issues like this … it's what I do best. If you're facing tough marketing strategy problems, perhaps we could work together to get things moving in a positive direction for you. You can connect with me here.
Illustration courtesy Flickr CC and Piergiuseppe Colazzo