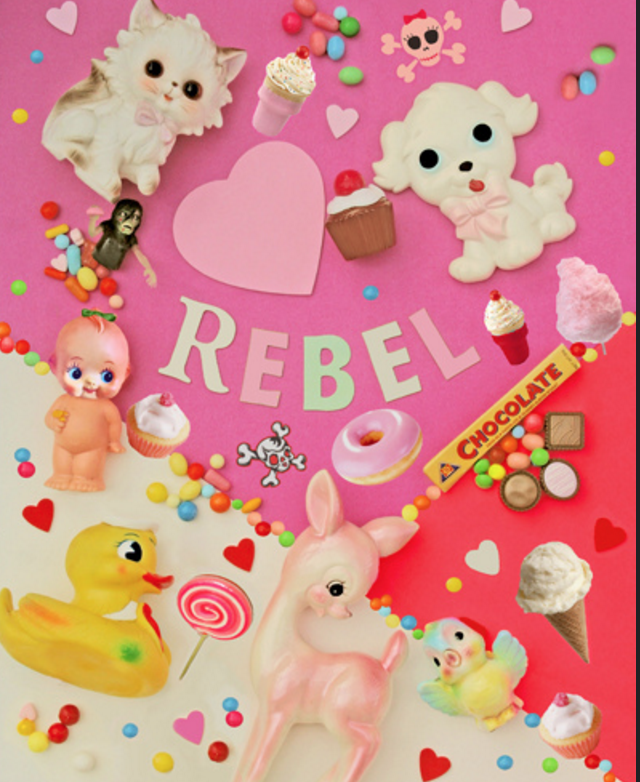 By Mark Schaefer
There are so many tutorials, webinars, and free guides out there about how to create content for the web but nearly all of them miss one critical idea — the most successful content doesn't necessarily follow the rules. It is uncommon.
Here's a step-by-step content creation process I saw in a recent blog post:
Business strategy and goal setting
Identify key metrics
Develop buyer personas
Develop editorial mission statement
Create editorial calendar
Adopt data collection and reporting schedule
Write an article (following key SEO principles)
There are good fundamentals here but if you only follow these steps every time you could be creating soulless, antiseptic, boring content. Once we are boxed-in by needs, personas, and schedules, where is the fun, spontaneity, and passion? Sometimes, you just need to break the rules.
If you follow the path outlined above, please realize that it's probably the same rules being followed by your competitors who have created the similar personas, content schedules, etc. To create content that truly stands out, resonates, and gets shared, you must be willing to stretch beyond these boundaries to create something that challenges, provokes, and entertains.
To win in a crowded content world, here are a few rules you might need to break right now.
Customer personas
Without a doubt, customer personas are necessary to keep things organized and focused in many situations, especially when you are creating content for large and complex organizations. The best personas capture digital behavior and preferences as well as personality traits. But I can think of nothing more boring than creating scripted content that you think a made-up person is going to like.
The biggest mistake I ever made in my blogging journey was stuffing myself in a persona box and writing content for some dreamed-up audience. Once I had the courage to create posts that reflected my own values, ideas, and personal stories, an amazing thing happened — instead of finding my target audience, my target audience found me.
Content calendars
I once had a client who missed an opportunity to comment on a piece of legislation that affected their entire industry. The new law was all over the news and their customers were in an uproar, but this company didn't even mention it on their blog. Their explanation was, "It wasn't on the content calendar."
Please, look up once in a while folks!
A good content calendar is not just an editorial planner. It should also guide your promotions and measurement. Be sure to build-in the opportunity for improvisation.
Editorial mission statement
Frankly, I don't even know what that is. If you have one of those, tear it up. If you have business goals, you have business goals. That's the editorial mission.
SEO
We sure love Google juice and we want more, more, more. But guess what? Sometimes you get the most search benefits from ignoring SEO.
I recently wrote a post that demonstrated how obsessing with SEO actually inhibits your ability to get massive attention for your content. The content that goes viral is original and bold. If you only manage for SEO, you're optimizing for common, popular keywords. SEO works against viral.
Break some content marketing rules
If you think about it, almost all the content we produce is boxed-in in a pretty dramatic way. We're told that we need a certain headline length and style. Videos are supposed to some optimal length. To appease Google, we have a long list of rules for our content format and style. Creativity is constricted because our post has to show up well on a screen that is the size of your hand … or wrist. In many cases, what we produce isn't for our customers, it's for our Legal Department.
I think we can agree by now that the opportunity to stand out is becoming narrower and narrower as the amount of content on the web explodes. Sure, we can try to promote our way to glory, but the truth is, you can trick somebody into clicking a link, but you can't trick them into reading your content and sharing it.
You still have to do the work. You still have to deliver uncommon content.
And to do that, we need to re-visit the "rules."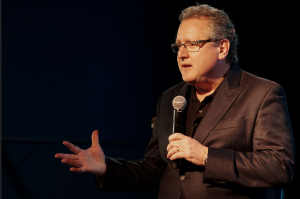 Mark Schaefer is the chief blogger for this site, executive director of Schaefer Marketing Solutions, and the author of several best-selling digital marketing books. He is an acclaimed keynote speaker, college educator, and business consultant.  The Marketing Companion podcast is among the top business podcasts in the world.  Contact Mark to have him speak to your company event or conference soon. 
Illustration courtesy Flickr CC and Missy.