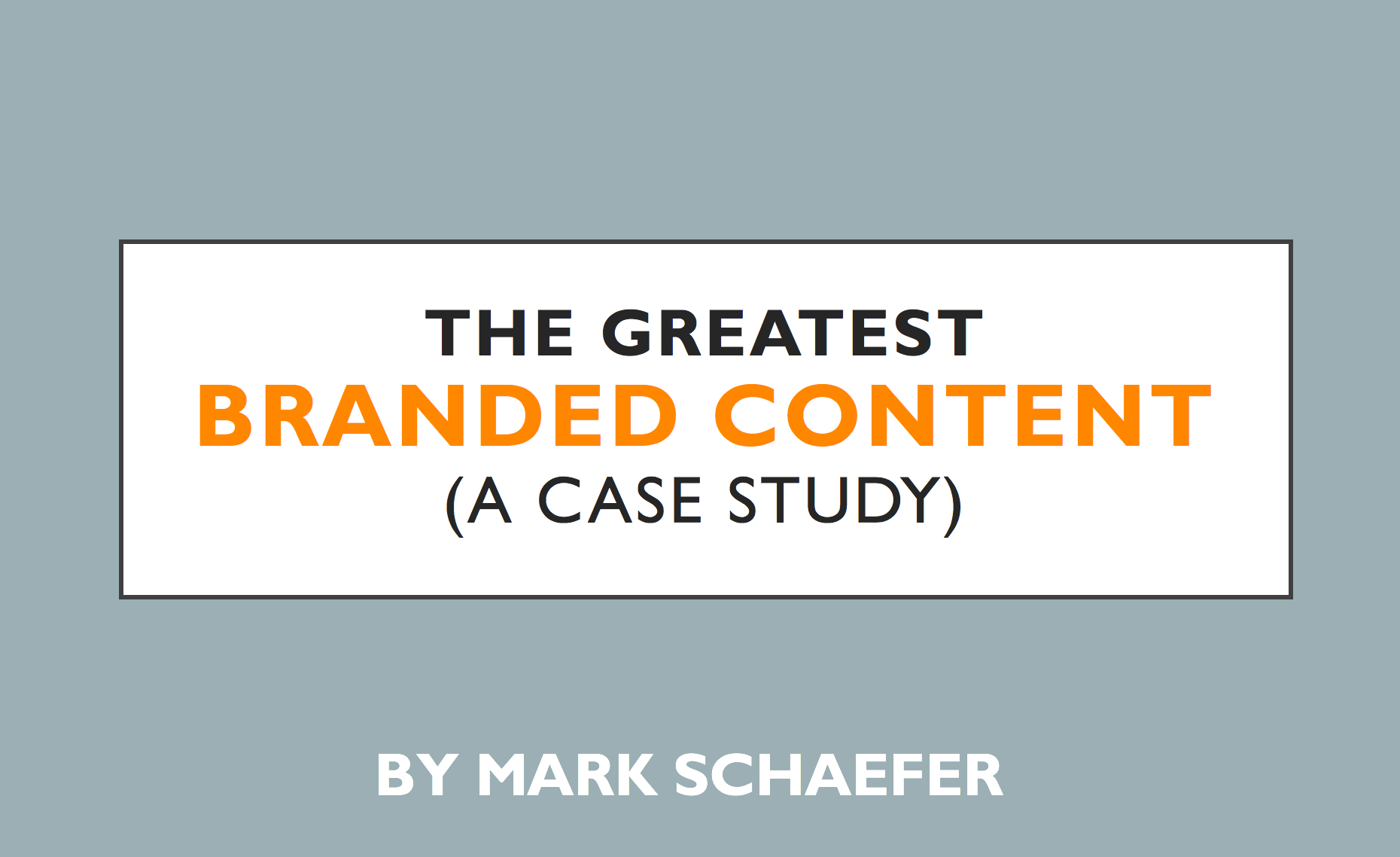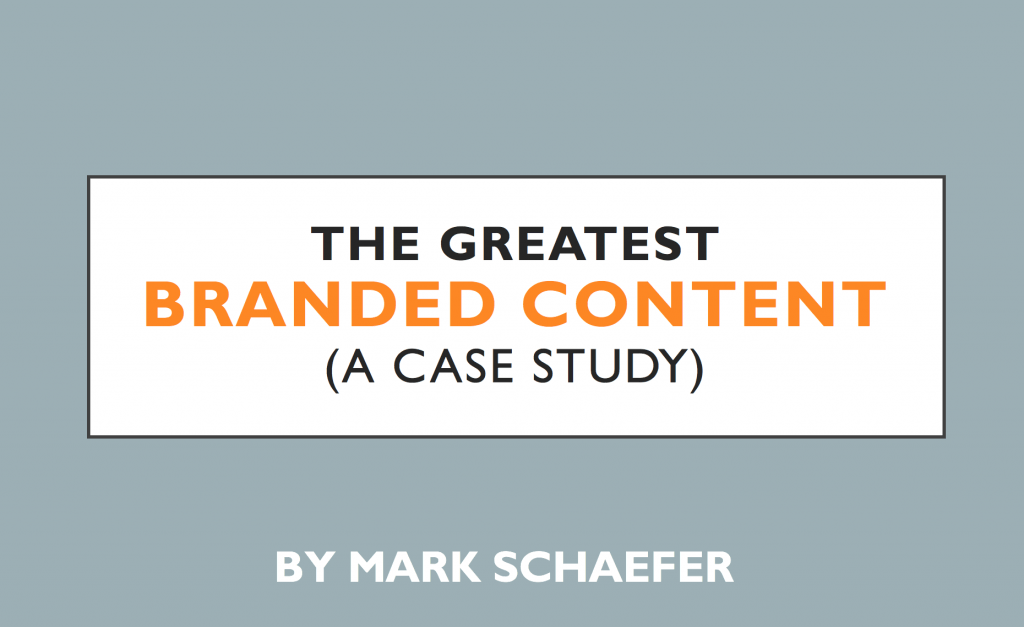 By Mark Schaefer
I was recently asked to name what I thought was the best branded content case study, and I will provide my favorite in this post.
The answer to this question is trickier than it seems. To many people, "branded content" is just another sneaky way to get your name in front of people. But to be effective in content marketing today, you have to be relevant and superior. Every day. Every time.
And that means adopting a mentality beyond "make the logo bigger."
My choice …
So with that little preamble, I would like to disclose my favorite branded content case study from the past year (or so) and explain why. Here it is:
If you can't view the video embedded above you can view it here: North Face video.
Let's reveal what makes this video so great that it has received 8 million views.
One chapter in a long story
North Face is a masterful storyteller. This video isn't a gimmick or a one-off — It's just one chapter in a multi-year tale of the company and its customers. To build trust and credibility, you must create content consistently over time.
The customer is the hero
One of my biggest frustrations with content marketing is the inward focus of the effort — how we tell a story about us. Guru after guru is out there teaching about classic story telling and how we cleverly reveal the arc of our company tale.
For the most part, people don't give a crap about the "arc" of your company story. People really only care about themselves and what makes them happy today. This tale from North Face is not a story about the company. It's a story about the customers and that makes all the difference, doesn't it?
Defining connection
I am not an extreme sport kind of guy although I once fell off a cliff and lived to tell about it. But if I were an extreme sporter I would absolutely identify with the images and drama of this video.
This content creates an incredible emotional link by redefining obsessed as devoted, crazy as calculated, and madness as pioneering. It justifies a lifestyle. This is a group of people who may regarded as strange outsiders and North Face is telling, them "it's OK, you belong."
Specifically, you belong to us.
Why is this so important? An 80-year study on the lifestyle choices that lead to good health concluded that stable relationships are the number one predictor of long life. The study concluded that "loneliness kills." We all want to belong and this video taps into a deep human need.
The ultimate branded content case study
Here is proof of the greatness of this video.
One of the comments under the video says:
"Now THAT is how you advertise!"
Indeed.
We are moving inexorably toward an ad-free world because people hate ads, avoid ads and don't trust ads. The rise of the subscription model (like Netflix) is where the future is heading.
So a video like this … this is the new advertising. Content that serves, inspires, entertains, and celebrates the most important people in the world — our customers.
Marketing is broken. We are a professional discipline that routinely interrupts, broadcasts and annoys people with our latest SEO scheme for links or email blast.
But something like this. Well, it gives me hope.
Note: In 2019 one of my readers noted that this video was no longer available on the North Face site. I don't know why they would take down such a popular video but I'll try to find that out. In the mean time, I posted the same video from a fan, which has just a few thousand views.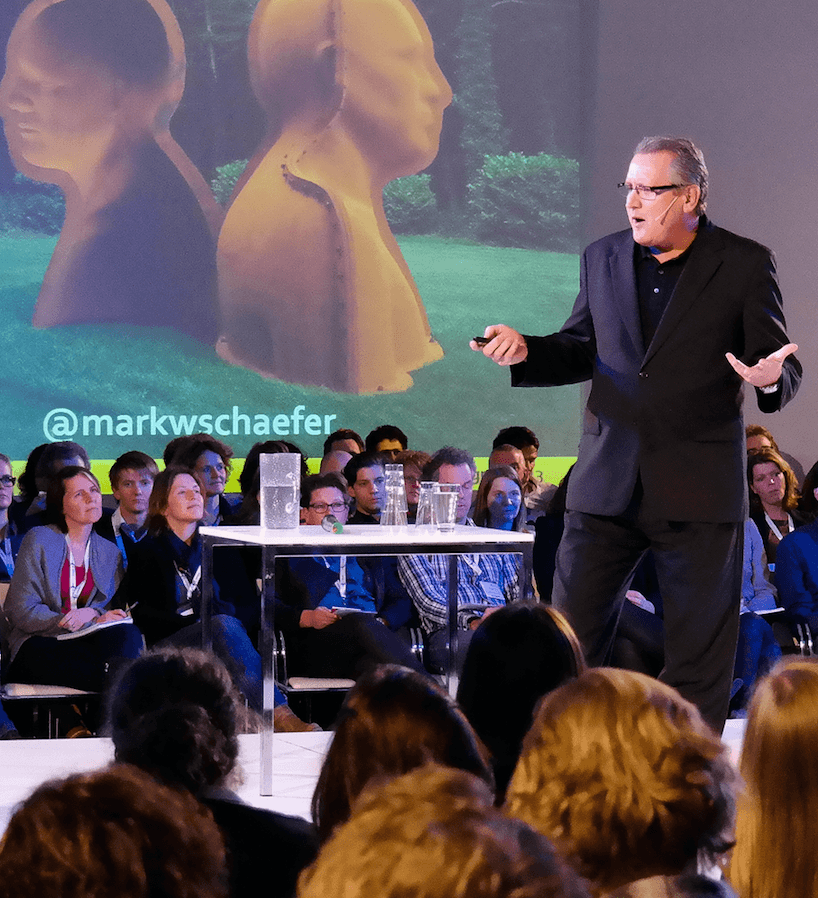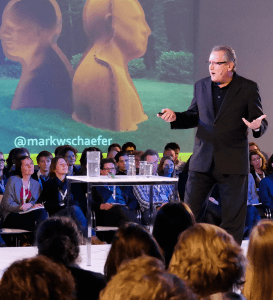 Mark Schaefer is the chief blogger for this site, executive director of Schaefer Marketing Solutions, and the author of several best-selling digital marketing books. He is an acclaimed keynote speaker, college educator, and business consultant.  The Marketing Companion podcast is among the top business podcasts in the world. Contact Mark to have him speak to your company event or conference soon.