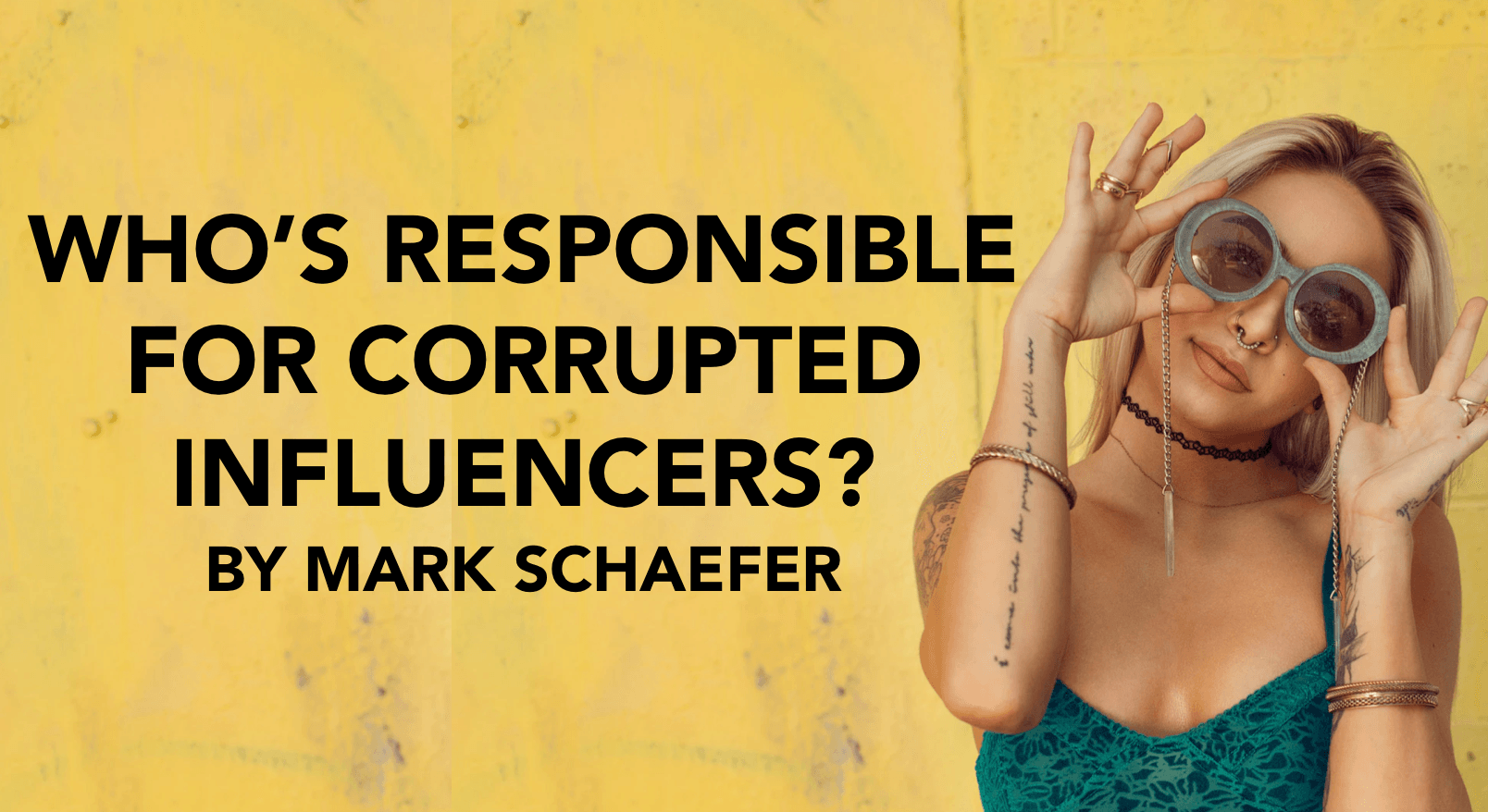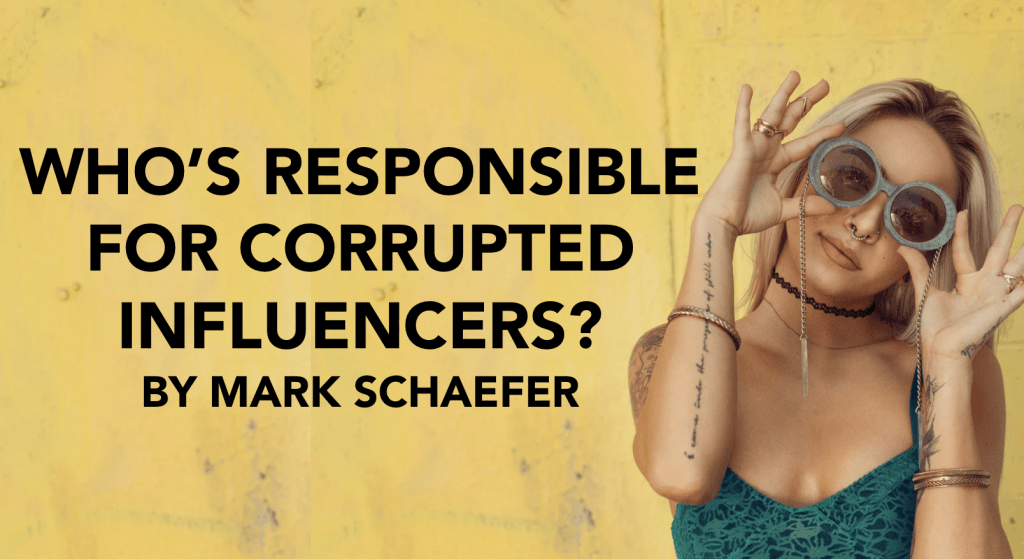 By Mark Schaefer
I admire Unilever CMO Keith Weed. He has done an admirable job over the past few years calling BS on fluffy marketing practices, holding agencies accountable, and calling out the crisis in executive marketing education. He also has magnificent hair. But I digress.
However, I believe his latest shot across the bow has gone astray, a criticism of corrupt practices in influencer marketing.
In an article in the Wall Street Journal, Weed claims he won't do business with influencers who buy followers and blamed the influencers and social media platforms for corrupting influence marketing. I don't think he's placing blame in the right place.
To be sure, influencer marketing is red-hot but has lost some of its shine after numerous reports surfaced about fraud that exists from influencers who buy followers and use bots to make it look as if there are more people engaging with their posts.
The WSJ article said that mid-level influencers—those with between 50,000 and 100,000 followers—often have about 20 percent fake followers. In essence, brands pay influencers millions of dollars each month to reach follower that are fake.
Corrupt influence marketing
"At best it's misleading, at worst it's corrupt," Weed said in an interview. "For the sake of a few bad apples in the barrel, I believe there is risk in the area of influencers."
The consumer-products giant, which spent more than $9 billion on marketing its brands last year, said it wouldn't work with influencers who buy followers.
Weed is calling for social media platforms to do more to fix the corruption issue and wants more measurement and oversight from companies like Facebook to ensure the problems are eradicated.
"Some platforms already do things in this area, but they have to do it at a larger scale and with more transparency, so the industry can be reassured that the influencers on their platforms are not using these practices," he said.
Where does the fault lie?
As much as I admire Mr. Weed and his coiffure, I think he is looking for some sort of influencer marketing "easy button." This is a common problem I observe in the industry these days. We would love to rely on a social media platform, an algorithm, or a dashboard to lead us to the best and most honest influencers.
In truth, the responsibility must squarely lie with the company hiring the influencers. Let me explain.
In this day, an influencer may be more important to your brand than many of the employees working in your own marketing department. There have been many examples recently of influencers creating rapid awareness for a brand, even doubling or tripling sales of a product in a short period of time. More people will know which influencers represent your brand than the name of the person running your company.
These highly-visible and impactful influencers are an extension of your brand. You would not use an algorithm to hire an employee. You would not blame LinkedIn if an employee had faked a resume.
Likewise, the same sort of detailed vetting and care must be exercised when connecting to influencers.
Where corruption can occur, corruption will occur. And in some ways, it may get even harder to spot the fakers in the future. If you're going to play in influencer marketing, you better be prepared to do the work. You will not be able to rely on algorithms and dashboards for influencer integrity and success. You'll need to examine these resources critically and personally to know their backgrounds, style, and values. You're literally putting your brand on the line with these people.
Impact of measurement
Another self-inflicted problem is the measurement standards for influencer marketing. You're going to get in trouble when you try apply the same "reach" measures we use in advertising to human beings. This is another example of looking for a marketing easy button that is not there.
While audience size, cost-per-view, or cost-per-click can be indicators of success, they do not tell the whole story of a person's impact. If the only thing you care about is the size of an Instagram audience because it's easy to measure, you're helping to drive corrupt industry practices. How is Unilever and other large companies assessing influencers and hiring them? Is "reach" the primary measure?
Influence marketing has become a mainstream business activity and it's time to treat it as such. Put the full weight of responsibility on the employees and agencies who are hiring these folks. If you're hiring people to represent your brand, you're responsible for the integrity of that relationship — not Facebook, YouTube, or Instagram. And it is a relationship.
Your thoughts?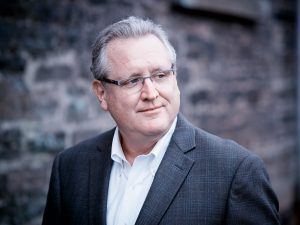 Mark Schaefer is the chief blogger for this site, executive director of Schaefer Marketing Solutions, and the author of several best-selling digital marketing books. He is an acclaimed keynote speaker, college educator, and business consultant.  The Marketing Companion podcast is among the top business podcasts in the world.  Contact Mark to have him speak to your company event or conference soon.
Illustrations courtesy Unilever and Unsplash.com