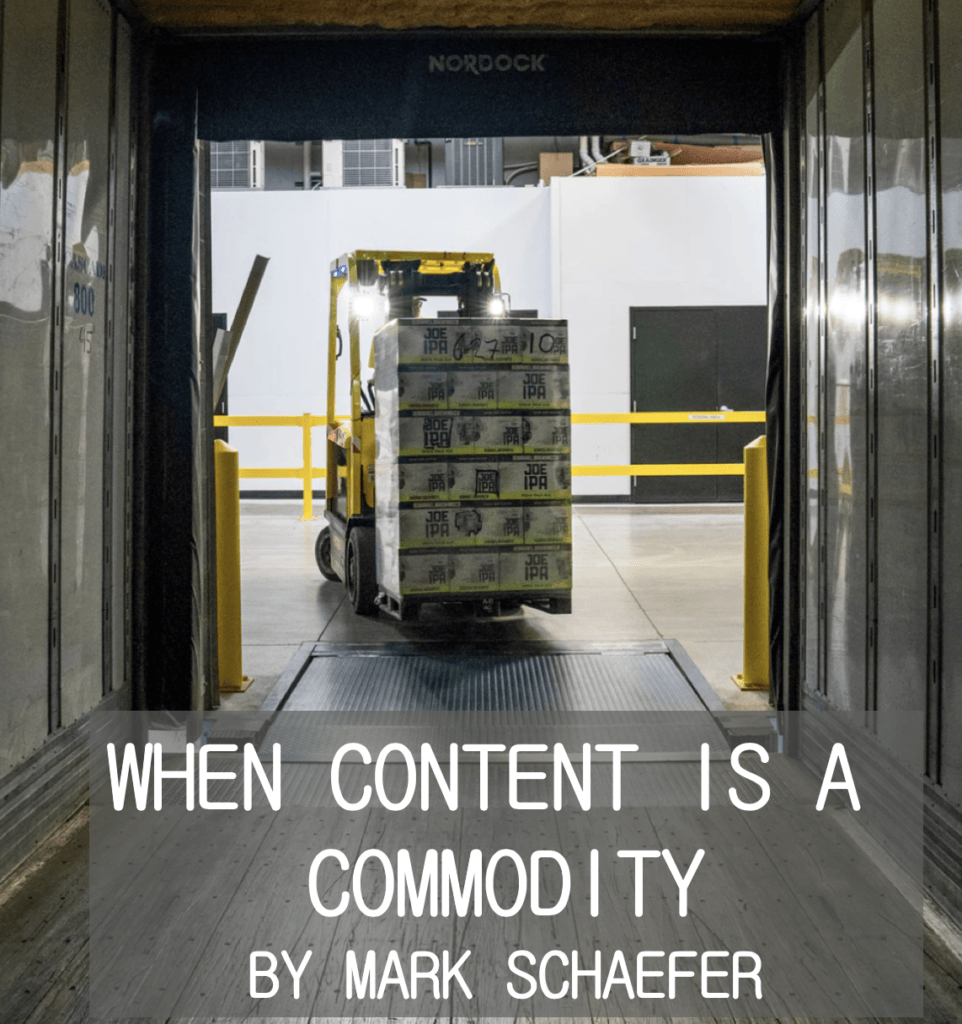 By Mark Schaefer
A news clip from yesterday's TechCrunch:
Fiverr is acquiring ClearVoice, a company that helps customers like Intuit and Carfax find professionals to write promotional content.

The two companies seem like a natural fit, as they both operate marketplaces for freelancers. Fiverr covers a much broader swath of freelance work, but CEO Micha Kaufman   said the marketplace's professional writing category grew 220 percent between the fourth quarters of 2017 and 2018, and he predicted that the need for content marketing will only increase.

"The types of channels that brands and companies need to be involved in and engaging in conversation with their audience are just growing," Kaufman said. "I think any brand today that wants to be relevant needs to create a lot of engaging, interesting, creative content in their space, and I think that creates a high demand for good content writers."
Of course we all knew that content has become commoditized, but this sort of slaps us in the face with the fact, doesn't it?
Content shock is the strategy
Let's be honest. Nobody is going to subscribe to the Carfax blog for its scintillating content. This news report is a reflection of the fact that the most prevalent content marketing strategy today is to overwhelm a market niche with so much content that you impact or dominate the SEO results. In short, you're creating content shock for your competitors.
I do think there is still a place for quality content on the web (I have a new post about that coming out soon) but if we're honest, content marketing today is primarily an arms race dedicated to filling a niche with a continuous stream of Google-sufficient content at the lowest possible price.
In a world where the "arc of your story" matters less than your "contract with Fiverr," I wonder if we'll start to see tracks at conferences like Content Marketing World dedicated to the commodity strategy? Will we see panel discussions on how to out-crap the competition? On the best strategies to overwhelm a niche for as little money as possible? How to find the right content mill for your business?
Quality has become a niche play
Studies show that most corporate content is neither seen nor shared. It is a placeholder. A box to be checked. For many, we're creating content because we're afraid not to.
There is still a place for thought leadership and quality but I don't think that is where most of the money in the business is being spent today … which is why the Fiverr content mill grew 220 percent in 12 months.
I'm a rational business leader. I want to see the world as it is and adjust, adapt, and help my customers win. It is what it is.
But as one more area of the web becomes commoditized and automated, a little part of me dies. I can't help but miss the days when we thought social media could unite, businesses would be part of a human conversation, and content marketing was a place where a story really mattered.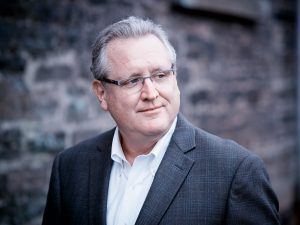 Mark Schaefer is the chief blogger for this site, executive director of Schaefer Marketing Solutions, and the author of several best-selling digital marketing books. He is an acclaimed keynote speaker, college educator, and business consultant.  The Marketing Companion podcast is among the top business podcasts in the world. Contact Mark to have him speak to your company event or conference soon.
Illustration courtesy Unsplash.com