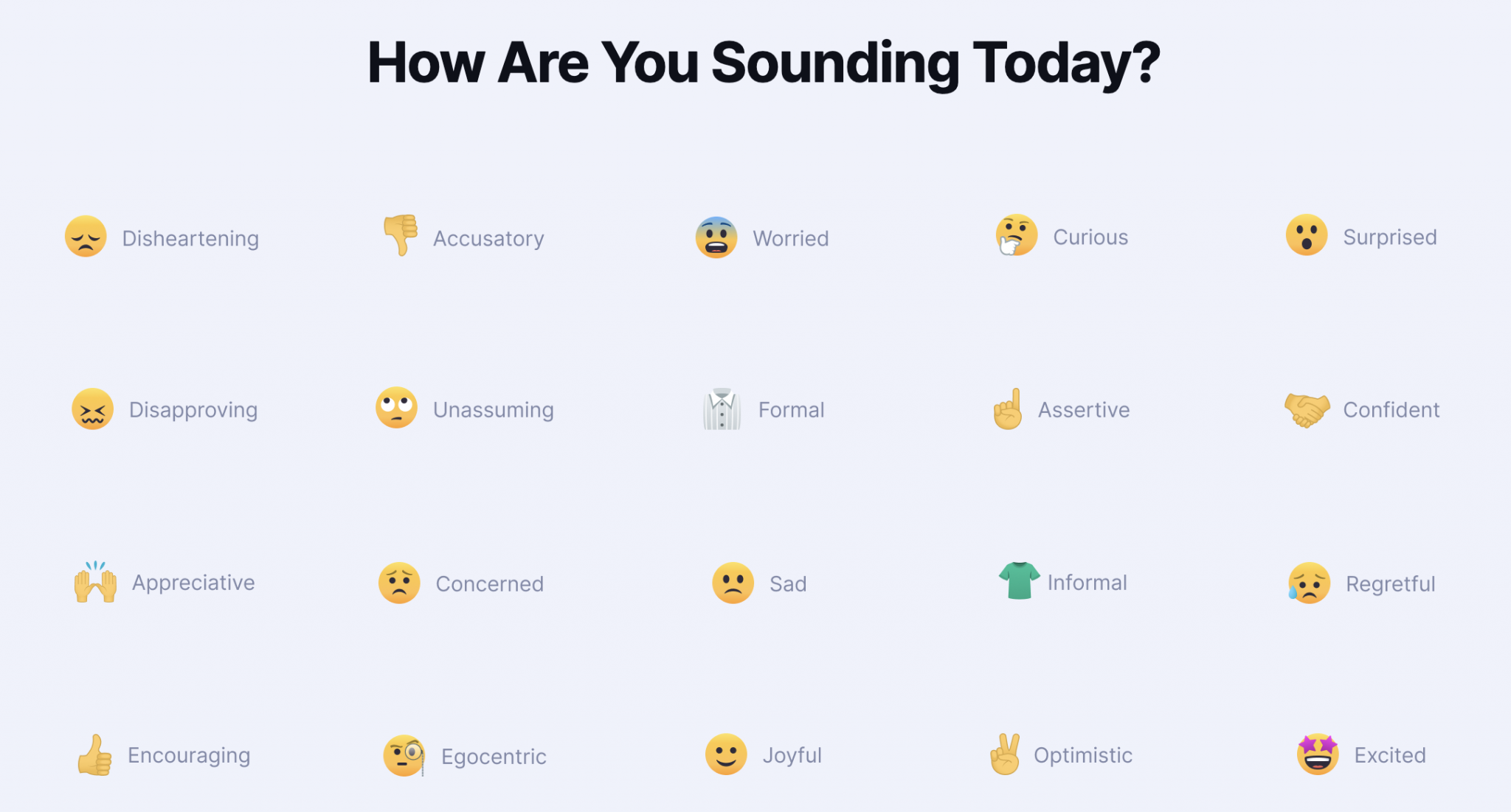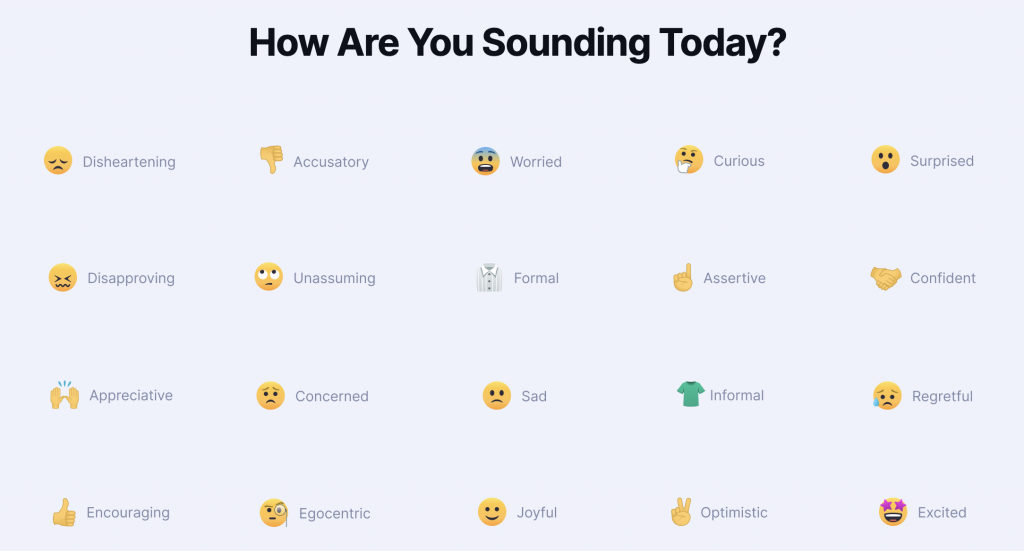 I am a big fan of the Grammarly app. This is not an ad or a paid sponsorship (I don't do that) but I like the app and have benefitted from it in many ways over the years (I am a sloppy typist!) Today, I'll report on a special way to use this app to discern the emotional tone of your content. Pretty important!
Obviously, the primary use of Grammarly is grammar. I use Grammarly as a Chrome extension so it automatically jumps into action whether I am writing an email, blog post, or tweet. It suggests corrections on the fly which is super helpful to somebody who writes more than 30,000 words a month! Yes … I have worn out my keyboard: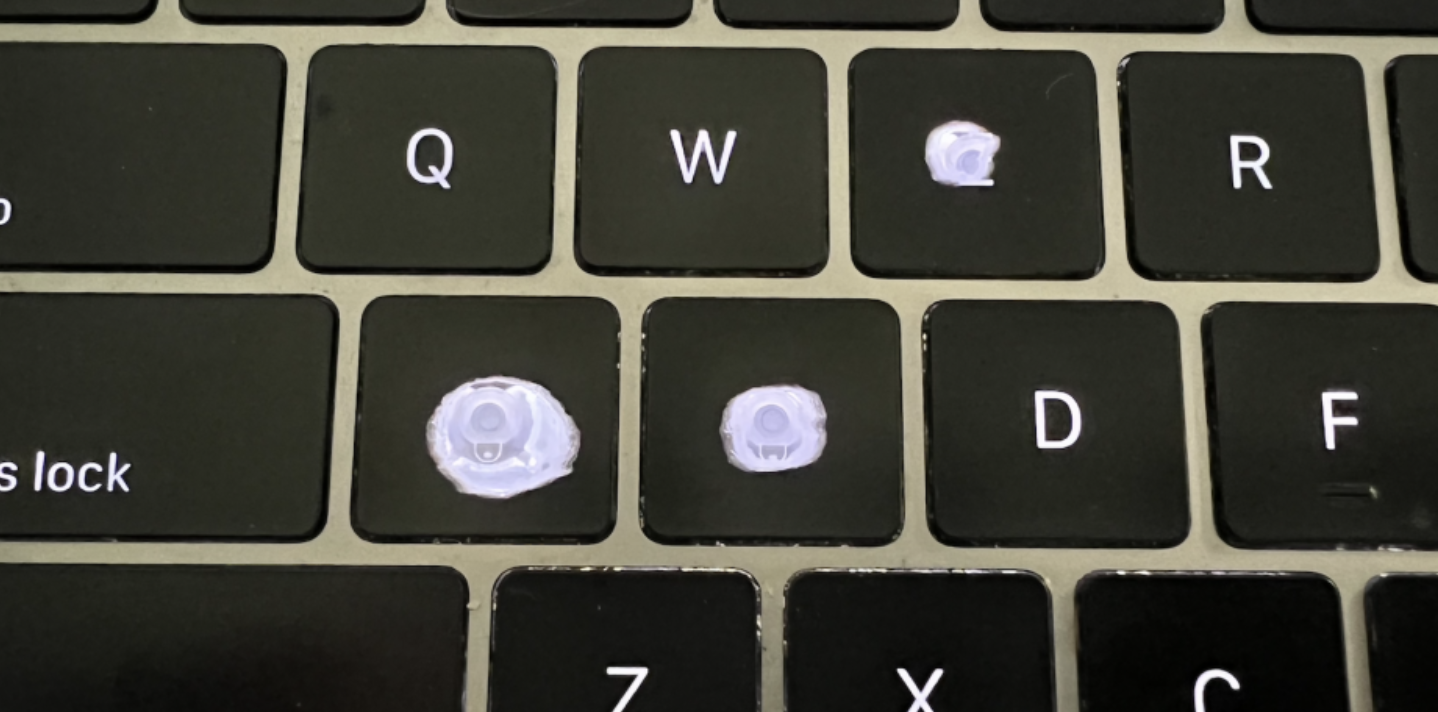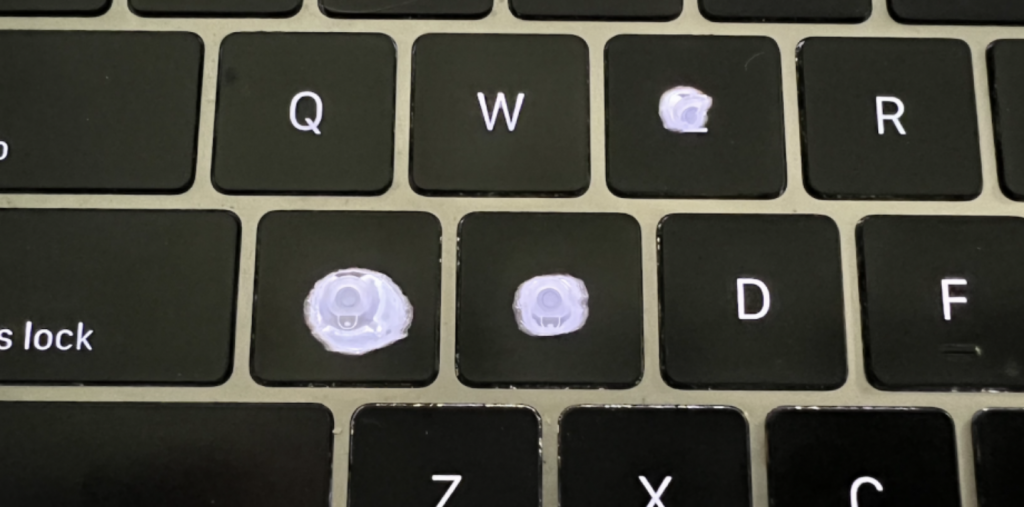 No joke. That really is my laptop keyboard!
But another exciting Grammarly function is tone detection. Here is a report I received assessing my tone for the week: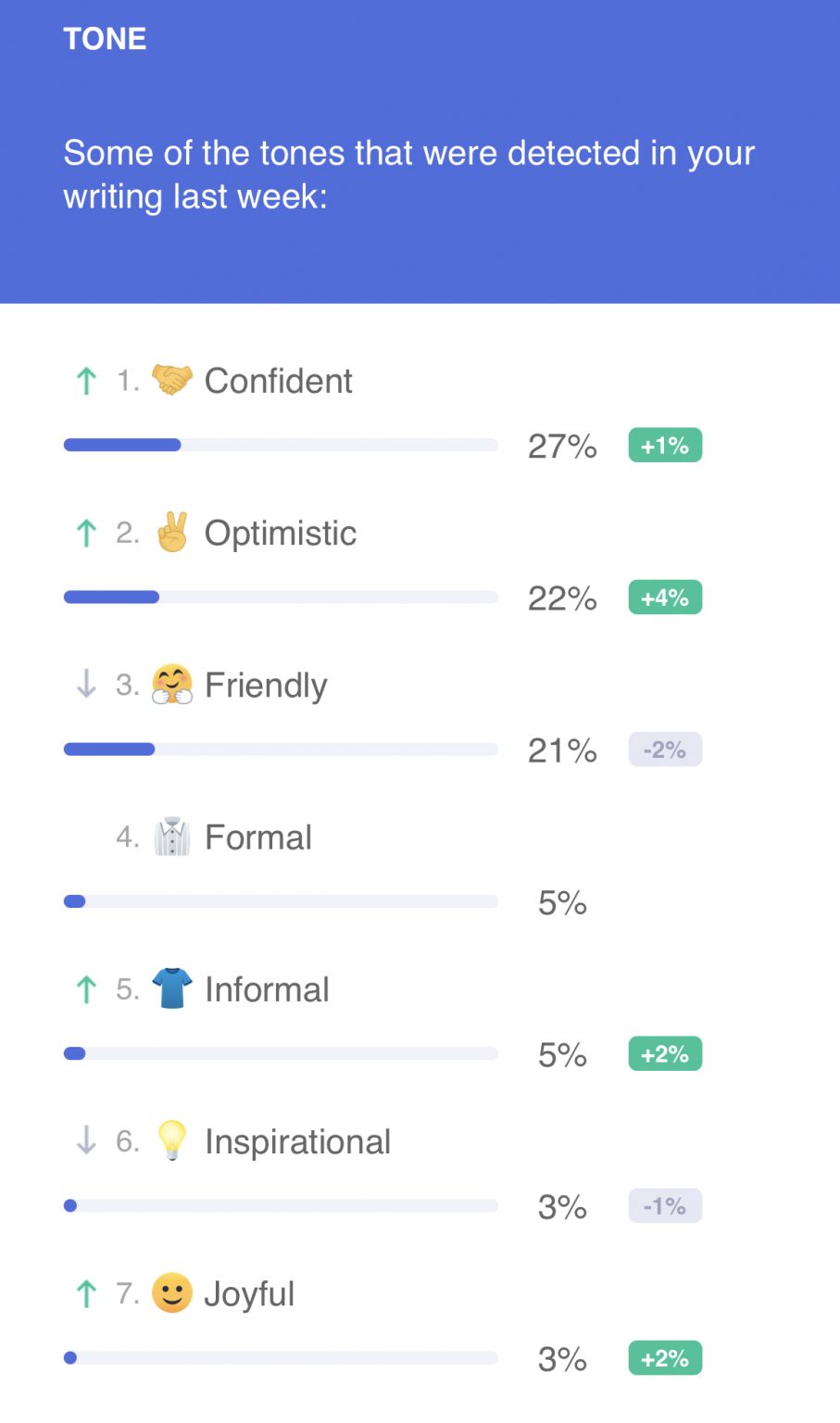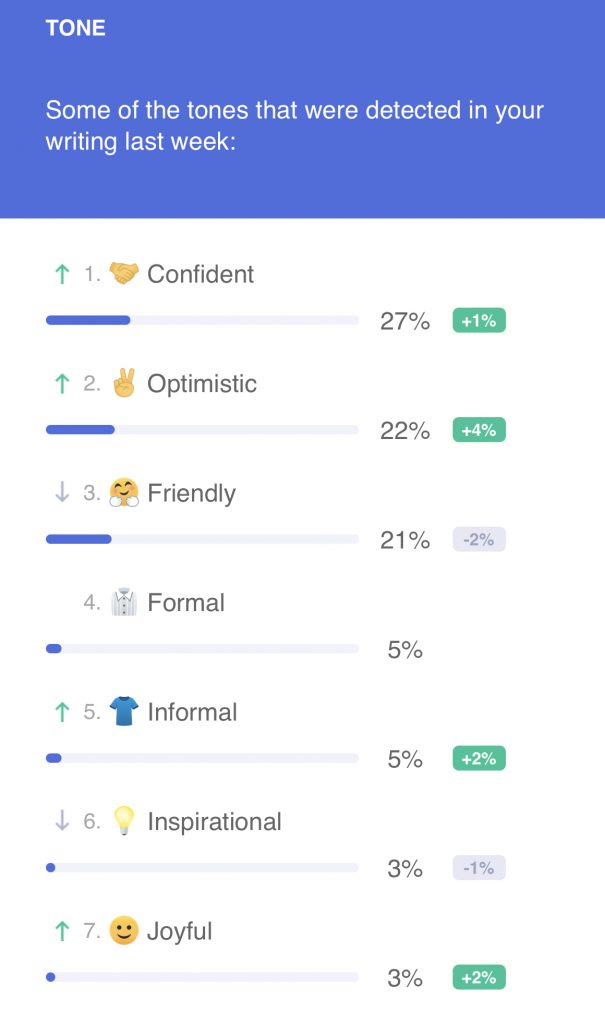 I'm happy with the tone this week, although joyful and inspirational are usually higher up the chart for me. But my overall tone is confident, optimistic, and friendly. That's on-brand.
Grammarly's tone detector relies on a combination of rules and machine learning to identify signals in a piece of writing that contribute to its overall tone. By analyzing your word choice, phrasing, punctuation, and even capitalization, Grammarly can tell you how your message is likely to sound to someone reading it.
Emotional tone in real-time
While this example shows an overview of my writing for the week (mostly blogging), you can also use Grammarly to detect the emotional tone of your content in an individual document.
The tone detector is available for most browsers as well as Windows and Mac. It also supports mobile apps, although I have not used it in this way.
To check the emotional tone of your content in your browser, please follow these steps:
Double-check that you have Grammarly's browser extension installed.
Open any website where you can write text, such as Gmail.com
Write a few sentences—the tone detector needs at least 150 characters to activate.
Click the emoji that appears in the bottom-right corner of your screen to check your tone.
You can also access Grammarly's tone detector directly in the helpful sidebar. To open the sidebar, click the G icon in the lower-right corner of the text field and then click the emoji shown in the lower part of the sidebar.
Another reason to support Grammarly right now is that is a company founded and based in Ukraine. Grammarly said it would donate all the profits it had made since 2014 in Russia and Belarus to Ukraine because of the 2022 Russian invasion.
Again, this is not any sort of paid sponsorship for Grammarly but I think the ability to detect the emotional tone of your content is a very useful and unique feature of this app.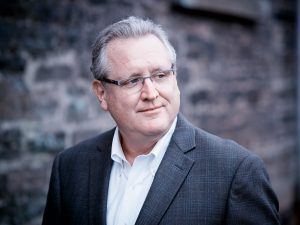 Mark Schaefer is the executive director of Schaefer Marketing Solutions. He is the author of some of the world's bestselling digital marketing books and is an acclaimed keynote speaker, college educator, and business consultant.  The Marketing Companion podcast is among the top business podcasts in the world. Contact Mark to have him speak to your company event or conference soon.
Follow Mark on Twitter, LinkedIn, YouTube, and Instagram. Discover his $RISE creator community.