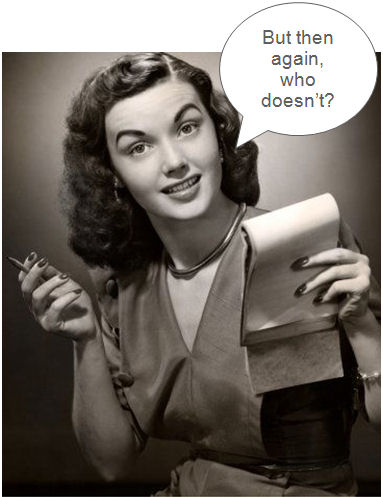 The latest research report from Business.com shows that small business owners are still trying to figure out Twitter … but those who have mastered it are seeing an advantage.
The expansive report covering 1,711 small business decision makers showed that of all the social media channels, Twitter was the least-used. Just 27 percent of the respondents were active on the micro-blogging site.
But even that figure may be deceptively high – the survey sample was of business leaders already using some form of the social web.  Translation: This is why you are still getting blank stares when you talk to most small business decision makers about Twitter.
Although Twitter fell to the bottom of the list of most-used social media resources for business, those actively using Twitter are very positive about the business value. In fact, Twitter topped the write-in list with small business decision makers praising the ability to get quick feedback and access relevant business information. One typical quote:
"On Twitter, the people I follow provide me with more relevant links and information than any other tool. It saves me time and helps me learn about new technologies or innovative ideas, as they are happening."
As we have come to expect, the Business.com research is thorough and fascinating, with detailed data segmented by industry, job type and company size. Study participants in the healthcare, retail and legal industries use significantly fewer social media sites/resources for business information.
Based on the findings, companies interested in using social media to engage small business customers and prospects would be wise to:
Develop educational webinars and/or podcasts which address specific small business needs in the process of introducing company products or services. Businesses value convenience and speed in their information sources.
Encourage, and carefully tend, online reviews of company products or services.
Establish a presence on one or more major social networking sites and use this as a hub for corporate social media initiatives.
Participate in more focused online discussions where it is easy to find and respond to questions specifically related to company products or services – such answering questions on Q&A sites like LinkedIn Answers or Business.com Answers, or in online business forums – rather than trying to work a promotional mention into discussions on 3rd party web sites and blogs.
Further investigate how their target audience is using Twitter for business today and begin developing a Twitter strategy.
Source: Engaging Small Business Decision Makers through Social Media: A 2009 Business Social Media Benchmarking Study Report. Business.com, December 7, 2009, http://www.business.com/info/engaging-small-business-through-social-media.