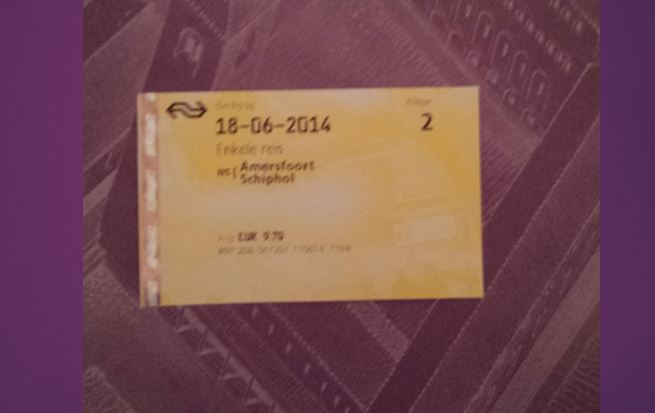 By Mark Schaefer
Twitter is a mystery to many. It's understandable. You see, to really understand your return on Twitter, you might have to put away your spreadsheet … and that freaks a lot of people out.
I want to measure social media financial returns as much as any one but If you are going to win in this new digital age, you must humble yourself and accept that value will also come to you from MRS — Magnificent Random Synergy. Let me explain through an example.
Hello Kitty
I have a friend in The Netherlands who I discovered through Twitter — Kitty Kilian. Twitter simply opened the door, created an introduction if you will, that led to bigger things.
Though Twitter, Kitty discovered my blog and became a frequent commenter. I was so impressed with her amazing writing ability and original thinking that we hit it off intellectually and became friends, even though we had never met.
Through one of my posts she discovered that I was scheduled to give a speech in Amersfoort, a lovely town near Amsterdam and not far from her home city of Utrecht. (By the way, this invitation to speak had come from another Twitter connection, Volkert Deen!)
Kitty and I connected via email and made plans to meet. In fact, I got her a free ticket to the conference where I was speaking.
When I arrived in Amsterdam, Kitty and her husband Martin greeted me and we spent a wonderful morning walking through the city. Martin is a professor at the University of Amsterdam and an art historian so my tour was filled with wonderful insights and stories about the city that I could only learn from a local.
Off track
In the afternoon I ran into a problem. I had to take a train from Amsterdam to Amersfoort, where I was giving my speech but the ticket kiosks for the train would not take any of my credit cards (A problem in Holland in general!). Kitty was happy to step in to pay for my ticket and make sure I was sent off on the right train.
But I was a little worried. I still had to get BACK to Amsterdam's Schiopol Airport after my speech the next day to catch a very early flight to London. I learned there were no human ticket booth people in Amersfoort due to budget cuts. How was I going to buy a train ticket?
The same scenario must have been running through Kitty's mind. That evening I received an unprompted email from her: "I will see you at your speech tomorrow and I'll bring you a train ticket back to Amsterdam!"
Wow.
Let's review. Through my Twitter connections …
I secured a paid speaking assignment in Holland.
Volkert Deen found a keynote speaker for his conference.
I received a historical tour of Amsterdam with new friends.
Kitty got a free ticket to a conference.
I networked with interesting people in Amersfoort who could become new business connections.
I was saved from a difficult travel situation.
What's the ROI of that?
The ROI of Twitter
My point is that quite often the return from Twitter, and the social web in general, cannot be expressed quantitatively. And yet, we did receive legitimate qualitative benefits, didn't we?
As marketers, we need to measure everything we do and there are certainly many quantitative measures available through our analytics. But to really make the most of the web, you also need to account for qualitative benefits or you will miss an important part of the economic picture.
And by the way, small companies generally have an advantage with this kind of thinking! Those in small companies are closer to these benefits, while in a large company the people determining the strategy might be several layers away from those really doing the work.
But smart managers also know that value of a story, a customer comment, a positive review, a new connection, a problem solved. Those don't fit neatly on a spread sheet do they? And yet they are undeniable and powerful benefits.
To really succeed in this space, you have to embrace the Majestic Random Synergy! Are you seeing it now?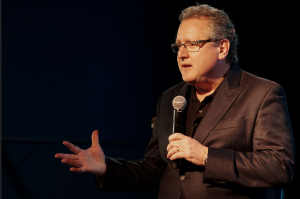 Mark Schaefer is the chief blogger for this site, executive director of Schaefer Marketing Solutions, and the author of several best-selling digital marketing books. He is an acclaimed keynote speaker, college educator, and business consultant.  The Marketing Companion podcast is among the top business podcasts in the world.  Contact Mark to have him speak to your company event or conference soon.