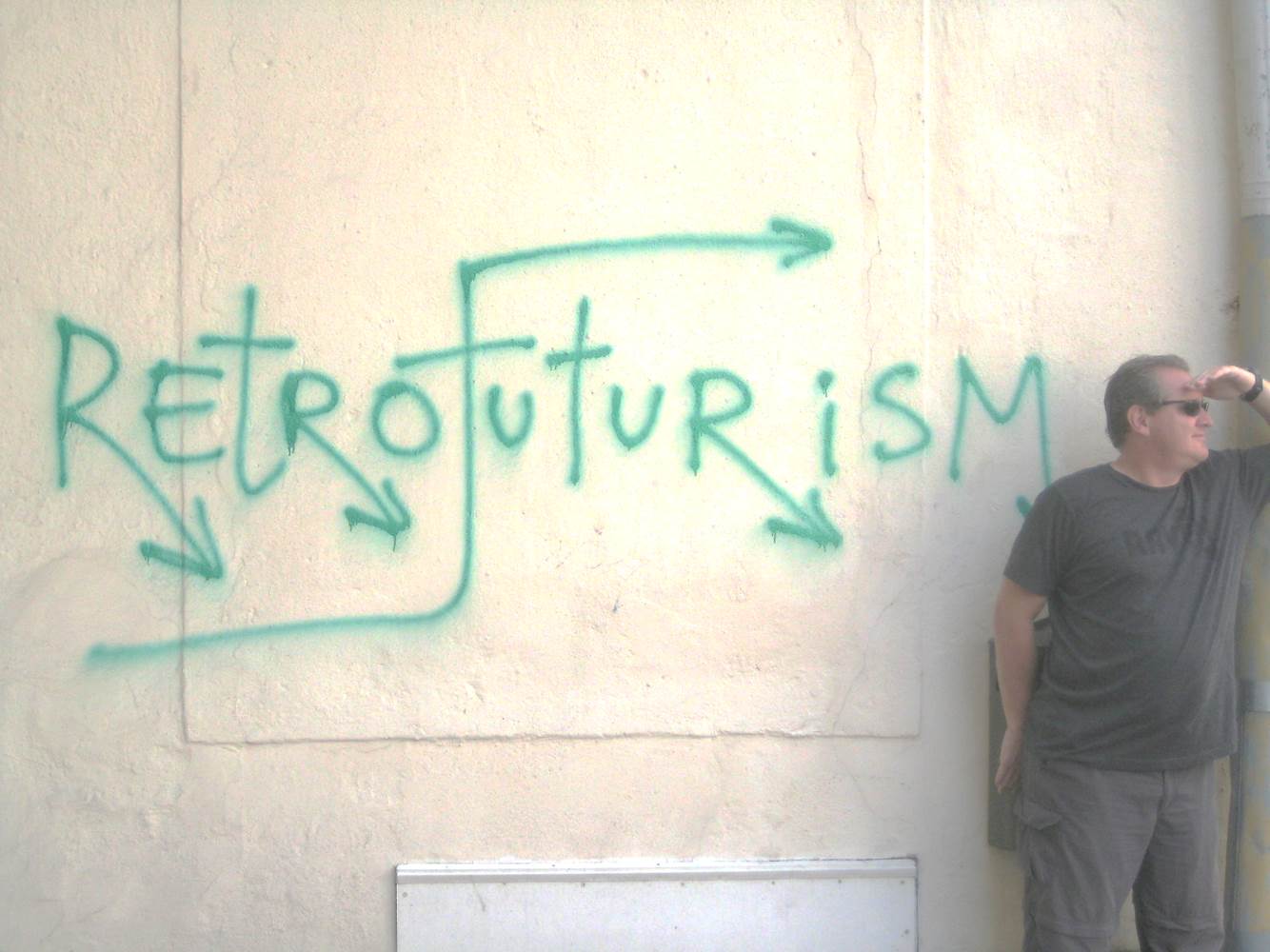 Yes folks the air is crisp, people are planning holiday parties and that can only mean one thing: it's time for 2016 trend predictions!
It's also something I love to do and I have had a pretty good track record with prognostications in the past, so here we go with five marketing megatrends that will affect many businesses in coming months.
1. Overcoming Information density
Companies like Dell have to make pretty accurate projections of the data flow on the web because this is more or less their sales forecast for servers and other hardware. And the number that seems to be making the rounds is that in five years the amount of information on the web will increase by 500 percent or more.
This is good news for companies that make servers but nightmarish for marketers who have to fight through this overwhelming information density to make a message stand out.
Information density is by far the most important trend in marketing today … and in the foreseeable future. If you are only focusing on producing content, you're already behind. The fight to overcome Content Shock is the most impactful force in our field since the dawn of the Internet itself. Finding ways to cut through the clamor will impact:
The skillsets we need in our organizations to succeed in this environment.
Strategies to not only produce content, but to get it to ignite and be seen in this environment.
Organizational roles and structure — As I forecast at the end of my new book The Content Code (which prescribes a solution to this problem) every marketing department will have a person or team focused on post-publishing ignition
Platforms — The need to breakthrough will forge new channels and distribution options.
Content forms — How do you make your content even more remarkable? Watch for exciting new content forms in the near future.
Budgets — Budgets will have to increase to reflect a need for better content, focus on distribution efforts, promotion and content advertising designed to cut through the clutter.
Analytics — A simple social media dashboard is not enough to win in this environment. Do you know who shares your content the most? If you don't, figure it out now and focus marketing efforts on rewarding those people, your Alpha Audience who is actually creating the economic benefits for your business.
If you do one thing in 2016, it should be focusing on understanding the dynamics and strategies to get your content to actually be seen and shared on the web. As I detail in my book, the act of sharing drives the economics of social media marketing, creates advocacy, and affects purchasing intent.
2. Leaving your technology homebase
One of the most prevalent mantras of social media marketing is that you need a homebase for your content — "don't build your base on rented land."
I believe the cost/benefit of this formula is shifting and we will need to adjust our strategies and submit to the powerful forces of Facebook and the other social platforms.
While I agree you still need to build and own a hub to archive and record your content, I believe we are in a transitional period where we will have to finally give up much of the control of our content to Facebook, LinkedIn and other platforms. Why? We simply have no choice any more.
There are three developments driving this trend:
Facebook and other platforms are improving their publishing options, and the potential access to an audience of millions of people. This makes maintaining our own site as the primary homebase less efficient
Facebook is rewarding "dwell time," the amount of time people spend on your content. This works against the traditional "inbound" strategy of populating social channels with links that direct back to your site.
Facebook is moving to provide monetization options for content that may exceed our own abilities to make money from our content.
This trend runs counter to popular opinion on the web but I see the pressure mounting in a way so that our focus will shift from driving people to our own site to new strategies that adjust to the will of Facebook and other social platforms. This cuts at the heart of the traditional "inbound strategy" but as always, we will adapt and adjust.
3. Robo content
In the past few months I have had the opportunity to test several software platforms that can help you create better, more shareable content based on data and analytics. While this technology is available, it hasn't been widely adopted and I think 2016 will see this adoption accelerate.
But that's just the beginning.
For the first time, the Los Angeles Times ran a news story created by a computer. Some forecast that in the next few years, the majority of our news stories will be created by artificial writers. Computers have created rap lyrics, poetry and yes, even blog posts, that are indistinguishable from human content. Will businesses use robo-content? Of course they will.
How does a content creator fight back and survive? Personal branding. Build that emotional connection to help you become indispensable.
4. The rise of virtual reality as mainstream marketing
Facebook is on the verge of introducing new consumer applications for its Oculus virtual reality technology. Once this technology moves beyond gaming, it will have a more profound impact on society and business than the Internet itself.
Why is this important to business? Each time we have a fundamental technological shift — the Internet, search, social media — there is an advantage for early adopters. The ability to access a realistic, addictive 360-degree world will transform the way we:
Collaborate and work
Discover new products, services, and people
Entertain ourselves
Connect and converse
Learn
In this age of overwhelming information density, how do we stand out? It's by offering people a chance to step out of their filter bubbles and spend some time in a fun and immersive experience.
By 2019, we may spend the majority of our time each day with a headset strapped to our head, much in the manner that we spend most of our day in front of a glowing screen of some sort today. We will look back at the Facebook acquisition of Oculus as one of the most significant technology deals in history.
Well, those are some of the things I'm keeping an eye on for the future. What do you think of these ideas? What's on your mind?
This post was originally written as part of the Dell Insight Partners program, which provides news and analysis about the evolving world of tech. For more on these topics, visit Dell's thought leadership site PowerMore. Dell sponsored this article, but the opinions are my own and don't necessarily represent Dell's positions or strategies.