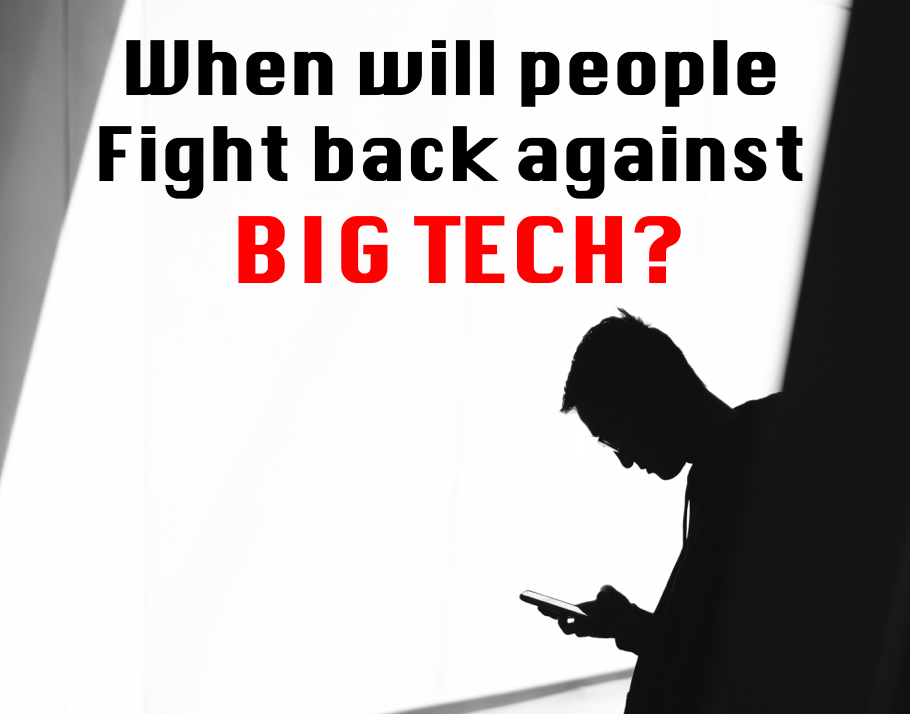 By Mark Schaefer
Social media has gotten weird.
It has congealed into a monopolistic mess.
It can be manipulative and even dangerous.
It is a threat to democracy.
Why aren't people more concerned?
An insightful article in The Economist ("The techlash against Amazon, Facebook and Google—and what they can do") suggests that maybe time is up.
On this new episode of The Marketing Companion, my pod-spouse Tom Webster and I riff on this subject. We look at this growing backlash against Big Tech and what might be coming next. Regulations? Will Facebook have to be broken up?
But wait, there's more!
In this episode, we also discuss:
Social proof and why people are buying fake followers (this issue came to light by the "Follower Factory" report from the NYT).  — Why do people buy fake followers and the true story of how and why Mark bought fake followers. A world exclusive!
Why social media is becoming less and less cost effective
The next big business opportunity in social media marketing
"Facebook Zero" — Facebook is not sinister. We have done this to ourselves. Organic reach has been going down predictably for years. Why are people so upset?
Why Apple Smart Watches are the next big thing. Bigger than smart speakers?
You might be asking, "How can I get in on this conversation?" It is so simple my friend just click below and let it roll!
Click on this link to listen to Episode 123
Other ways to enjoy our podcast
Please support our extraordinary sponsors. Our content is free because of their generosity.
Many thanks to our friend Scott Monty for the awesome show intro. Be sure to check out his amazing newsletter The Full Monty and his new podcast available here: fullmontyshow.com.

88% of Consumers check online before making a purchasing decision. Brand24 gives you instant updates about what your customers are saying about you. Now you can give them timely responses and give your customers peace of mind. With Media monitoring you can search the web for key topics, trends, or discussions. Brand24 enables you to reach customers, so you can react and engage quickly to real-time comments made about your brand. Imagine having all your channels in one place – that's Brand24. Plus, with Apple and Android apps, you can track customers, trends, and insights on the go. At Brand24.com/companion you'll receive THREE MONTHS FREE, just for our podcast fans!

SoloSegment's Site Search Inspector illuminates a huge blind spot for marketing teams and helps them unlock the revenue trapped there. If you're like 85% of companies, you have no idea what's going on in your site's search engine. You either don't have measurements or you ignore what you have. Up to 30% of your visitors search and they could be your best customers. Site Search Inspector targets the site search customer experience with a set of proprietary measures designed to improve success. They're so convinced you're going to improve your success rates, they've tripled the free trial period to 45-days and they're offering 10% off an annual subscription. You can find this special offer on solosegment.com/companion


Vast Conference has a mission is to make conference calling simple. We have a decade of experience helping small, medium to large size businesses in all different industries with their instant and operator assisted conferencing needs. We can accommodate up to 6,000 participants on a single conference call, and will do over 1 billion conference minutes this year. We have great audio quality,instant call service, and have reliable screen sharing feature. For larger high-touch events, you'll have a core group of US-based events specialists familiar with your team that regularly work your events. With all our clients we strive to be an extended part of their team to provide support and always deliver top-notch service. Check out a special Marketing Companion offer at https://www.conferencecalling.com/trialoffer
Illustration courtesy Unsplash.com