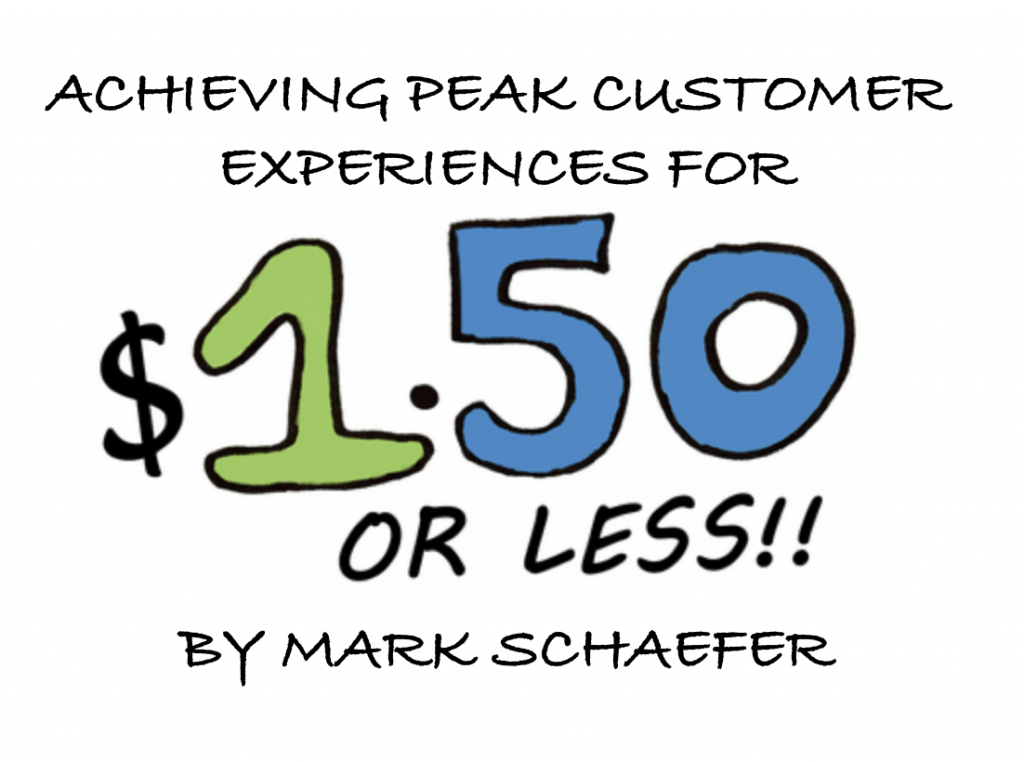 By Mark Schaefer
I recently spoke at two massive conferences back-to-back at the very same hotel, in the same week, in Las Vegas. Although both were sponsored by Fortune 500 companies and each had more than 8,000 attendees, the customer experiences at the two events could not have been more different.
And it all hung on $1.50.
The power of a buck fifty
Let's compare the events.
Event One had amazing food. Event Two had terrible food and everybody complained about it. The difference at an event of that scope was probably a choice to spend an extra $1.50 per person per meal.
Event One gave out nice branded backpacks that everybody wore proudly all around the event. Event Two handed out some sort of cheap branded net bag thingy that had an indeterminate use. The un-loved bags sat in a pile on a table. The difference would have been spending an extra $1.50 per attendee.
Both events offered free wifi. At Event One the wifi screamed. At Event Two I eventually abandoned the wifi and had to use my own hotspot to work from the conference. How much would it cost to provide a decent wifi for its partners and customers? Probably $1.50 per person?
Food. Swag. Wifi. It adds up. These are not insignificant moments at an event. And moments matter.
Engineering peak customer experiences
In their fine book The Power of Moments
, Chip and Dan Heath describe the cumulative power of moments in customer experience.
For example, one study asked customers to rank their experience with a Disney park every hour. As customers waited in line or shelled out huge sums for mid-day meals, their ratings were low. Meeting Mickey Mouse and ending the day with a parade were highlights with "10" ratings. The average of all the hourly ratings might add up to a six … but final customer ratings were almost always a nine.
Why?
The Heaths found that reported customer experiences are determined by the "peak moment" of a day and the final moment of the day. The bad stuff is seemingly overshadowed by these powerful and lasting moments.
This finding has interesting implications for customer experience across a wide variety of applications, from large events to small customer sales meetings.
It makes you think about … in my customer meeting, what will be the peak moment? How do I end this connection in a way that will be positive, memorable and leaves a lasting impression? If you are going to spend money on a customer experience, paying attention to these details makes sense.
The ROI of a buck fifty
This brings me back to the $1.50 problem.
I can understand exactly why Event Two made the decision to skimp on meals, branded swag, and wifi. From an accounting perspective, spending more makes no sense. Why invest that extra $1.50 x 8,000 people if you don't need to? There is probably no measurable "ROI" from that extra buck fifty.
Last week I was at event in Boston (The Growth Acceleration Summit) that featured former NBA great Magic Johnson as a speaker (a peak experience) and then featured a final attendee reception with premium seafood, meats and lovely wine ("people remember the food" the organizer told me).
That is an event that has a keen sense of the power of peak moments. Everybody left on a high with a positive buzz about the event and attendance at this conference is growing every year.
What do people remember? Lunch. The wi-fi. A nice ballcap or jacket they will wear for years. An unexpected surprise.
I love Wistia's approach to add "swagger" to its swag by mindfully creating something conversational and cool.
I think a lesson for me in comparing the Las Vegas events is that customer experience cannot be in the hands of the accounting department. There is no way you can measure the ROI of that extra $1.50 but if you approach the world in a manner that engineers peak moments you will make better marketing decisions.
There can be incredible power in that extra $1.50.
Do you agree?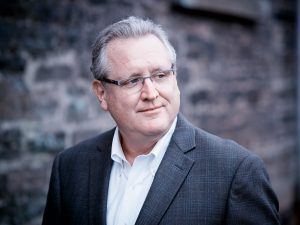 Mark Schaefer is the chief blogger for this site, executive director of Schaefer Marketing Solutions, and the author of several best-selling digital marketing books. He is an acclaimed keynote speaker, college educator, and business consultant.  The Marketing Companion podcast is among the top business podcasts in the world.  Contact Mark to have him speak to your company event or conference soon.
Book link is an affiliate link.