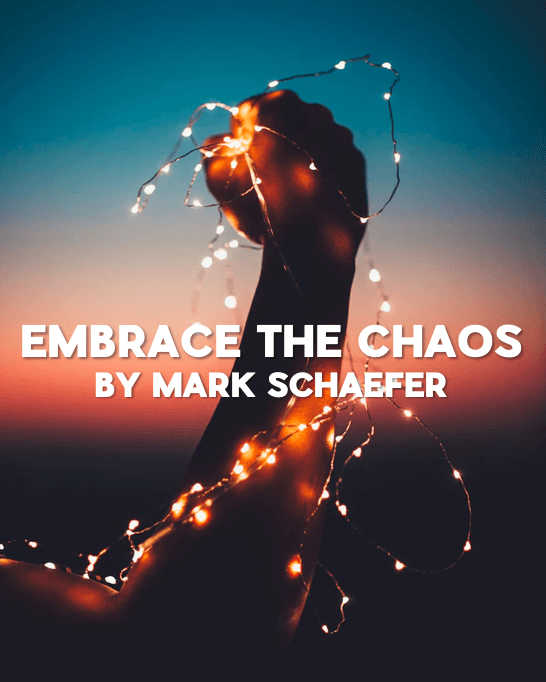 Every week for the past 10 years I've written at least two blog posts. I share my best ideas, observations from my business and my life, and many important lessons that seem to help people embrace the chaos of our modern world.
These essays have been a way for me to navigate the escalating challenges in my own daily life … the mad race to understand technology, the hurricane pace of business, the unintended consequences of intelligent computing, and the ever more complex nature of human relationships in this whole mess.
These little leaves of blog post wisdom float around on the enormous content lake for a few weeks, but like every piece of content out there today, they eventually sink, sink, sink to the bottom. The lessons are still critically important and helpful … but they just can't be found very easily any more.
As an educator and consultant, this is heartbreaking. If my ideas can help people, I want them to be evergreen and stick around a little longer.
So I am trying something new and I hope you'll support this little experiment …
Introducing LESSONS
Hundreds of people have wanted to take my classes or attend a workshop. Unfortunately I can only see a small percentage of my many fans each year (it seems weird to say "fans" but I think that is true, right?).
So, I've curated some of my favorite lessons from my blog into a little book called, appropriately, LESSONS: Essays to Help You Embrace the Chaos
. This is what it looks like: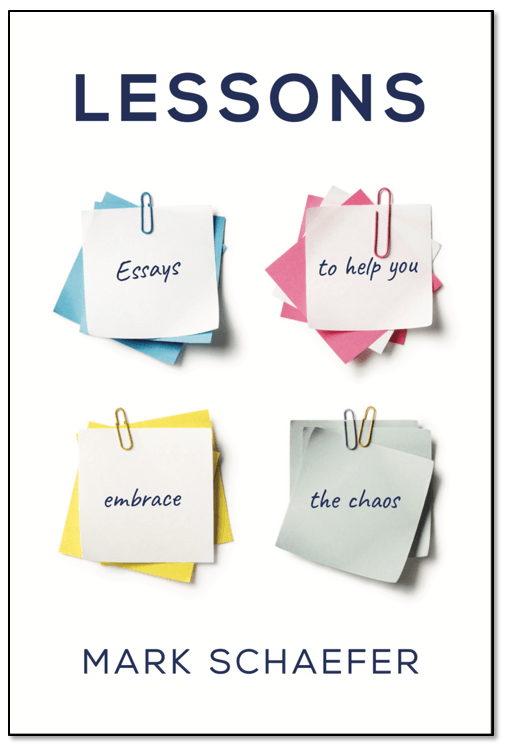 Snazzy, right?
It's a chronicle of my best observations from the past couple of years that are relevant for people now, and in the future.
LESSONS is not strictly a marketing book or a business book. It's an eclectic gathering of ideas that are interesting, relevant, timely and entertaining to anybody trying to navigate this confusing world and embrace the chaos. I've also added some bonus content – original ideas you'll find here and nowhere else.
My friend Trevor Young was an early reader of the book and said with this work I have transcended the normal business topics and moved into the spiritual.
Bet you didn't expect that.
Starring … me
I wanted to make this an audio book because I thought it made sense to narrate my own lessons. People have given me great feedback on my other audio books (which I also narrated) and I wanted LESSONS to be a little audio classroom.
Audible only lets you submit an audio book if there is an existing Amazon book to go with it. Don't ask me to explain that! So, I created a Kindle book, too (no paper version though).
If this experiment works and people like this curated book of lessons, I will probably do something like this every year. I have so many new ideas to share with you!
Embrace the chaos
Turning my blog essays into an audio book seems like a straight-forward idea. But I don't know of another blogger who has done it. So let's see how it goes.
If you like this idea and you want me to do more things like this in the future, the most powerful "vote" you can cast is to buy the book (cheap!).
There are 32 essays including topics like:
How to remain bot-proof
The intolerance of hustle
Best presentation skills
The importance of "belonging" in business
Personal branding truths
Why company culture is your marketing
Emotional paralysis and social media grief
Realistic content marketing
Networking in the digital age
My best entrepreneurial business lessons
I hope you try it out and let me know what you think. It delivers a wallop in terms of value so please give it a try.
You can find the book in Kindle and audio versions on Amazon!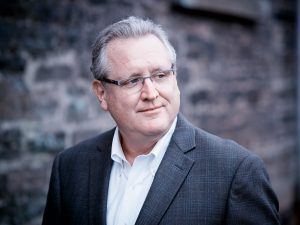 Mark Schaefer is the chief blogger for this site, executive director of Schaefer Marketing Solutions, and the author of several best-selling digital marketing books. He is an acclaimed keynote speaker, college educator, and business consultant.  The Marketing Companion podcast is among the top business podcasts in the world. Contact Mark to have him speak to your company event or conference soon.
Illustration courtesy Unsplash.com