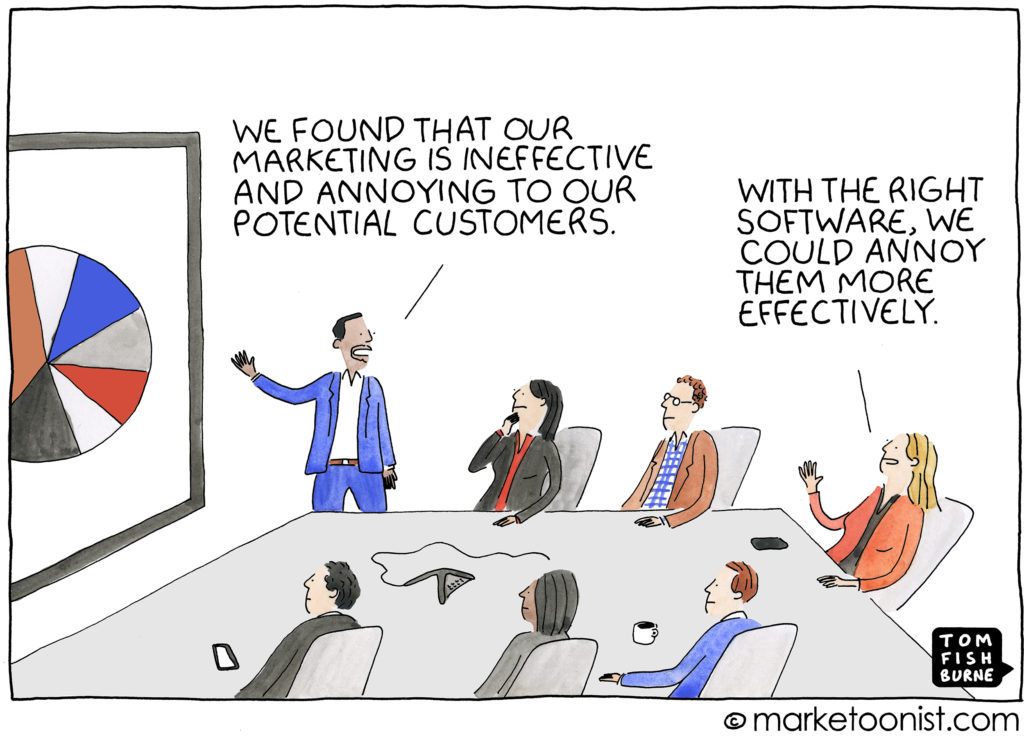 Illustration licensed from The Marketoonist
This cartoon from the brilliant marketoonist  Tom Fishburne really hit the mark for me this week.
In America we are suffering under a plague of robo-calls. Unethical marketers reproduce a number similar to something in your city to try to make you pick up a recorded phone call about insurance, credit cards, or lines of credit. The number of these calls seem to be increasing every month!
Last week I was traveling in Iceland and started getting calls from an Iceland phone number. I picked up, thinking it might be my customer … and sure enough it was a robo-call!
In fact, I received spam calls from an Icelandic phone number about every 30 minutes during my trip. My phone message box was filled with annoying spam calls when I got home.
How did we ever get to this point where conning people is an acceptable business practice? At some point this terrible practice will be legislated and controlled in some way but for now it is simply an awful scourge. 98 percent of my calls are spam.
If you're doing this at your company, stop it right now. Stop doing marketing that people hate! We must do better.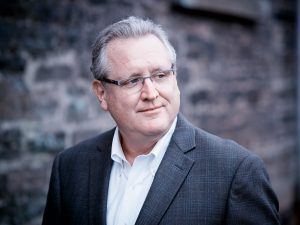 Mark Schaefer is the chief blogger for this site, executive director of Schaefer Marketing Solutions, and the author of several best-selling digital marketing books. He is an acclaimed keynote speaker, college educator, and business consultant.  The Marketing Companion podcast is among the top business podcasts in the world. Contact Mark to have him speak to your company event or conference soon.