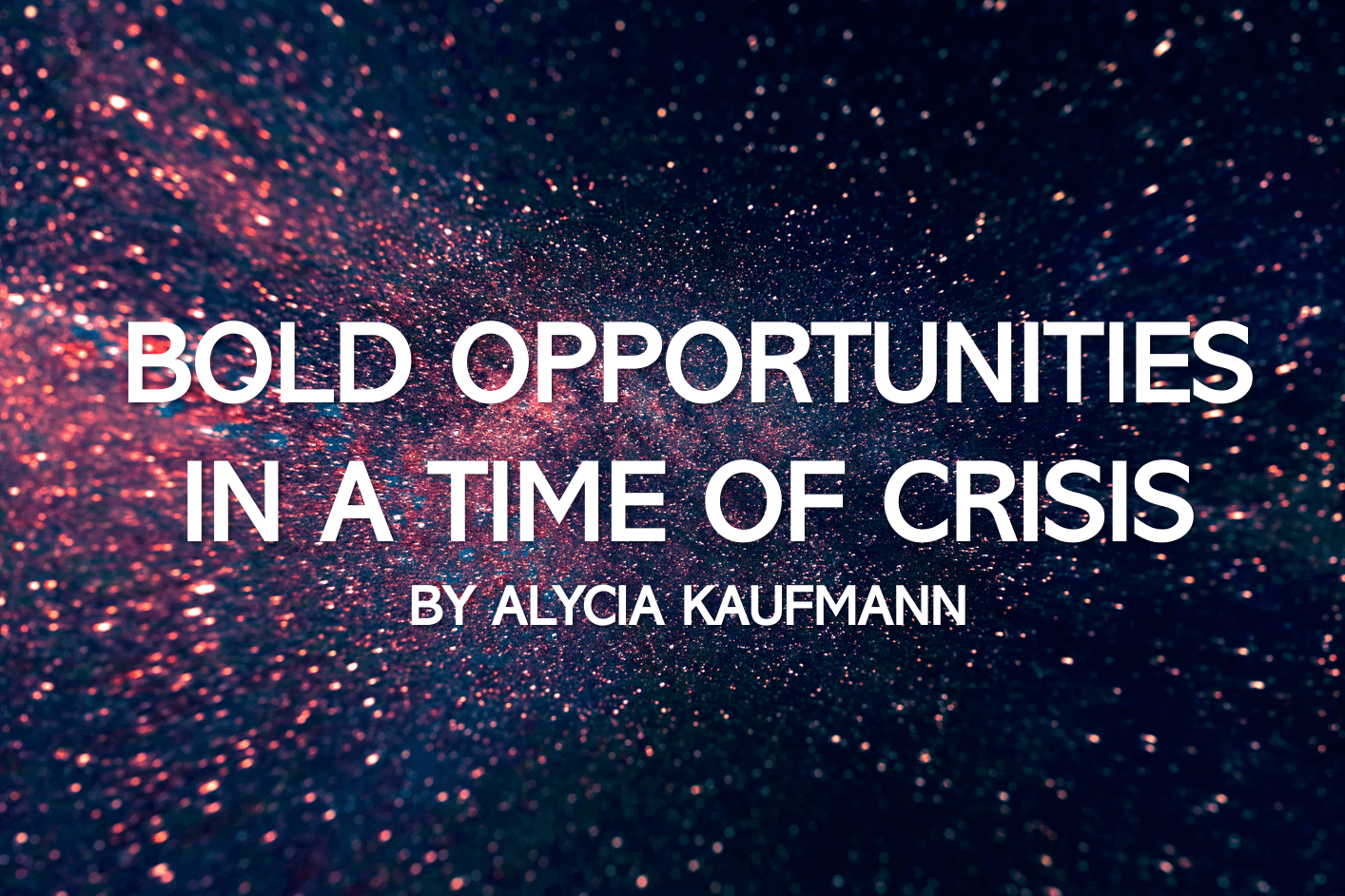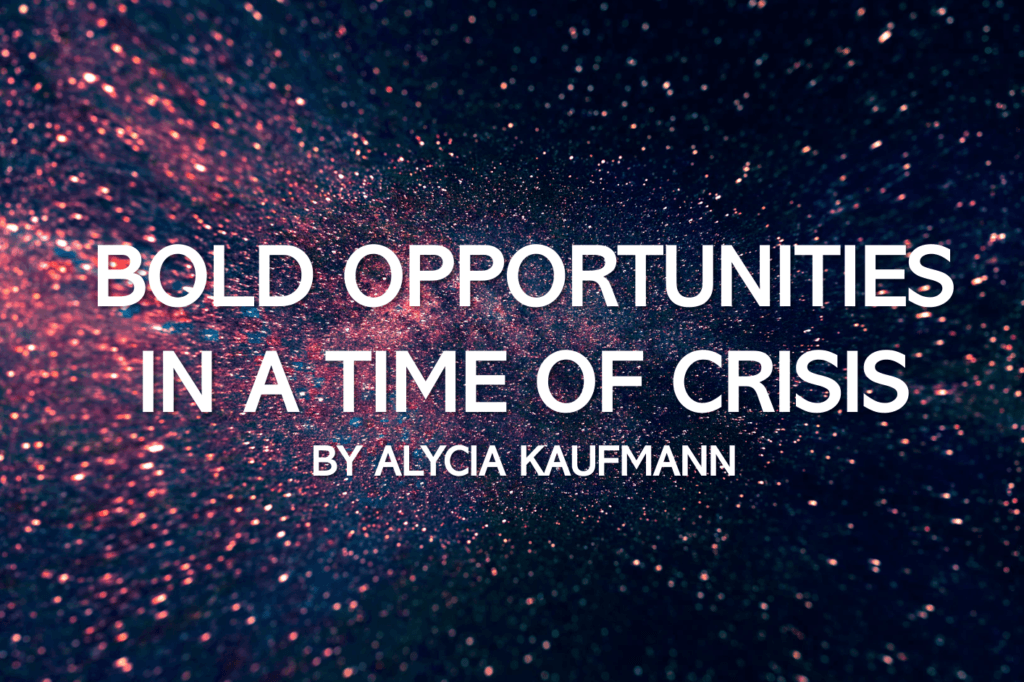 If there's a silver lining to being a marketer in a sales-driven organization in the middle of this crisis, it's this: There are marketing opportunities to build the commercial engine you've always dreamed about.
In my marketing career, I've heard "no" a lot … especially from sales.
Can marketing target this segment? No.
These leads need follow-up, can we build a better process? No.
This would make us more efficient and increase conversion. Could you collect this data point? Let's have a meeting … followed by blah, blah, blah, no.
Change takes guts and when you're dealing with sales in a normal, stable period there's natural resistance because of how sales is incentivized. For practitioners of marketing strategy, there are few business irritations that rank as high as having to market at a continuous status quo.
In her book Big Magic: Creative Living Beyond Fear
, Elizabeth Gilbert said if you're aware of the ideas knocking on your door and, they can turn into something extraordinary. Wait too long and the idea will move to the next person. I think the same thing happens with marketing opportunities.
On the surface, the coronavirus crisis doesn't feel like an opportunity.
This is a time of disorientation, apprehension, and uncertainty for nearly every business. Shifting our mindset from a place of dread and worry to one of curiosity and intrigue can soothe that fear and accelerate innovation. Here's what we need to remember:
Cause > Fear
When you have a cause or purpose, you'll naturally move forward because there's no time to sit and debate fear. At my company, the mission is to connect healthcare providers and communities to transform lives. That's a big ask. The coronavirus crisis makes it colossal.
Every one of us has a choice – be diminished by fear or absorbed in mission. Whether it's a company or personal mission, by tackling one new tactic each day, you'll achieve more than you once believed possible.
Early in the pandemic, a friend with an event company (one of the largest in the nation) pivoted to become a field hospital and testing site company. I placed a few calls, asked for a partnership and they said yes. Turns out this event company was starting a coalition banding 100 event companies to fight the pandemic. By being brave enough to call and ask, we became the first and only staffing company listed as a coalition partner. My focus on mission rather than fear continues to guide me to new opportunities.
Stop asking permission
The coronavirus crisis can enable you to dismiss your title and normal swim lane. This is an environment that is all-hands-on-deck, jump-in, act … and ask for permission later. As a result, it's brought greater company awareness to marketing's capability and earned us more voice at the table.
Case in point — several years ago, my team sought permission to take over more of the email efforts led by sales. We spoke ad nauseum about their unsubscribe rates, lost revenue, lost opportunity, and our ability to optimize results if given the chance. They wouldn't listen to us.
When COVID-19 hit, marketing stopped asking permission and began sending. Our email communication has been far more effective, leading other teams to solicit our help to reach healthcare providers for critical positions.
My job is to find physicians and advanced practitioners who serve critically ill patients (a very difficult assignment right now!).
Despite the hurdles, we generated hundreds of new leads in a matter of 24 hours and earned the trust of healthcare workers who shared contact information they would have typically kept close to the glove.
By moving forward without waiting to be asked or asking to proceed, we had a greater impact on our organization and created marketing opportunities that will transcend the crisis.
Chaos leads to innovation
The COVID crisis introduces ambiguity and new constraints, which can feel paralyzing. However, re-framed, it's a window to incredible creativity. The old rules don't exist, we don't know how the market will respond, so build from your gut. If you have a nagging idea, a hunch, something you've longed for, give it a try now.
During this period of chaos, we've re-imagined our campaign attribution model to better understand our direct relationship to ROI. Until now, our organization has run the last touch attribution model. You never want to overwrite a paid source with email as a source, so it's been nearly impossible to quantify the financial value of marketing's campaigns, which hurts optimization efforts.
With marketing's initiatives taking greater visibility, we started logging every response we received, funneling them into a spreadsheet to track leads surfaced by marketing. Now we know what we can generate through email automation. The figure brings credibility to our efforts and provides a baseline of success to build on.
There's an innovation you know will elevate your business. Now's the time to build a small-scale pilot to prove your concept.
Humanity wins
As Mark Schaefer wrote, "The most human company wins."
Period.
It can feel awkward to sell something in a national crisis. Instead of feeling invasive or needy, think about how your product or service genuinely helps others. That will reveal bold opportunities that could have lasting consequences.
From sunglasses to shoes, every product can create an emotional lift for the buyer. Nothing is strictly functional. If you sell sunglasses, you could be helping a runner find a pair that doesn't fall down the bridge of their nose or someone struggling with depression during this time increase sunlight and serotonin.
In this crisis, my team has helped remind providers why they were called to medicine, which can get lost in the documentation and bureaucracy of normal practice.
For our sales teams, we've helped create safety by identifying leads when the normal practices failed. And for families across the country, we are doing our part to bring hope so that someday soon we can all walk outside and hug a good friend.
What I learned from working in this crisis isn't necessarily unique, but I've been forced to understand core principals that I took for granted when everything was normal.
If you're ready to reframe disruption as marketing opportunities, you'll see a world of possibility.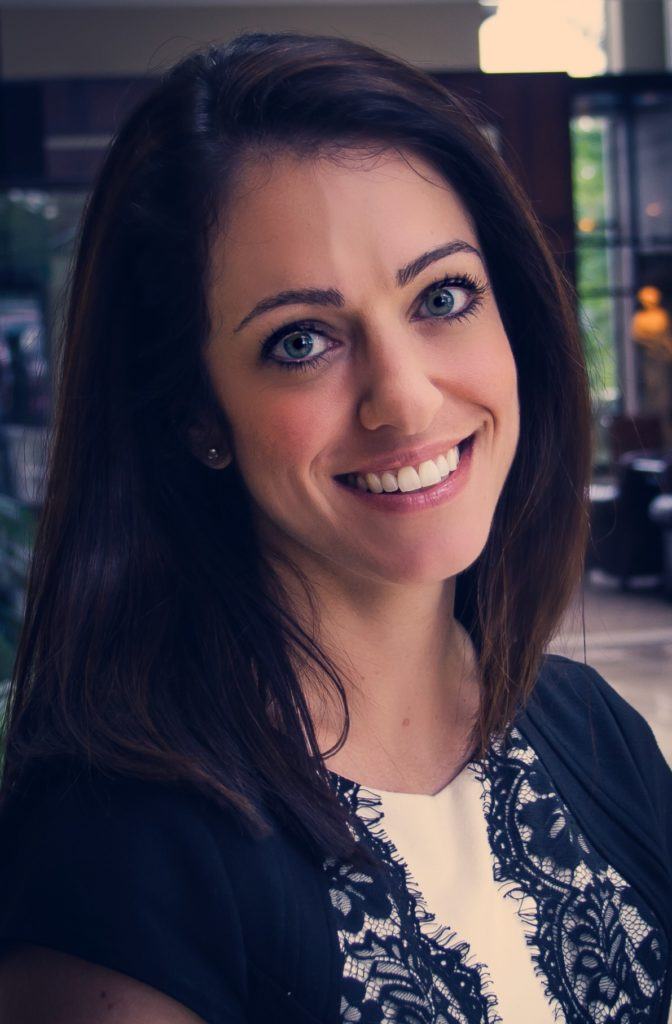 Alycia Kaufmann is Division Vice President of Marketing for Jackson & Coker, one of the largest physician and advanced practitioner staffing firms in the nation. During COVID, she's picked up indoor tennis and water bottle bowling with her family. You can connect with Alycia on LinkedIn and Twitter.