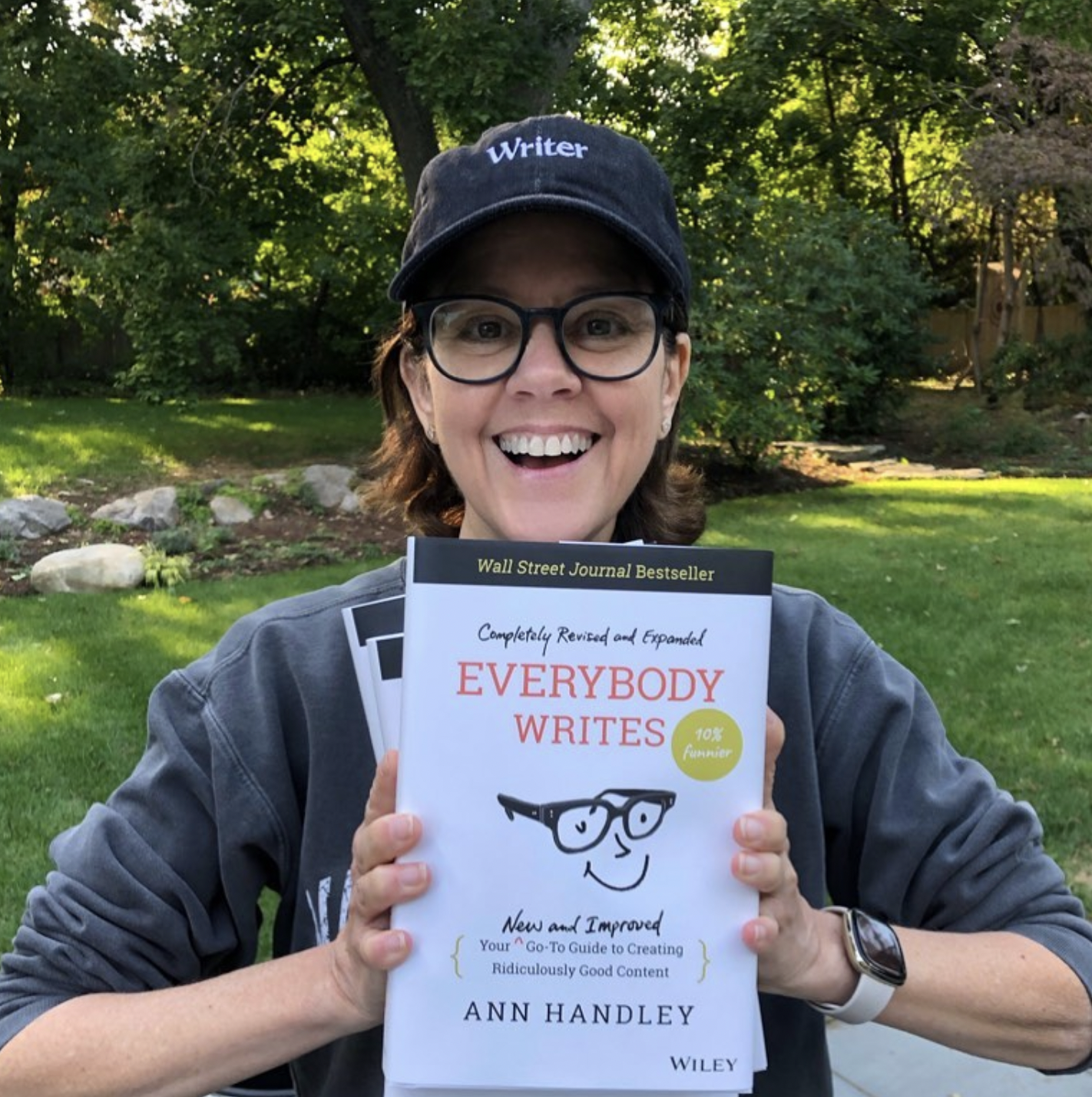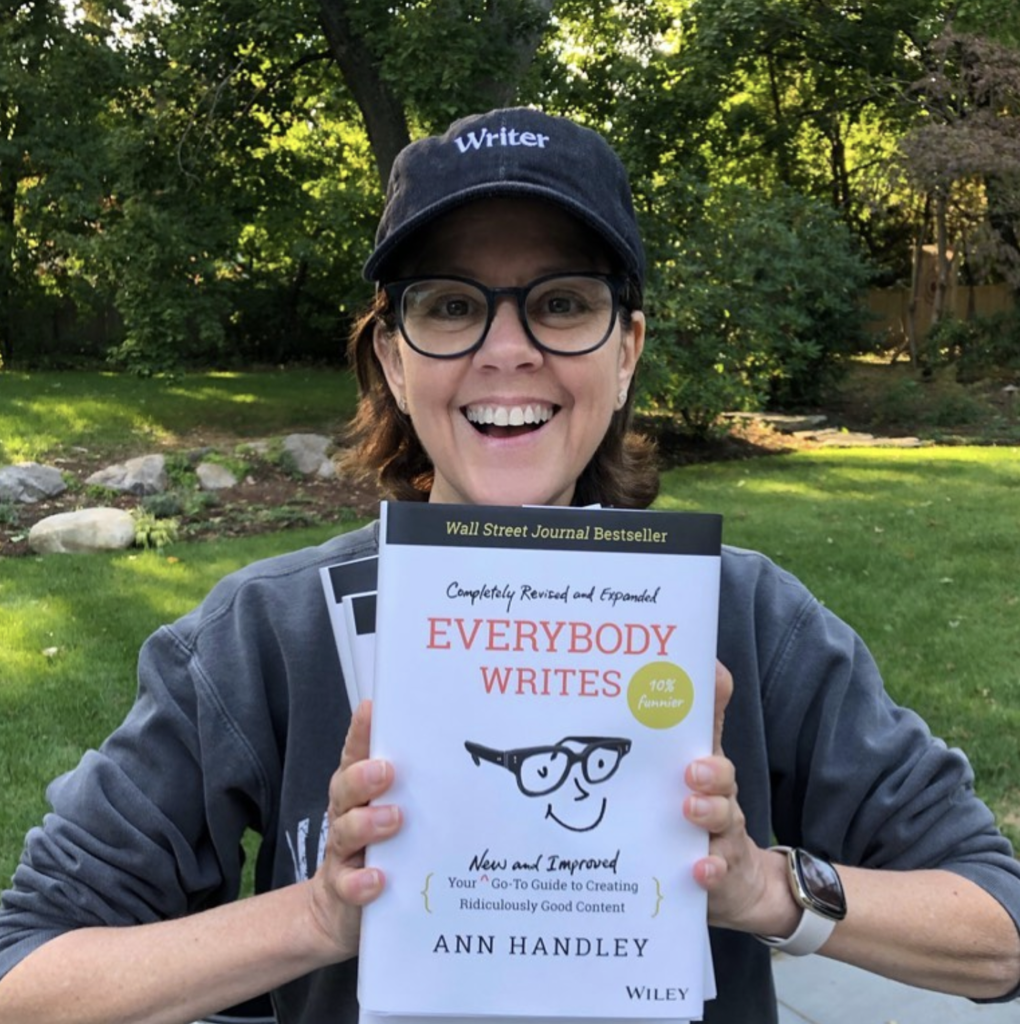 I love great writing. I hang on to magical sentences when I read a special book, dreaming that I could write that well some day. For that reason, it will take me weeks to savor the wisdom of Ann Handley's newly-revised edition of her classic Everybody Writes book.
However.
Since this is a new book that should be at the top of your book-buying list, I wanted to provide a few big lessons for you now. Here are ten lessons:
1. The Big Ask
Lesson number one came from opening the box and seeing the book!
I've heard Ann say, when you have a Big Ask, there needs to be a Big Give. So the first lesson is how Ann presented this book. It arrived in a handsome box which spilled over with glittery streamers when I opened it. She included a personal, hand-written note and a little personalized gift.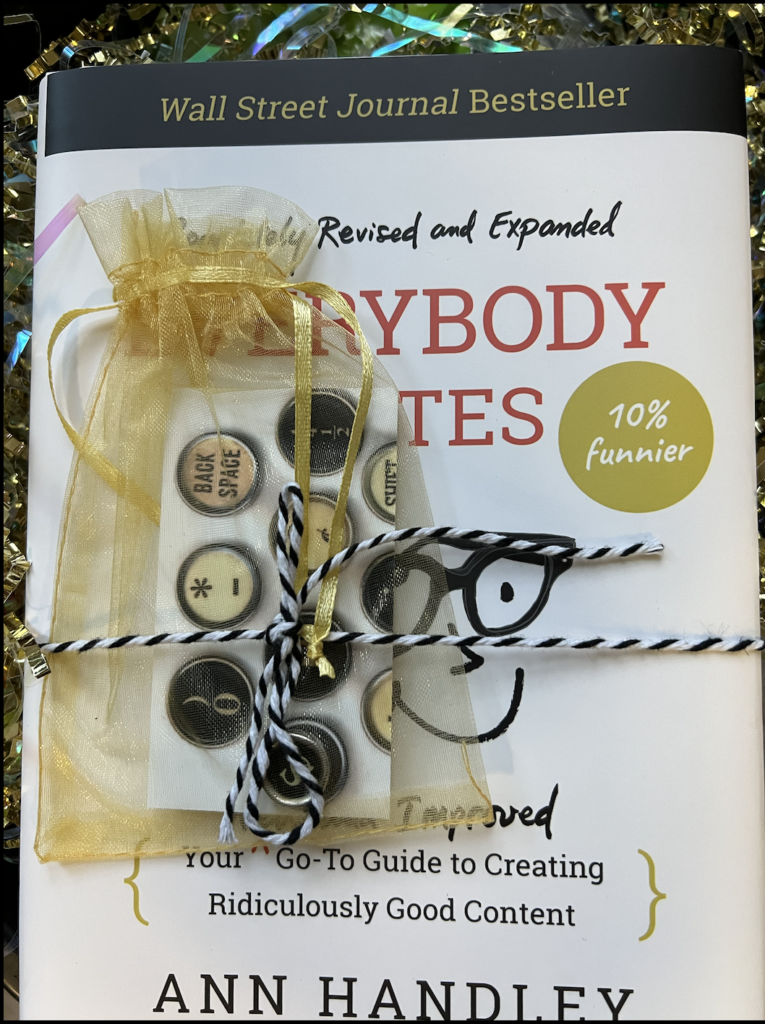 In a world of relentless distractions, this attention to detail and personal care stands out. I have a pile of books that have been sent to me. But of course I will review your book, Ann!
I've written about Ann's artisanal style of marketing. She knows there's a difference between personal and personalization. That is a great lesson for any form of marketing today.
2. The beauty of bite-sized
When was the last time you saw a business book with 95 chapters? It's no sweat with Ann's book because the chapters are so short.
The lesson is, Everybody Writes is a user-friendly book. You can read a little between meetings and not feel lost. Everything we do needs to be user-friendly!
Side note: I know the chapters in my own books are LONG. I need to do better!
3. Set your content free!
I first turned to chapters with the most provocative titles, starting with "Should you gate your content?"
She offers a resounding NO. We agree. Thank you, Ann.
There is no economic value to content that's locked up and never seen. Ann provides an excellent case study in this chapter that you can use to convince your team to eliminate the gate!
Magic sentence from this chapter: "Sweet Cheez-its. The robot is back."
You can tell that Ann sweated over these chapter titles. They pull you through the book.
4. The GPS framework
Ann introduces a 17-step system for better writing. That sounds like too many steps for my little brain. Except, it's perfect.
In fact, this is exactly the same process I use … I just never articulated it so well before. So yes, this system works, and you can use this right away to improve your content.
One of her steps is to read your work aloud. So simple, but hardly anybody does that. If it doesn't sound the way you speak, you should probably change it.
Magic sentence from this chapter: "Reading your final draft out loud is the best way to hear your voice, literally. Yeah, you sound like a nutloaf, talking to yourself in the middle of your office. So?"
5. Start with Dear Mom …
I turned to this chapter simply because it had an interesting title. Yeah … her titles are that good!
Ann recounts the advice of John McPhee who says to start a project with "Dear Mom to neuter the fear of a blank page." I like that. Also neuter. Unexpected word bonus point.
Magic sentence from this chapter: "It'll relax your claws on the keyboard. And it'll uncoil your writing voice into sounding natural, loose, and friendly."
Claws.
Uncoil.
Doggone it, Ann. Stop that.
6. The ideal length for every piece of content
I flipped out when I saw this chapter title. I can't believe Ann would sell out for such a Buzzfeed headline.
Doesn't she know there IS NO ideal length for your content?
Yes, she does.
And that's the message in the chapter. Create something that is true and sincere. In journalism school we were taught, " Give it what it's worth."
Magic sentence: "Your reader will love a 2,000-word email newsletter if it doesn't feel like 2,000 words — If it feels instead like a fun, useful inbox romp."
I think "romp" should be one of my keywords for the coming year.
7. Make your customer the hero
If you read one chapter, make it 53. It's the tale of how Ann crafted a speech about Rudolph the Red-Nosed Reindeer. I had the honor of seeing this speech live, and it was the second-best speech I've ever seen (only eclipsed by Ann's epic "Bun the Bunny" talk!).
So, I was anxious to learn her behind-the-scenes secrets.
In this chapter, she applies a classic children's tale to a marketing storytelling framework. It's genius because by centering on this beloved story, it's easily relatable, and we see it through a fresh new lens. Ann explains that Rudolph was really a "product" that saved the hero, the customer (Santa).
In the following chapter, Ann templatizes this useful framework.
Magic sentence: "Every story needs conflict. What's the audience's problem?"
8. Brands as Media Companies?
In this chapter, Ann re-introduced me to an old friend, GE Reports.
More than a decade ago, I blogged about GE and its brand journalism as the standard for customer-focused content marketing. Seeing them in this chapter made me look them up again.
I was disappointed that they've re-branded as GE News and have more or less reverted to bragging about their products and executives. Does anybody really subscribe to this content other than employees?
Brand storytelling is overhyped by most marketing gurus today. Content marketing is not as viable, accessible, or effective as it was 10 years ago.
GE Reports was interesting when I wrote about it in 2010 because it was singularly unique … and we didn't have Netflix, Spotify, or Mr. Beast competing for our attention. But we do have those distractions today, and I'm not sure there are many brands that can shell out the money necessary to compete in today's media environment.
Brand as a media company? Ann effectively challenged me in this chapter and has me thinking about it again.
Magic sentence: "Algae explosions are fascinating? Who knew?"
9. 20 things marketers write
This is the most actionable part of Everybody Writes. If you're hammering out copy for social media, websites, or even image captions, go straight to this section. There are a quintillion good tips, and it's hard to pick one, but let's go with this:
Magic sentence: Writing about email newsletters, Ann says: "Create reading momentum."
Isn't that an interesting challenge?
These pages are already covered with highlighter ink. So much gold here. Yellow, actually.
If you need a quick-start jolt for your writing, start reading this book on page 277!
10. Everybody Writes, and you and I can be better
When I hear Ann speak, or when I read her writing, I'm inspired to be better. I need that — you need that — to remain relevant in the world today.
In this book, Ann sets a standard for quality, generosity, and effortless reading that we all should aspire to.
In Everybody Writes, Ann has opened up and let us in on her secrets. What a gift. She reminds us that writing is a craft. I am nearly finished with a new book and after reading this book, I'm going back one more time to make it even better!
Consider this book deeply, but don't be overwhelmed by its 400 pages. You don't have to start at the beginning. Find the section you need right now and capture three or four ideas you can use in your work today.
Come back later. Explore another section. I'm going to spend months absorbing this book.
And that is my greatest lesson from this book: Keep pushing. Keep improving. Be "Ann Good."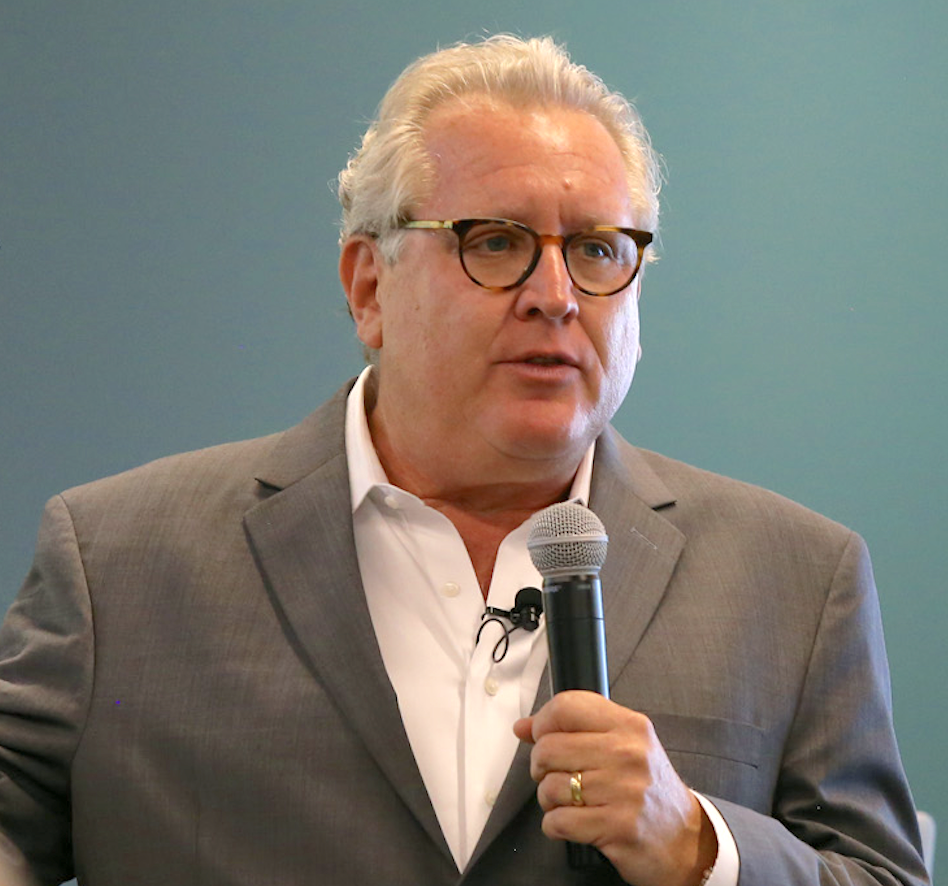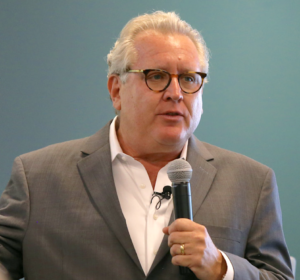 Mark Schaefer is the executive director of Schaefer Marketing Solutions. He is the author of some of the world's bestselling digital marketing books and is an acclaimed keynote speaker, college educator, and business consultant.  The Marketing Companion podcast is among the top business podcasts in the world. Contact Mark to have him speak at your company event or conference soon.
Follow Mark on Twitter, LinkedIn, YouTube, and Instagram.