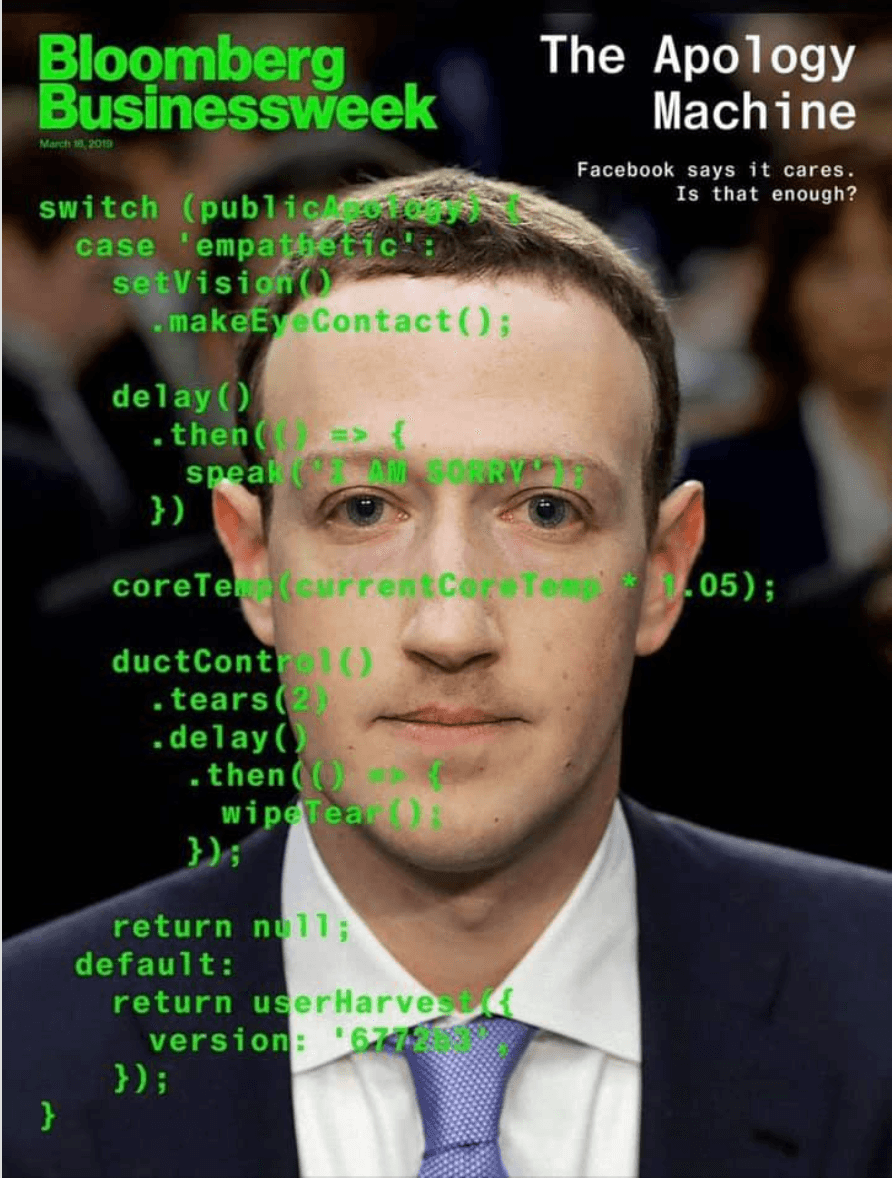 I've tried to avoid being dragged into the fake news political discussions. It's not really my "brand."
But unfortunately, forthrightly addressing the most important issues of digital marketing now requires a dive into the political muck.
A significant part of the future of digital marketing and advertising is now being debated in Congressional hearings. Facebook seems to be imploding before our eyes — the antithesis of Steve Job's view that "a brand is trust." One senator opened his remarks by saying "Facebook has burned the house down."
And the fact of the matter is, there may be no good solution. For Facebook. For America. For marketers.
This is a time to set aside any emotional response you might have to fake news, Facebook, and its executive leadership because what happens in the next six months will set a course for marketing for years to come. So let's look at the situation in a clear-eyed manner.
Free speech and fake news
The fundamental principles of free speech have been debated for millennia. In today's divisive political environment both sides can generally agree that free speech is a positive thing. But there are limits to free speech, particularly in political advertising, and there always have been.
Facebook and other digital platforms represent the new Wild West for free speech. Are politicians exempt from fact-checking or should social media platforms better police the spread of political misinformation?
Is the easiest solution to simply ban political advertising altogether — as Twitter suggests?
Facebook, on the other hand, decided to make a strident stand for what it claims is free speech. Mark Zuckerberg struck back at his political critics, delivering an expansive speech at Georgetown University. Zuckerberg's speech amounted to a manifesto on free speech, presenting a philosophical argument to explain Facebook's current policies.
"We don't fact-check political ads," Zuckerberg announced in the speech. "We don't do this to help politicians, but because we think people should be able to see for themselves what politicians are saying."
Zuckerberg believes tech companies should not be the arbiters of what is or isn't credible, and he ultimately advocates for a hands-off approach to political advertisements. He suggests the benefits of absolute free expression outweigh any potential damage that expression could cause.
So here is a revelation:
Facebook isn't the problem
Let's step back from the emotion for a minute and state that technically, Facebook is not breaking the law. Even in an open letter to Facebook, Senator Mark Warner (D – VA) said the company has over-stepped industry norms, not laws.
Facebook is in the business to make money and you could make an argument that it is irresponsible for the company to take down millions of dollars of very profitable ads and cheat shareholders just because some politicians are upset.
So this reveals a different sort of problem … at the very core, the problem isn't Facebook. It's the laws — or lack of them, in this case.
Over the years, I have consistently expressed a concern that regulations are not keeping up with the emerging technologies. In 2012 — when Facebook was becoming a public company — I predicted that, unchecked, Facebook would become the most dangerous company in the world. Maybe I got that one right.
But there is hope.
There are actually a few things that can be done to right the ship for everyone involved. This is an extremely complex problem but the government, with the help of Facebook, needs to take action. In fact, to survive, Facebook should be volunteering to help and ASKING the government for their involvement.
This is a very tough political topic and I reluctantly decided to debate it with Brooke Sellas (at her urging!) on the new episode of The Marketing Companion. I think you will find this discussion eye-opening, or perhaps ear-opening as the case may be.
In this new episode, Brooke and I also cover:
The "OK Boomer" rage!
A poignant, relevant and timely post by Seth Godin on the difference between management and leadership (a critical issue for marketing!)
Facts R US — A new product from The Marketing Companion Labs that will quickly and easily put an end to all of this fake news malarkey!
Sounds crazy right? So much information and entertainment in a 30-minute package??? Hear it to believe it:
Click on this link to listen to Episode 175
Other ways to enjoy our podcast
Please support our extraordinary sponsors. Our content is free because of their generosity.
Many thanks to our friend Scott Monty for the awesome show intro. Be sure to check out his introspective newsletter Timeless & Timely, where he covers the latest trends and the oldest principles.
Tim Washer is contributing creative direction to the show and he's has worked for Conan O'Brien, John Oliver, among others. He helps corporations build more creative cultures.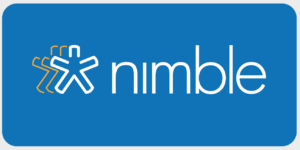 If you're a business owner or an entrepreneur, you know how hard it is to stay on top of all your contacts and ensure that nothing is falling through the cracks. Nimble is the simple, smart CRM that works directly within Office 365 and G Suite.
Nimble plugs into your email inbox and has a browser extension you can use on any website, including social media platforms and third-party apps. You'll never have to leave the place you're currently working on to access and update your existing contacts, as well as to create new contact records. Claim 30 percent off an annual license by going to nimble.com/companion and entering the promo code: COMPANION.



RSM Marketing provides an indispensable outsourced marketing department! Why struggle with turnover and staffing when RSM clients receive a marketing director and all the resources they need under a flat fee monthly subscription?
RSM employs dozens of specialists and experienced marketing directors who assist companies ranging from startups to market leaders with thousands of employees. Companies across the country from all categories are choosing this model to overcome marketing complexity and outpace their competition. The typical outsourcing client uses 11 RSM subject matter specialists but pays less than the cost of one of their own employees. RSM provides breakthrough marketing for clients and has been named twice to the INC 5000 list. Visit RSM for special Marketing Companion offers including $5,000 in free services.
Illustrations courtesy Unsplash.com