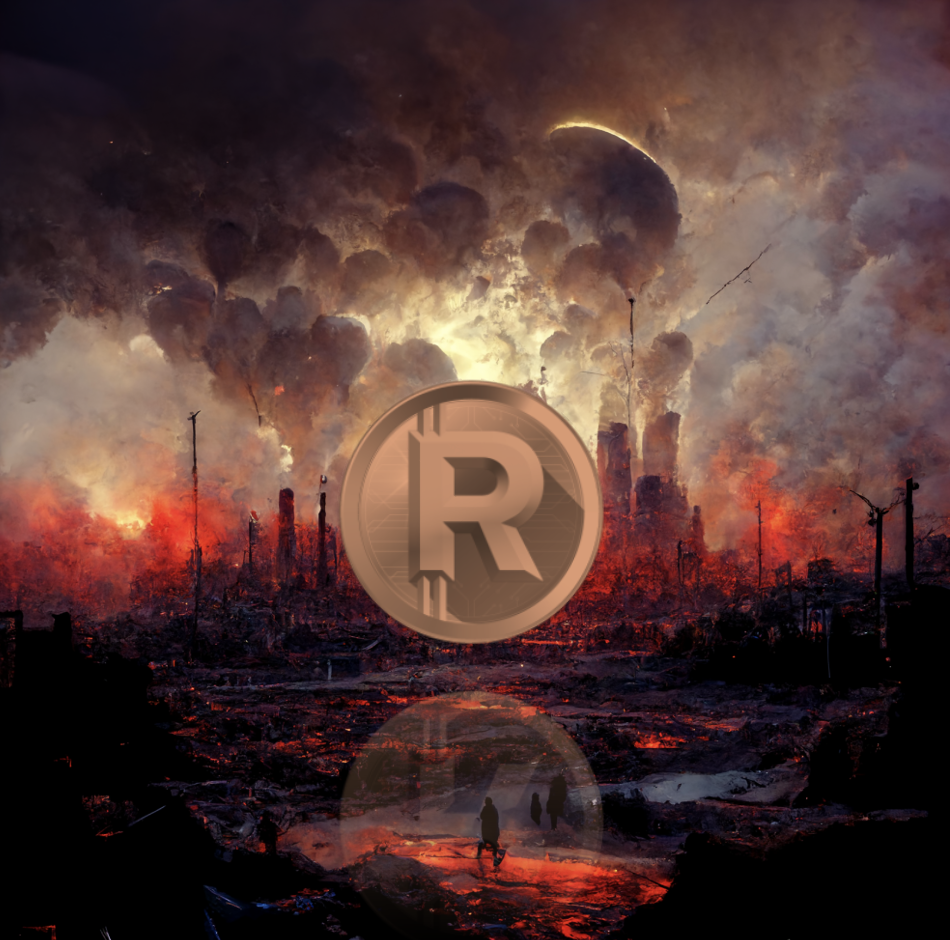 About a year ago (or was it ten?), I launched a crypto-backed creator token called $RISE, an exciting foray into the new world of Web3. A few months after launch, my creator community was one of the most valuable in the world, with a valuation over $1 million. Today the project has been abandoned, people lost a bunch of money, and the coin is gone.
I learned that Web3 still has a long way to go. This is my story.
Act 1: The rise of $RISE
In the summer of 2021, I was invited to launch a creator token through a start-up platform called Rally. I hired a crypto analyst to vet the company and help me discern if this was a good bet. Rally was founded by a Silicon Valley star, had $100 million in backing from Andreeson Horowitz, and had an impressive management team. I was aware of the risks, but I decided to give it a try. I saw these benefits:
As a teacher and consultant, I must remain relevant, and this was a way for me to get first-hand experience in this emerging web culture.
I saw this as a way to build a community, something I had not been successful with in the past. And, I was writing a book about community, so this fit well.
Industry peers I admired like Jay Baer, Joe Pulizzi, Ann Handley, Joseph Jaffe, and Scott Monty had already taken the leap and launched coins. I wanted to be in the "club."
Early creators were making money on the platform. I did not count on this, but it was a possibility.
I called my coin $RISE, as in RISE above the noise.
How a creator token works
When the coin launched, I honestly had no idea what I was doing. But this didn't bother me. My career has been a continuous set of experiments. I didn't know what I was doing when I wrote my first book, hosted my first conference, or taught my first college class, so this was no different.
My coin was backed by a publicly-traded cryptocurrency called Rally ($RLY). Each of my coins was paired with a $RLY coin, which was traded on the crypto exchanges. My coin was only traded inside of Rally, but it could be exchanged for $RLY and cashed-ou at any time, so $RISE was worth real money.
Theoretically, I could increase the value of my coin by using it to grow my community, allowing fans to trade it for my goods and services, and using it as a "currency" to reward people in my community. In reality, that did not work. My token price was almost completely determined by the rise and fall of the crypto market. You probably see where this is heading.
I was given an initial cache of tokens (worth about $20,000) that I could use to start my community. My community could benefit from creator tokens in three ways:
Exclusive commerce – Many creators offer art, music, crafts, and services that can only be acquired with tokens. My site offered training, consulting, and special events that could be acquired through an exchange of $RISE tokens.
Emotional reward – Fans may buy tokens simply to support a creator because they love them or believe in their work. When I surveyed my community, 98 percent said they held the coin to support me and learn about Web3.
Financial gain – Tokens in high demand could possibly increase in value.
This last part caused me the most stress. Rally had a frictionless exchange system. There was essentially no tax or penalty for buying or selling coins. So speculators could buy tens of thousands of dollars in coins and sell them a day later if the coin value went up in value, even by a penny.
And, they did.
For months I struggled to keep my community progressing as it was being jerked around by speculators. On two occasions, I invested my own money to make up for dramatic declines caused by these people we called "whales."
I was determined to lead my coin community in an ethical and business-like manner, but the whales were a source of constant stress — and even one anxiety attack — as my community was jeopardized by strangers looking to make a quick buck.
The early days were very, very difficult and took a lot of my time.
Act 2: Success and momentum
Within a few months, I was figuring things out, and my creator token rapidly rose in value. $RISE eclipsed nearly every other community in terms of size and value. For example, at its peak, I had a mind-blowing 1.7 million $RISE coins in circulation, more than ten times more than most other creators. I attribute this success to:
Complete focus on community. The purpose of $RISE was to build a learning community, not for my personal gain. Everything I did was to create new value and learning opportunities for others. I gave away more than $50,000 in coins to let anybody access the community if they wanted to join and learn.
A rational business approach. I had more business experience than most other creators on the platform. For example. many musicians and artists on Rally struggled to understand the token economics, which was insanely complex. I was not swayed by hype or emotion. I just stuck to the business plan and communicated about it transparently.
Eventually, nearly 2,000 people owned my coin. Although I never ran promotions or asked people to invest their money, many did because they believed in our mission. The impressive community success was proof that we were headed in the right direction.
Six months after launching the coin, the value of my own personal holdings was about $250,000.
Act 3: Exposing the creator token flaws
In any start-up environment, you'll face unexpected problems. I knew Rally was an experiment, so I was patient with the company's frequent missteps and technical glitches. However, there were some fatal flaws embedded in the creator token system:
It was difficult for creators like me to take money out of Rally. Even though the project was taking a lot of time, I wasn't being compensated for it. Long story short, the algorithm penalized the whole community if a creator took money out. Perhaps Rally designed it that way — they wanted to keep the money in the system, after all. Many creators bailed for this reason, and a few ruined their reputations by putting themselves ahead of their communities and cashing out everything in the middle of the night.
Too much of the community value was impacted by the crypto market. My hard work seemed fruitless when the token value was largely determined by outside forces.
In the "real world," I charge for my time. That's how I feed my family. The key to creator token economics is that a coin holder receives some valuable new access to me or my work. But why would I do that? I can charge real money for my time. Why would I give away valuable bonuses in exchange for tokens when I can't easily take money out of the Rally system? In an effort to play the game, many creators made terrible decisions selling services for tokens they could not easily redeem for money. I did not do that.
Rally was mis-managed. By the spring of 2022 it was apparent that Rally was in trouble. It had just announced its third CEO in nine months. I won't get into the ugly details, but this was one of the worst-managed enterprises I have ever witnessed. And I've been around awhile. At least in part, poor leaders fumbled away the opportunity.
The Meltdown
Just as another new management team was coming on board, crypto winter set in. All the cryptocurrencies melted in a matter of days, and this of course hastened Rally's decline. The company dramatically cut staff, stopped launching new creator tokens, curtailed development, and — unbelievably — suspended all communications with their 350 creators.
Rally had been in business for a year and a half. In that time, the value of its $RLY cryptocurrency plummeted from $1.45 to $0.01.
A series of mysterious "technical problems" kept creators and our community members from exchanging tokens or cashing out during the meltdown. Finally, Rally sent us a notice giving us a one-time 10-day window to cash out whatever we had left. We had to sign a document agreeing not to sue them.
For my year of effort, I realized a net profit of about $5,000.
And yet, I am happy …
Act 4: RISERS RISE
Perhaps this seems strange, but the whole Rally mess was an awesome experience.
I learned so much. Being on the cutting edge of Web3 was an incredible opportunity. Many of my fellow creators became close friends through this trial by fire.
I often feel alone in my career. I spend most of my time in my office in the woods — writing, thinking, and helping customers. A self-imposed solitary life. But my world is different now. The end result of the Rally rollercoaster is a supremely cool RISE community.
The coin is gone, but RISE remains — a friend-driven machine moving toward bigger opportunities and collaborations. It has grown far beyond the creator coin idea that first brought us together.
In fact, we don't need the coin at all.
Every day, we gather on Discord to teach each other and debate the future of marketing. It is my most valuable network of friends. It has become my university.
We're doing experiments in the metaverse together. We're solving problems. We're attending free webinars with global thought leaders. We're writing a book together (look for The Most Amazing Marketing Book Ever next summer!). We've been gathering for live events. I've made more new close friends in six months than in the last six years.
On most days, I check in every few hours to see what juicy new ideas are circulating in the RISE community. These are my friends. They are challenging me, teaching me, and pulling me in new directions. As a curious person, I can't think of anything more fun or energizing.
I still spend most of my time in my office on the hill, but I'm no longer alone. I belong to a community.
Mission accomplished.
Onward
What's next?
Some of my fellow creators are moving from Rally on to other platforms or creating their own solo coin efforts on a blockchain. I am not doing that for now, primarily because I'm concerned about how these coins might be impacted by upcoming SEC regulations. I might change my mind, but let's see how things play out.
Despite the painful experience, I think tokenized economies will work, especially for creators who are artists and musicians. "Selling stock" in themselves can fund new creative efforts and launch a virtuous cycle of promotion from people who want them to succeed. Tokens will also find a place in corporate loyalty programs.
The dust is still settling from the Rally creator token demise, but my community is growing in exciting new ways. If you would like to be part of RISE, you can learn more here. It's free to join, and all are welcome.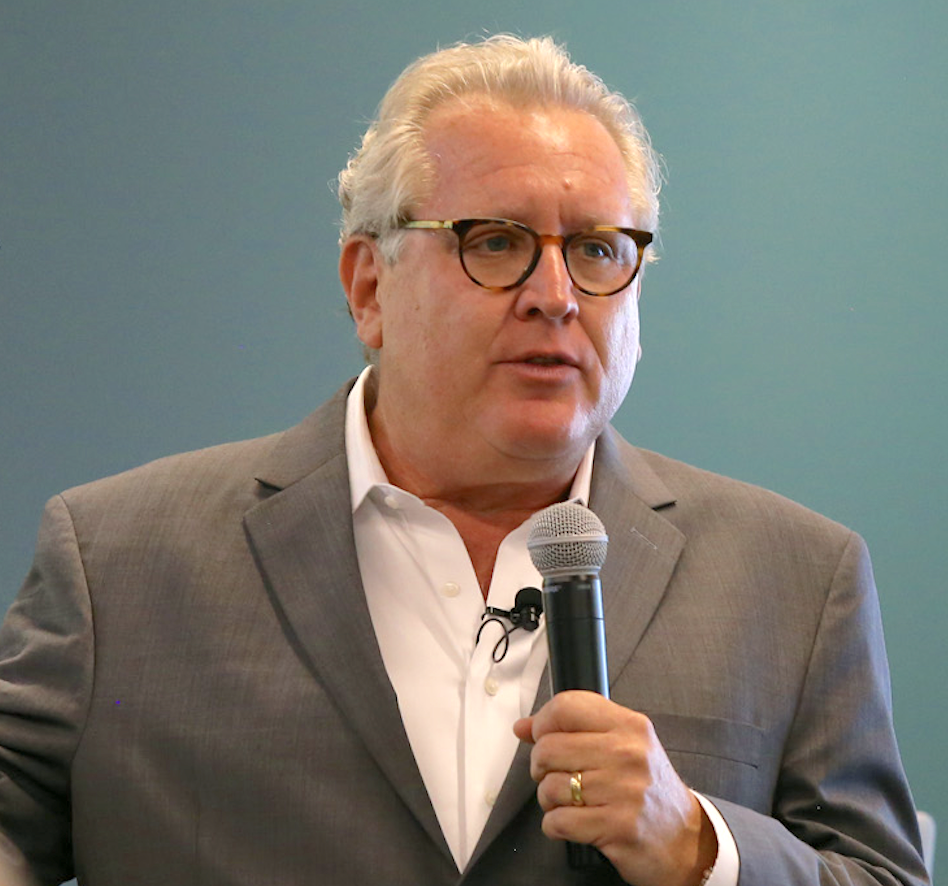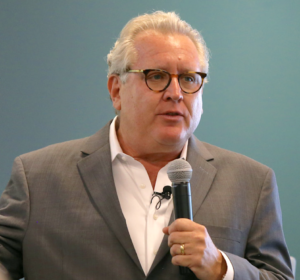 Mark Schaefer is the executive director of Schaefer Marketing Solutions. He is the author of some of the world's bestselling digital marketing books and is an acclaimed keynote speaker, college educator, and business consultant.  The Marketing Companion podcast is among the top business podcasts in the world. Contact Mark to have him speak at your company event or conference soon.
Follow Mark on Twitter, LinkedIn, YouTube, and Instagram.
Image generated by AI through MidJourney.