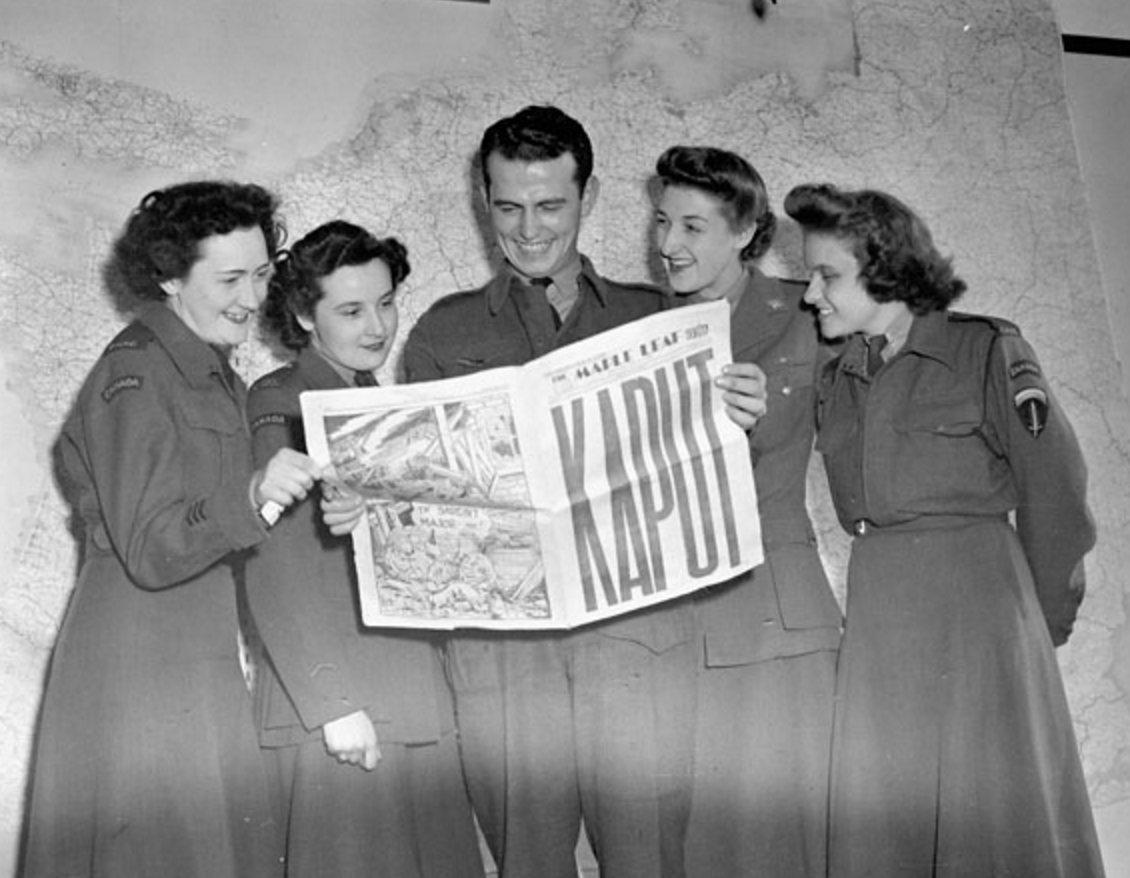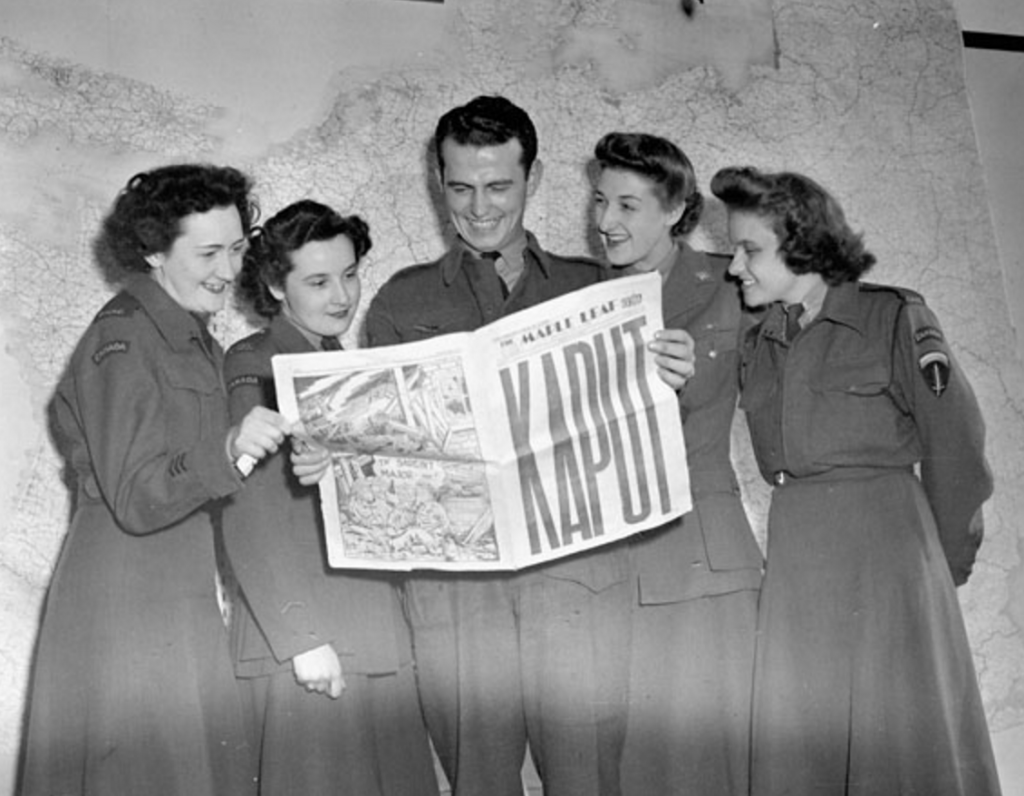 By Mark W. Schaefer
No industry has been under more attack from emerging technologies than the press. Newspapers, magazines, and other traditional media channels are failing all around us. So if you think marketing is tough in your business, step into the shoes of a newspaper publisher to really see what pressure is!
These are people who go to work every day knowing they need to move content like their careers depended on it … because it does.
I recently attended a conference on the future of technology and journalism at Columbia University's Pulitzer Graduate School of Journalism for a glimpse of the cutting edge of content marketing. It was an eye-opening experience because it showed me that by comparison, the business world is way out of step with many cutting edge strategies.
In fact, in terms of content techniques, the business world is a sloth racing against a cheetah compared to the pace of change in mainstream journalism.
Here are five important lessons the business world we need to learn NOW from our journalism brethren:.
1) We're not in the publishing business, we're in the fashion business.
Nearly every day you can find this tired advice on the web: Companies need to be in the publishing business — that we need to "think like a media company."
Perhaps that was true three years ago but it's not true any more. Sure, we might be lucky and get somebody to click on one piece of content … and maybe even read it. But how do we get them to COME BACK again?
To achieve that, I think we need to think more like the fashion industry where there is something new, new, new happening every day in such a compelling and rapid way that we can't look away.
How are you approaching content today? Are you answering customer questions … and then answering them again? So what happens when people get the answer to their question? How do you BUILD A CONTINUING RELATIONSHIP?
Here is an example of what I mean. My wife recently had a question and did a web search for it. I asked here if she knew where she got the answer and she replied "no." So obviously she won't visit that site, let alone build any kind of connection with the company behind it.
But her favorite fashion site offers something compelling, interesting, and entertaining every day. She not only visits the site often but subscribes to updates. She has an ongoing relationship with the brand and the emotional connection (and loyalty) is building.
Why do you return to a favorite site over and over again? They deliver something new. If you are creating the same old content over and over again, you're not going to make it. Unless you sit alone in your content category, you need to think like a fashion designer, not a publisher, to win today.
2) Approach new platforms with urgency
Many major news outlets approach social media channels with a frenzied pace of innvoation.. They are not just dabbling in emerging media platforms, they're trying to make anything and everything work in an effort to connect with new customers first:
As I listened to example after example of creative story delivery, I thought of the recent conversations I've had with major companies still debating whether they should have a blog or not. Most of the business world is so far behind where they need to be on platform innovation.
3) At-a-glance storytelling
Research shows that people "lean in" to content during the day and "lean back" at night. Let's unpack that idea.
During the day, people want short bits. They normally don't have time for the whole story … they want developing headlines as a story unfolds. They "bump into content" through social media all long. They may not visit a blog, website, or long-form content at that time of day but they may scan tweets and headlines.
But during commute times and at night, people may relax and spend the time to read or view a longer story.
Today, storytelling is much more complex and nuanced than it was a few years ago. You don't need to deliver the entire story all at one time and maybe your goal should be to avoid that!
Mainstream media is providing "at-a-glance storytelling" through quick updates, summary bullet points, photo galleries, short video bursts, and timely tweets to tell a story, with a longer-form commentary saved for later in the day.
In business we still have endless debates about the best time of day to publish. That is so 2012. We need to be doing a deep dive into our consumer consumption patterns as the media industry is doing and adjust to a more nuanced strategy.
4) It's a silent world
Are you creating videos for your business? Podcasts? Maybe doing live streaming media on Periscope or Facebook? How is this effective in a world that normally consumes content with the sound OFF?
What?
It's true. If you're consuming content in a noisy bus or train, can you really hear the audio? If you're in an office cubicle and want to sneak a peek at the news headlines, are you going to have the sound up or wear headphones that may signal you're not working?
Research from the media outlets shows that much content is consumed with the sound off, which explains how much video storytelling we now see with captions or just bold headlines.
In this example, Business Insider tells a complex backstory of a political protest and you can follow the entire video even with the sound off.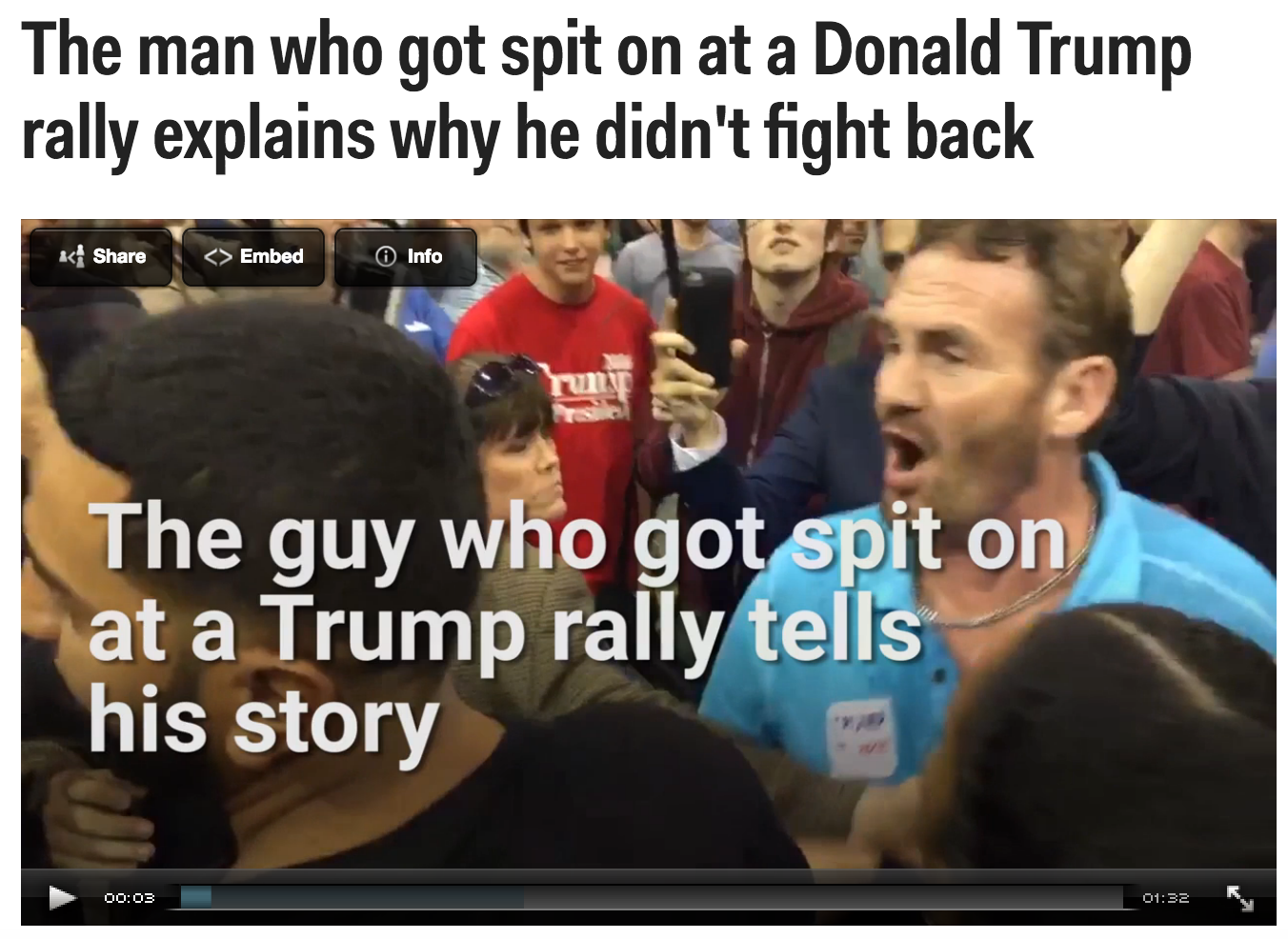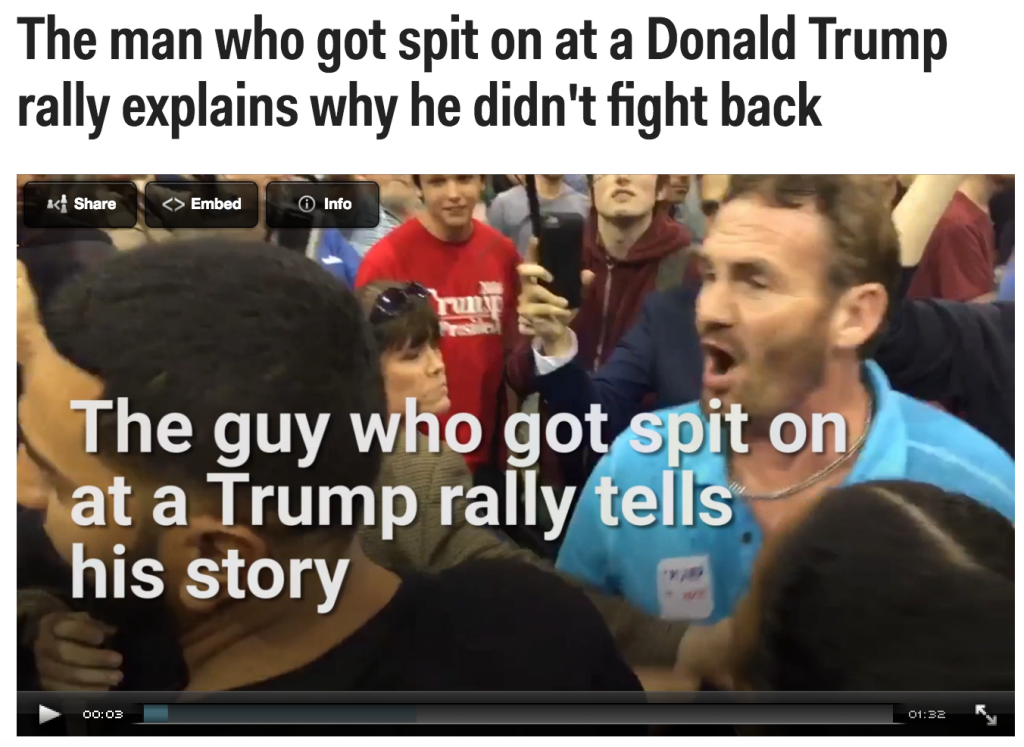 Although this is now becoming a common technique for channels like CNN, I have seen little or no adoption in the world of corporate content but it makes so much sense.
5) It's not short form or long form. It's right form
Another endless debate in the business world is short-form versus long form content. We employ algorithms and statistical tests to try to predict the optimal length of piece of content.
The news world would say these rules are silly. The story determines the length. We are all caught up in trying to have some pre-determined length determine the story!
I'll give you an example. I recently wrote a piece for a company that was about 2,000 words long, It had lots of new ideas and insights. But the cusotmer said I had to conform to their rule of an 800-word maximum because that's what their ad agency determined to be ideal length. That's just crazy. The length determines the story?
A key point from the conference is that people from every generation still consume long-form content if the content is interesting and compelling. Don't make the story conform to algorithmic standards. Let the story dictate the proper length.
Now, this is not an excuse to be breezy and long-winded. Never waste the reader's time. Every sentence and image must move the story along.
6) Bonus content
Here are a few other take-aways from the conference. Less profound, but good reminders:
Headlines are more important than ever, You have three seconds to get somebody's attention.
Create content in forms that will make it easy to share. Create moments people love to share.
The internet of the future is going to be very simple. the content of the future is going to be very simple, too
Facebook is difficult for news. On Twitter, it's there and breaking, but on Facebook it's like, that's nice guys, we'll decide when to put it up
Essentially every piece of content is your home page. People are not coming to your brand through the back door of social media, not the front door of your website.
The world is getting increasingly visual. If you are print-oriented, you need to see stories in a different light. Learn to use your smartphones to tell your story.
I'd love to learn of your thoughts on these ideas in the comment section.
Mark Schaefer is the chief blogger for this site, executive director of Schaefer Marketing Solutions, and the author of several best-selling digital marketing books. He is an acclaimed keynote speaker, college educator, and business consultant. The Marketing Companion podcast is among the top business podcasts in the world. Contact Mark to have him speak to your company event or conference soon.
Illustration courtesy Flickr CC and BiblioArchives