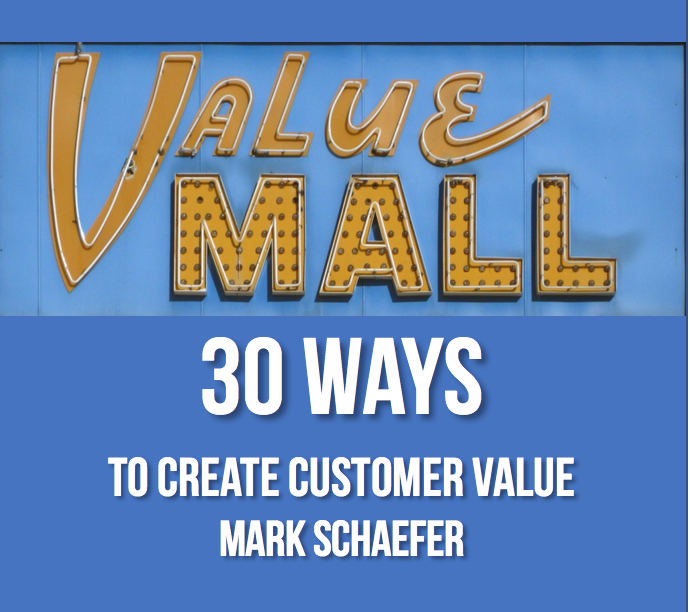 By Mark Schaefer
I've been immersed in the digital marketing world for many years and if somebody asked me, "what is the number one tip shared about content/social media success" it would be this:

This may seem like simple — even rudimentary — advice, but it's also quite true. Any communication we put out there today is not just an expression of our brand, it is part of our ongoing war for attention. And to win that war, you better provide extraordinary value.
Can you define precisely HOW you add value? The question may be more complicated than it seems. Here's some research findings to help you sort it out.
30 ways to create customer value
There was a very fine article in Harvard Business Review by Eric Almquist, John Senior, and Nicolas Bloch of Bain Consulting. In this comprehensive piece, they present a Maslow-style hierarchy of needs as the fundamental attribute of a brand image. The result of decades of research and experience, the authors claim there are 30 different ways a brand can create value: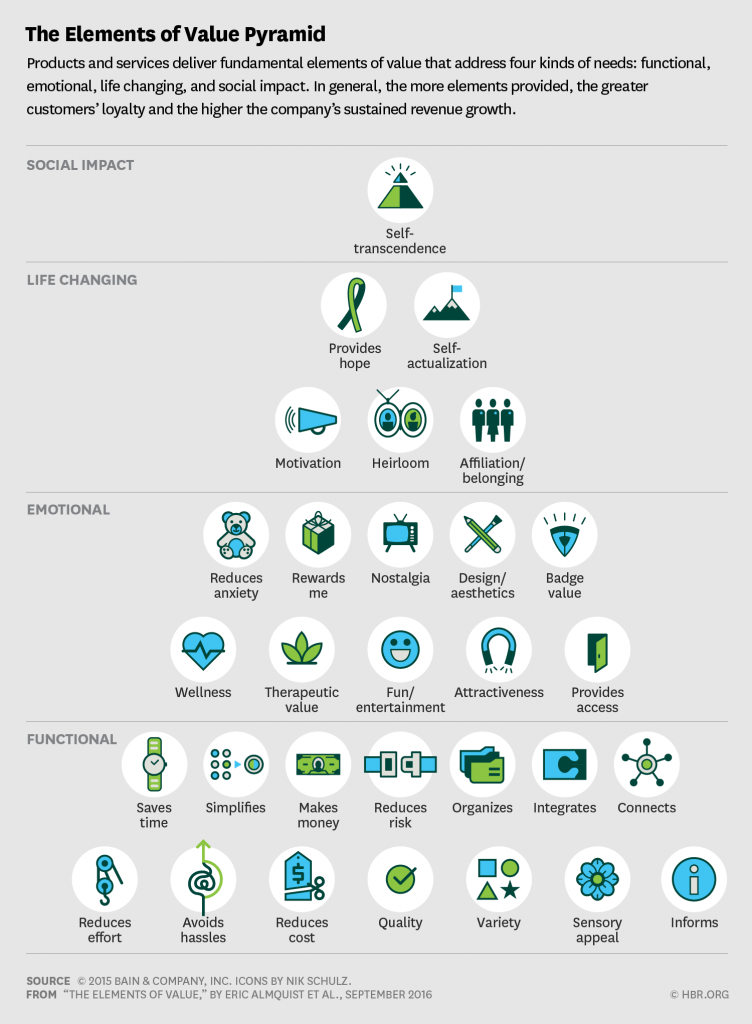 If you're looking at this on a smartphone screen this helpful graphic might be hard to read, so I've also listed these 30 value factors here:
Reduces effort
Avoids hassle
Reduces Cost
Quality
Variety
Sensory appeal
Informs
Saves time
Simplifies
Makes money
Reduce risk
Organizes
Connects
Wellness
Therapeutic value
Fun/entertainment
Attractiveness
Provides access
Reduces anxiety
Rewards me
Nostalgia
Design/aesthetics
Badge value
Motivation
Heirloom
Affiliation/belonging
Provides hope
Self-actualization
Self-transcendence
If you're like me, you're probably already scanning though this list to see which of these values might be delivered by your company, product, or content. But it may not be that easy. For example, the authors write:
In our research we don't accept on its face a consumer's statement that a certain product attribute is important; instead we explore what underlies that statement. For example, when someone says her bank is "convenient," its value derives from some combination of the functional elements saves time, avoids hassle, simplifies, and reduces effort. And when the owner of a $10,000 Leica talks about the quality of the product and the pictures it takes, an underlying life-changing element is self-actualization, arising from the pride of owning a camera that famous photographers have used for a century.
Let's dig a little deeper into how you can use this research for your own company.
More value is better
Bain also did research to see how these value factors correlated to company performance and it had some interesting findings:
A survey confirmed that companies that were identified with more of these values also had better performance (as expressed by a high Net Promoter Score).
Companies that could claim four or more value elements had, on average, three times the NPS of companies that focused on just one customer value, and 20 times the NPS of companies with none. More is clearly better — although it's obviously unrealistic to try to inject all 30 elements into a product or a service. Even a consumer powerhouse like Apple, one of the best performers studied, scored high on only 11 of the 30 elements. Companies must choose their elements strategically.
A second finding was that companies doing well on multiple elements grow revenue at a faster rate than others. Companies that scored high on four or more value elements had recent revenue growth four times greater than that of companies with only one high score.
Some are more important than others
Across all the industries studied, Bain found that perceived quality affects customer advocacy more than any other element. Products and services must attain a certain minimum level, and no other elements can make up for a significant shortfall on this one.
After quality, the most valuable elements depend on the industry. In food and beverages for example, sensory appeal runs a close second to quality. In consumer banking, provides access and heirloom (a good investment for future generations) are the elements that matter; in fact, heirloom is crucial in financial services generally, because of the connection between money and inheritance. The broad appeal of smartphones stems from how they deliver multiple elements, including reduces effort, saves time, connects, integrates, variety, fun/entertainment, provides access, and organizes. Manufacturers of these products—Apple, Samsung, and LG—got some of the highest value ratings across all companies studied.
Putting this to use
There's a lot of debate on the web about content quality versus quantity. If you're trying to drive "traffic," there could be an argument for quantity, but this research confirms that if you're trying to drive revenue and success, the focus should be on quality.
Most of the corporate content out there today is utilitarian. I'm guessing if you're thinking about your own marketing efforts right now, your supporting content is about helping, answering questions, informing, saving time, etc. Is there room for you to maneuver into other, higher-level categories?
Another interesting application might be in your work to become known. If you've read my book KNOWN
, you know that an essential part of building a personal brand is finding a way to tell your story online in an un-contested "space." Perhaps you can use this research to find a way to differentiate yourself in your industry. For example, if competitors are creating content that "informs," can you side-step into other categories? Is there an under-served value in your industry?
I think the way Bain presented "values" is thought-provoking and I hope it has you reflecting on whether you should be creating value … or values. As I looked over the possibilities, I found at least 10 factors that I might be serving through this blog but it made me wonder if my readers feel the same way!
Did you find anything surprising about this list? How does it apply to you?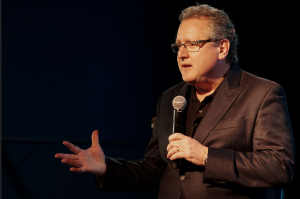 Mark Schaefer is the chief blogger for this site, executive director of Schaefer Marketing Solutions, and the author of several best-selling digital marketing books. He is an acclaimed keynote speaker, college educator, and business consultant.  The Marketing Companion podcast is among the top business podcasts in the world.  Contact Mark to have him speak to your company event or conference soon.
Value chart reproduced with permission from Harvard Business Review.