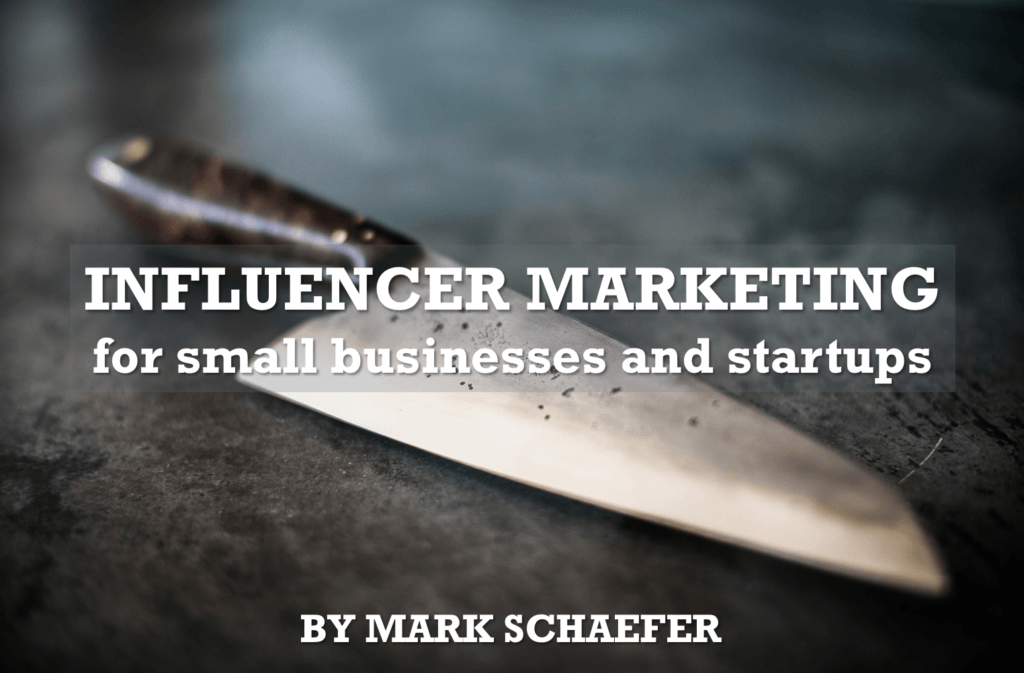 Some benefits of social media and content marketing are normally inaccessible for small businesses and startups because:
It takes time to build an audience and establish an emotional connection to that audience
It also takes time and a good bit of skill to create content that can contribute to SEO benefits or establish authority in a niche that results in customer action.
I'm not saying NOT to do it because nearly every business should have an effective social media presence. But it's unlikely startups will get the quick jolt in sales they need through social media/content alone.
That's why when I work with startups, I almost always suggest influencer marketing as an option.
An influencer doesn't have to be Kim Kardashian or a famous sports star. It just has to be a person who 1) already has an established, passionate audience and 2) has some natural affinity to your business and what you produce.
I have had good success with this small business strategy and I wanted to pass along a great case study today.
The Blade Runner
I've had fun helping out with the Maker Movement in my hometown of Knoxville, TN. In fact, Knoxville is known as The Maker City because of the large number of successful craftspersons and small businesses building the economy here.
At our Maker City Summit last year, I met John Phillips and had a little coaching session with him. John is the founder of Phillips Forged, a most unusual business. John reclaims steel from old structures, plows, and saw mill blades to make heirloom quality, hand-crafted knives.
I suppose you could say his business is on the cutting edge.
Sure, that could probably be categorized as a "Dad Joke." So be it.
Point is (ha ha) … every piece John produces has a treasured story behind it. And people love buying stories.
A year after I first met John he told me about a business breakthrough.
John had been a fan of Sean Brock, a James Beard Award-winning chef who resides in Nashville and had been trying to make a connection with him over social media.
Through a friend and a little luck, John got to meet Sean at a Nashville craft fair. When the chef heard about the story behind the hand-crafted knives, he wanted to make that story part of the heritage of his own Husk restaurants and bought every steak knife John had at his booth.
Brock proudly posted a photo of his new find on Instagram: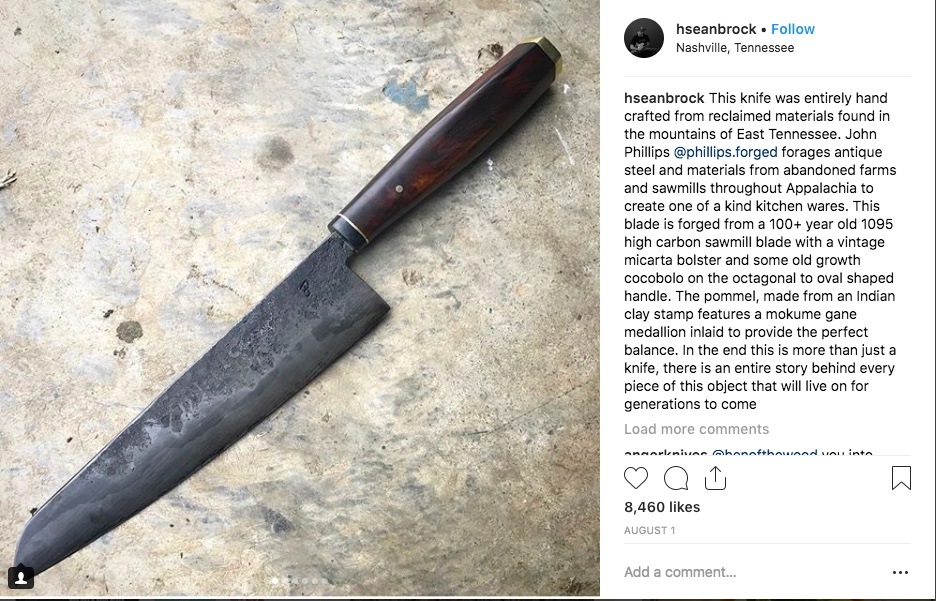 This authentic advocacy from a respected thought leader turned out to be better than any ad John could have ever paid for. It gave him access to an entirely new audience who loved this chef and the craft of cooking.
"In a day, my email box was full of inquiries for new orders," John said. "That photo had an immediate impact on my business."
Within a week, John had thousands of new followers on Instagram and $40,000 in new orders. And all of those new customers will have Phillips Forged stories to tell.
Influencer marketing for small businesses
Although there was an element of luck and good timing involved with this story, building connections to relevant influencers is attainable for any business with some work and perseverance.
My definition of a social media influencer is anybody who posts content that gets shared. It is a person who can move ideas to their own audience and beyond.
In this case Sean Brock would not be considered a social superstar. But he has more than 163,000 followers, and all of them would be fans of the artisanal food movement. When the man speaks, people listen. He moves content.
There are a number of software programs to help you detect potential influencers by topic but it's unlikely any of them would have put Sean Brock on the radar because 1) most software is Twitter-centric, and 2) the programs don't do a good job of finding influencers in a city or geographic region.
So keep it simple. If you're active in a niche and you're passionate about what you do, you probably already know the go-to people in your category. If not, ask around.
Building the connection
After you've identified a resource who might be able to help you, DO NOT "PITCH" THEM. Another name for an unsolicited pitch is "spam."
Instead, befriend them by doing things that friends do.
One of my favorite examples of this is Sean Van Dyke, an entrepreneur who wanted to build a business as a construction industry consultant. He developed a business management solution and gave it away to the top thought leaders in his field. One influencer was so moved by his generosity that he started mentioning Sean in his blogs posts as "his guru." This had an immediate and transformational impact on Sean's fledgling business.
Sean had a great quote in my book KNOWN
: "You can't approach influencers with hands outstretched asking for favors. You have to approach them with arms wide open, offering help and support."
Eventually, some live meeting is usually the catalyst for business benefits. Is there an opportunity for you to meet your favorite influencer at a conference or regional event? Social media connections are normally weak relational links. Meeting in real life can make these connections more actionable.
Influence and the startup
Groove, a company that provides help desk software, is a perfect example of executing an influencer strategy with precision. They were a start-up company with literally no audience—and no time to build an audience—so they relied on borrowing the audiences of others. The result? 5,000 new blog subscribers in five weeks. Here's how they did it:
Build the influencer list. The company carefully considered which potential influencers connected to their target audience (web start-ups and small businesses) and which of those leaders would be able to get true value from their content and service. This is a critical step. Most influencers are deluged with spammy requests for their help, so doing careful research up front gives you the best shot at success.
Forge relationships. Influencers may hold the keys to the audience kingdom, but simply making a cold pitch doesn't work. Groove embarked on a plan to use the social networks to connect with them and move beyond the relational weak link. Their plan included tweets, blog comments, blog post shares, and emails. Here are other ways to engage with influencers:

Ask for a quote you'll use in your article.
Re-tweet them consistently.
Provide them with a recommendation on LinkedIn.
Interview them for a video or podcast.
Ask them for feedback on an idea.
Link to something they wrote about (they will generally see this "pingback").

The Ask (part 1). By this time, the people from Groove were on the radar of their target influencers and it was time to make a move. But they didn't ask for a favor. They asked for help—a subtle yet important difference. Most people have a hard time saying "no" to an honest request for help. This plea included a link to their site, a request for feedback, and an emphasis on potential mutual benefits. Using this technique, Groove earned an 83 percent positive response rate from the influencers. "Help" is a more benign ask, and more importantly, it helped Groove start real back-and-forth conversations with industry experts.
The Ask (part 2). Now that the company was ready to launch its blog, it needed a push from its new influencer friends. Since this group had been involved in providing feedback to the Groove team, they had a built-in stake in the company's success. Groove sent these new advocates a link to the first blog post with a request for help promoting it.
Results! Not only did most influencers promote the post, but almost all of them also commented on the new blog. This level of response provided proof to new visitors that the blog (and company) had traction. In 24 hours Groove had acquired 1,000 blog subscribers, and by following up with consistent, high-quality content, they attracted more than 5,000 subscribers and 535 trial sign-ups through five weeks of blogging efforts.
In this case, Groove methodically built relationships with influencers that led to measurable success. But there was another force at work here, too—the powerful, magnetic attraction of involving key audience members in your content creation and transmission.
Influencer marketing is not normally considered in the small business marketing toolkit. But if done right, there is no better way to ignite a new business.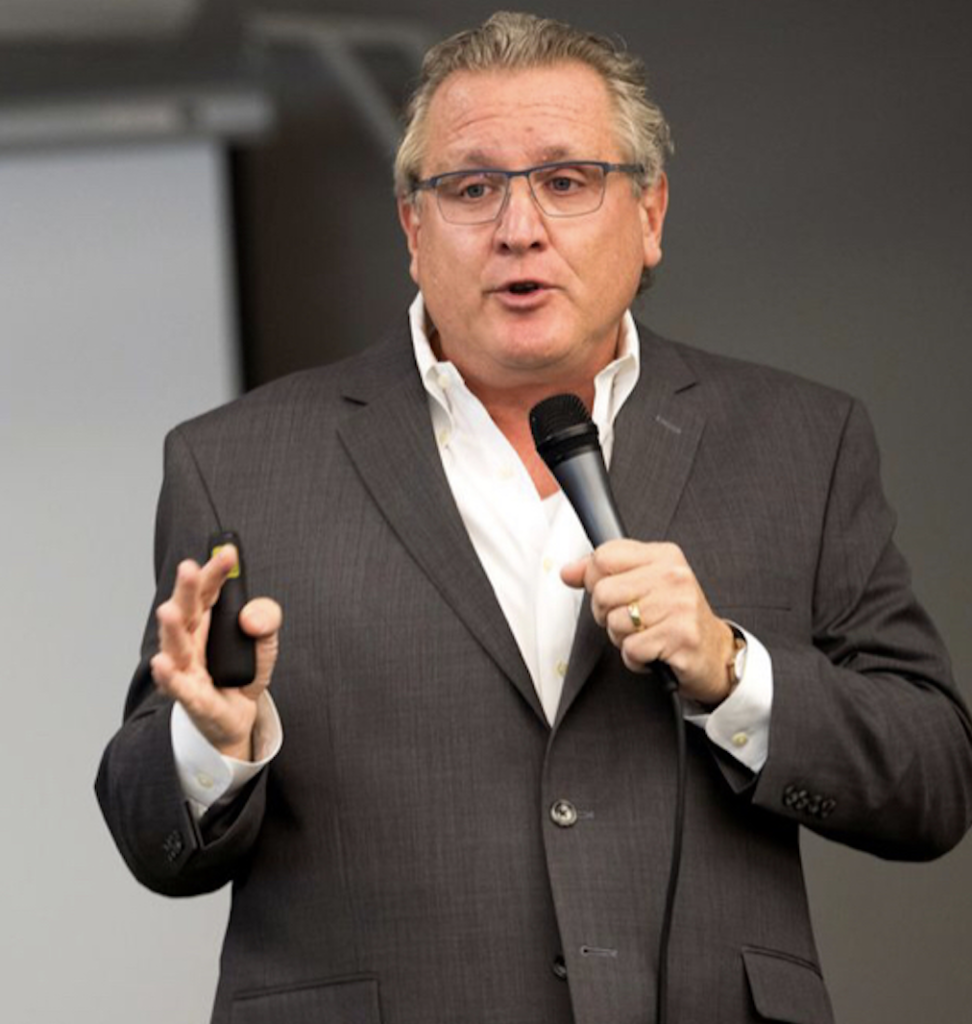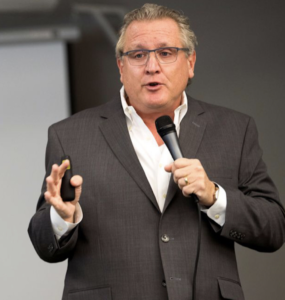 Mark Schaefer is the executive director of Schaefer Marketing Solutions. He is the author of some of the world's bestselling marketing books and is an acclaimed keynote speaker, college educator, and business consultant. The Marketing Companion podcast is among the top business podcasts in the world. Contact Mark to have him speak at your company event or conference soon.
Follow Mark on Twitter, LinkedIn, YouTube, and Instagram.