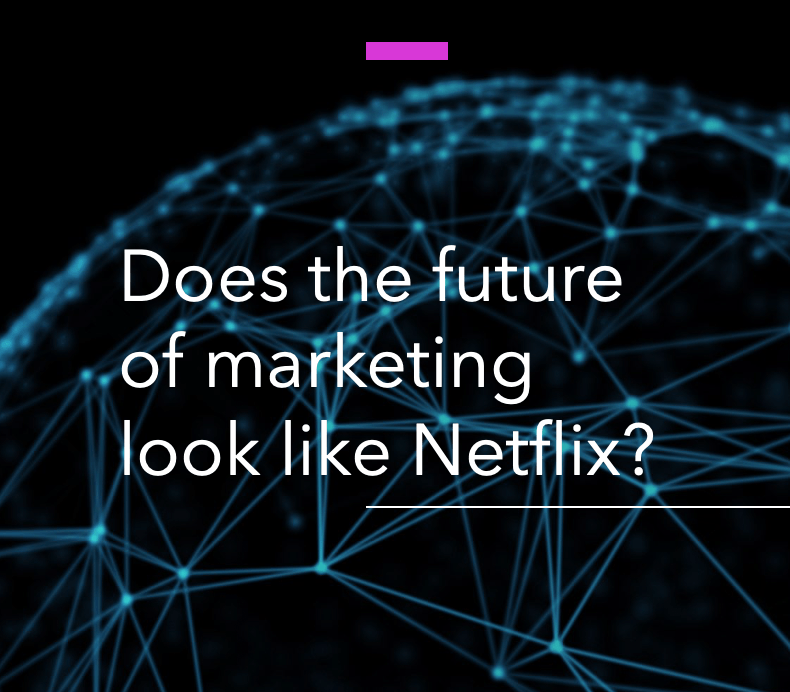 Historically, corporate content marketing has been a one-way proposition. The company publishes. Customers consume it.
Maybe.
But if you think about content on Netflix, there's much more to it than mere movies. It suggests that people can have a much deeper relationship with content.
There's a personalization component to Netflix, of course. But there is also a non-obvious element of community. You discuss Netflix content – maybe even while you're watching it – and you may later share it and discuss it with friends.
Netflix also creates its own unique content that has become must-see entertainment (Ozark!), so it's much more than a mere content distribution center.
To cut through the clutter of content shock in our world, SAP is reimagining the role of content in its customer's lives and it's taking a lesson from popular streaming services.
Why not Netflix?
"The isolation we've experienced in the pandemic has tested our patience with typical corporate content," said Siddharth Taparia, SVP Head of Global Experience Marketing, SAP.
"We have to step up its entertainment value, its interactivity, its accessibility, and create a unique experience.
"The content I value most is part entertainment and part educational," he said. "We found the most experienced television and digital content producers and gave them the mandate to build a compelling program that can inform, inspire, and allow interaction in a short period of time. Our question was, why can't B2B content be fast-paced and help our audiences become better at what they do? And while we are at it, let us scale to deliver the content across the globe at a time and in a language most convenient to the audience?"
SAP is upping its content game in these key areas:
Dramatic investment in educational/entertainment value with a goal "to inspire"
Emphasis on interactivity
Improved personalization/accessibility
Experiments with new content formats including short-form "snackable content."
Content engineered for change
The engineer of this bold content initiative … is literally an engineer. Siddharth made the leap from IT to marketing and took his product know-how with him.
"As a tech person I was expected to understand the products, inside and out," he said. "That approach to in-depth product knowledge is critical for marketing success."
In 2020, SAP embarked on a bold content experience that builds on this progress — transforming an enormous annual live corporate event known as SAPPHIRE NOW into a digital conference.
"When we were presented with the opportunity to move our physical event to a digital model a few weeks back, the first thought I had was how we can build a digital engagement experience from the ground up. We made a decision early on to maximize the return on time for our audience. So, in a way, the pandemic is accelerating a change that had to happen anyway."
The next leap
Many of the "Netflix-inspired" content at this event was pioneered by Siddharth in the fall of 2019.
Innovate Live, the largest online event ever produced by SAP (viewed live by more than 50,000 people, and more than 500,000 later on-demand), was the brainchild of the engineer-turned-marketer.
Innovate Live went beyond traditional talking-head panels and delivered a broadcast-quality production with an engaging host interviewing a variety of experts. Within SAP's Hudson Yard offices, three stages were set up, complete with production crews, to produce a broadcast programming live-streamed across five platforms.
Siddharth's baby was recognized by the 26th Annual Communicator Awards with an "Award of Distinction" in the Live Events category and an "Award of Excellence" in the Technology category (rising above more than 6,000 entries!).
Not bad for an engineer who has just been in the job a few months.
"In today's digital world, technology and marketing are inseparable," Siddarth said. "Marketers who don't stay current with technology will fall by the wayside quickly.
"Reaching customers with your message has changed greatly over the years. To succeed, companies have to adapt the type of content we create and the way we produce and deliver events."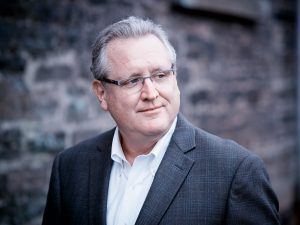 Mark Schaefer is the executive director of Schaefer Marketing Solutions. He is the author of several best-selling digital marketing books and is an acclaimed keynote speaker, college educator, and business consultant.  The Marketing Companion podcast is among the top business podcasts in the world. Contact Mark to have him speak to your company event or conference soon.