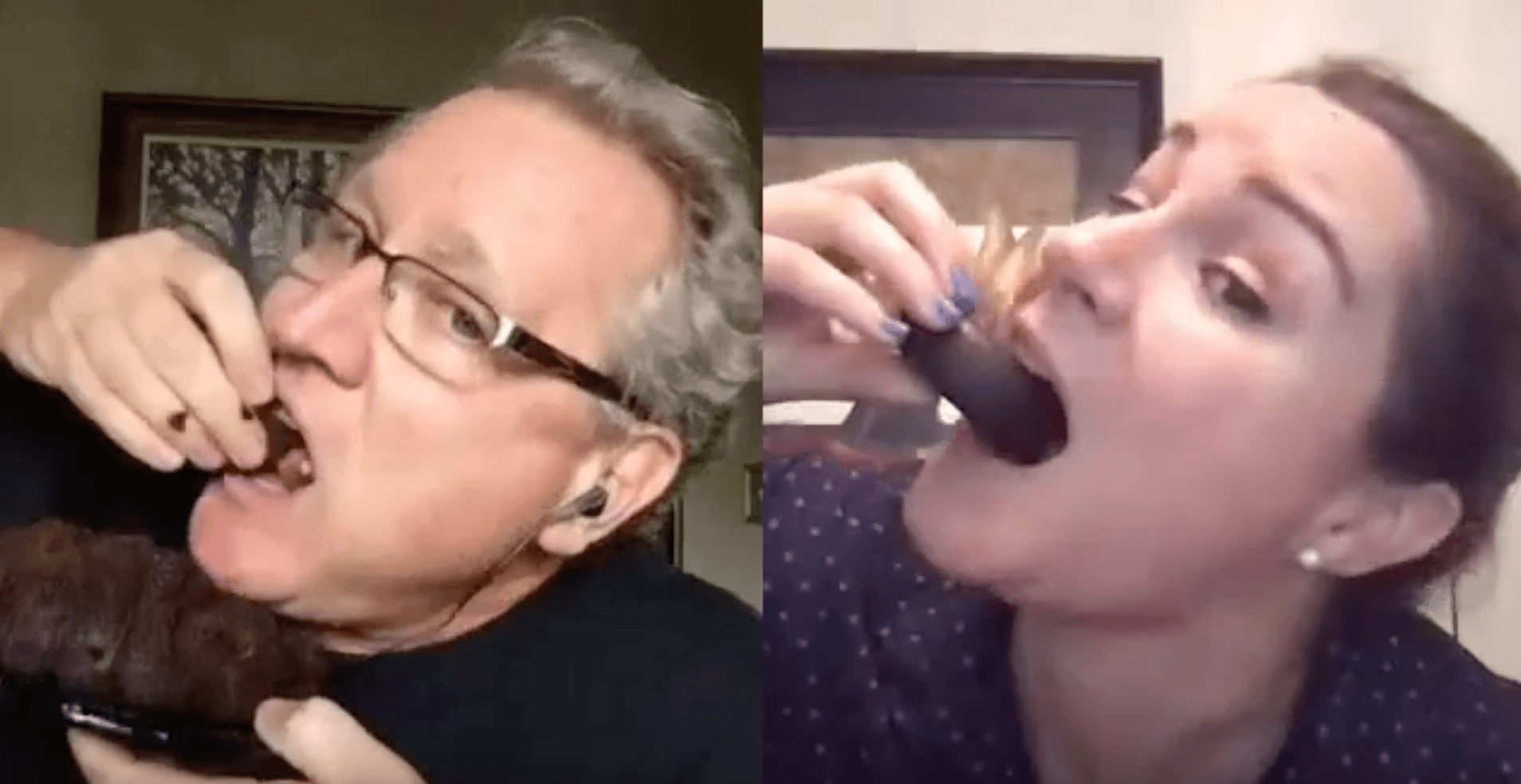 I know. That is the weirdest photo I have ever posted on this blog. But I think you will enjoy hearing about this crazy new trend called mukbang that Brooke Sellas and I discuss and demonstrate on the latest edition of The Marketing Companion.
I read in The New York Times how people are making millions of dollars by stuffing their faces with food on YouTube. So … why not give it a go? We realized that this is a difficult trend to demonstrate on an audio podcast so to commemorate the sixth anniversary of the show, we made our first Marketing Companion video to bring you into our homes and our mukbang  …
If you can't see the video above, view on YouTube: Mark and Brooke stuff their faces
(Please subscribe to our new video channel!)
Yes this is silly and fun but Brooke and I also cover some more serious topic in our show like:
Facebook's impending "clear history" tool
One huge development that will cause marketers to seriously consider their advertising and targeting tactics is the "Clear History" tool —which Facebook warned marketers is coming very soon.
Once the tool is rolled out, users who choose to disconnect their off-Facebook activity from their user profiles will no longer be able to have their off-Facebook data made available for ad targeting. In a blog post, Facebook told advertisers that "businesses should keep [not being able to utilize off-Facebook data] in mind when developing strategies for these kinds of campaigns in the second half of the year and beyond."
Brooke and I take a rational look at this news.
Is Quibi the next big content channel?
At the recent SXSW event I got to hear founders Jeffery Katzenberg and Meg Whitman discuss the rollout of a new streaming video service called Quibi. The idea is a paid channel to view must-see short videos from some of Hollywood's biggest stars.
At the Cannes Lions Festival, Katzenberg, a well-known movie executive, boasted of an eye-popping $100 million in ad commitments from high-profile advertisers including Procter & Gamble and Walmart.
But many others aren't as confident about Quibi's potential to succeed. Quibi certainly has a lot going for it: big stars, seasoned executives and a ton of investor (and now advertiser) money. Media and advertising industry insiders, however, can only shrug — at best — on whether there is an actual consumer appetite for a mobile-only video subscription service.
Is this the next big thing? In this episode, Brooke and I disagree whether people are willing to pay for mobile video content.
Google hopes Maps finds its way
A third monetization trend we discuss on the show is Google Maps.
Since Google Maps launched 14 years ago, it has largely been utilized as a free platform. However, in recent months Google has made some significant adjustments that could turn Maps into another major ad platform for the search behemoth.
Experts agree that the opportunity to sponsor content on Maps has long been in place, but Google has been in no rush to monetize. But based on some recent movement from the company, this looks to be changing. For example, for the last two years Google has allowed businesses to buy "promoted pins" to allow businesses to showcase themselves on maps.
Google will soon begin to generate Maps recommendations in "privacy-sensitive, opt-in ways." What does that mean for you? Tune-in for mukbang and more!
Click on this link to listen to Episode 164
Other ways to enjoy our podcast
Please support our extraordinary sponsors. Our content is free because of their generosity.
Many thanks to our friend Scott Monty for the awesome show intro. Be sure to check out his amazing newsletter The Full Monty and his new podcast available here: fullmontyshow.com.
Tim Washer is contributing creative direction to the show and he's has worked for Conan O'Brien, John Oliver, among others. He helps corporations build more creative cultures.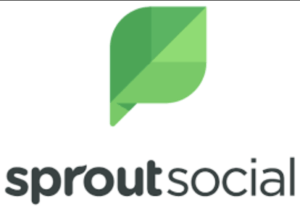 Real people. Real brands. Real connection. Sprout Social offers deep social media listening and analytics, social management, customer care, and advocacy solutions to more than 25,000 leading brands and agencies, including Evernote, Grubhub and Edelman.
Sprout's suite of solutions supports every aspect of a cohesive social program and enables organizations of all sizes to extend their reach, amplify their brand and create the kind of real connection with their consumers that drives their businesses forward.
Headquartered in Chicago, Sprout is a Twitter Official Partner, Facebook Marketing Partner, Pinterest Marketing Partner, Instagram Partner Program Member, and LinkedIn Company Page Partner. Learn more and start your special free 30 day trial at sproutsocial.com/companion.



RSM Marketing provides an indispensable outsourced marketing department! Why struggle with turnover and staffing when RSM clients receive a marketing director and all the resources they need under a flat fee monthly subscription?
RSM employs dozens of specialists and experienced marketing directors who assist companies ranging from startups to market leaders with thousands of employees. Companies across the country from all categories are choosing this model to overcome marketing complexity and outpace their competition. The typical outsourcing client uses 11 RSM subject matter specialists but pays less than the cost of one of their own employees. RSM provides breakthrough marketing for clients and has been named twice to the INC 5000 list. Visit RSM for special Marketing Companion offers including $5,000 in free services.