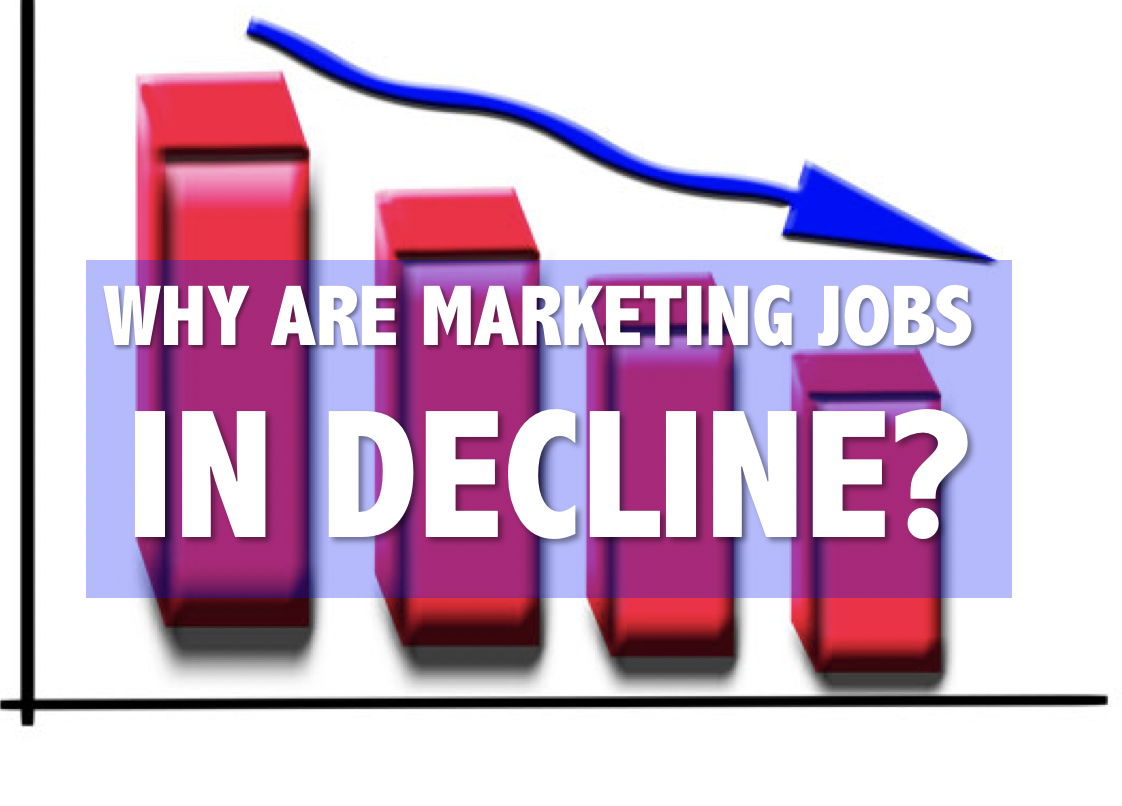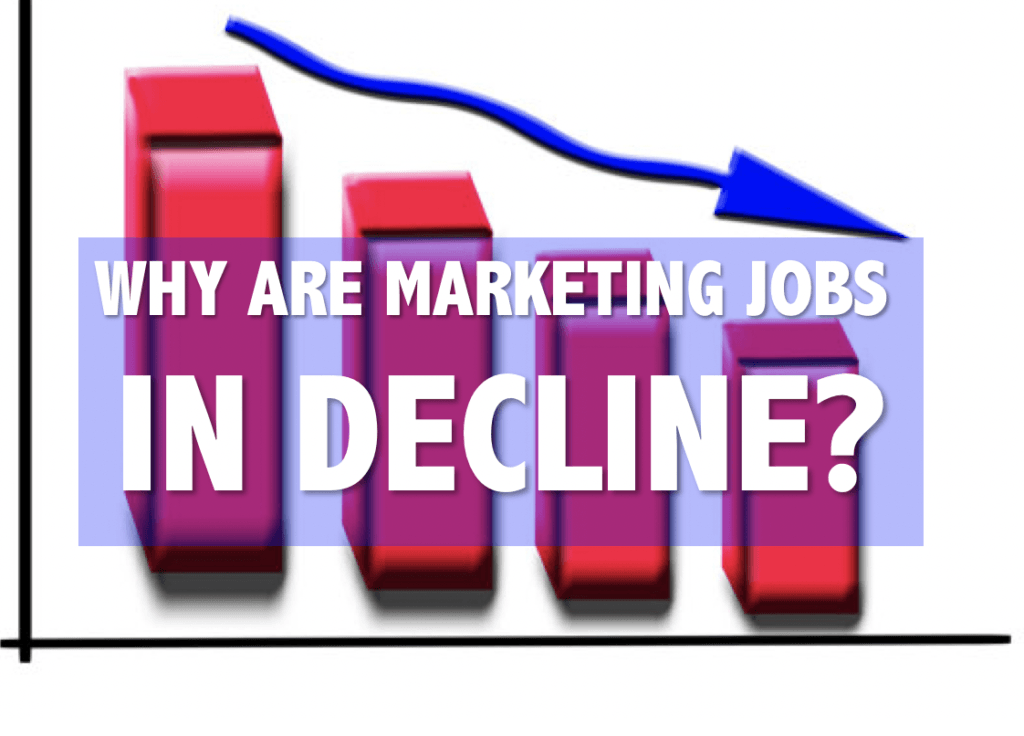 Marketing jobs are in decline and, on the surface, it might be hard to understand why.
I studied for three years under the famous management guru Peter Drucker and one of his most beloved quotes is:
"Because the purpose of business is to create a customer, the business enterprise has two – and only two – basic functions: marketing and innovation. Marketing and innovation produce results; all the rest are costs."
I happen to believe Dr. Drucker and I believe in this vision.
If you don't have customers, you don't have a business. If you don't have innovation, you can't retain those customers.
So, if marketing is "the distinguishing, unique function of the business," why are so many important marketing jobs going away?
Marketing jobs in decline
In a new report, Forrester reports that the CMO position is under attack.
In an annual forecast, the consulting firm points to the elimination of the CMO position at dozens of high-profile brands, including Coca-Cola, Johnson & Johnson, Kellogg's, Taco Bell, McDonald's, Netflix, and Walmart. It also cites the 20-year-old transition to digital as the key force behind the transformation of marketing jobs from brand-builders to data-focused, short-term revenue drivers.
Following the elimination of the CMO role at a number of large organizations this year, the remaining marketing chiefs will find themselves in a "desperate fight for survival." The key to survival will be establishing control over the customer experience in order to provide short-term value.
Successful CMOs will no longer be exclusively focused on marketing but will be centrally responsible for "customer obsession" by expanding their control to customer experience, company values, brand innovation, and employee experience.
The key marketing task, says the report, is aligning resources so that brand value can be generated and delivered quickly to customers.
Dec 2019 update: Coca-Cola reinstated their global CMO job. 
What's going on here?
There are lots of factors behind this "desperate fight for survival," but chief among them is a disconnect between the traditional expectations of marketing and the new reality.
This is precisely the chasm I described in my Marketing Rebellion
book. At most companies, the vision for marketing is completely out of whack with the consumer reality. This is not an easy problem to solve.
The C-suite leaders at most companies are asleep and they don't know they're asleep. In fact, most companies are going through a "transformation" on every piece of their business except marketing. The marketing transformation is NOT going to come from buying more technology. It will come as a mindset change and a realization that the customers are in control — the customer is the marketing department.
Businesses must eventually replace their ideas of what drives consumer action with a new and expanded view of their customer expectations, taking into account how the media environment has changed those expectations as well as the value consumers now seek from brands (transparency, purpose, alignment with values).
Marketing must transition from being the "creators of messages" to the "owners and sustainers of the experience." This requires decoupling marketing from the product (gasp!) and viewing its function as a  long-term pathway to growth, not just a mechanism to boost quarterly sales.
Let's talk about marketing jobs …
In the new episode of The Marketing Companion, Brooke Sellas and I explore this vital issue. If marketing leaders are in a desperate fight for survival, what can be done about it?
We discuss the megatrends that present an existential crisis for the marketing function:
Working toward short-term quarterly goals instead of long-term brand-building
Focus on messaging instead of experiences
Lack of awareness of fundamental consumer shifts (or an unwillingness to address them)
A preoccupation with recession preparedness that may hurt marketing
An unmet need to consolidate all customer experiences behind the marketing function
This is one of our most interesting episodes ever!. And it gets even better when we blow the top off this new influencer trend of "sad fishing." Since when is "anxiety" an engagement strategy? You have to hear this one!
And it all starts with a click:
Other ways to enjoy our podcast
Please support our extraordinary sponsors. Our content is free because of their generosity.
Many thanks to our friend Scott Monty for the awesome show intro. Be sure to check out his introspective newsletter Timeless & Timely, where he covers the latest trends and the oldest principles.
Tim Washer is contributing creative direction to the show and he's has worked for Conan O'Brien, John Oliver, among others. He helps corporations build more creative cultures.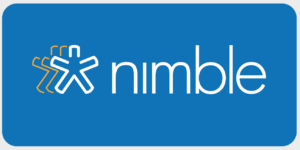 If you're a business owner or an entrepreneur, you know how hard it is to stay on top of all your contacts and ensure that nothing is falling through the cracks. Nimble is the simple, smart CRM that works directly within Office 365 and G Suite.
Nimble plugs into your email inbox and has a browser extension you can use on any website, including social media platforms and third-party apps. You'll never have to leave the place you're currently working on to access and update your existing contacts, as well as to create new contact records. Claim 30 percent off an annual license by going to nimble.com/companion and entering the promo code: COMPANION.



RSM Marketing provides an indispensable outsourced marketing department! Why struggle with turnover and staffing when RSM clients receive a marketing director and all the resources they need under a flat fee monthly subscription?
RSM employs dozens of specialists and experienced marketing directors who assist companies ranging from startups to market leaders with thousands of employees. Companies across the country from all categories are choosing this model to overcome marketing complexity and outpace their competition. The typical outsourcing client uses 11 RSM subject matter specialists but pays less than the cost of one of their own employees. RSM provides breakthrough marketing for clients and has been named twice to the INC 5000 list. Visit RSM for special Marketing Companion offers including $5,000 in free services.