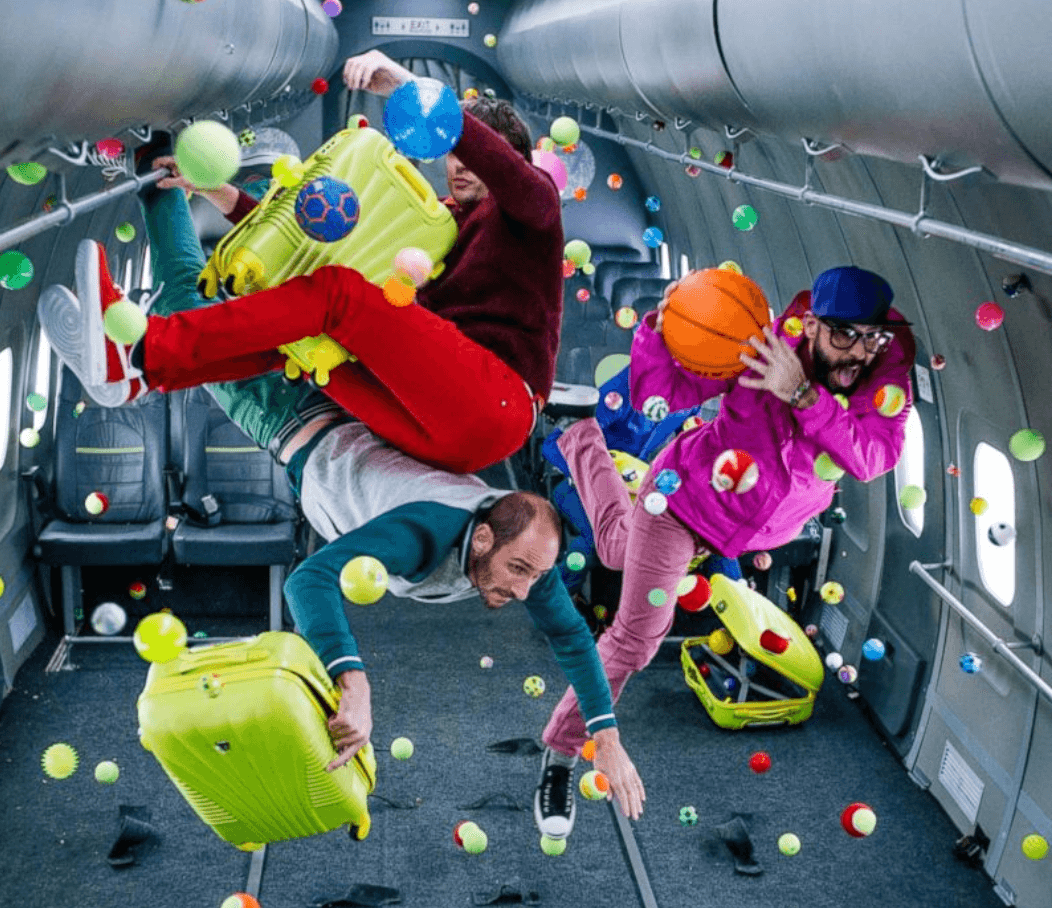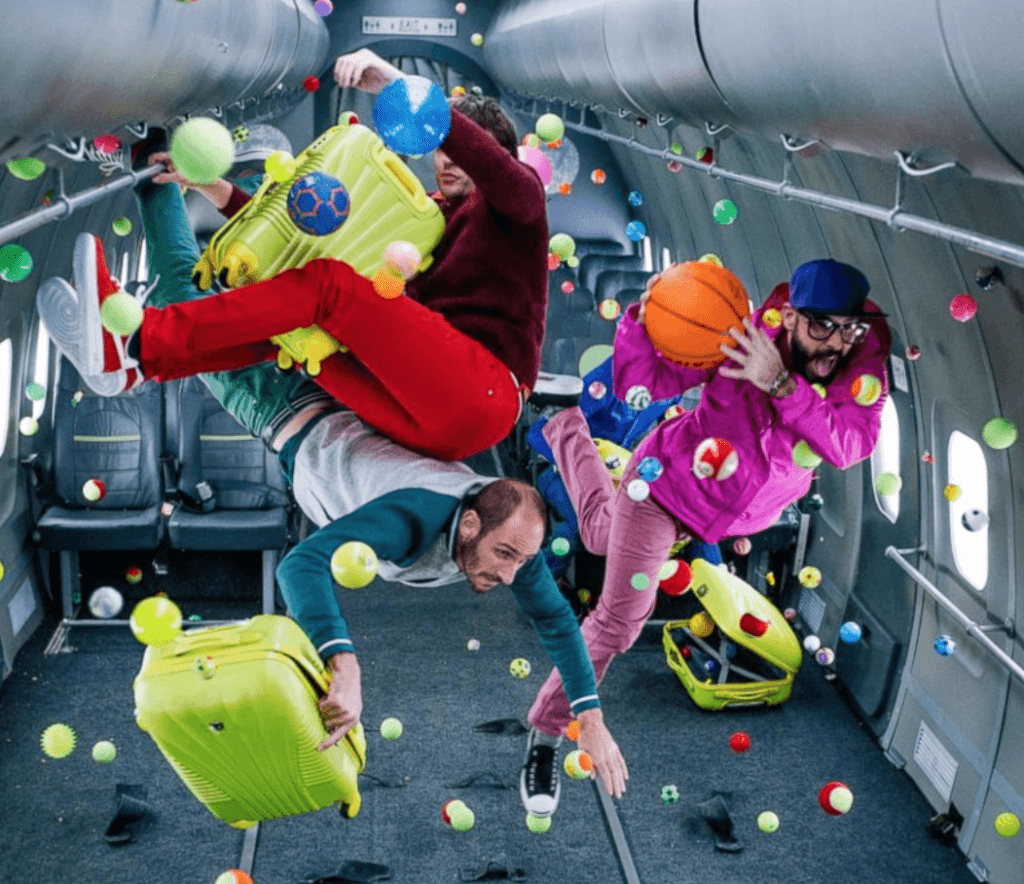 By Mark Schaefer
I recently attended a marketing conference and heard a presentation from the founding members of the band OK Go. It ended up being one of the most interesting commentaries on content marketing I've heard in a long time so I took some notes to share with you.
The OK Go content machine
In terms of music, OK Go is probably not the most critically-acclaimed band. But their music videos are fun, and in some cases, mind-bending. If you're not familiar with OK Go, here's an example of one of their hallmark music videos:
If you can't view the video above you can see it on YouTube: OK Go music video
The intriguing aspect of the band's fame is that they took a content "commodity" (music videos) and turned them upside down (literally) in a way that helped them break out from the crowd.
So the first marketing lesson is that this "organization" created content that was way beyond the norm. This has been a theme in my writing — urging the need to reach beyond the boring "taco content" (a blog is a blog is a blog) to combine techniques and achieve new content forms.
The band said the key to their success was re-thinking content in a childlike way.
Abandoning safety
Band founder and frontman Damian Kulash said "The essence of branding is safety. And that's the problem."
This statement is so simple and yet profound.
In some cases companies have spent millions of dollars to build and nurture a brand vision — and that image is naturally treated like a precious investment. Everything we know about cutting through the noise is about taking risks. You can see how traditional brand-building is at odds with the reality of the world today.
Abandoning safety. Not an easy thing to do.
Does "control" get in the way?
Kulash went on to note that the traditional planning and creative process doesn't hold up any more. If something seems beyond the control of an ad agency the idea gets dismissed — if it's not their idea, it doesn't get done. He sees this as huge obstacle to creative breakthroughs and tapping into new sources of content creativity.
The brand-agency relationship has been a sacred institution for more than a century. But his comments suggest the emergence of new models.
The band leader suggested the future is giving up control a new creative process limited to "here are the lines you can't cross."
Measuring value and influence
Kulash sees the value exchange between content "influencers" and brands as simple. "We want your money. You want our cool. Those are the goals, so the negotiation is pretty short."
The issue is, accounting for money is easy, accounting for cool is not. This gets back to the issue of lack of brand control.
One success story is the music video OK GO created for Morton Salt. It was the first comprehensive marketing campaign in the company's 168-year history and they basically turned a key element of the process over to the band. Here is the remarkable result:
If you can't view the video above you can see it on YouTube: OK Go Morton Salt video
The video, only hinting at the iconic company umbrella logo near the end, went viral with more than 20 million views and tons of traditional media coverage.
An interesting model. Would your company turn over creative control to a rock band? What's the ROI of viral? Are "impressions" still the standard unit of measurement?
Kulash suggested that forcing content treatments into traditional ad models will result in content that makes everybody uncomfortable except ad agencies.
Selling content concepts
The band is now more than a musical group. They're a creative agency. They've become so successful with their specific content form that they're now pitching video ideas to brands.
"This approach isn't going to work if you have to fix a sales problem because fourth quarter sales are down," Kulash said. "What we're doing is creating a brand experience. That may be hard to measure in terms of sales."
It made me think about how this could be applied to our marketing world. Instead of waiting for a brand to call you to work as a content creator or "influencer," could you become so insanely good at one kind of content that you would be in a position to attract business purely based on the opportunity to create a new brand experience?
Everybody is talking about creating brand experiences … but how do you measure that? Maybe you don't. Not sure I'm comfortable with that but it's hard to get comfortable with the state of marketing in general these days!
I hope you've enjoyed my take from OK Go. What are your thoughts about their approach?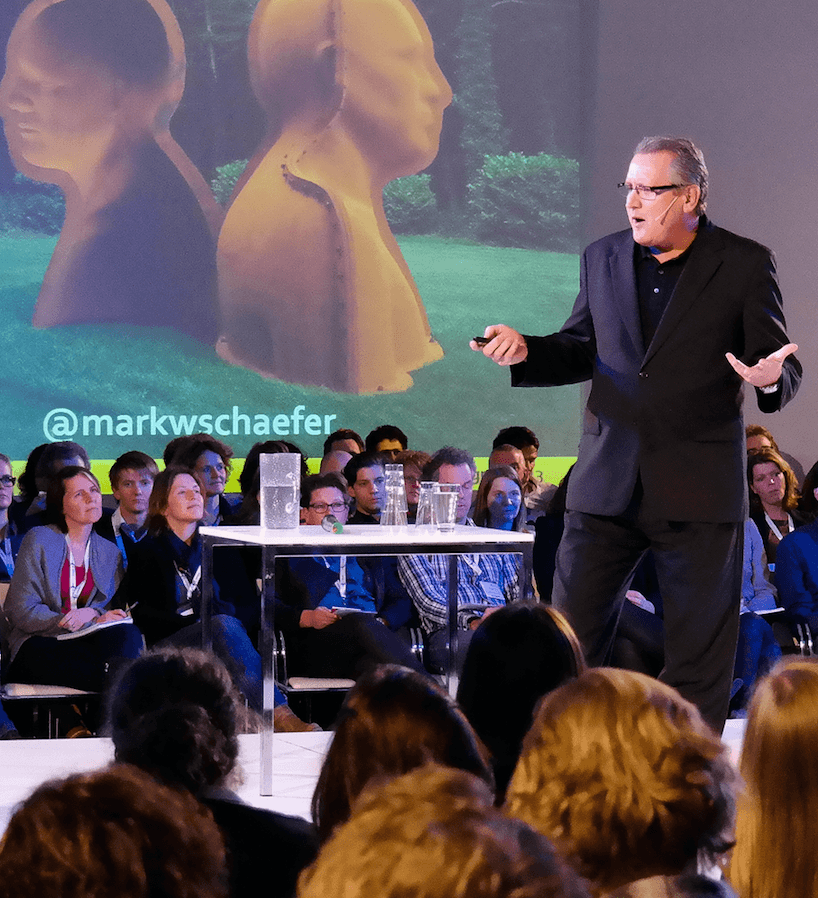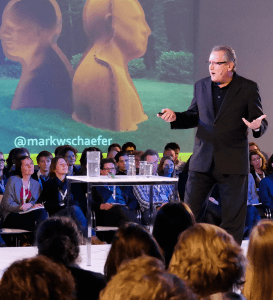 Mark Schaefer is the chief blogger for this site, executive director of Schaefer Marketing Solutions, and the author of several best-selling digital marketing books. He is an acclaimed keynote speaker, college educator, and business consultant.  The Marketing Companion podcast is among the top business podcasts in the world.  Contact Mark to have him speak to your company event or conference soon.